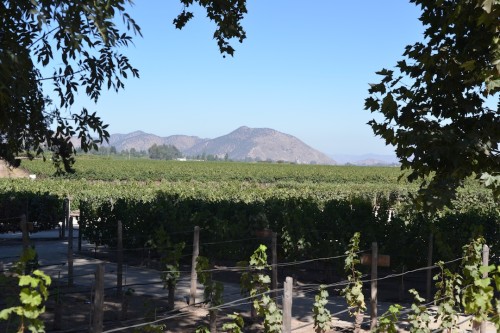 Traveling like a local is one cheap way to travel. Yet it remains for the adventurous travelers- it is not for everyone. Since we have one week in the city and a lot of time to explore slowly, we decided to venture out to Concha y Toro Winery on our own.Armed with a translation app and a paper in hand, we asked our doorman and got the metro line numbers, train station names and metrobus numbers. We did it for a fraction of what you'd pay with a tour company.
Here is how we got there by local transportation: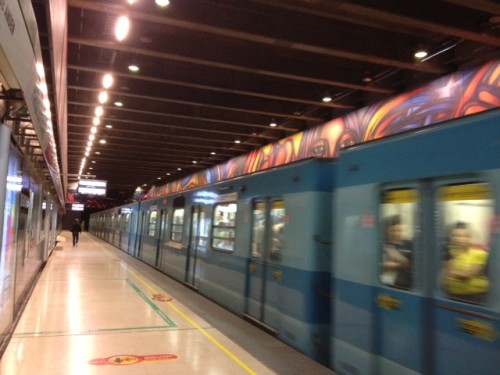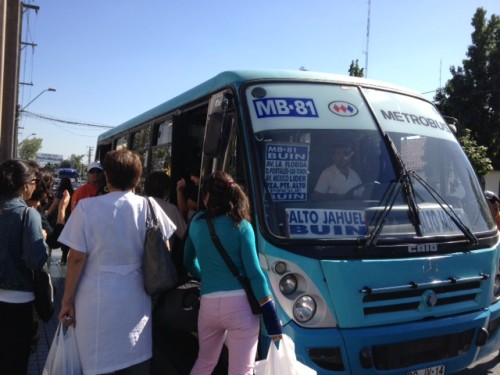 1. We took Linea 5 at our local station and transferred to Linea 4 at Vicente Valdes to Plaza Puente Alto. Train tickets were purchased at the train station. They have three prices depending on the time you travel. Peak, shoulder and off-peak. We paid 2440 pesos for four each way.
2. You can either get off at the last stop, Plaza Puente Alto or second last stop at Las Mercedes (as suggested by Concha y Toro's website). We followed the doorman's directions.
3. Upon arrival at Plaza Puente Alto, take the exit stairs to Av. Concha y Toro. This is a one-way street. Walk towards the right side to the second bus station across the street.
4. Take metrobus (small mini-buses) number 73, 74 or 81 and let the driver know you are going to Concha y Toro (we did not know where to stop until the locals in the metrobus told us we arrived). The fare is 550 pesos per person.
5. Walk towards the end of the road and make a right to the entrance of the winery.
The tour:
There are three types of tours. We did the traditional one hour tour where we walked through the gardens, the 19th century summer residence of the Concha y Toro family, visited the Garden Variety Grapes with 26 types of wine grapes with a view of Maipo Valley, cellars including Casillero del Diablo. Wine tasting included the Trio white wine and Casillero del Diablo red wine.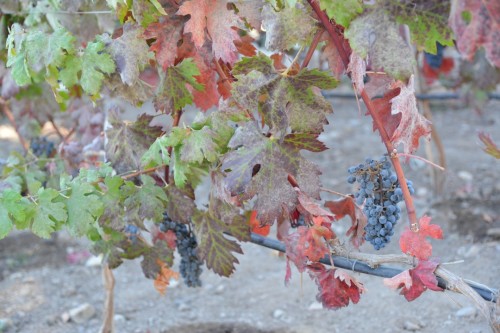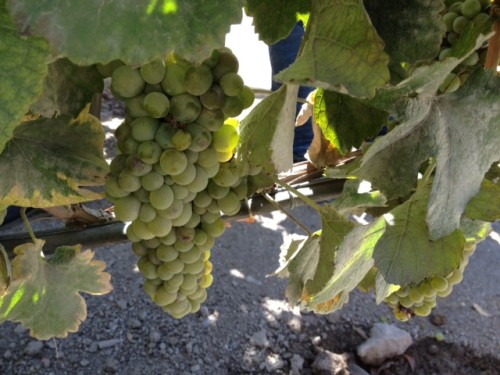 Visitors under 18 are free. Here are some of the pictures taken on the tour. Each paying visitor received a special engraved wine glass.It was a lovely day for a winery tour and our guide Marco did his best to show us the area: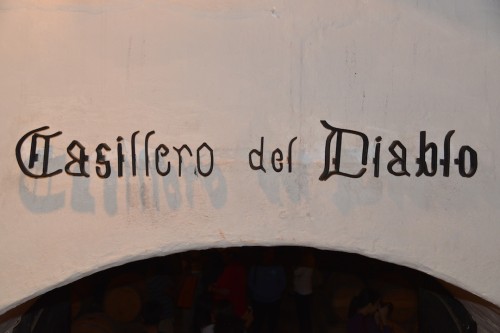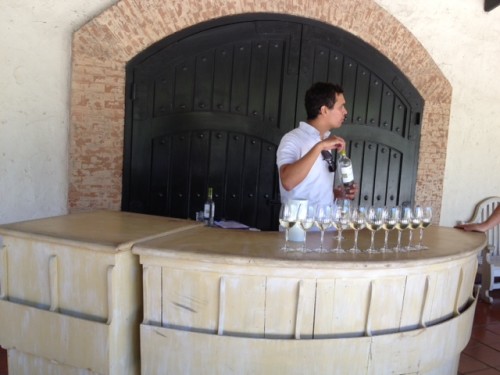 The fun is we had the freedom to sit back and enjoy the sun, the aperitifs and wine in the courtyard at the winery without the need to rush or wait for anyone.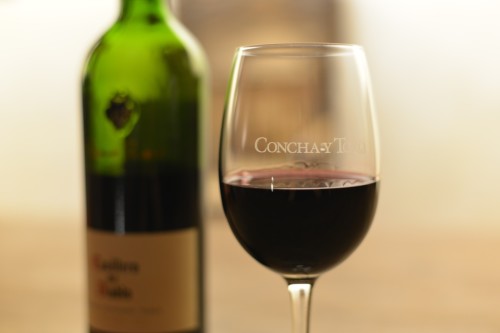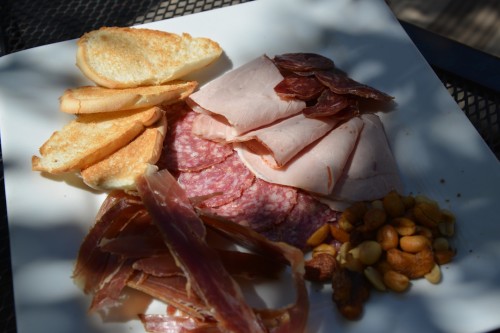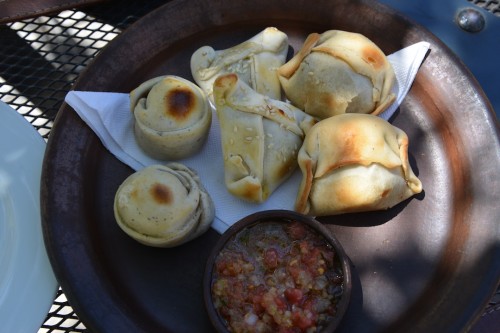 I highly recommend doing this trip on your own if you do not mind asking for directions, venturing into the unknown and want to do it cheaply like a local. The whole trip for a family of four was 26580 pesos. A guided tour is 29000 per person.
To find out more about Concha y Toro, check out their website.
Here is a comment from Concha y Toro Winery and another from Wines of Chile on Twitter:


Like this? Please comment below and let us know.