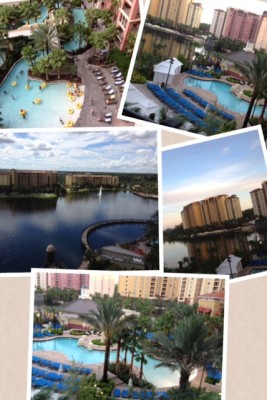 Whether you are a tightwad or a flamboyant spender, getting a good night's sleep in a hotel may not depend on the price or the number of stars it received. It is sheer comfort and delight to stay in a luxurious hotel but there is something even better…one that offers a peaceful good night's sleep.

Surprisingly, I found one recently in Orlando at the Wyndham Bonnet Creek Resort. This Mediterranean style retreat caters to business travelers and family vacation seekers with a variety of room types, fitness center, running path, five outdoor pools, nine hot tubs, 250 foot Lazy River with interactive wading pool, cabanas, 18-hole miniature golf course, free transportation to Disney's four theme parks and Downtown Disney and many more.

This resort is one of the great alternatives to staying outside Disney theme parks for a fraction of the cost with bigger rooms without compromising on convenience and comfort. You could bid on EBay because part of the resort is a time-share for about $300-$700 with 2 bedrooms, kitchen and a sitting area for a six nights stay in December. I think that is a true gem yet to be discovered if you are going to Disney World, Universal Studio or SeaWorld for a vacation with your family.

Each of the time-share units come with a fully functional kitchen with a full size fridge, dishwasher, stove, oven, toasters, pots and pans, utensils and microwave, washer and dryer, and pullout sofas. Most rooms have views of the beautiful lake and pool area and nightly view of Disney's Epcot firework display from your balcony or other parts of the resort.

Here are some photos of the resort: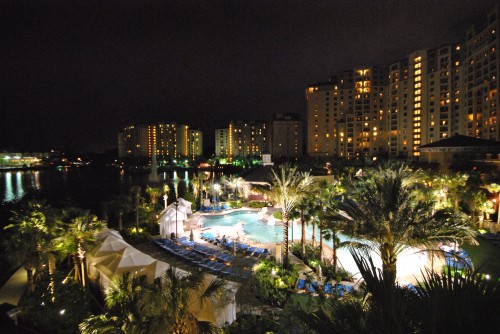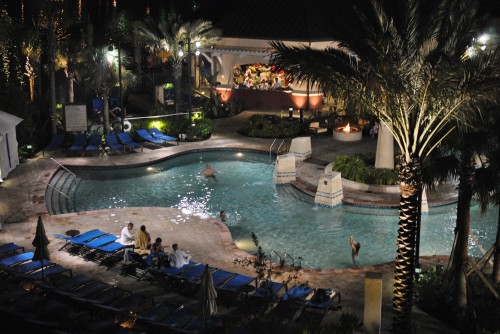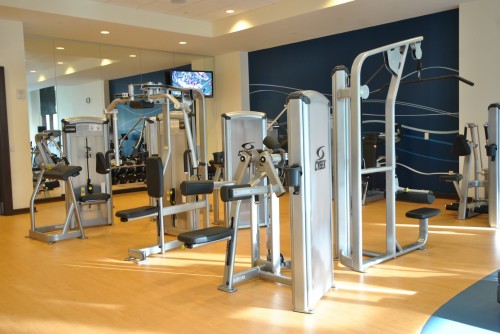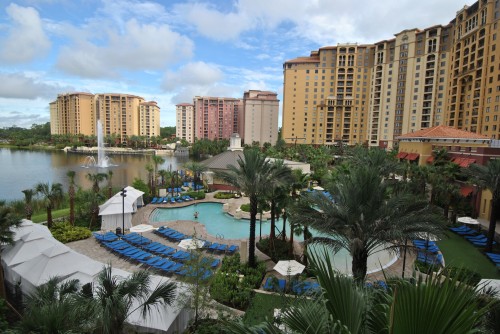 Did I mention free Internet? Yes, free Internet.

Amenities in Wyndham Bonnet Creek Resort

We did not receive complimentary room rates or offers for reviewing Wyndham Bonnet Creek. In fact we were there for a conference and did not read or research on the property prior to our arrival. It is truly a surprising property in Orlando, which we will visit again with extended family members.

If you are looking for a resort with comfort, convenience and value, Wyndham Bonnet Creek Resort is definitely one to consider.

Have you been surprised by a resort lately? Let us know by commenting below.