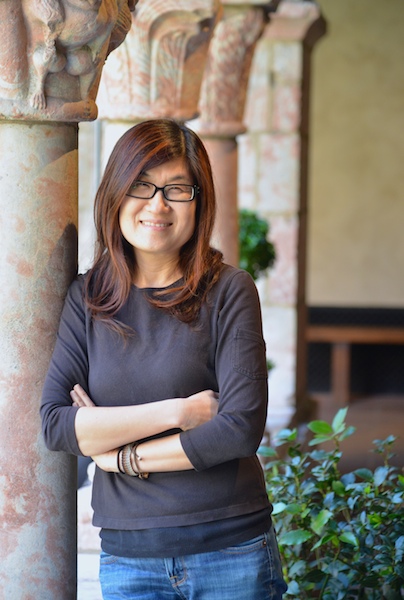 Welcome!
Are you looking for a freelance travel copywriter/travel writer?
One that has extensive first hand travel experiences, a background in the travel and hospitality industry and copywriting skills?
If you are… you are at the right place!!
If you are just poking around looking for in depth travel content with practical travel tips, travel reviews, recommendations and photos, you are at the right place as well.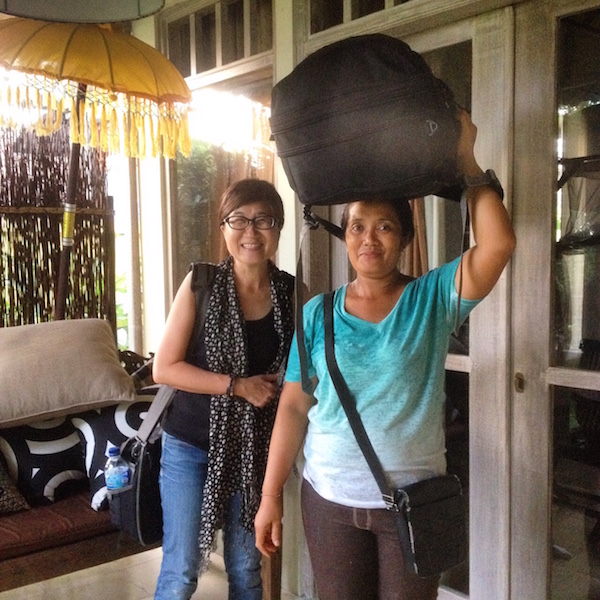 Hi, I'm Claudia Looi. I am a freelance writer, a traveler who loves to travel and buy books more than shoes and make-up, a wife and mom.
I am now based in New York City after traveling for two years around the world with my husband and two teens from February 2013- February 2015.
What I Do
I Combine
All my years of traveling in 40+ countries solo, with my husband and with my kids on road trips, trains, hundreds of flights, overland truck tours, adventure, luxury, budget travel, cruises and RTW
Plus
My background in travel and hospitality sales in Kuala Lumpur (Malaysia), Auckland (New Zealand) and New York City (USA)
With
An expertise in content creation and travel copywriting
...to deliver customized travel stories and content for publications, business owners and companies.
If you are looking for destination guides, first hand travel stories and travel tips for your business, please contact me here or email me at info@travelwritingpro.com.
For writing samples, download my Discovering Shanghai 170-page eBook or just stay on and read my articles here.
My travels around the world were self-funded.Though occasionally I receive reduced rates for accommodation and complimentary tours while on assignment. If so it will be disclosed.
My Story
I am an American. I grew up in Malaysia and moved to Auckland New Zealand in my twenties to look for greener pasture before moving to the U.S. Somehow my plan to live in New Zealand forever only lasted three and a half years. Long story short, I got married (now for 24 years) and moved to New York. I have two children, @bethanylooi and @j_looi. You can visit their websites and find out more on what they do.
I worked in the travel industry for over a decade in Kuala Lumpur Malaysia, Auckland New Zealand and New York City. My travel career ended when I opted to stay home with the kids. And instead of writing itineraries and air tickets(yes, I used to handwrite air tickets using the IATA passenger air tariff book), sending people to exotic places around the world and taking spontaneous trips,... I spent time changing diapers and singing lullabies.
It was worth it!
So before we sent the kids off to college and to the 'real world', we made a decision to rearrange our lifestyle including downsizing, living with less stuff and quitting our lucrative jobs. It was not easy to trade the comfortable home, jobs and lifestyle for the 'unknown'... but we did it! Our family of four traveled slowly through 14 countries in 5 continents for 2 years. We saw and experienced more than we could have imagined before we left.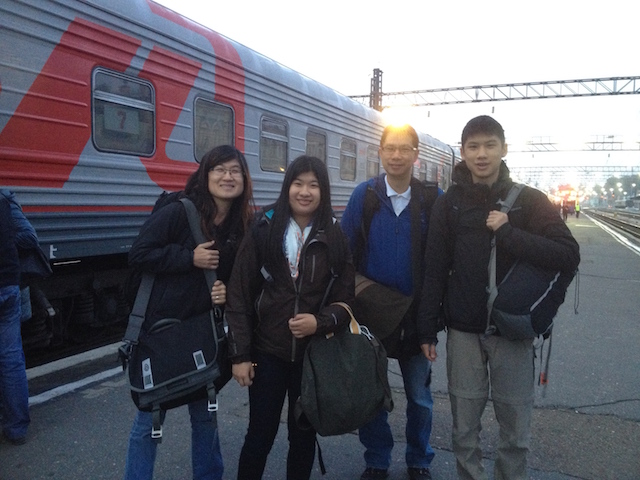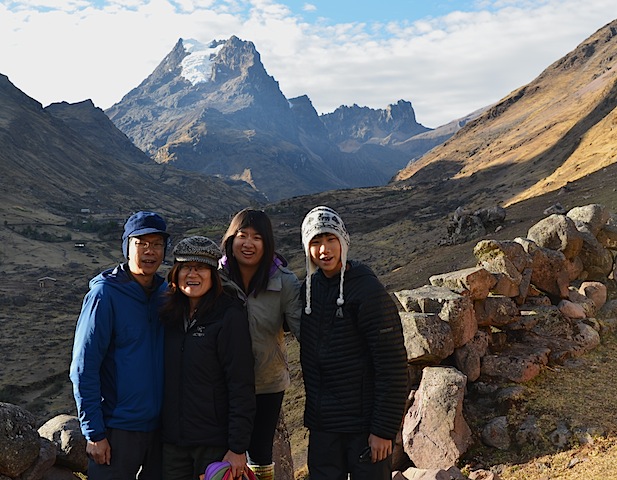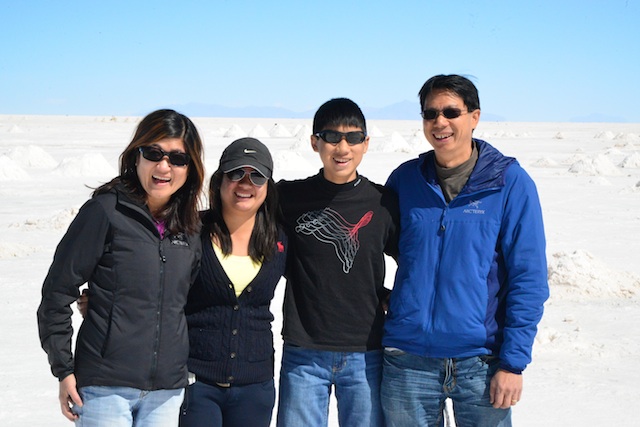 Traveling together brought us closer, helped us learn from each other and appreciate the world at large. Traveling is one of the best educational tools we've given our children. In fact, I have so much to say about this topic, I'll have to write a book about it someday. If you are interested to know more, email me or read this article I wrote after I arrived back home to the United States in February 2015.
If you are new, here are ways we can stay connected and materials I would like to give you for free:
Get my Where to Find 100+ Travel Guides and Maps Without Paying a Dime ebook and I will also send you my free monthly updates.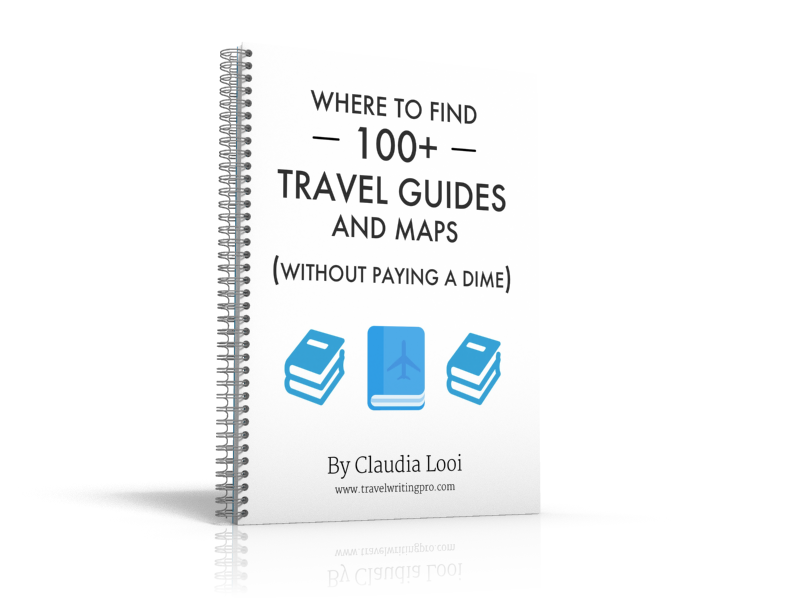 I've also written a couple of eBooks where you can explore more on each destination.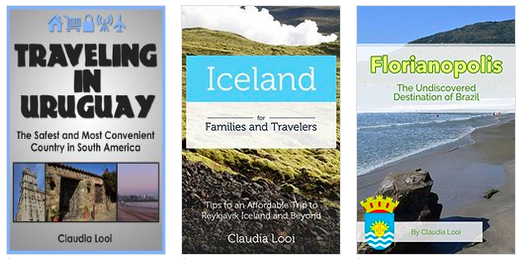 Let's connect through one of these channels:
Twitter
Instagram
Email me at info [at] travelwritingpro[dot] com
As for coffee lovers, you can check out my coffee blog - CoffeeSphere.com.