One of the best things about travel is the opportunity to try out different airlines. LAN Airlines boarding and getting seated experiences were easy and quick. There was no trouble with overhead compartments and everybody was seated according to row numbers. Nothing like our domestic flight from Tampa to Miami where chaos and impoliteness existed.
The flight was on schedule and our flight attendants were courteous and took pride in their work. This is a view of Miami at night, taken minutes after take-off:
The flight was just over eight hours and this is the view that greeted us in Santiago when we were about to land:
All Americans arriving for the first time or have a new passport to Chile will have to pay US$160 per person for reciprocity fee. You will go down the stairs to the Immigration and Custom area, first left (2 counters) right before passport control. Payment can be made with a credit card or exact cash. The stamp is valid until your passport expires. If you are holding a passport that is only valid for a year now (like me) you will have to pay again with your new passport next year. A family of four like ours paid over US$600.
Chile is very strict with what you bring in to the country. You will be heavily penalized if you bring in fruits, vegetables, nuts or anything that may harm the agricultural industry. I was in doubt with a bag of walnuts, so off the bag went to the garbage.
The arrival hall has two taxi companies and several shuttle bus companies. We got a taxi for a flat rate of US$38 to our apartment in the city center. You may not get flat rates outside the arrival hall.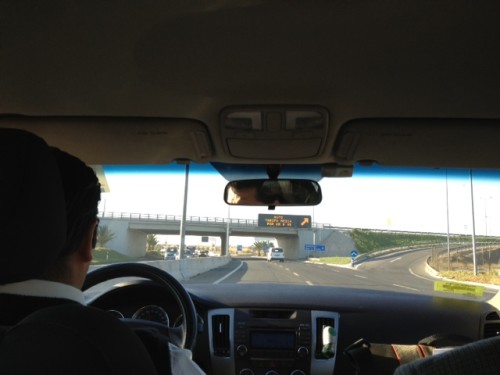 We were pleasantly greeted by our driver, Claudio. He speaks Spanish and only Spanish and drove a Korean-made vehicle. The road system in Santiago is ultra-modern, just like the United States.

Three things to consider if you are thinking of visiting Chile:

1. Try LAN Airlines.

2. Prepare to pay reciprocity fee. They have recently increased from US$140 TO US$160.

3. Do not bring live plants or anything harmful to the agricultural industry (just like Australia and New Zealand).