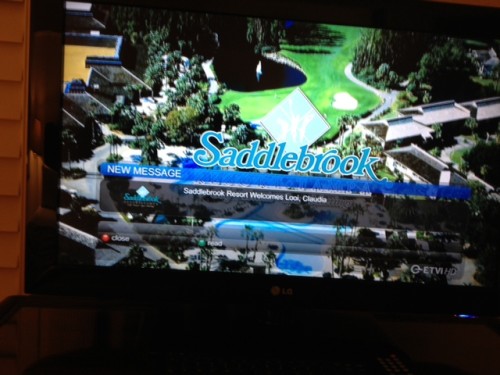 It's midnight, we arrived at Saddlebrook Resort about an hour ago after a great day of saying goodbye to friends in church. We are just like family. This is our last night in Florida before heading to the airport in the morning. Saying goodbye is never easy even if you starting an around the world adventure.

Our first stop (the first night as "nomads") was at a close friend's home and here is little doggy giving us a warm welcome. Imagine a friend giving up the best room in the house for us to stay for the night. That was heart warming and incredibly humbling.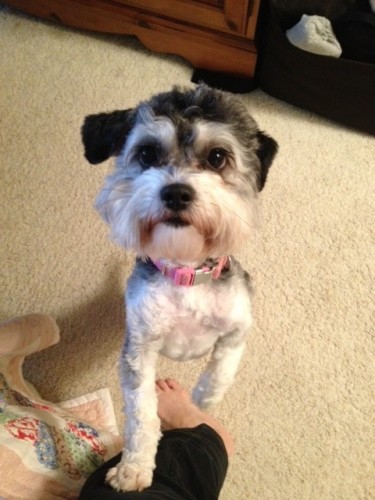 The

next few hours are going to be spent resting our head in this Florida resort. It's a resort with a combination of luxury golf, tennis, spa, relaxing activities and a variety of food on site.

Saddlebrook Resort is home to two of Florida's most picturesque golf courses, BannLynch Golf at the Saddlebrook Golf Academy and Saddlebrook Prepartory School. It is an ideal location for corporate group getaways, golf clinics for players of any age and skill and perfect for families and friends for a reunion.

The resort is well known as a tennis academy with budding young tennis players staying long-term or short-term with the preparatory school at the resort. You will find 45 tennis courts with all four Grand Slam surfaces and tennis programs and clinics for players of all age groups and levels.
Saddlebrook's wooded property provides guests a serene placefor morning walks or evening runs. Most guests who are casual golfers or tennis players can choose to spend time and sample free tennis or golf clinics. Your fun does not end at the golf or tennis courts. There are adequate places for indulgence, like a relaxing spa, swimming in the beautifully designed pool or enjoying great meals at a variety of restaurants.
This is the best I could do with photos taken at night:
The kitchen and complimentary snacks: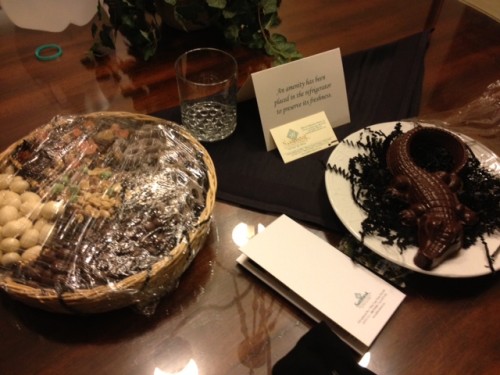 Locals and visitors alike find that Saddlebrook Resort's world renowned spa offers the highest level in spa services, with the finest equipment, products and knowledgeable therapists. If you are looking for a place to relax and get away from it all, or if you like the combination of spa, golf, tennis and tropical paradise in Florida without the need to go overseas, check out Saddlebrook Resort Tampa.

Follow us as we start our journey around the world for 18 months. Leave your name and email and we will send you our weekly newsletter in your inbox.

Note: We are full of gratitude to Al Martinez-Fonts Jr., Director of Marketing, Advertising and Public Relations of Saddlebrook Resort Tampa for our complimentary stay. What a start to our trip around the world.