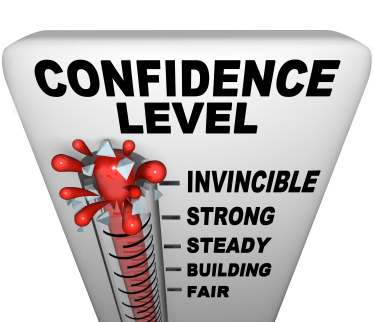 As a copywriter, I must confess, one of the hardest types of people to write for are business owners who don't know what they want, lack self confidence, are self critical and do not have specific goals.
From the start, if we, the business owner do not know what we want, it is quite impossible to achieve the 4Us for copywriting and marketing. The 4 Us are urgent, unique, useful and ultra specific. After all, you blog and have sales copies to make you more money. Isn't that what we want as business owners?
How are we solving the urgent pressing problems of our ideal clients, what sets you apart and makes you unique compared to your competitor? Useful means, how they can achieve the results they want or solve their problems with your product or service and ultra-specific means no one can replace what you do, you have the best and they need you more than your competitors.
Without self confidence, it would be quite impossible to be ultra-specific with our clients through blog posts, sales pages and free offer. Sandi Krakowski wrote:
Those who rise to the top, build huge lists and loyal client followings compete by being ultra-specific. This is also a big key to growing at record-breaking rates. It's what sets you apart, puts you on the top and makes you hard to keep up with.
If we don't love or believe in ourselves, how can we convince our clients to believe in our products and services?
Recently we celebrated our teenage son's journey through manhood and one of the topics we discussed was self confidence. Norman Vincent Peale said
Believe in you! Have faith in your abilities! Without a humble but reasonable confidence in your own powers you cannot be successful or happy.
One of the books we recommend in our son's reading list is Rick Warren's The Purpose Driven Life. Here is a poem by Russell Kelfer from Rick Warren's book.
You are who you are for a reason
You're part of an intricate plan
You're precious and perfect unique design
Called God's special woman or man
You look like you look for a reason
Our God made no mistake
He knit you together within the womb
You're just what he wanted to make
The parents you had were the ones he chose
And no matter how you may feel
They were custom-designed with God's plan in mind
And they bear the Master's seal
No, that trauma you faced was not easy
And God wept that it hurt you so
But it was allowed to shape your heart
So that into his likeness you'd grow
You are who you are for a reason
You've been formed by the Master's rod
You are who you are, beloved
Because there is a God

Business owners, I hope you and I will know who we are and serve our clients the best that we can. We have a message to share, a product and service that meets their needs. We are created for more…so let's serve with urgency, be useful, unique and ultra specific.
With the 4Us, you and I will be unstoppable. For your success. Please share your thoughts below.