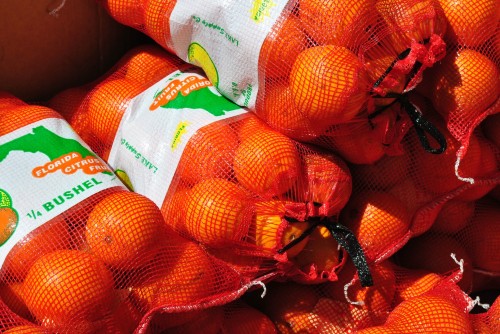 It's Valencia Orange season here in Florida. Florida, also known as the Sunshine State is suitable for orange groves. There are many types of oranges grown here but the Valencia Orange accounts for more than 50% of all oranges grown.
This late season oranges are harvested from March to June. Also known as Murcia orange, they are the best juicing oranges and among the easiest citrus tree to grow in Florida.
We visited Parksdale Farmer's Market recently and saw how some workers were cleaning the oranges and bagging them for sale in this huge farm stand that ship the oranges around the country and attracts visitors from as far as Quebec and Wisconsin.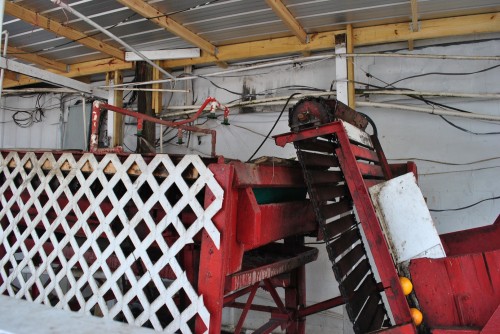 The "King of Juice Oranges" were brought from local orange groves and sorted by workers and washed with this simple machine.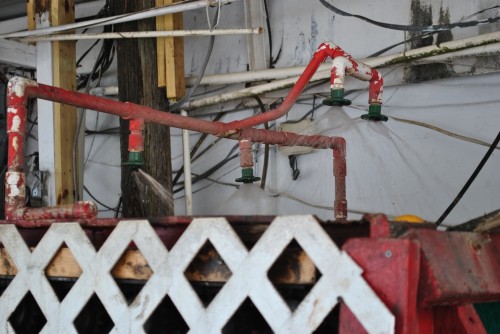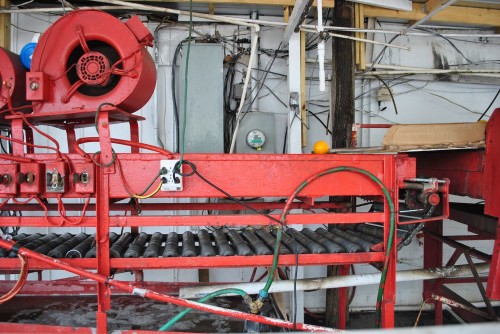 This oranges were hybridized by Californian William Wolfskill on his farm in Santa Ana, California. He named it after Valencia, Spain, a region with the best orange in the world.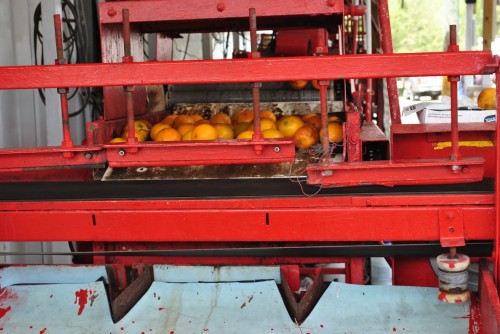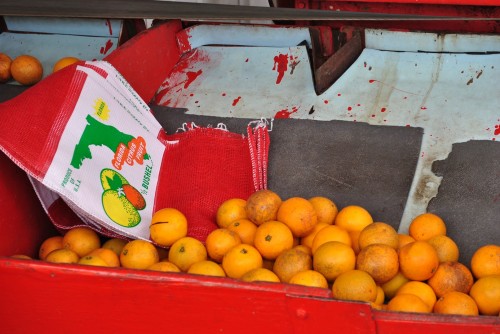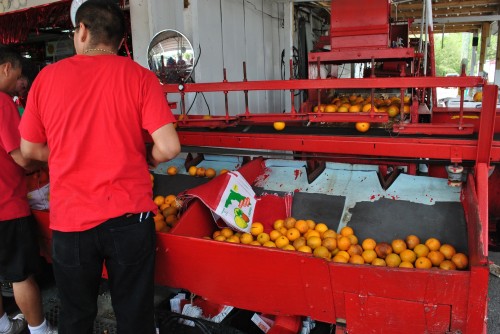 The price is incredible for these fresh oranges. Look at the price tag: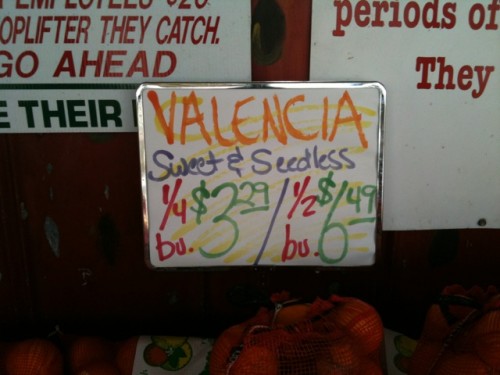 There were about 50 oranges in half a bushel. I've got a personal juicer at home. My 14 year old...doing it the traditional way...by hand with a simple juicer from Ikea.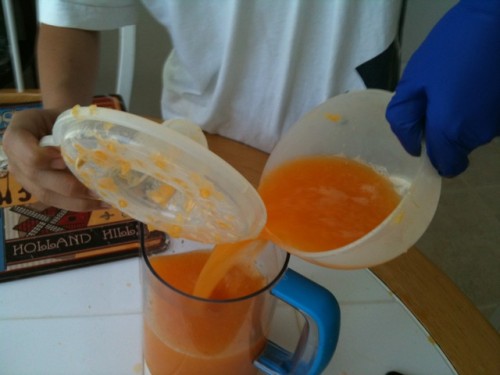 Pure orange juice without preservatives or added sugar. Pure natural...Florida homegrown goodness.

The next time you are here in Florida, remember to support our local farmers, visit a local farm store and grab a bushel of oranges. If you are here from October to January, you'll find Navel oranges. Of course from March to June, you get the 'King of Juice Oranges" - Valencia Oranges.

Have you visited any orange groves or farm stands in Florida? Please share your experiences below.