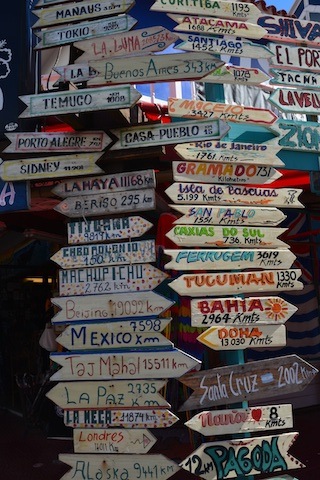 Punta del Este is one of the most famous seaside resorts in South America today. Some call it the extension of Argentina. This little patch of land in a peninsula overlooking the Atlantic Ocean and Rio de la Plata provides ample sea view and water activities for tourists from around the world.
Construction was in full swing during our visit. It was fall and all the summer guests were gone but Punta del Este still has a steady stream of tourists from across the river in Argentina and elsewhere.
Here are my five must see places in Punta del Este besides sunbathing at the beach:
Paseo de las Americas
If you arrive in Punta del Este with Buquebus combination of ferry and bus from Buenos Aires or any bus from Montevideo and throughout Uruguay, your bus will take you to Playa Brava's bus terminal right across from Paseo de las Americas.
There is a sculpture of a set of fingers known as La Mano or The Hand. This prominent sculpture is the symbol of Punta del Este. Created by Chilean sculptor Mario Irrazabal, The Hand has five fingers sticking out from the sand overlooking Playa Brava. According to the artist, it symbolizes man's awakening to life.
Puente La Barra de Maldonado
This humpback bridge is also known as Leonel Viera Bridge named after the Uruguayan engineer who built it in 1965. Located in La Barra about 10 km from Punta del Este city center, this bridge was built beside the old one when growth began in La Barra.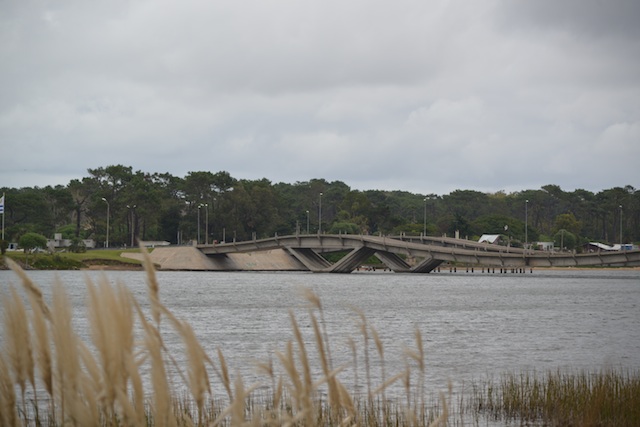 Crossing the bridge in a bus or car may give you a feeling of a roller coaster ride.
La Barra was once a fishing village. Now it is a seaside resort with lots of authentic restaurants, art galleries and shops. Nightlife is vibrant during the summer months in this part of town.
El Faro de Punta del Este
El Faro or The Lighthouse was in use since November 17, 1860 by Tomas Libarena to guide ships coming from Rio de la Plata and the Atlantic Ocean. This 45-meter lighthouse was constructed out of local stone and volcanic ash concrete from Italy.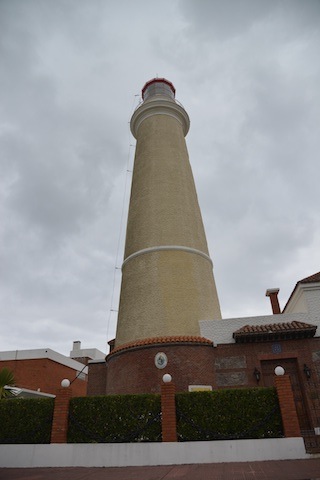 Get a view of Punta del Este from El Faro. Across the street from El Faro is Nuestra Senora de la Candelaria Church. This Victorian looking church with a sky blue color, white trimmings and red roof sits across the street from El Faro.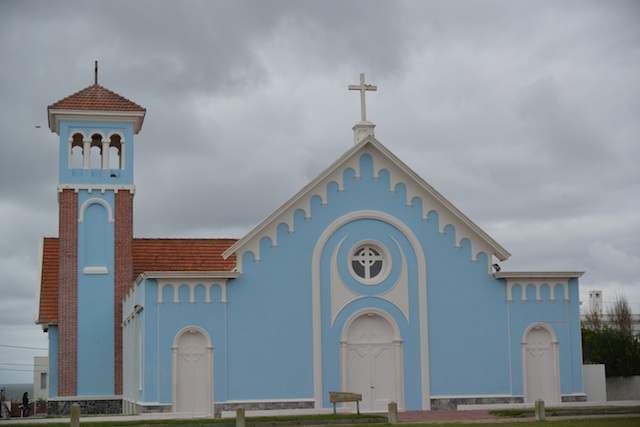 Casapueblo
This was once the seaside home of Uruguayan artist Carlos Paez Vilaro. Now it is a modern art museum and the most visited place in Punta del Este. The artist uniquely designed this shiny white home with a touch of ocean blue, and it took him 36 years to complete the work.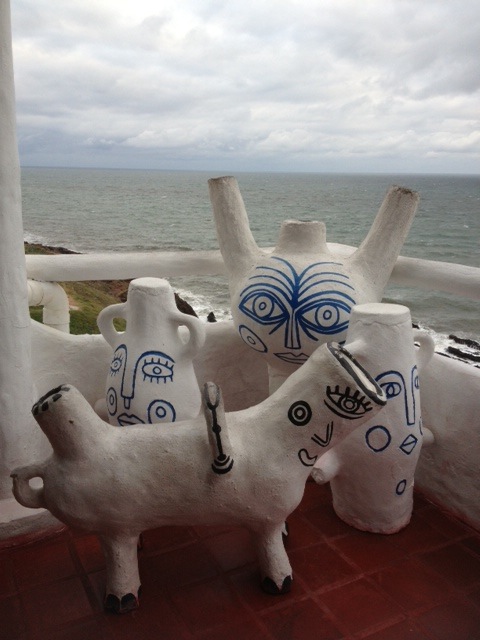 Carlos Paez Vilaro started dreaming about this home while living among some bohemian artists in Punta Ballena. Casa Pueblo was built with passageways and corridors that lead to 24 rooms including bedrooms, lounges, workshops and balconies. Every room has a window overlooking the ocean. This is definitely a surreal building.
It is best to visit in the evening just before sundown so you can get a glimpse at the beautiful Punta del Este sunset. Not all areas of the house is open to the public.
Beverly Hills and Museo Ralli
To view a collection of Latin American sculptures and paintings, visit Museo Ralli in Beverly Hills, the exclusive neighborhood of Punta del Este. The museum entrance is free. Check the hours of operation before visiting. It was closed when we were there.
An Italian banker, Harry Recanati, founded Museo Ralli.
The Beverly Hills of Punta del Este is a showcase of homes sold in the millions. Most owners are Argentinian except one house owned by a Uruguayan physician.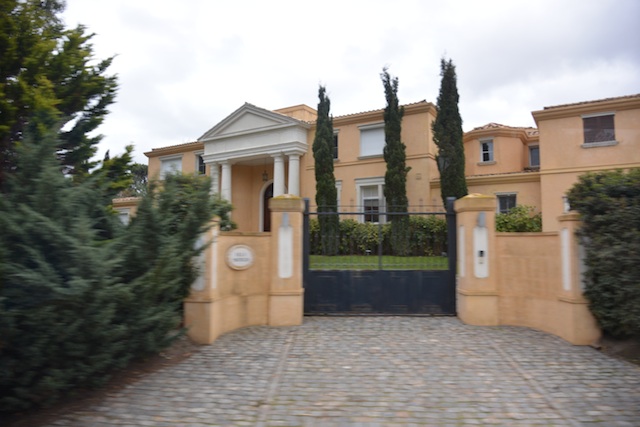 Casapueblo was my favorite place to visit in Punta del Este. It is one of its kind in the world. Punta del Este reminds us of many seaside cities in Florida, USA. Casapueblo brings out the uniqueness of the city other than the many Argentinian number plates on vehicles and prices in restaurants.
Note:
Punta del Este is only a two-hour bus ride from Montevideo. If you are traveling from Buenos Aires, Buquebus has a connection by ferry from Buenos Aires to Colonia and bus from Colonia to Punta del Este.
For more information, get Traveling in Uruguay eBook from Amazon.