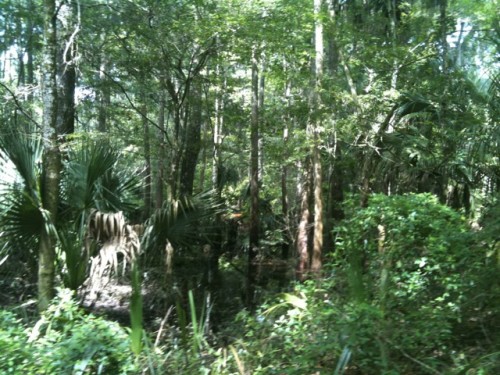 Dense tropical trees lined the park with a huge variety of birds, insects and probably animals (we did not see any except squirrels). But there's no way we could have taken a trail walk because of mosquitoes…
Never leave home unprepared if you are going to a state park in Florida. You need to protect yourself from the mosquitoes. Unfortunately we did not heed our own advice this time. Thinking we could breeze through them. But no…they were feasting on us.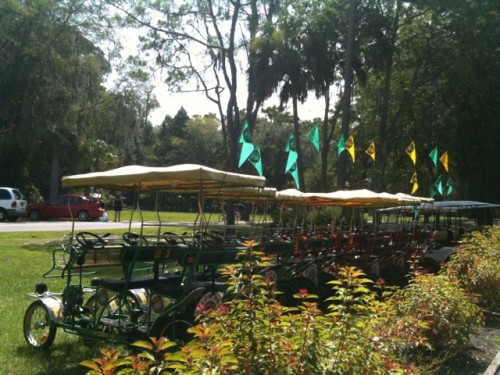 We gave up and went on a four-wheel Surrey bike on the paved road instead. Pedaling on the road on Hillsborough River State Park with speed bumps is a great way to enjoy a lazy afternoon away from electronics and concrete buildings.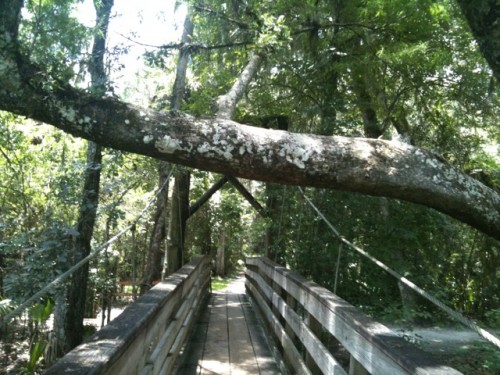 Taking a walk on the suspension bridge across the Hillsborough River was one of the best things to do at the park. The environment gave me a sense of well-being, peace and connection to the water, plants and soil.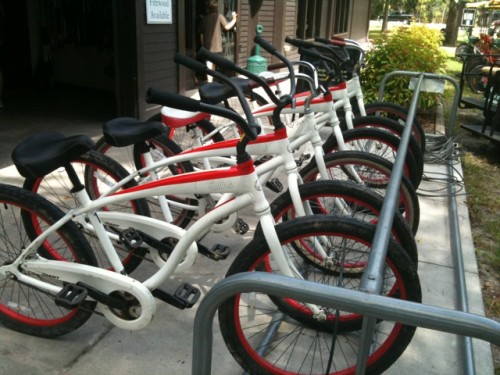 Hillsborough River State park is one of Florida's first state parks. The park was opened in 1938 with offerings of great outdoor adventures that include canoeing, kayaking, fishing, camping, hiking and cycling. River activities are launched at parking lot #4.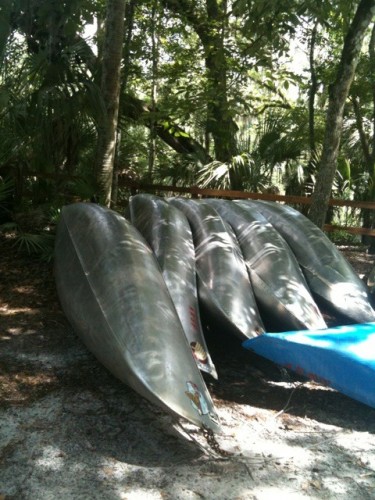 Hikers have four trails, Wetlands Restoration Trail, Baynard Trail, Rapids Trail and Florida Trail.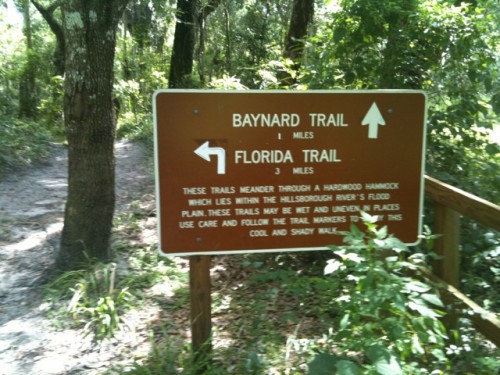 In the middle of the park is a huge swimming pool. Camping facility is available upon request.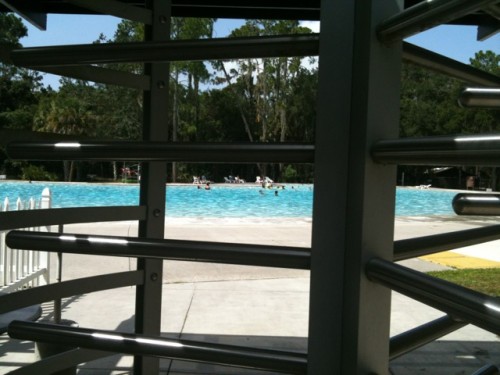 Here are the fees for the Hillsborough River State Park:
$6.00 per vehicle. Limit 2-8 people per vehicle. 

$4.00 Single Occupant Vehicle.

 $2.00 Pedestrians, bicyclists, extra passengers, passengers in vehicle with holder of Annual Individual Entrance Pass.
$60.00 per bus load of people or $2.00 per person, whichever is less.

Camping Fees: 

$24.00 per night, plus tax. Includes water and electricity.

Florida residents who are 65 years of age or older or who hold a social security disability award certificate or a 100 percent disability award certificate from the Federal Government are permitted to receive a 50 percent discount on current base campsite fees. Proof of eligibility 

Organized Youth or Adult Group Camping:

 $1.00: Youths - $5.00: Adults

 Deposit of $20.00 required at the time of reservation.
 (Credited toward total amount on the day of arrival.)


Primitive Camping: 

$5.00 Per person/per night

State Parks are an important way to preserve our native plants and wildlife. The preservation of a huge area in its natural state allows our children and their children to see the natural state of the environment. Sadly too many trees are being removed here in Florida for new development. Business leaders are abandoning old buildings and malls because of lack of funding or interest.