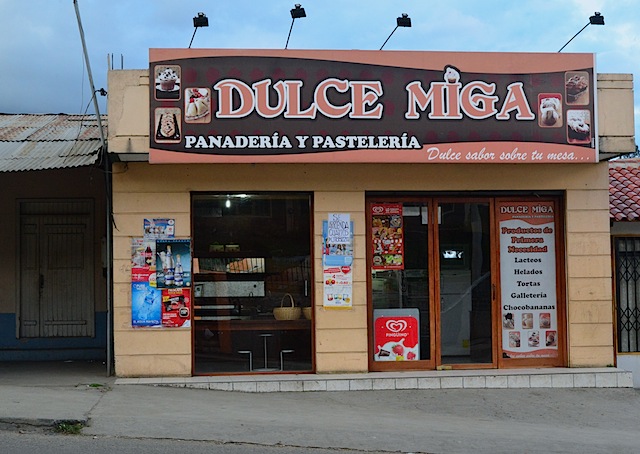 It was my birthday. We had just arrived from Guayaquil to a small town called Baños de Cuenca where the biggest grocery store sold a few bananas, five loaves of bread, little bags of rice and lots more small items but without a birthday cake.
I thought to myself, "no birthday cake for this year!"
After dinner my daughter brought a plate of cookies to the dining table with my husband and son and started singing and wishing me a happy birthday. On that plate were a few cookies and my favorite pastry, freshly baked cream horns with a little chocolate coating and lots of powdered sugar.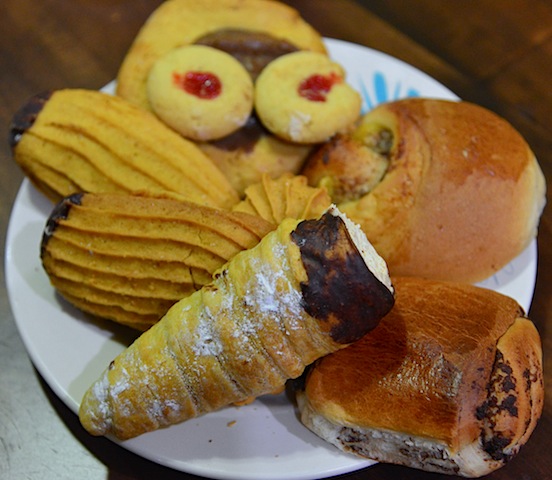 That was the start of my almost daily pilgrimage to Dulce Miga Bakery at 4 p.m. where we walked downhill for 15 minutes to get our "daily bread". A brother and sister team, Jorge and Laty Morocho started Dulce Miga Bakery five months ago.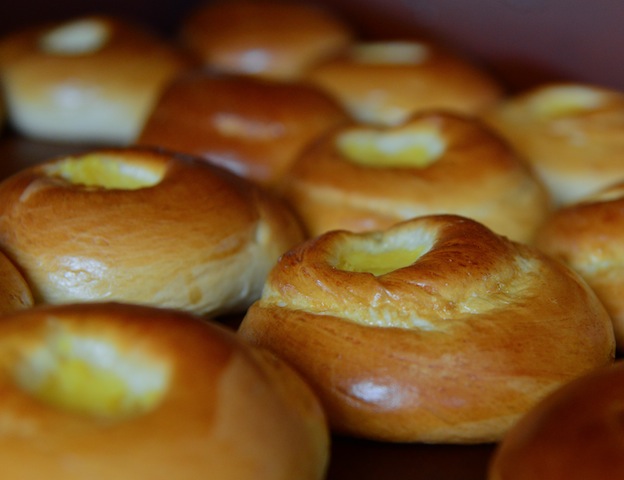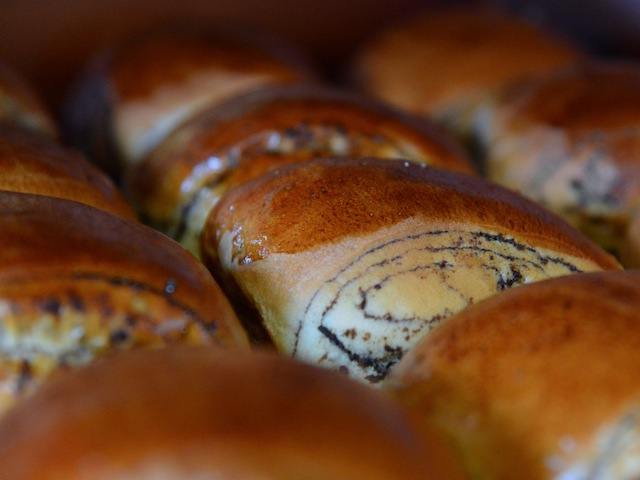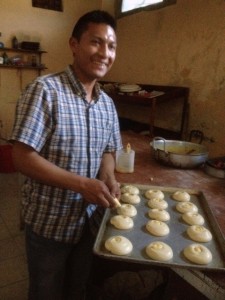 Jorge manages the bakery while his sister Laty is the baker. She learned baking at the San Isidro Instituto in Cuenca. It is hard to believe the bakery is only five months old. Every day, without fail, I see locals going in and out of their store.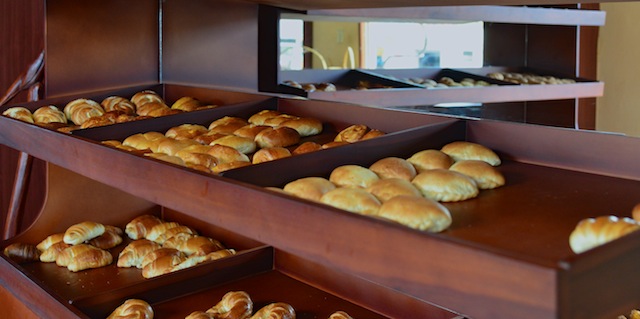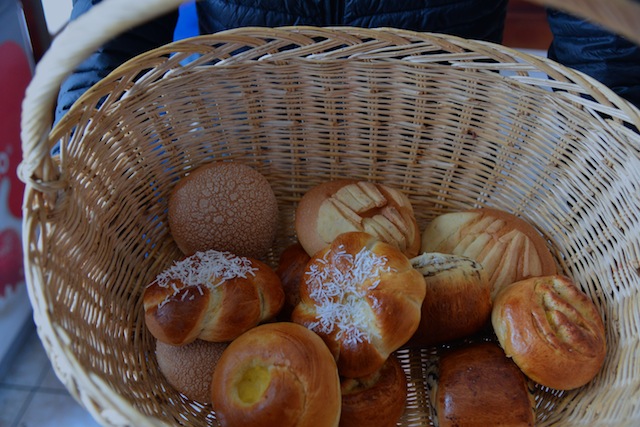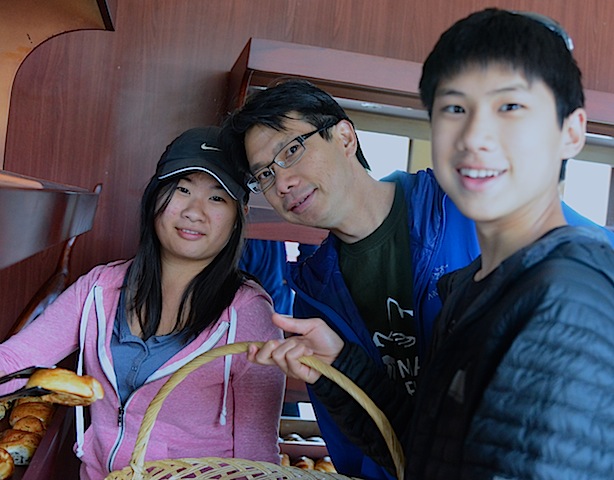 Here is Jorge, Laty and I posing for a photo before we said goodbye. We have been to the bakery 15 times out of our 28 days stay in Baños de Cuenca. I've never been so loyal to a bakery anywhere in the world. One of the main reasons for this daily walked to the bakery is Jorge's eagerness to engage in a conversation and his willingness to help. There was nothing much happening in the town except for the hot springs and Sunday Market.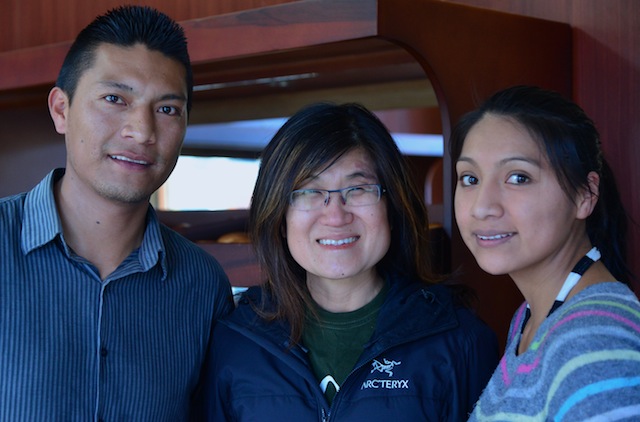 Dulce Miga stands out because Jorge and Laty are genuinely friendly and took time to get to know their customers. The cookies and bread are freshly baked every single day at the store.
A small cookie is 5 cents, the cream horn is 50 cents and most of the freshly baked buns are 15 cents each.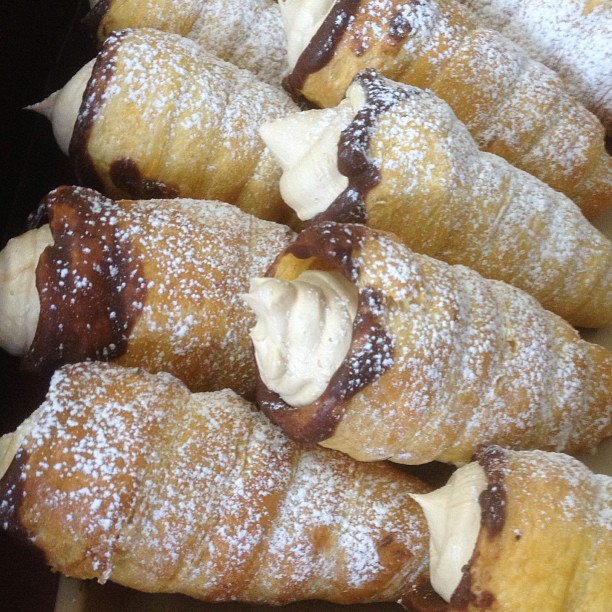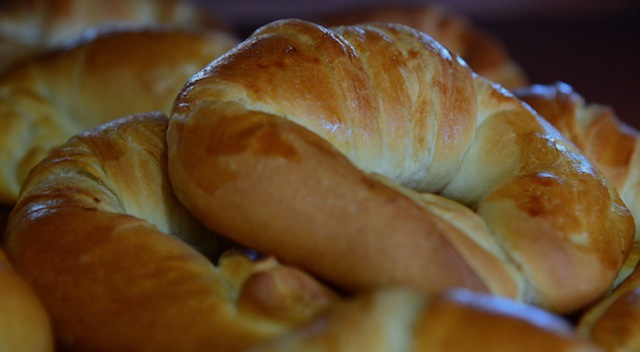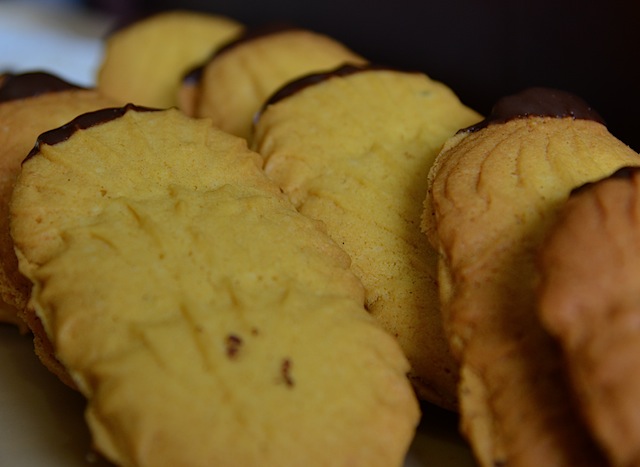 Jorge said if we want a birthday cake or any special occasion cake, all he needs is just two hours.
Dulce Miga is located on Av. Ricardo Duran (Sector Cancha Santetica), Baños de Cuenca's main street. There are no house or store numbers in the small town of Baños de Cuenca. Telephone number 09-99363264.
The bakery is open from Monday to Saturday from 7 a.m. to 9:30 p.m. and on Sunday from 7 a.m. to 2 p.m. This brother and sister team is hard working folks. If you are in the Baños de Cuenca area, make sure you drop by and treat yourself with a few freshly baked buns and cookies.
I'm glad we found Dulce Miga!