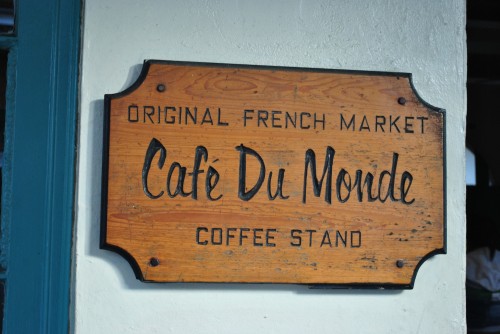 I could eat these all day! Breakfast, lunch and dinner. My first visit and last visit was in 1992. Got to find out what has changed in the last 20 years at Cafe du Monde.
Late in the afternoon, after a tour of the city, we took the Riverfront Streetcar from the Aquarium to the French Market stop. Streetcar rides are $1.25 for one ride and an all day pass is $3. This is an affordable and convenient way to sightsee and get around New Orleans Garden District, CBD and French Quarter.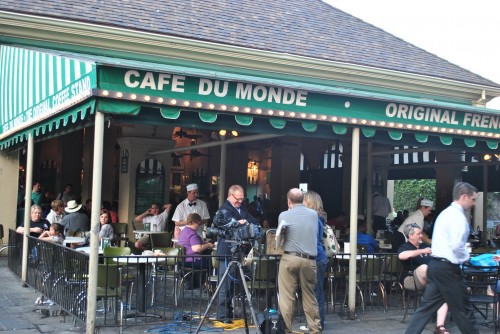 This place was crowded just like 20 years ago. We could hardly find a seat at the open patio. Looking around…the building, chairs, tables, arrangements and the coffee cups and beignets. Cafe du Monde all so familiar, just like yesterday. 
We took a seat in the air-conditioned room as the line was forming at the take out counter. It was freezing cold, what a contrast from the heat at the patio. Our server could hardly speak English. She was polite, attentive and was probably under training with one server who spoke better English. Most servers are of Vietnamese descent, hard working and fast.
Some workers were taking a break sitting next to us, looking tired after a days work and some were smoking just outside the window.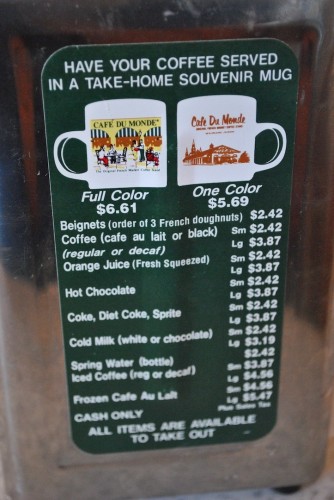 People came and went…very quickly. It is definitely run like a fast food restaurant. Powdered sugar was everywhere on the red tiled floor.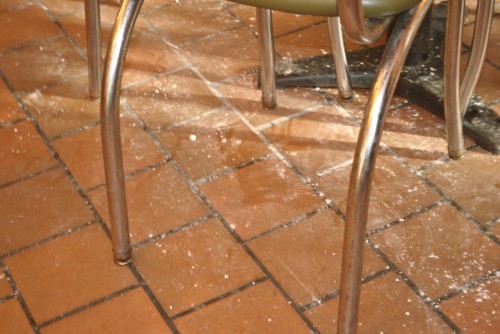 Very quickly, our orders came. Three beignets served warm with mountains of white powdered sugar in one serving. Café au lait came in a mug, fresh, warm and rich… perfect combination!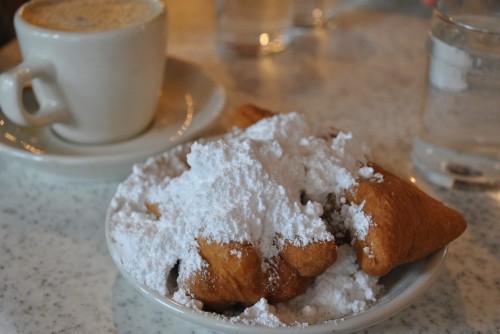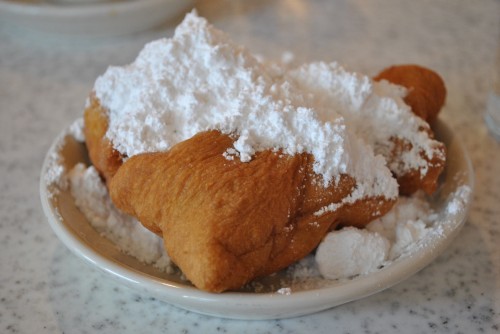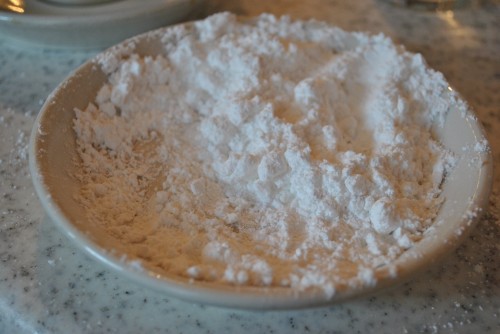 The beignet was not greasy but puffy and crispy on the outside. I think the powdered sugar sucked out all the grease from the beignet and it really adds great taste and brings out the uniqueness of New Orleans beignets. You are given an option to have no sugar on your beignet. 
The original Café du Monde location is open 24 hours a day, seven days a week. They serve dark roasted coffee and chicory, white and chocolate milk, fresh squeezed orange juice and beignets.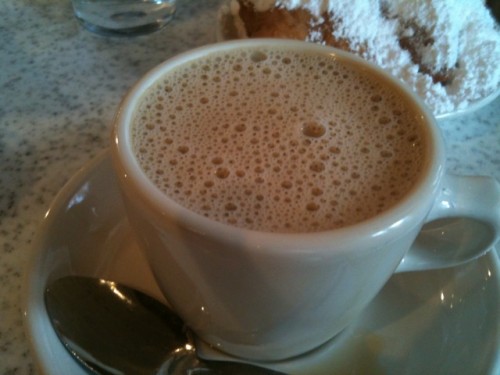 Their coffee is served black or au lait which is half and half with hot milk.
The original Café du Monde is at 800 Decatur Street, New Orleans, LA 70116. It is worth trying this icon of New Orleans. Would like to hear your food experiences too. Leave your comment below.