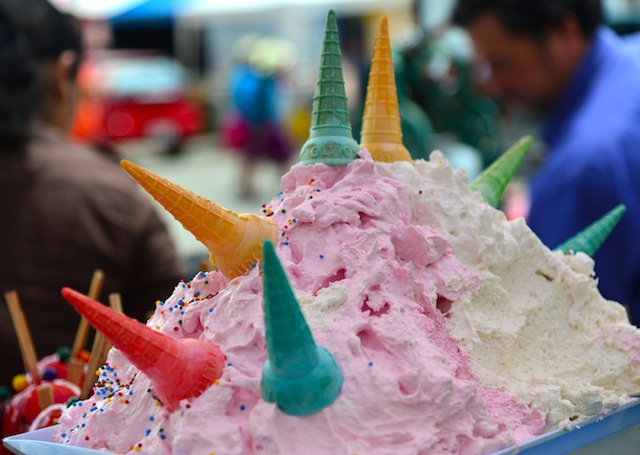 I love desserts. How about you? When I first saw this white and pink foamy thing that looks like icecream sold by street vendors, I didn't try it. What was wrong with me? They look delicious.
Sometimes, eating street food can be difficult for the stomach.
Today after visiting our neighborhood church in Cuenca, we saw a group of kids and adults crowding around a street vendor with a cart attached to his bicycle. Each had an icecream cone filled with the red and pink stuff. They call this dessert, espumilla.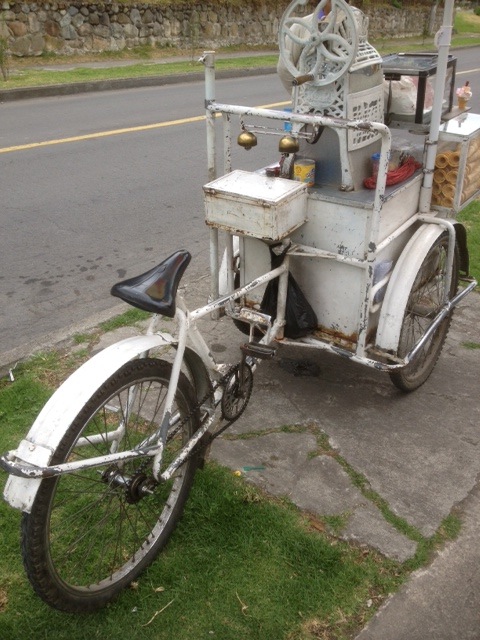 This vendor appeared really clean. He had the espumilla in an enclosed glass case. I have seen many vendors having the espumilla exposed to everything in the environment. Most vendors don't have a special covering or lid to protect the espumilla from insects or environmental pollution. I can only imagine someone sneezing on them or touching them out of curiosity.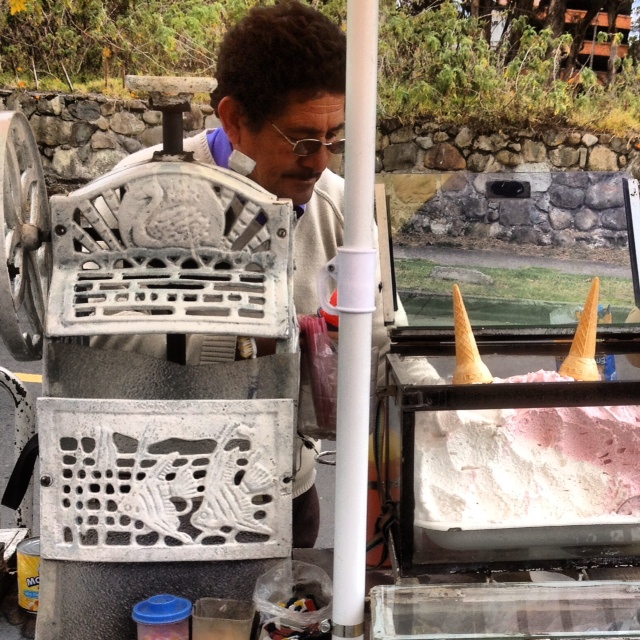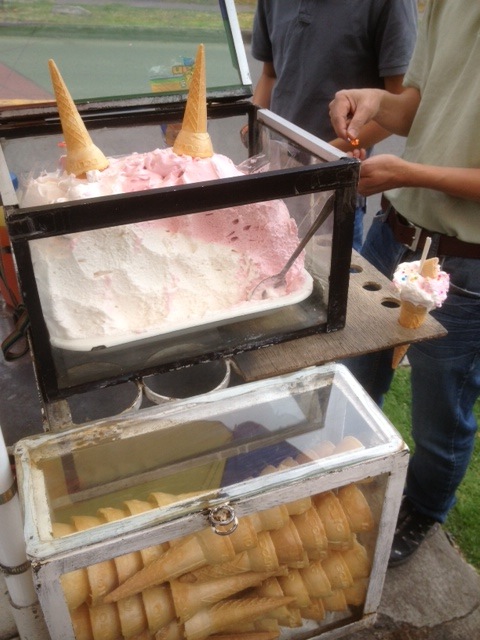 Espumilla means foam in Spanish. It is a meringue cream made with guayaba (guava), sugar and egg whites. They are in front of cathedral, town squares, Sunday markets, in front of fresh markets and places where families assemble.
Here is ours for 25 cents each...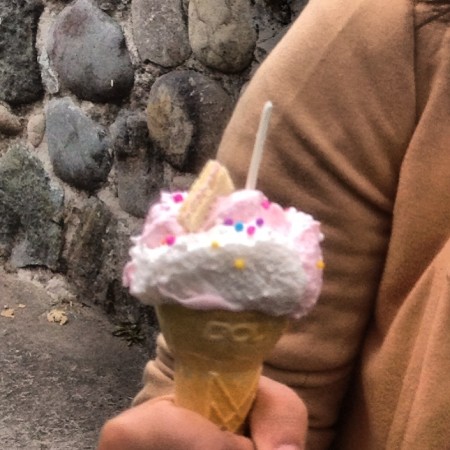 This espumilla was served with sprinkles and a small piece of wafer. It tasted like fruity cream in room temperature and the fun part is it won't melt in your hands. Look at the happy faces (my son is holding a shaved ice):