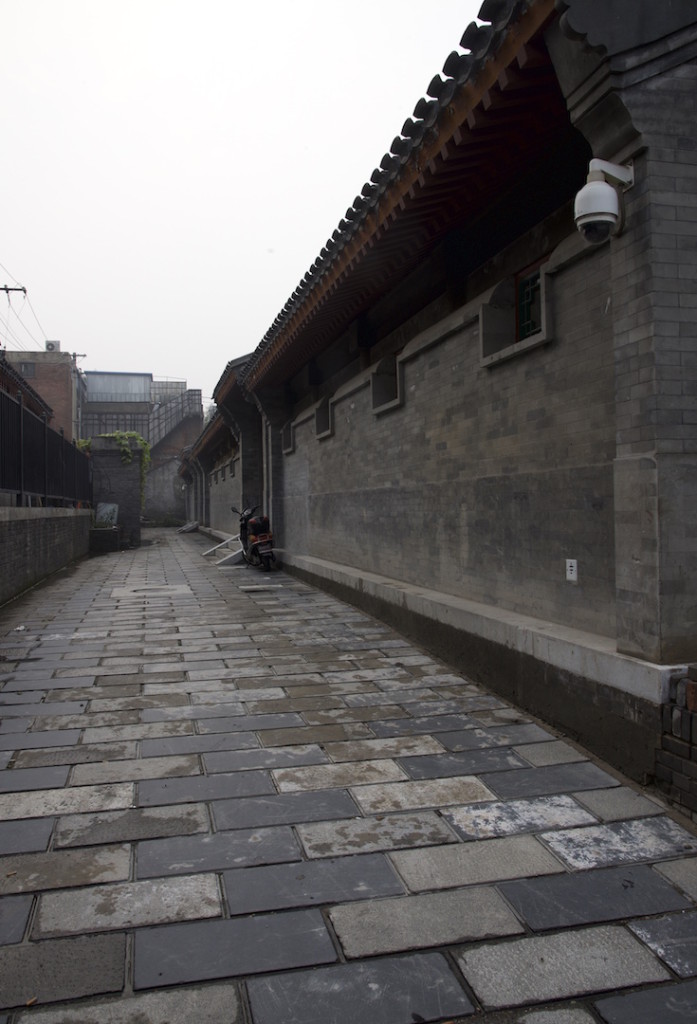 The Great Wall of China and Forbidden City may be popular tourist attractions in Beijing but the hutongs are the ones that give a glimpse into the authentic living environment of past and current Beijingers.
Beijing, the capital city of China has over 3,000 years of history. Unfortunately the quest for modern high-rise apartment buildings, offices and shopping malls has destroyed many authentic hutongs located in prime areas of Beijing's city center.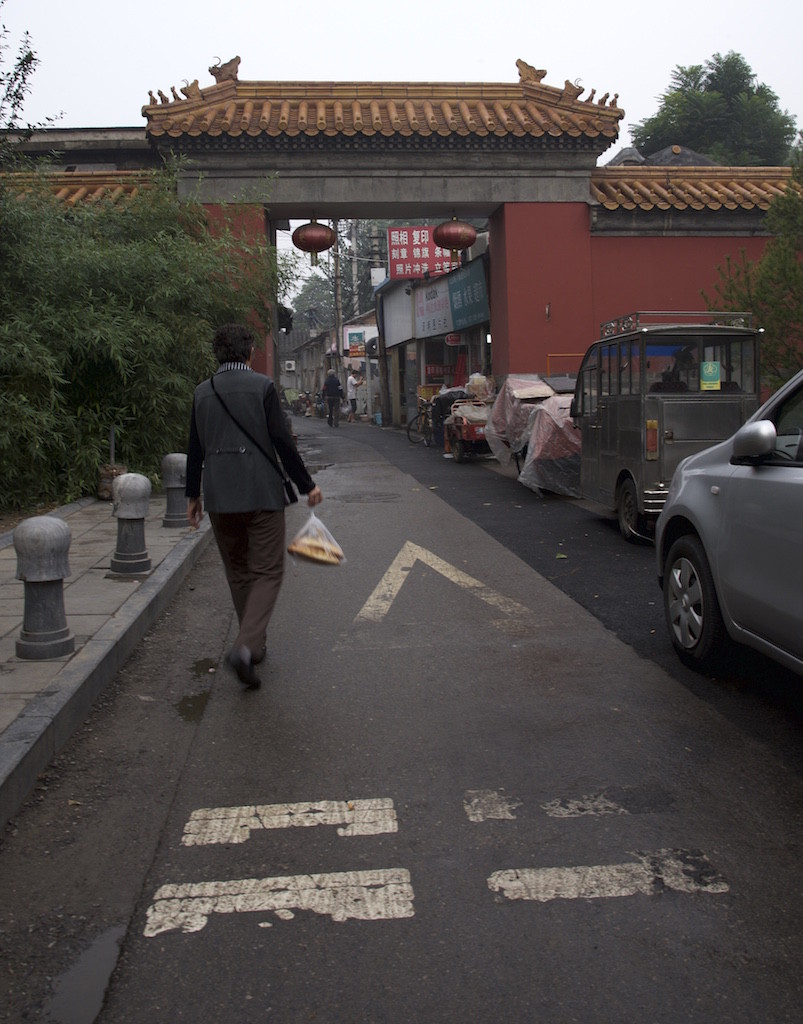 Hutongs are ancient alleyways or small streets formed between courtyard houses. The word hutong is a Mongolian word for water well. When Mongolian ruler, Kublai Khan (Genghis Khan's grandson) set up Yuan Dynasty in 1260 and made Beijing, then known as Dadu, the capital city. Kublai Khan was ready to make the city his own probably abandoning the nomadic lifestyle of his forefathers in Mongolia.
Since the city was destroyed by fire he had Liu Bingzhong, a well-respected scholar at that time to be his chief architect. Liu used the architectural principles established during Zhou Dynasty (1100-770 BC) where a capital city was to be built using the nine by nine li principles - nine streets and avenues with three gates at each side. (Source: SACU, Society for Anglo-Chinese Understanding)
According to SACU, hutongs were built throughout Yuan (1206-1341), Ming (1368-1644) and Qing (1644-1911) Dynasties. If you visit Old Beijing in most well preserved hutongs, you'll still find the original plan started during the Yuan Dynasty. Most of the surviving hutongs are from the Ming and Qing Dynasties.
The hutongs' courtyard houses called siheyuan are quadrangles face south just like the Mongolian ger's south facing doors. The south direction allows light into the courtyard homes. Because of that hutongs run from east to west. There are courtyard houses and gardens of various sizes. Bigger homes and gardens that were built closer to the Imperial Palace were homes of aristocrats and high officials. You can also distinguish a person's position by looking at the type of doorway, decorations, number of lion statues standing on guard and number of bolts on the doors.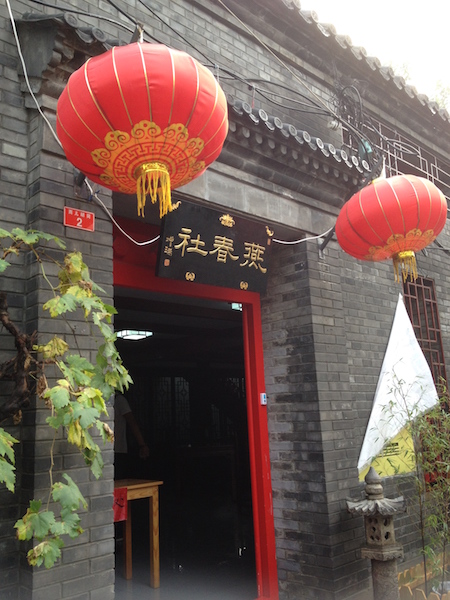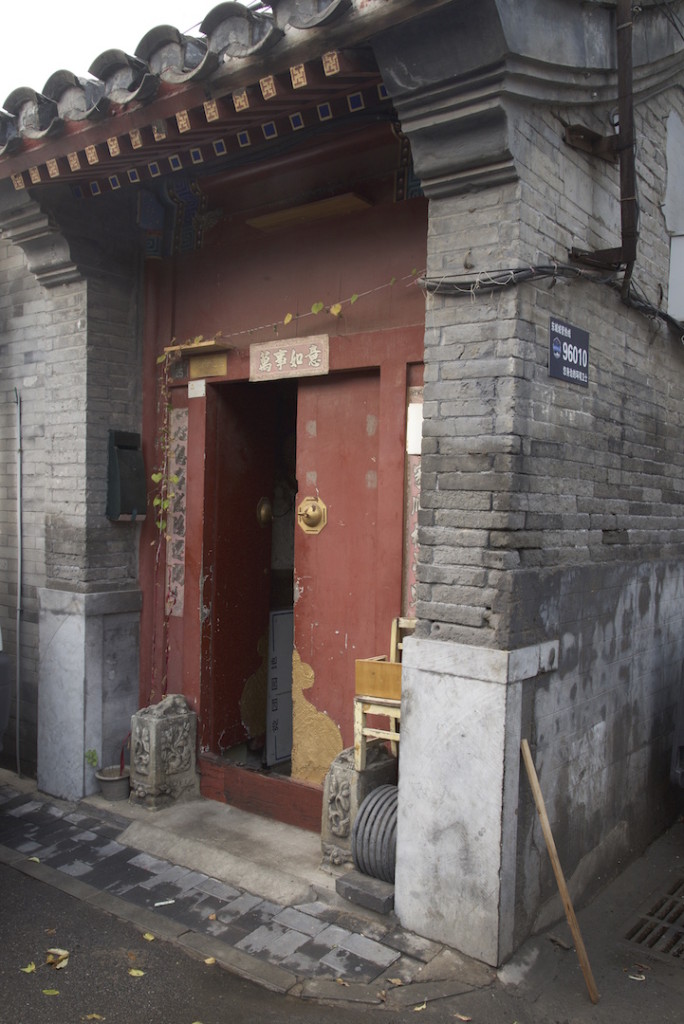 My first introduction to Beijing's hutongs was at Nanluoguxiang. It is Beijing's tourist-friendly hutong with cafés, bars, restaurants, shops and galleries. This restored hutong is a shopping and foodie street. You won't find traditional homes, locals playing mahjong and toilets without doors in this part of Old Beijing.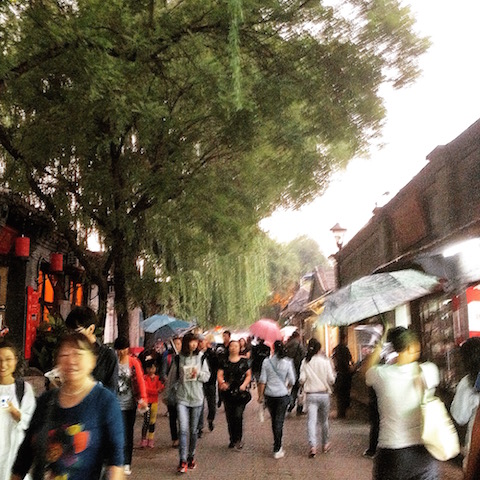 We did come across one where locals were playing mahjong and card games when we got lost trying to find our way in the dark from Nanluoguxiang to our hotel on Jiaodaokou South Street in Dongcheng.  This hutong had no streetlights and locals were walking and cycling in the dark. We had flashlights and occasionally light shone from the neighborhood bathrooms and homes. The public bathrooms catered for the residents were unbearable and without doors.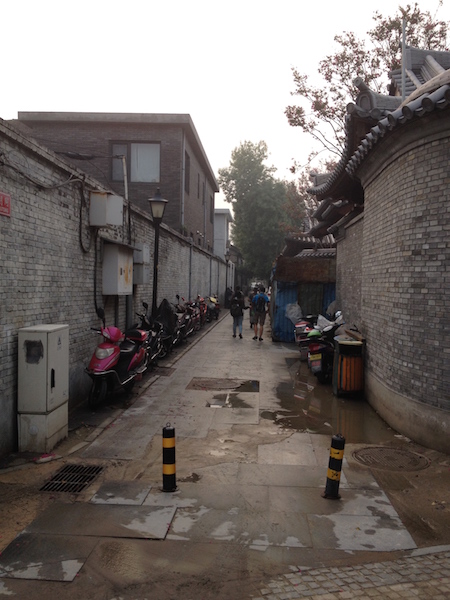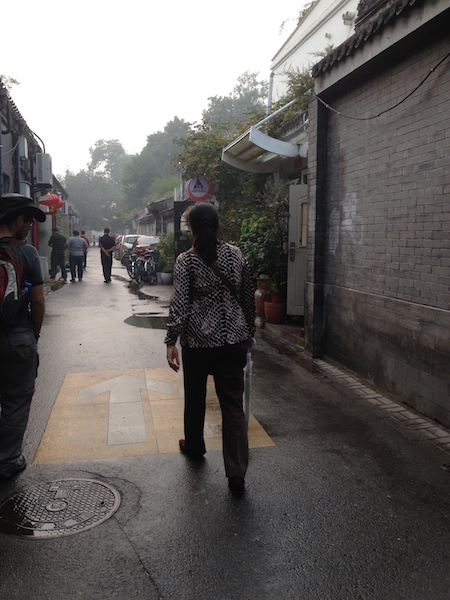 Ju-er Hutong was the closest hutong to our hotel on Jiaodaokou South Street. It runs to South Gong and Drum Lane. This short hutong is where you'll find Qi Baishi's residence and parked cars with wooden planks on the wheels to prevent dogs from peeing on the wheels.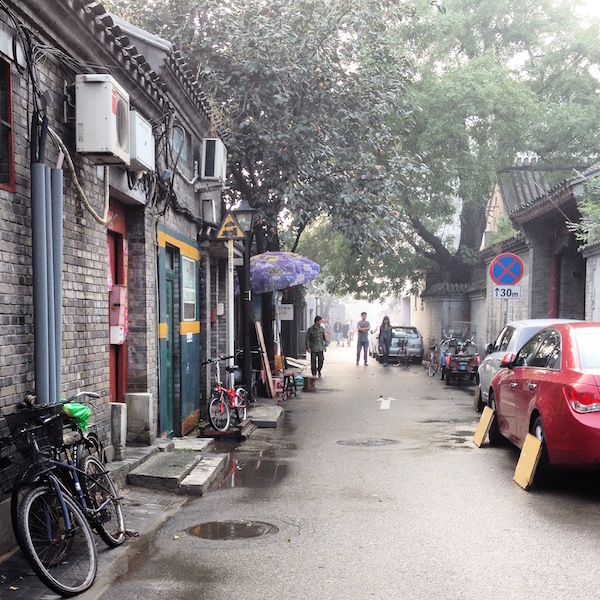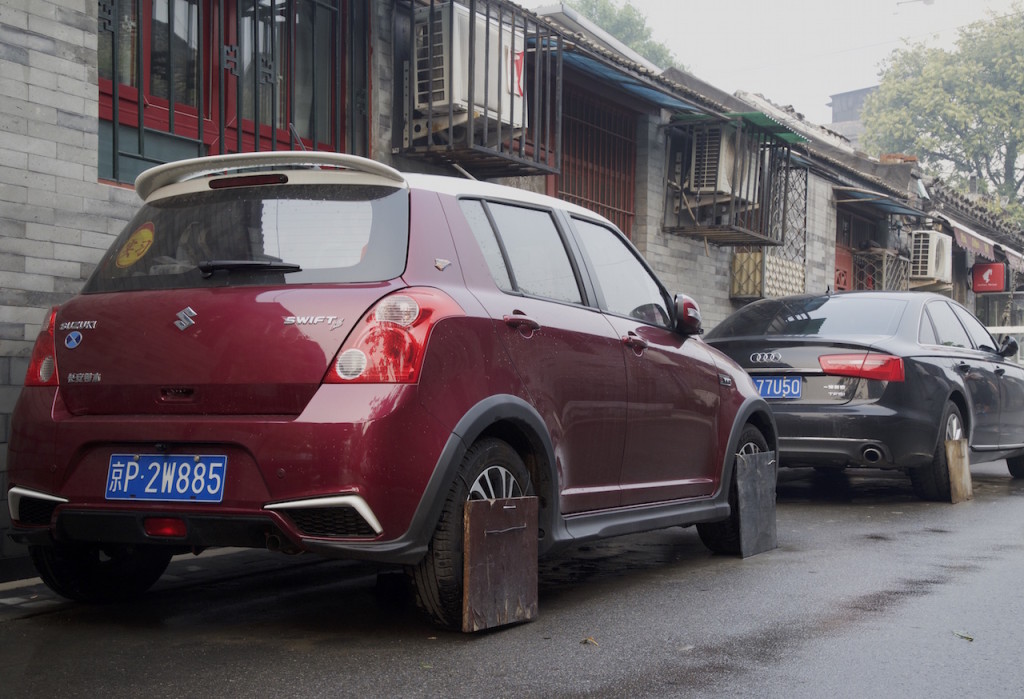 Nanluogu Xiang (South Gong and Drum Lane) is one of the oldest hutongs in Beijing. It was built during the Yuan Dynasty. It was an area catered to high officials and royal families. The architecture, roofs, courtyards and gardens are more elaborate.
Yandaixie or Skewed Tobacco Pouch Street is famous because it was once filled with opium addicts. Today it has many shops, tea houses and restaurants.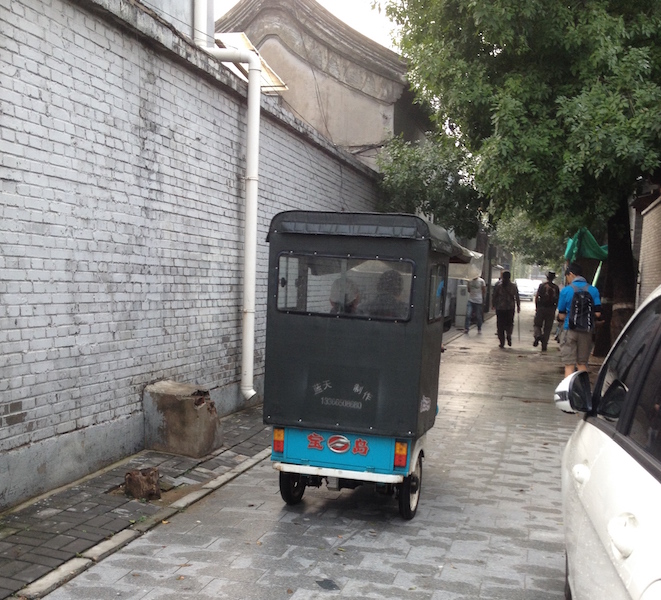 Pedicabs are available around the hutongs. There are many more hutongs to see and visit. I've only had time to explore a few.