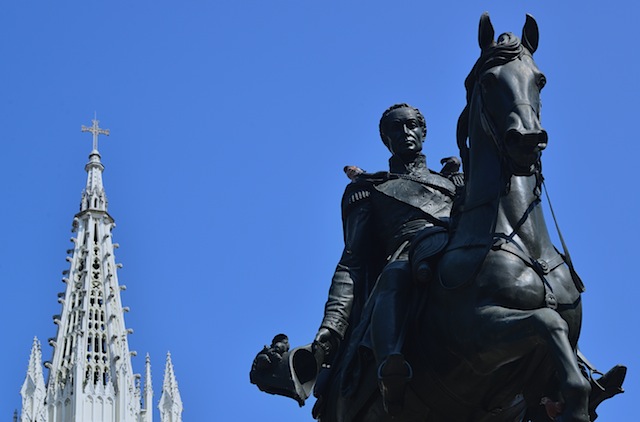 We went to Guayaquil for one reason- to visit the Young Living Academy and Farm. We left with great memories of its delicious food, friendly people and unique attractions.
Guayaquil is the largest and most populated city in Ecuador. Everywhere we went there were large supermarkets and shopping malls where the locals hang out during the weekends and some on weekdays to get free air conditioning and window shopping. It is a hot and humid city. You can sit in traffic for a while in the center of town with cars horning and cab drivers skillfully maneuvering through small lanes.
The city center is clean, modern and fast paced. It is the main commercial center and port of Ecuador. Most of our days were spent at the Academy in Chongon but we had three great dinners in the city.
There are three restaurants recommended by our hotel's reception David and staff at the Academy:
La Canoa Restaurant
La Canoa Restaurant is located in Hotel Continental across the street from the Iguana Park and 10 minutes walk from the Malecon. It is open 24 hours a day, 365 days a year. If you are like us arriving late to Guayaquil and have nowhere to dine on the first night and don't know where to go, head over to La Canoa Restaurant.
Typical Guayaquil food includes seafood and plantains. Here are two typical foods: Crazuela de Verde con pescado and chupe de camarones (creamy shrimp soup).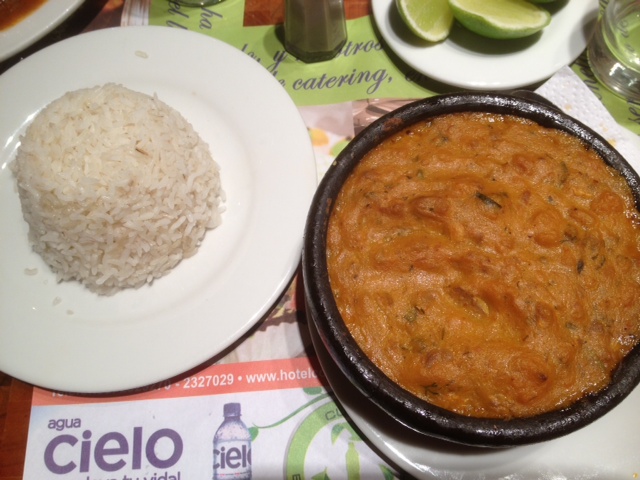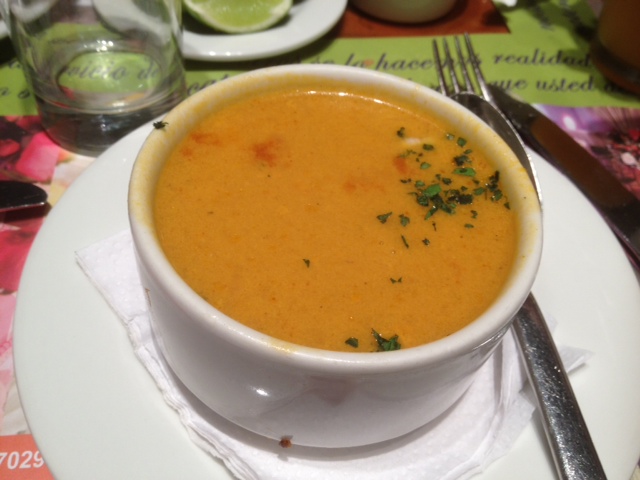 After eating and traveling for over 40 days in Bolivia and Peru, our dinner at La Canoa was comparatively more expensive. Added to that we were paying in US Dollars and no local currency conversion necessary. We paid $49 not including drinks for a simple meal at La Canoa.
Cocolon Restaurant
This is one of my favorite restaurants in South America. Cocolon means burnt rice found at the bottom of a pot. The friendly staff came with a bowl of dried plantain with sauce and a bowl of cocolon. In this case the cocolon is fried dried rice. We ate so much of these complimentary condiments before the food came. The attentive waiter served us another bowl.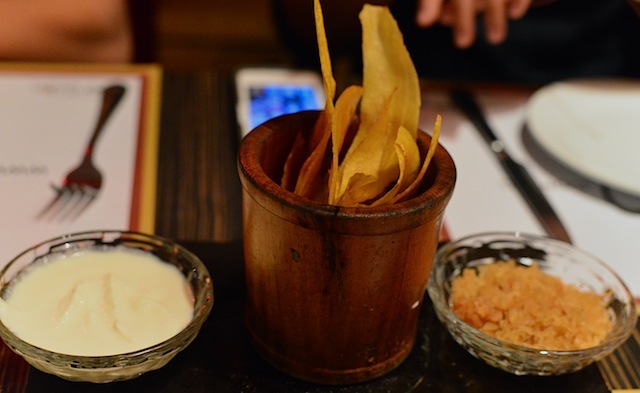 Since this is Ecuador, the land of bananas and plantain we ordered Don Bolo, a special dish of meat, bacon, mushrooms and plantain and El Arca de Noe, seafood served over mashed potatoes and rice on banana leaves. Another typical Guayaquil food is La Ultima Cena (The Last Supper). It had meat, rice and beans, avocado, fried eggs and fried plantains.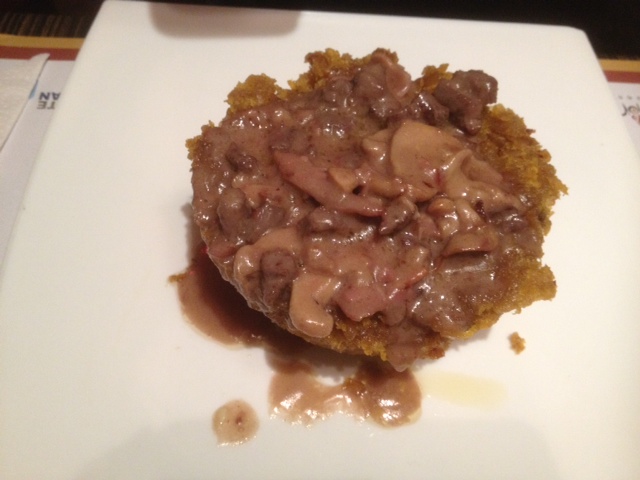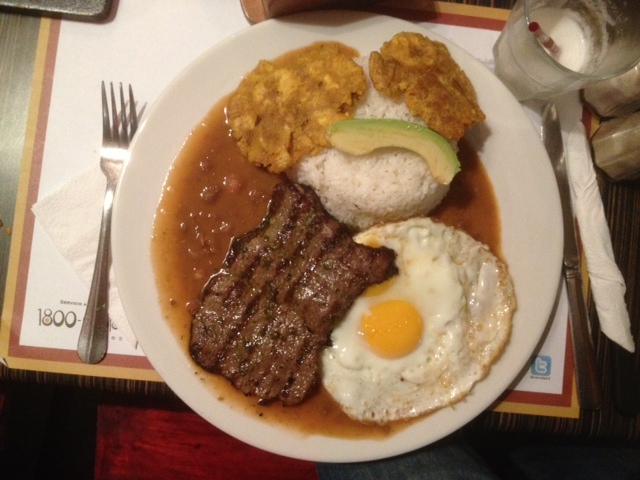 I highly recommend Cocolon's coconut mixed drink. It has strong coconut flavor and is sweet and refreshing.
UniPark Café
This is another restaurant belonging to a hotel across the street from Iguana Park. I enjoyed my sea bass with seafood sauce, coffee in a pot and a banana split for dessert.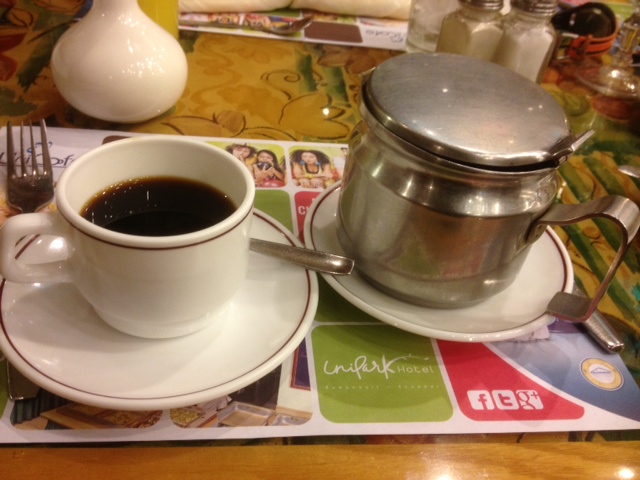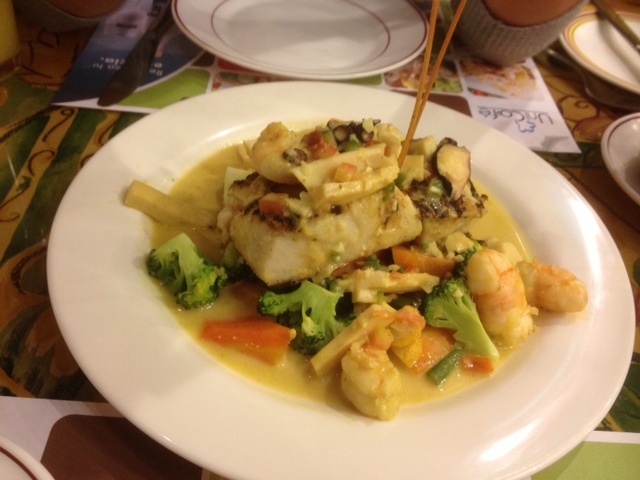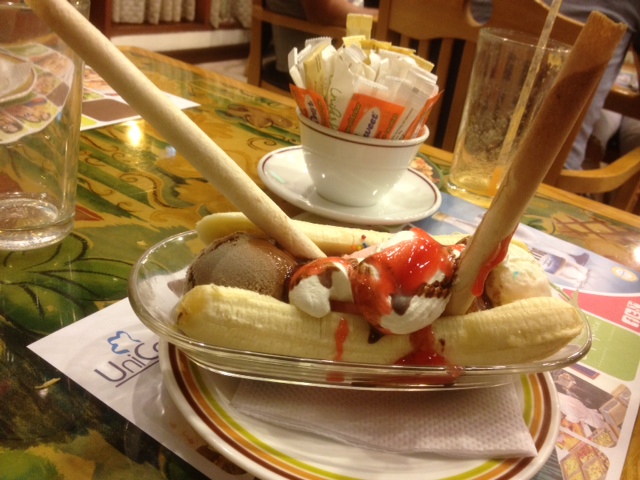 Pineapple juice here is delicious according to my daughter Bethany and the shrimps were fresh and juicy.
Places of Interest in Guayaquil:
Malecon Simon Bolivar
The Malecon also known as Malecon 2000 is a refurbished one and half miles waterfront boardwalk. You will find restaurants, historical monuments, cultural center, museums, bars, IMAX Theater, shopping malls, food court, gardens, fountains, viewpoints and docks.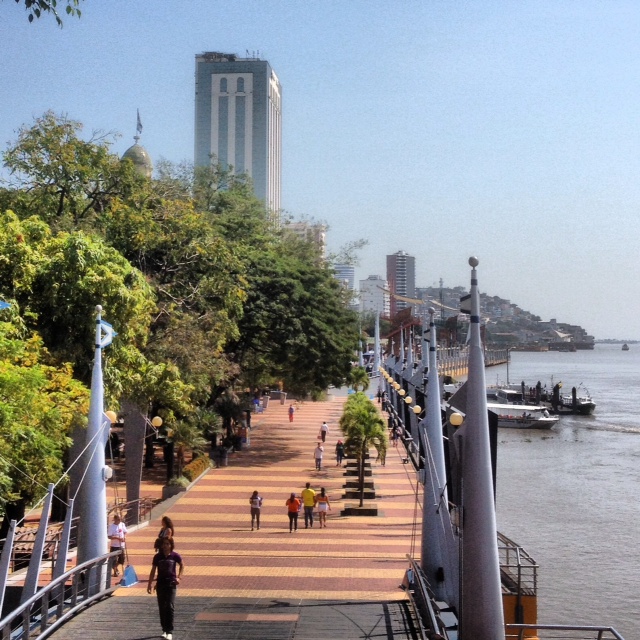 It is a beautifully built area where the locals hang out and has a total of 4,943 acres of total land.
Hemiciclo de la Rotonda
This rotunda is located at the Malecon, built in a semicircle with two important figures of South America. This monument was to commemorate the meeting of Simon Bolivar and San Martin, two important men who liberated South America.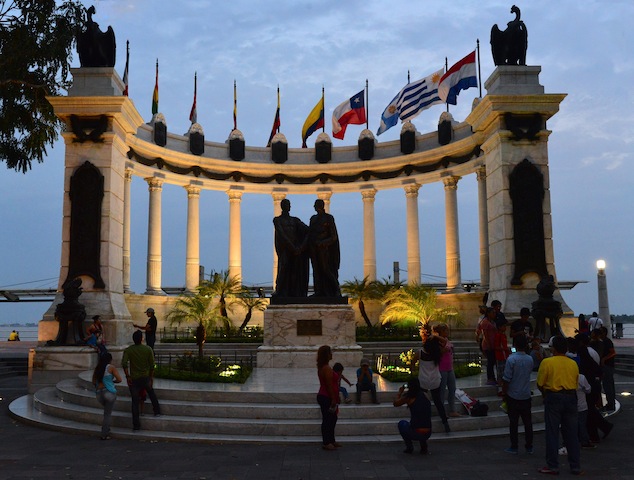 Park Bolivia or Iguana Park
In front of the beautiful Cathedral is Park Bolivia or Iguana Park. Here you will find iguanas walking around with humans, climbing up and down trees, peeing from the treetops or just resting and eating some lettuce by the grass.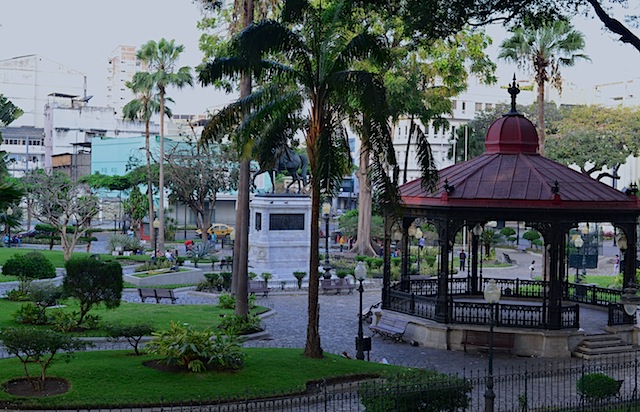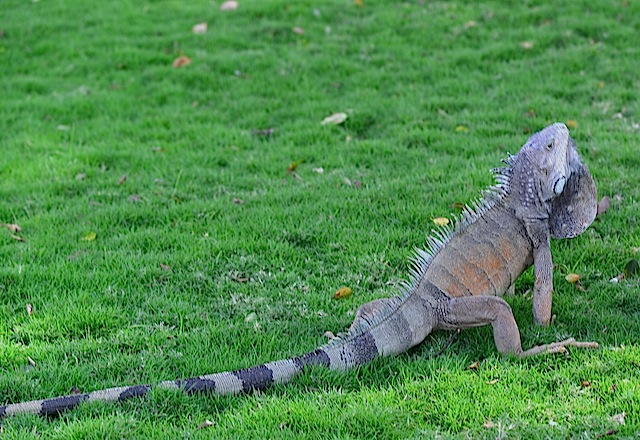 It is also called Seminario Park inaugurated on July 24, 1880. In the middle of the park is a statue of Simon Bolivar. Iguanas are native to this park and have never left since the beginning. This area was once of the tropical savanna of Ecuador.
The Cathedral
This cathedral is beautiful inside and out. Built in Neo-Gothic style in 1948 and the main altar of the cathedral were built with marble from Cuenca. Unlike cathedrals in Peru and Bolivia, Guayaquil's cathedral is bright and airy with beautifully decorated stained glass windows.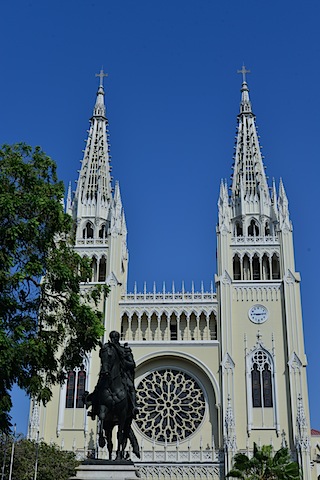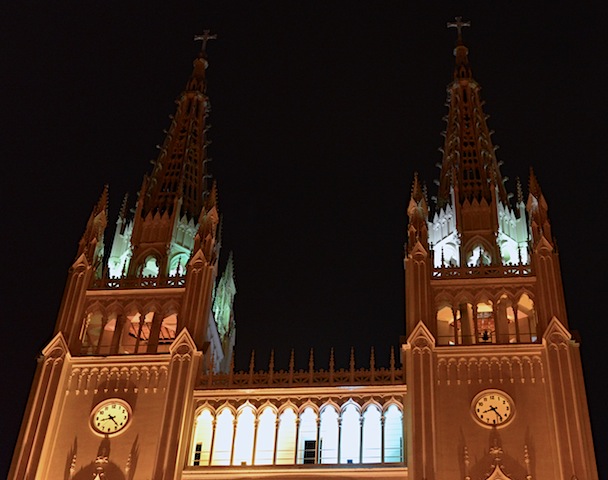 You can visit the cathedral from 9-12 noon and 2-5 p.m. daily.
We left Guayaquil without visiting the many interesting places like Santa Ana Hill and "Las Penas" neighborhood because we had only four days and three nights. Most of our time was spent in Chongon volunteering at the Young Living Academy.
I left with a great impression of the city of friendly people and great food. Have you been to Guayaquil? Despite being known as an unsafe city we didn't feel the threat in the areas and restaurants we visited.