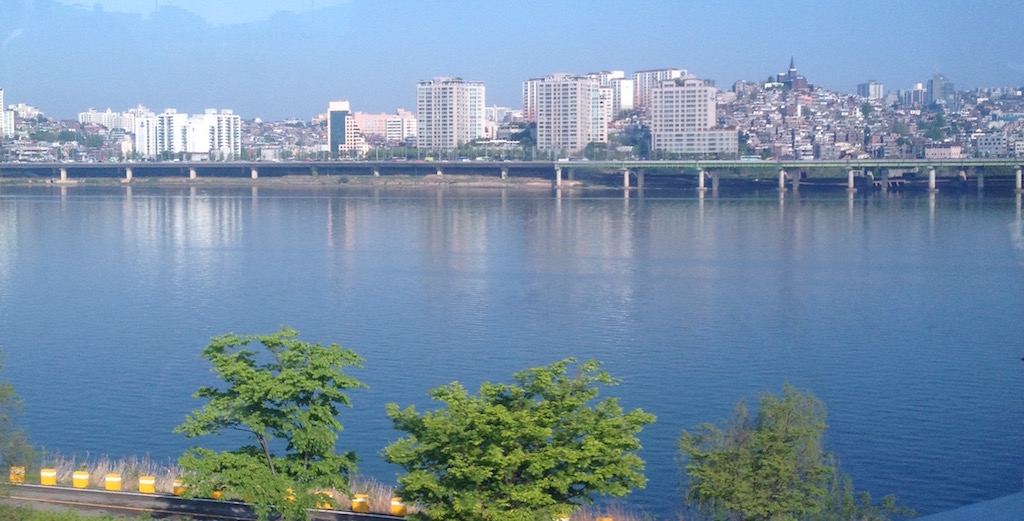 Seoul is crowded but not chaotic like other Asian cities. This city with over 10 million people is a perfect getaway for those looking for culinary adventures, shopping for trendsetting and fashionable clothing and accessories, exploring myriad beauty and makeup products, joining Korean drama tours and experiencing cultural immersion.
Start planning your Seoul trip by using tips provided here:
Flights
I took a direct flight from New York JFK to Incheon Airport (SEL) in Korea. It was a Korean Air flight which I booked through Delta to get Delta Skymiles. Korean Air is a Delta partner and these flights from JFK to SEL are marketed and ticketed by Delta. The round trip ticket was $1,495.
Flights would have been about $400 cheaper if I had been willing to take a connecting flight in Detroit. A direct flight is easier and the long-haul Airbus 380-800 is comfortable even on economy class. I like Korean Air's meals and amenity sets. The over 14 hour flight is quite bearable and I got to watch at least four movies each way.
For flights, try Expedia or book directly with the airline of your choice.
Transportation from the airport
At the arrival hall in Incheon International Airport, you'll find plenty of transportation services to downtown Seoul. There are the airport limousine buses, taxis, Seoul subway and Airport Railroad Express (AREX).
I used the limousine bus No. 6015 to Myeong-dong. It cost 10,000 Won (about US$10) one way from Incheon to Myeong-dong. The ride was around one and a half hours with slight traffic problems during the morning rush hours. The limousine bus made several stops before my stop in Myeong-dong.
Airport buses are available to several parts of Seoul including Gangnam. It is the cheapest way to get from Incheon to downtown Seoul. Taxis are convenient but cost at least 10 times more than limousine buses and remember you need to pay the toll too. And because most taxi drivers do not speak English, you may run into problems.
Read From Incheon Airport to Seoul.
Hotels
I stayed at Won's Ville Myeong-dong for four nights and at a Hanok for three nights.
Won's Ville Myeong-dong is a local-owned budget hotel located about a eight minute walk from Seoul subway line 4 Myeong-dong station. It is about a 5-minute walk from Myeong-dong shopping, street food carts, cafes and restaurants. It took us about 20 minutes to walk to the entrance of Namdaemun (next to Myeong-dong), another great shopping and food district in Seoul.
This basic hotel serves Korean breakfast daily at Cafe Factorea from 7 am to 9 am. The daily buffet breakfast at Won's Ville Myeong-dong deserves a five-star rating. The rooms were basic and small with triple pane windows, which meant we couldn't hear the traffic and street noises outside.
Won's Ville is one of the most affordable places to stay in Seoul. I like the location, breakfast, cleanliness, and courteous staff. The bathroom and room ventilation were two of the disadvantages of staying in Won's Ville. The only time the bathroom and toilet were dry was in the morning just when we woke up. There was no shower stall and the shower curtain was short and every time we took a shower, the entire bathroom and toilet got wet. Even with a pair of bathroom slippers, it was still uncomfortable to have a wet bathroom and toilet.
I would recommend Won's Ville Myeong-dong if you are looking for a clean basic hotel at a great location that is run by efficient staff and management. Find out more at Booking.com.
To read my review on my hanok stay, go to Hanok in Seoul: A Traditional Korean Home.
Suggested Tours
1. Join a full day tour to Nami Island and Petit France
This tour is excellent for Korean drama fanatics. I've never watched an episode of Korean drama. However, I joined an escorted tour conducted in Chinese with a group of Korean drama fans to Nami Island, the site for the ever-popular Winter Sonata drama filmed in 2002. Nami Island is located in Chuncheon about 63 km from Seoul. The tiny island is accessible by ferry - only a 5-minute ride.
The tour continues with a stop at Petit France, another site built for Korean dramas like Secret Garden, Running Man, You Who Came from the Stars and more.
2. Tour of Changdeokgung Palace and Secret Garden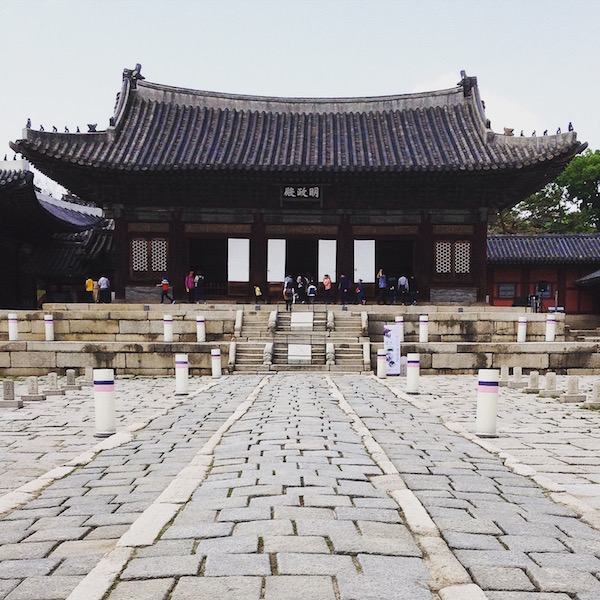 3. Walking tour of Bukchon Hanok Village

4. The Ginseng Museum
5. Myeong-dong Walking Tour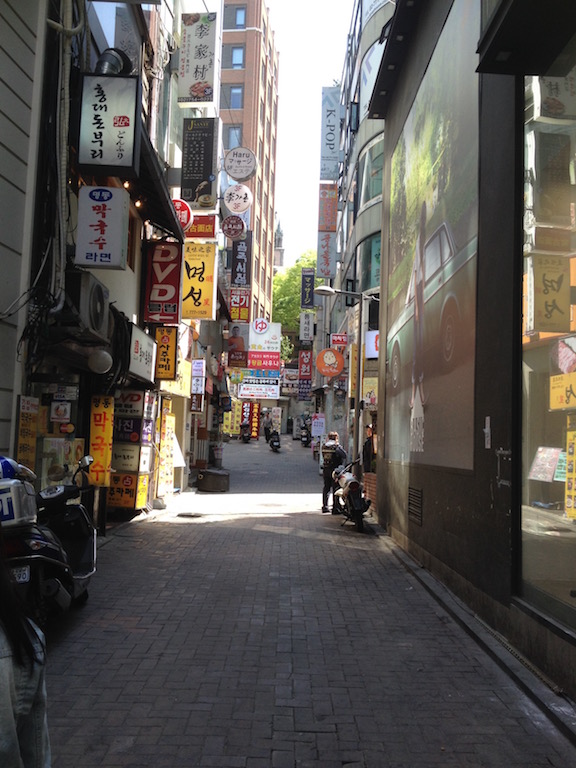 6. Check out unique buildings and people watch in Hongdae District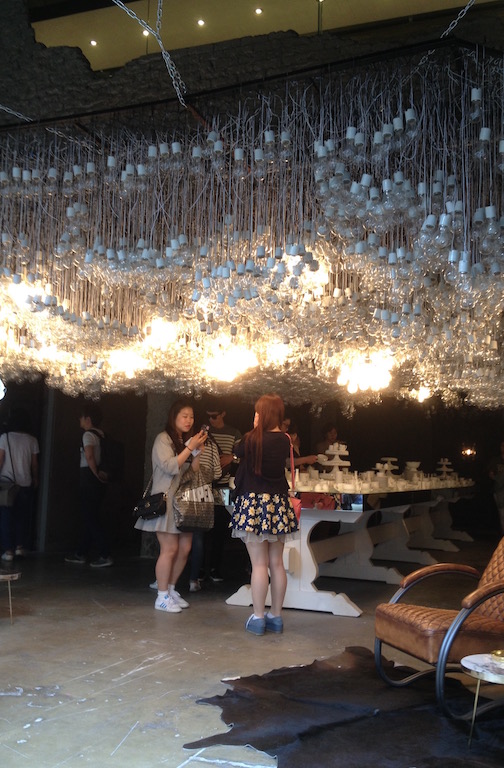 Food
A celebration of flavors. Read 17 Ways to Learn Korean Food Culture in Seoul.
Street Food
For a list of street food please read 15 Tasty Street Food in Seoul Korea.
Shopping
Markets
Read about Nakwon Market here. Shoes, bags and souvenir shopping in Namdaemun.
For a list and in-depth write up on the markets in Seoul, please read my eBook (available in January).
Myeong-dong beauty shops and souvenir shops
Hongdae and Insa-dong
Gangnam
Bukchon Hanok Village
Have you been to Seoul, Korea? Check out my eBook on Traveling to Seoul end of January 2016 where I'll be sharing in detail on places to visit, stay and shop.