Locally known as Ding Ding, Hong Kong trams are the best mean of transportation for sightseeing. The trams travel along the directions of east and west from Kennedy Town to Shau Kei Wan in Hong Kong Island.
Hong Kong trams have been around for over 100 years and most of these old routes are still being used. Founded in 1904 with 26 single-deck tramcars, Hong Kong trams are now the world's largest double-decker tram fleet with 163 tramcars and counting. Out of these, two are antique trams.
Trams travel in the middle of the road with all stop stations clearly marked in green signs. Hong Kong trams are decked out with advertisements of all colors and designs.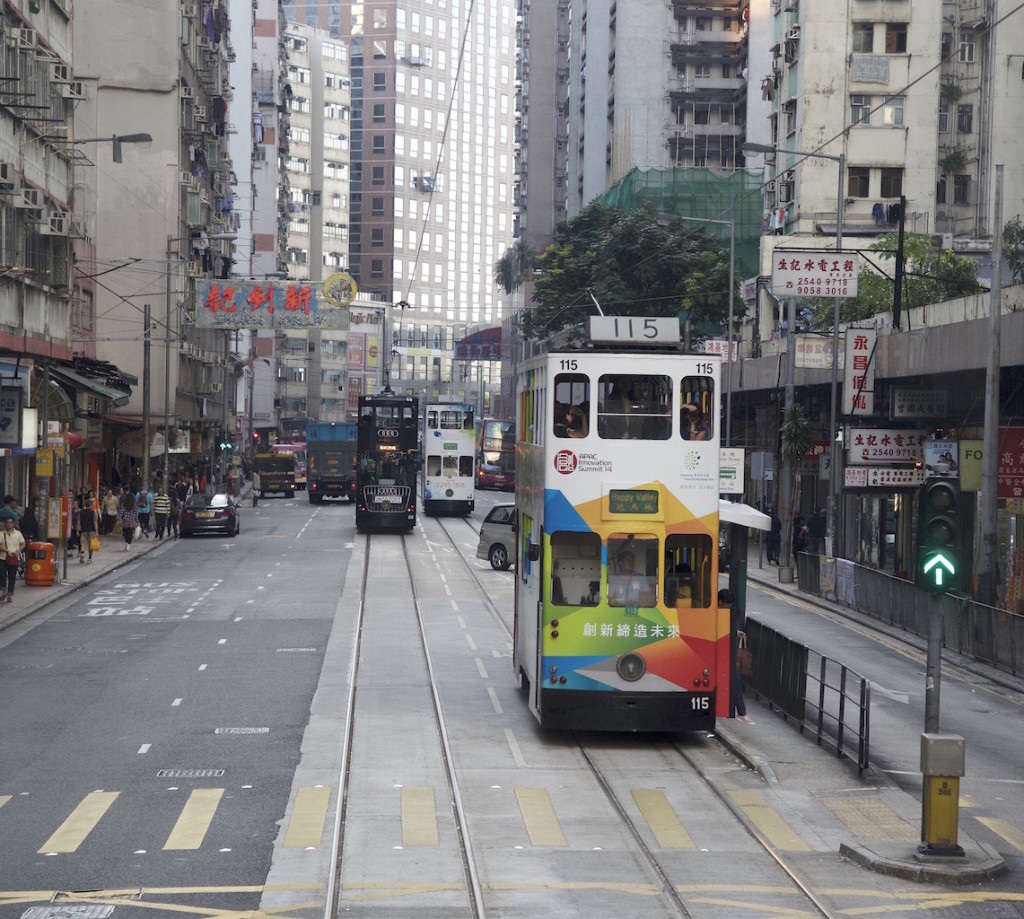 To ride this iconic transportation in Hong Kong you can pay in cash (change are not available), use the octopus card or purchase a 4-day train pass. Enter from the rear of the tram and either move towards the front or to the top deck through the spiral staircase. Don't pay your fare until you exit. Insert the cash to the coin box and exit from the front exit.
It doesn't matter how far you travel, you pay one flat fee per ride.
If you are sightseeing like us, you must get off at the last stop. Pay for your fare again to get to another destination or back to where you started.
Hong Kong trams travel in a slow speed allowing visitors to enjoy the sights, sound and smell of the crowded city.
Fares per adult is HK$2.30 (about US$0.30), HK$1.20 per child and HK$1.10 for senior citizen 65 years and above. A 4-day pass is HK$34.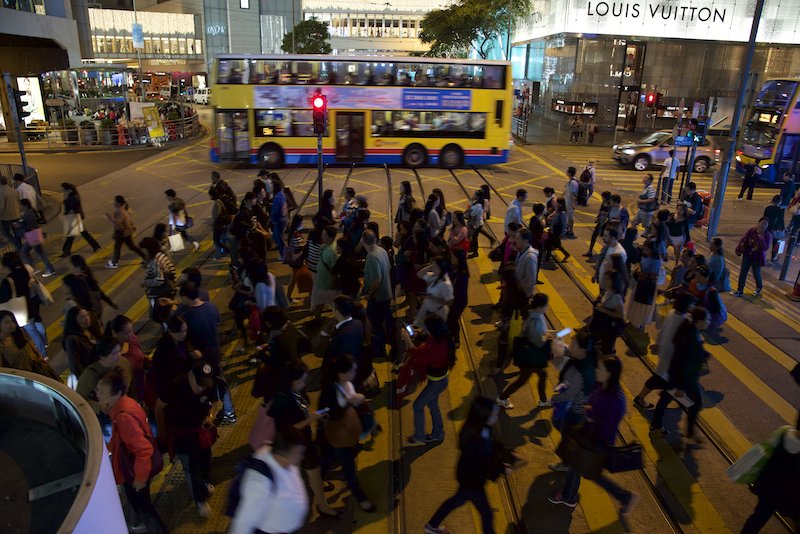 Check out Hong Kong Tramway website for fares and routes.