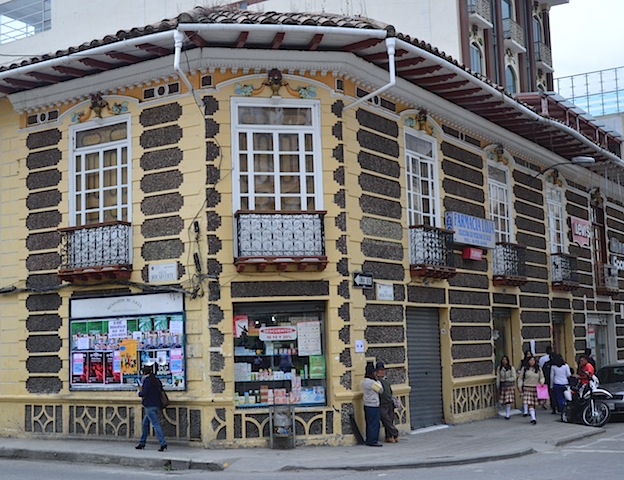 Loja was the first city in Ecuador with electricity. Spanish Captain Alonso de Mercadillo founded this musical capital in 1548. If you like history, historical monuments and buildings, Loja, one of the oldest cities in Ecuador would be a great treat and joy to visit.
The city's old squares, cathedral, churches, museums and buildings are located between the Malacatos and Zamora rivers. Puerta de la Cuidad is the place where the rivers merge. The bridges, trees and benches on Zamora River give this city its unique character.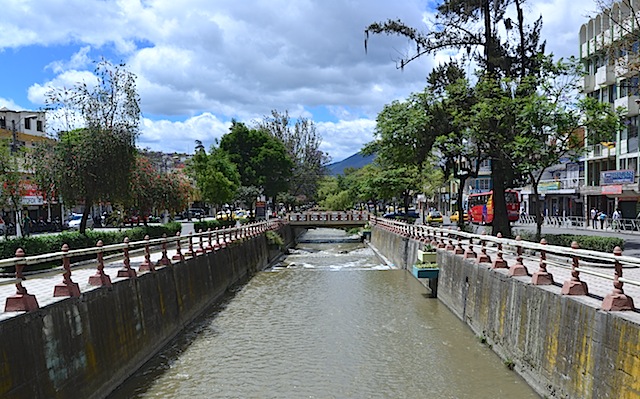 At the center of San Sebastian and Independence Square is a 32-meter high tower with the history of Loja written at the base of the tower. At the square is the San Sebastian church built in honor of the Blessed Virgin Immaculate of Lourdes.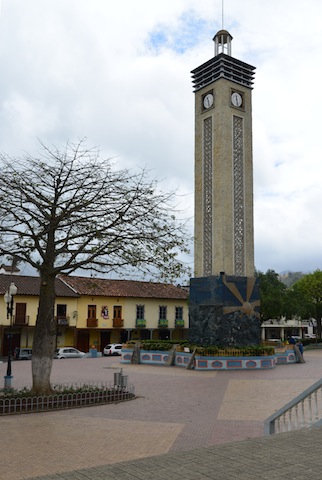 Behind the church is an enclosed market square. Many local vendors were selling green bananas.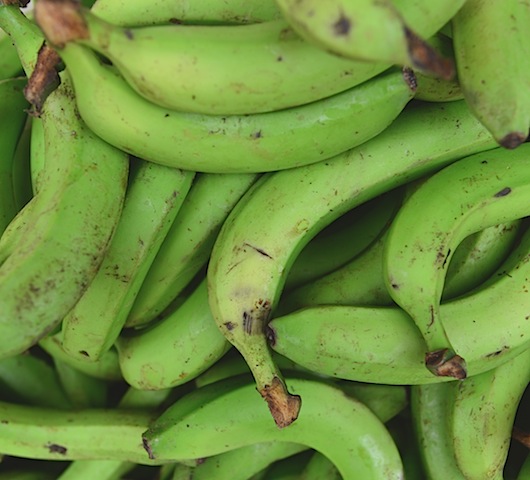 Green bananas (not plantains) are important ingredients for Lojanos' green bananas and pea soup. Outside the market are tiny 'cubicle looking' stores selling rice, pasta and beans by the pound. I was fascinated with these stores because they reminded me of my childhood visits to stores that looked the same.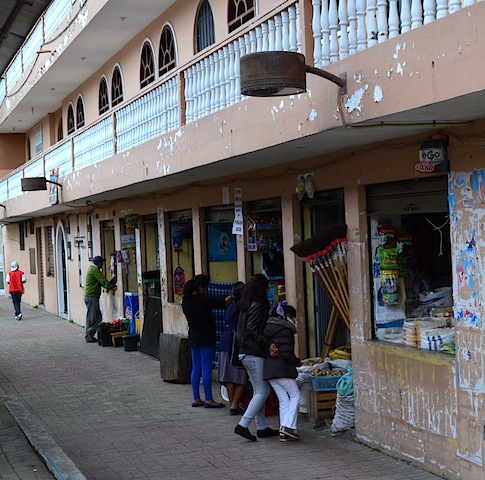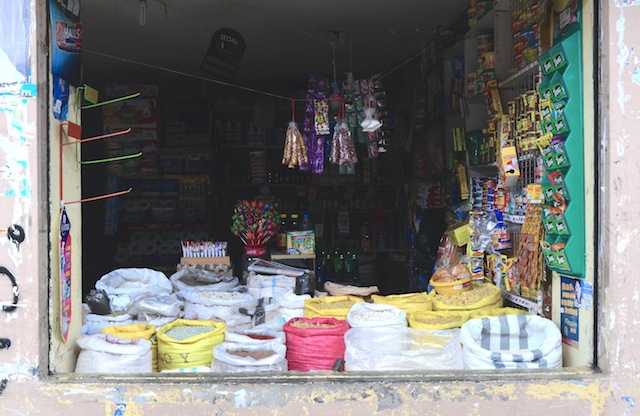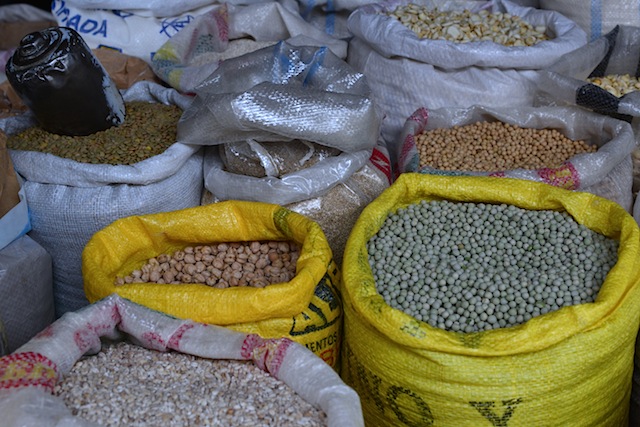 The famous Calle Lourdes is about a five minute walk from Independence Square. This narrow cobblestone street has old adobe houses and some were converted to shops and cafés. The shades of pink, blue, green, orange and gold doors and windows brought out the character of this street.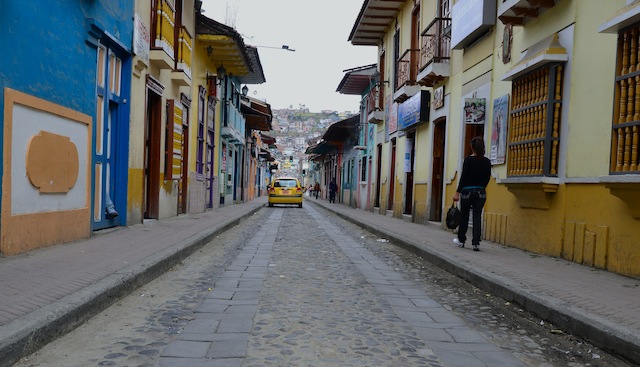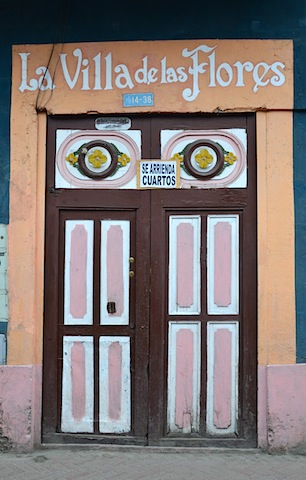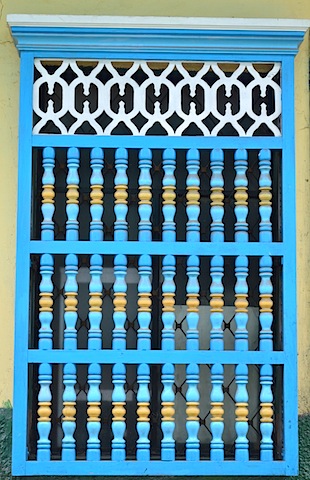 Another place to explore is Plaza Central, the main square of the city. The cathedral, Museo del Banco, government buildings and banks surround the city's main square. Iglesia Cathedral is one of the largest cathedrals in Ecuador. This cathedral has neoclassical and eclectic components. It has a German organ, religious art and a ceiling decorated with metal. Lojanos must be religious people because many were praying in the cathedral even on a Thursday afternoon.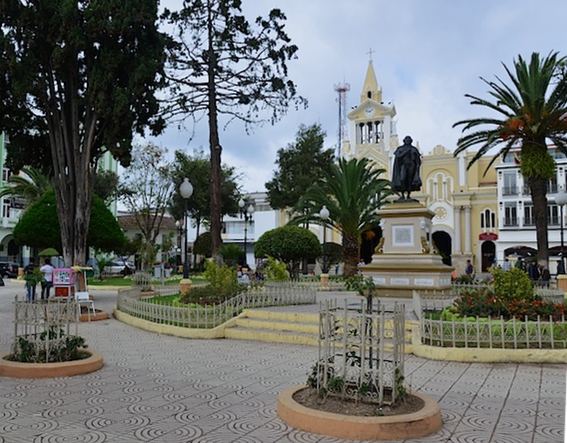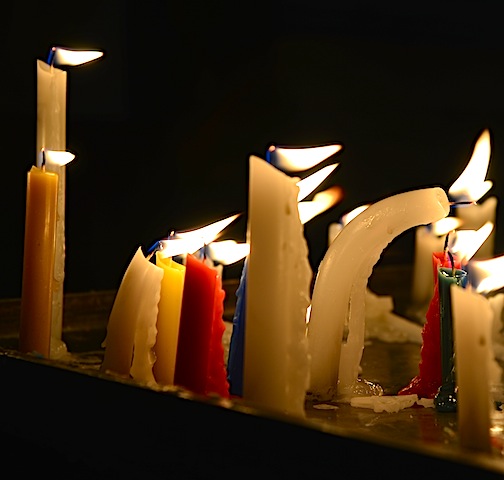 Heavily guarded by two men the Museo de Arte Religioso Madres Concepcionistas is a museum located in he former chapel of the monastery of Concepcionistas. The monastery was founded on March 25, 1597 and converted into a museum on December 8, 2006.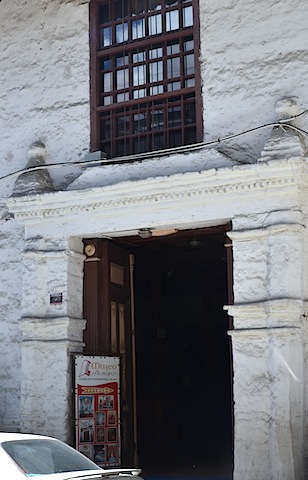 It houses religious paintings, sculptures, carvings and gold jewelry showing the ethnographic and religious influence of the Spaniards in Ecuador since the late 1500s. These paintings and artwork were done anonymously.
Sangurima, Miguel de Santiago, Goribar, Samaniego, Bernardo Rodriguez and many others influenced the iconography found in Loja. The altar had carvings made from cedar and walnut woods coated with gold sheets showing a blend of cultures of the Spaniards and locals. We were not allowed to take pictures of the exhibits. The courtyard and balconies of the building were very well preserved. I was fascinated with the concrete slabs on the balcony.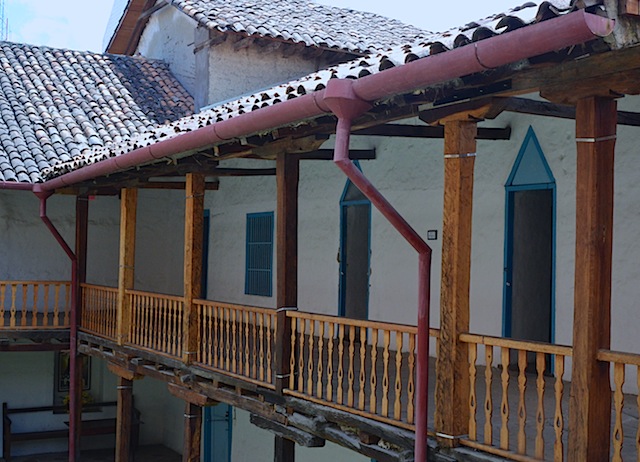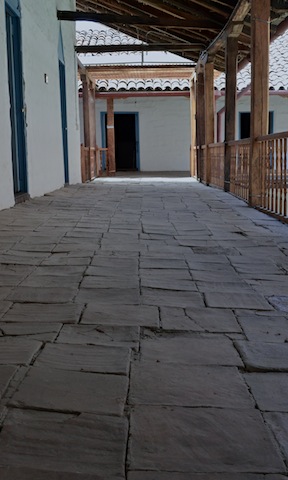 The Musical Capital of Ecuador's Museo de la Musica is located in Bernardo Valdivieso High School, a 150-year-old schoolhouse. The Music Museum has practice rooms with instruments for musicians, music collections, exhibits and photos of famous musicians in Loja. You can stop by and listen to students playing their instruments in separate rooms while sipping coffee in the museum's cafe.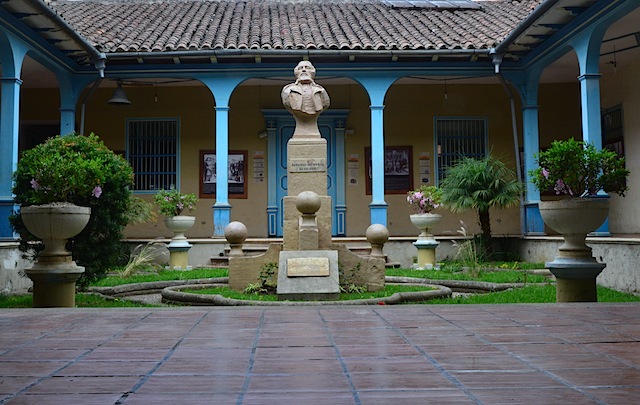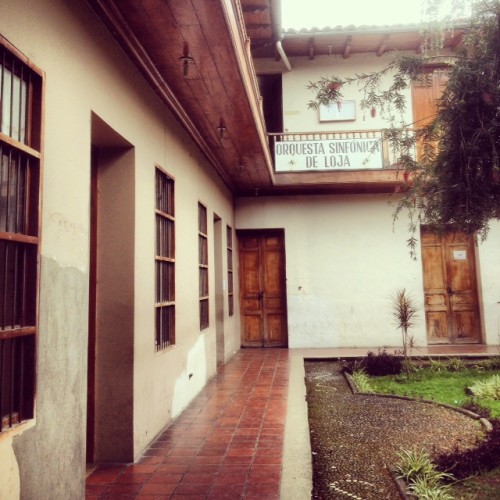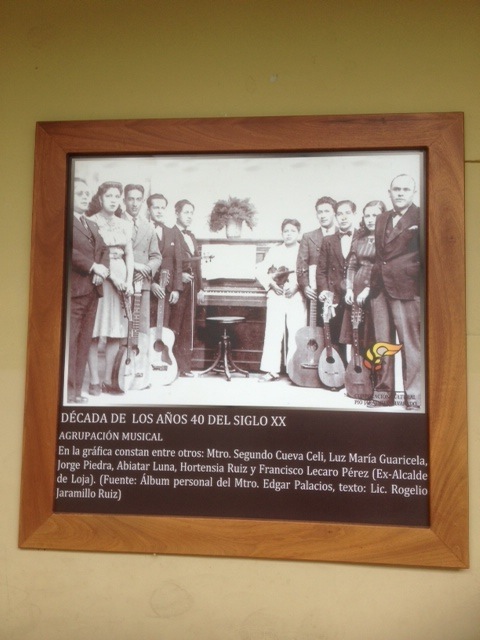 From the outside, The Grand Victoria boutique hotel looked small. This hotel is located near the Parque Central and is one of the few places in that area that has coffee and good WiFi. It was a quiet place for us to relax and get connected with our clients.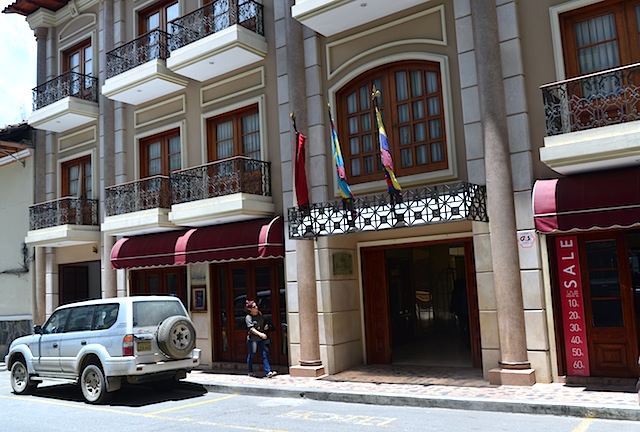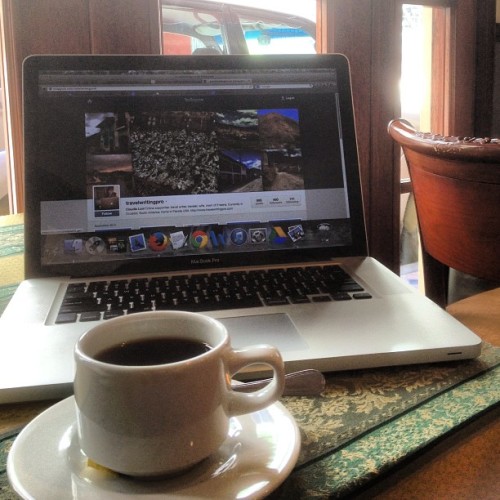 Loja was bigger than I expected and finding a parking spot was difficult. An older lady was going from door to door in one of the busy streets carrying a basket with a rooster inside and a live chicken in her arm. I asked how much was the chicken. She said $15...looking disappointed when I said "no I can't buy it". Clearly I was not her ideal client. She walked away to the next block of stores looking for her ideal client. I took a photo of her from a distance...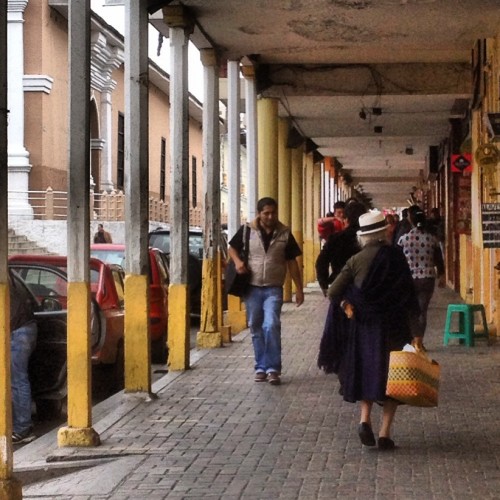 Have you been to Loja? Please share your experiences.