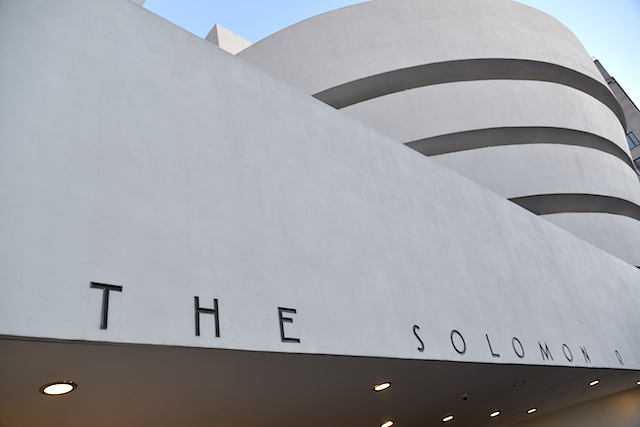 The Guggenheim Museum's main exhibition during our visit was the Italian Futurism Exhibition. It showed the development of Futurism in Italy from 1909 till the end of World War II. Over 360 paintings, sculptures, notes, music, advertisements, fashion, film, photography and poetry were displayed.
I was not there for the art. I was there for the building – to see the outside and the inside of an inverted ziggurat. A ziggurat is a stepped or winding pyramidal temple of Babylonian origin. (Source: Guggenheim Museum)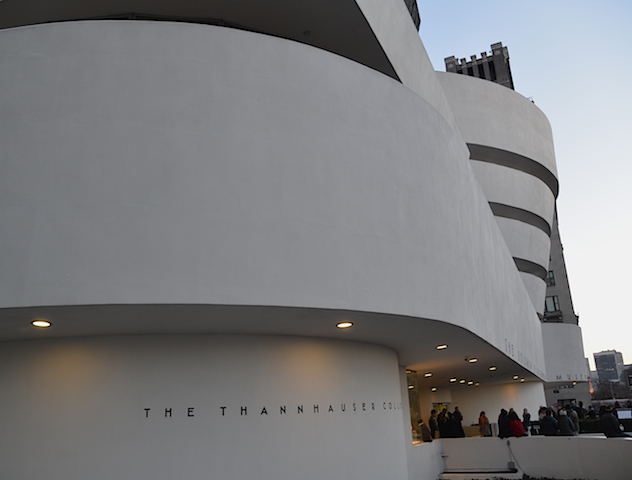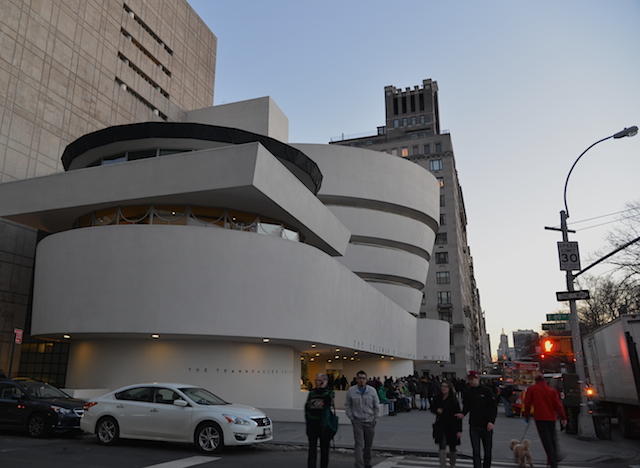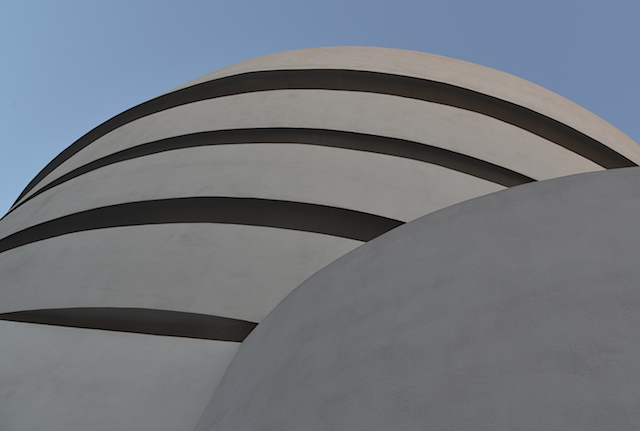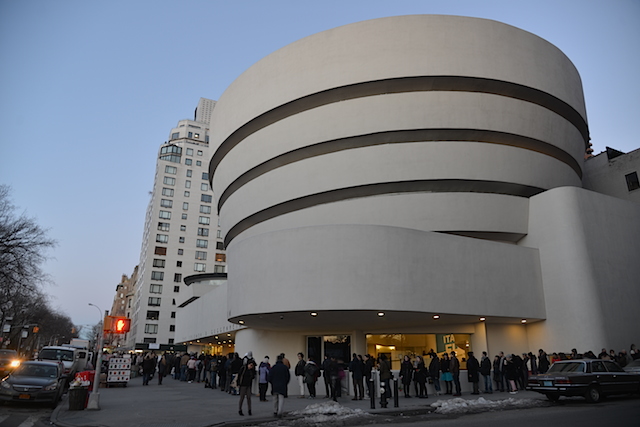 Solomon R. Guggenheim Museum is a spiral ramp with a series of interconnected rooms. We started at the center – with an open rotunda and we could see the domed skylight and the different levels of the ramp. It is like standing in a huge shopping mall with different levels where you can see people walking in the different levels. The only difference is Guggenheim Museum is circular.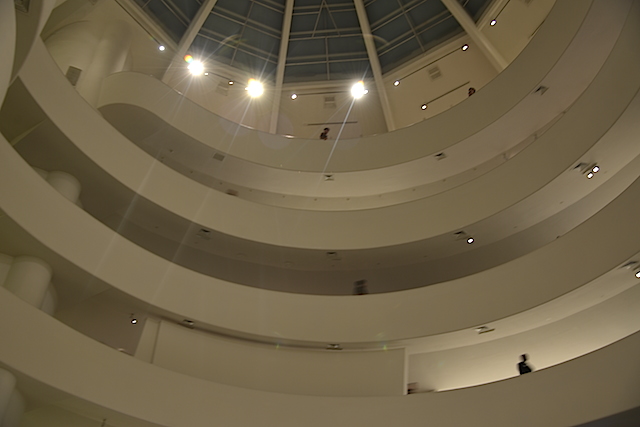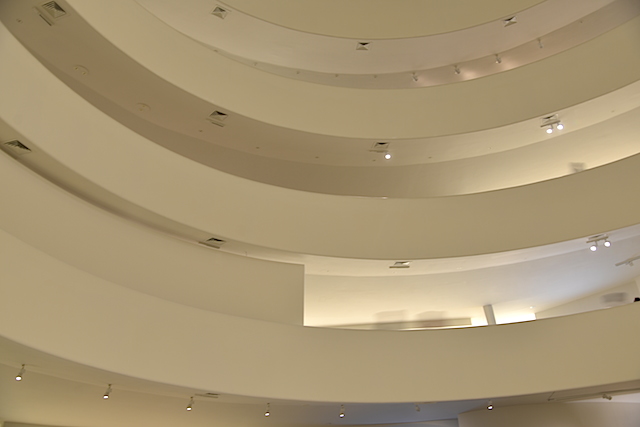 It is as if you are walking on a slope to the upper floors. The spiral ramps provide a continuous space from one floor to the other. Many times I felt out of balance. The art pieces were presented throughout the ramps and big paintings can be seen from floors below.
The mastermind behind Guggenheim Museum was architect Frank Lloyd Wright.  Historian William Cronon said:
I don't think it's unfair to say that there is no American architect who has ever lived who has done as much to touch the world, who has done as much to realize his vision of what a perfect architecture might be than Frank Lloyd Wright.
He is known as the modernist architect and you can see many of his drawings, models and plans in the Museum of Modern Art in New York City.
Location: Solomon R. Guggenheim Museum 1071 5th Avenue (at 89th Street)
The museum is closed on Thursdays. Saturdays from 5:45-7:45 pm is pay as you wish night. Suggested donation is $10 per person. I saw someone paying 50 cents, most paid $1. Other days open from 10 am – 5:45 pm at $22 per adult.