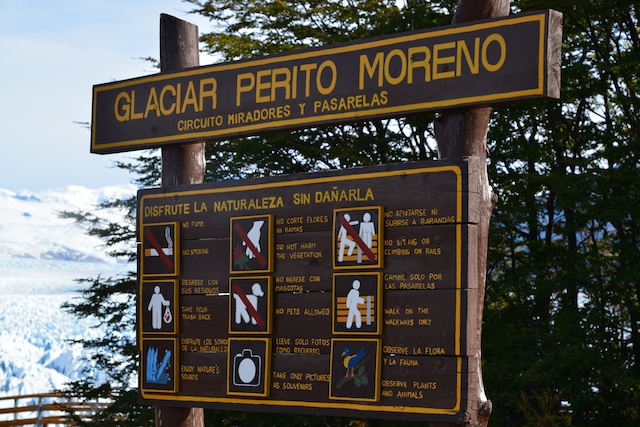 How To Get To Perito Moreno Glacier in Argentina
We left Puerto Natales, Chile, in a 12-seater bus at 7 am for a 12-hour full day tour to Perito Merino in Argentina.  The road trip took us along unpaved roads and on winding roads with views of the snow-capped mountains of Torres del Paine National Park and Cerro Castillo. The journey included passing by rivers and the barren-looking pampas of Southern Patagonia. There weren't any towns along the way.
It took us about two hours to reach Paso Río Don Guillermo, the border between Chile and Argentina. In the small town we were required to step out of the bus and show our passports and reciprocity papers. By 11 am we arrived in El Calafate, the city closest to Perito Moreno, just in time for a quick coffee and bathroom stop.
El Calafate, Argentina
El Calafate is located in the province of Santa Cruz in Southern Patagonia, Argentina. It's an important stopover point for tourists visiting Perito Moreno and for those looking for adventures in Southern Patagonia.  With a wide variety of accommodation, shopping and hundreds of restaurants across the city, including Asado (Argentinian barbecue), El Calafate is a great stopover town if you are looking to explore Perito Moreno or planning on traveling further down to Puerto Natales, Chile.
All tours from Puerto Natales will need to pick up a local guide in El Calafate before proceeding to Perito Moreno.
It took another hour before arriving at the southern tip of Parque Nacional Los Glaciares where Perito Moreno Glacier is located. The park entrance fee is 130 pesos per adult. Children 15 years old and under are free.
The boat ride on Lake Argentina
We had a choice of adding on a 45-minute boat trip to the edge of Perito Moreno or heading straight to the viewing platforms to see the glacier. I would recommend a boat ride to view the sides of the Perito Moreno Glacier. It also offered us a chance to listen to the cracking sounds and to get close views of the massive glacier.
The boat ride cost 90 pesos per person.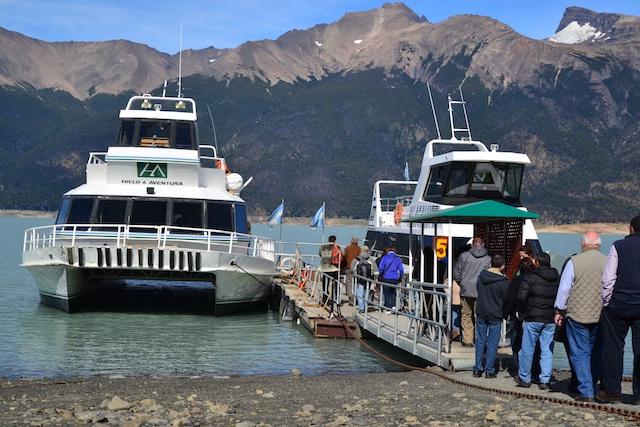 While on the boat we heard cracking sounds. It became louder as we got closer to the glacier. "Perito Moreno loses 2 m and gains 2 m per day," said the tour guide. She continued, "the cracking is from within."
When we visited Perito Moreno glacier, we had a chance hear the cracking and see the tail end of a huge chunk of ice breaking off, but it was nothing like what happened on March 10, 2016.
The Walkways in front of Perito Moreno
Our second viewing of the glacier took place at several look-out points at various different viewing levels on the walkways. These walkways are a series of paths made from grated-steel with wooden railings.
Although the full day trip to Perito Moreno Glacier, Argentina from Puerto Natales Patagonia, Chile was 12-hour long, about two hours were for the actual glacier viewing. Perito Moreno Glacier is the world's most accessible glacier. It is three miles wide and is on average around 200 feet above the water.
Travel tips for a road trip from Puerto Natales to Perito Moreno, Argentina
If you are an American, to enter Argentina you need to pay a reciprocity fee in advance, which costs US$160 per person. The tour company will need a printed receipt of the reciprocity fee before making a reservation for your tour.
The reciprocity fee must be paid online prior to reservation and traveling. Here is the website.
Bring your own lunch and water if you are going for a day tour to Perito Moreno. You won't have the time to purchase or eat lunch at a restaurant if you want to spend time watching the glacier.
Have Argentinian pesos in hand when traveling to El Calafate and Perito Moreno. The national park does not take credit cards.
Don't bring any fruits, nuts or produce from Argentina to Chile. They do check your bags.
The fun
There was not a vehicle on the road when we traveled from Perito Moreno to Puerto Natales. We saw flamingoes frolicking in the lake while my son took a break to stretch out and enjoyed Argentina's Southern Patagonia.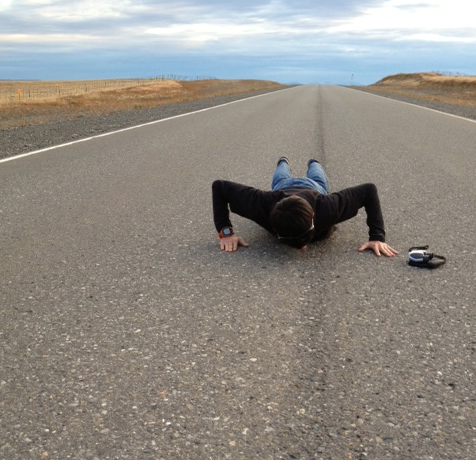 Handicap accessible
Perito Moreno has an elevator.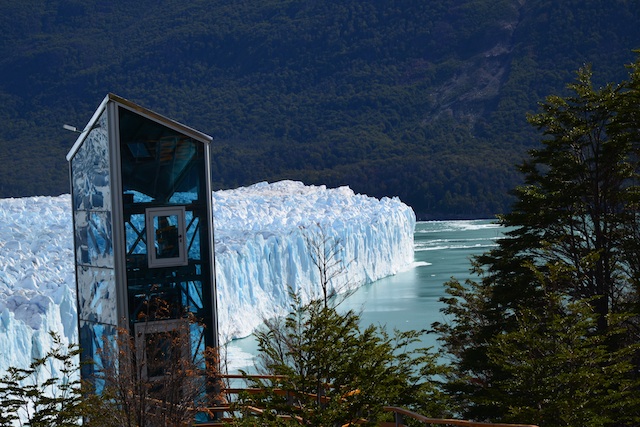 The Perito Moreno Glacier is part of the Los Glaciares National Park. It is located in the southwest of Santa Cruz province with an average temperature of 46 F, summer at 56 F and winter at 33 F.
Note: This is an updated article. The original article was written on April 1, 2013.
Have you been to Perito Moreno Glacier? How did you get there? Please share.