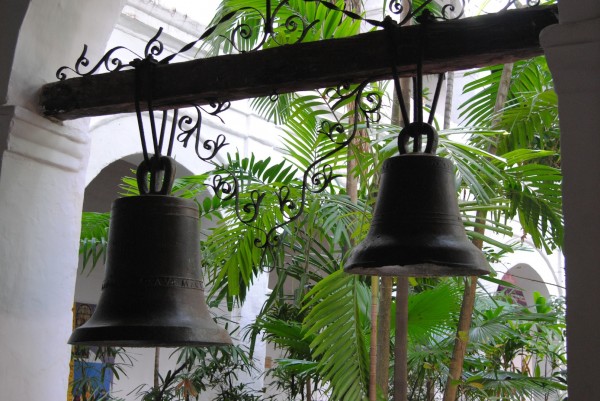 Entering into the courtyard of Convento and Iglesia de San Pedro Claver Cartagena is like stepping into another climate zone in Old Town Cartagena. Serene atmosphere and greeneries of overgrown trees, various plants and flowers right in the courtyard between the hacienda and cathedral distinctively set the place apart from the heat and sun scorched buildings and cobbled streets.
Pedro Claver was born in Spain and came to Cartagena Colombia at the peak of slave trades. Then a young man without much experience in the priesthood profession, he was overwhelmed by the sufferings and the cruelty that he witnessed. He devoted his life-serving slaves from Africa who lived and were being mistreated in Cartagena.
Known as the "Slave of the Slaves", San Pedro grew medicinal plants in the church courtyard to treat the slaves when they were sick. He was connected to over 300,000 slaves and were able to convert them to Catholicism. He must have been a man who practiced what he preached.
As you enter the building through a green gate, on your left is the three-storied hacienda where Haitian painting are hung on walls and display of African artifacts, painting and sculptures in several small rooms. In a corner of the second floor is a simple small room where San Pedro lived and died.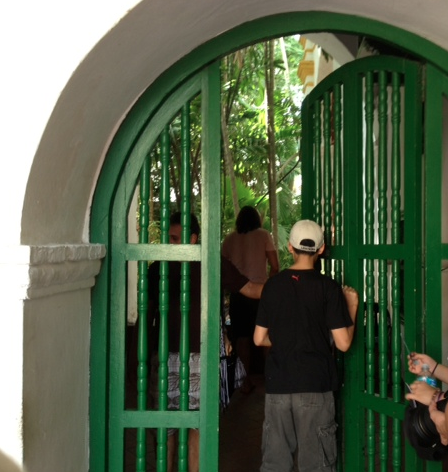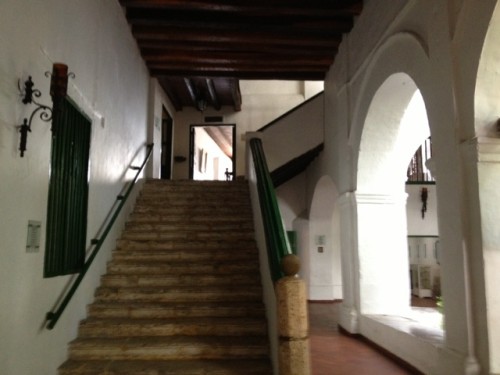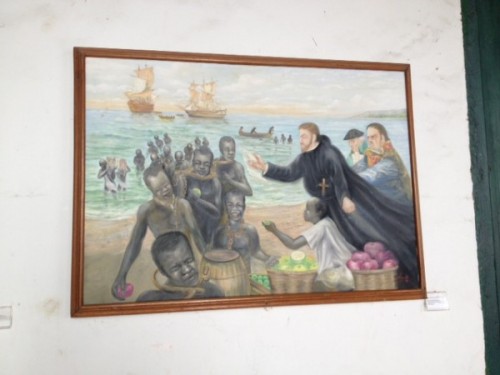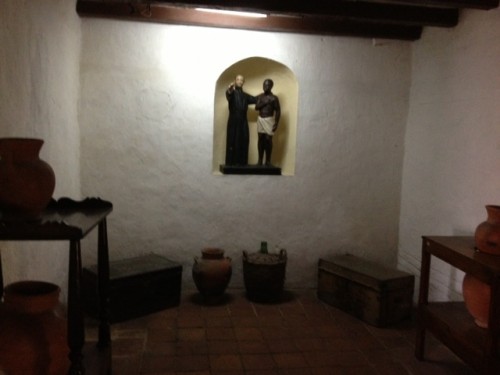 On the right is the cathedral, a somber place, non-polished, musky, chipped walls and in quite poor condition. As you look up to the high ceiling, a great stained glass appears before you, majestic and well preserved piece of art comparable to the stained glass of Notre Dame Paris.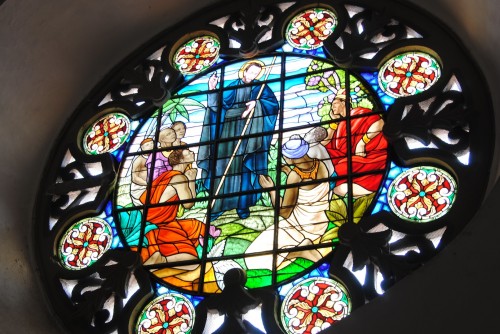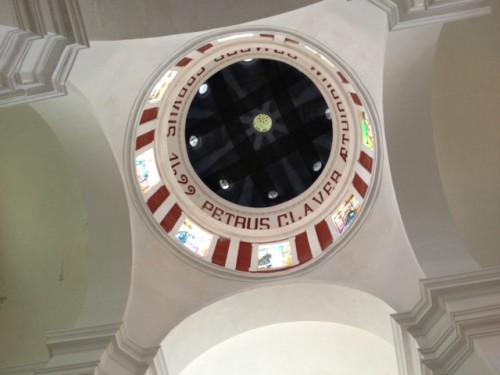 Going through narrow spiral stairs gave me a sense of adventure, like going through a maze to a treat and unique discovery. Indeed on top is a pipe organ and a closer look at the stained glass.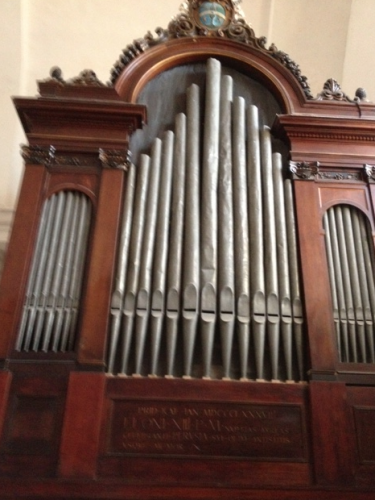 The huge altar right in the center of the cathedral holds the remains of San Pedro. For $5 per person the whole place took less than an hour of our time. The Church and Convent of San Pedro Claver is a reminder of compassion and sacrifice showing a man who went through an unconventional route of helping his fellow man. It may not have been convenient or popular to serve the slaves at that time but he did it anyway, baptizing slaves and teaching them the love and hope that is found in God the Maker.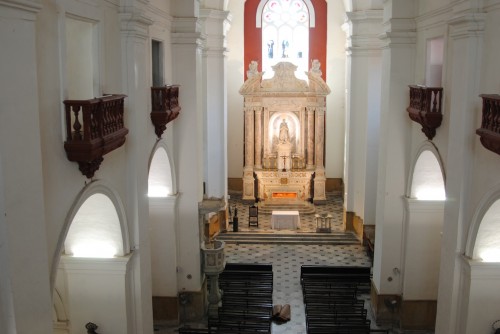 In the courtyard sits the old well…

Leaving the church, we wondered why did a young man like Pedro Claver leave the comfort of his well respected rich farming family in a village of Catalan Spain to an unknown land?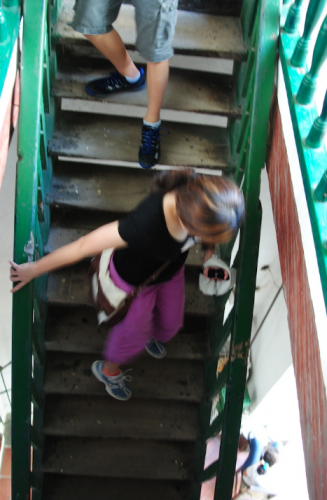 He must have been stirred by the events of the world at that time. What are you stirred to do in our world today? I'm reminded of Benjamin Franklin's words as I conclude this post and here it is:
A man wrapped up in himself makes a very small bundle
If you are here for the first time and would like to be included to receive our bi-weekly newsletter, please go to this page and leave your first name and email. As a bonus, you will also receive our 7 day series on How to have money and time to travel (and health) to any destination of your dreams.