Bamboo scaffolding is an uncommon sight for many. They are never seen outside of Asia. Commonly used in China, Hong Kong and parts of India. While walking through the old neighborhood in Xuhui District of Shanghai we saw many buildings under renovation with bamboo scaffolding.
Years ago bamboo scaffolding was used throughout China for renovations of old buildings, statues, new apartments and office buildings. Today it can only be used in buildings below six stories because of safety reasons. Bamboo scaffolding is a dying trade and skillful workers are slowly dwindling.
Here are two women in hard hats transporting bamboo across a busy intersection with only a wheel barrow: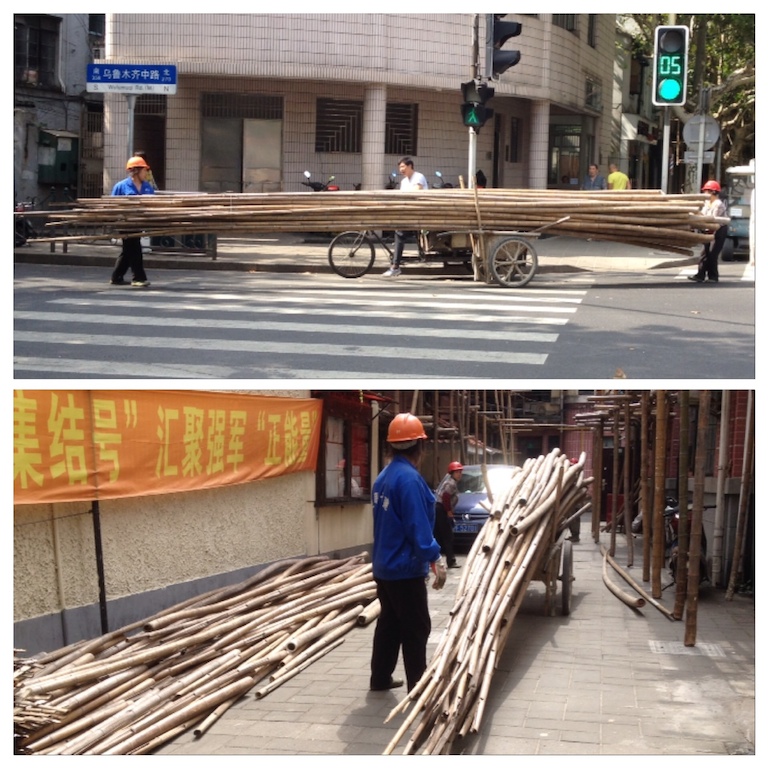 Lots of renovation was going on at the old neighborhood of Xuhui District. Bamboo scaffolding was everywhere.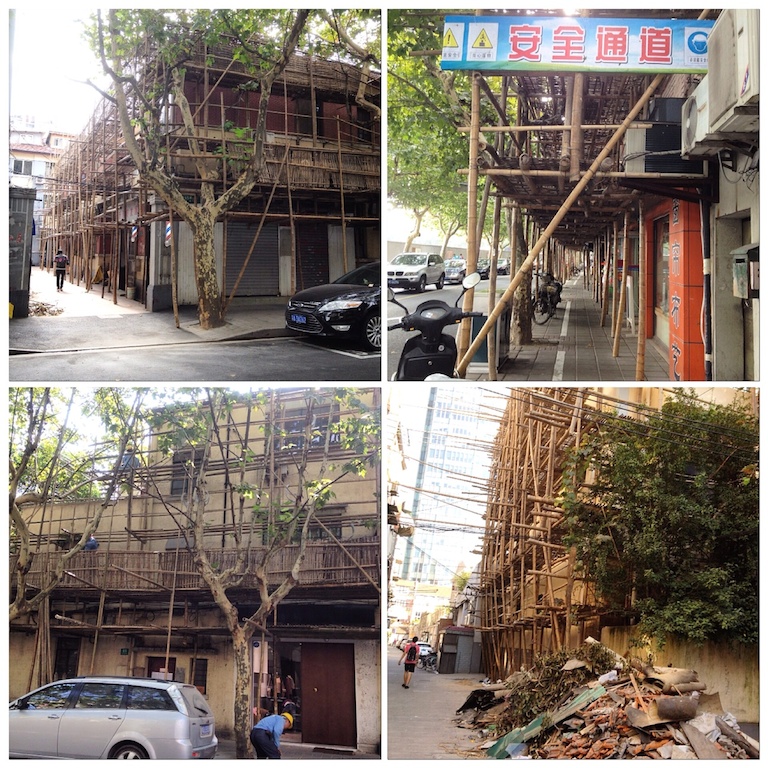 These structures heightened my interest and I went online and found an article written by Hong Kong Baptist University Journalism Class on Bamboo Scaffolding in Hong Kong. The article gives a brief description of the types of bamboo suitable for bamboo scaffolding and history of the industry.
It is interesting to learn that bamboo scaffolding can be traced to the building of the Great Wall. Only two places in China have the highest quality bamboo for scaffolding, they are from Guangdong and Guangxi provinces.
I looked around and found all the buildings with bamboo scaffolding in Shanghai are in fact below six stories high.