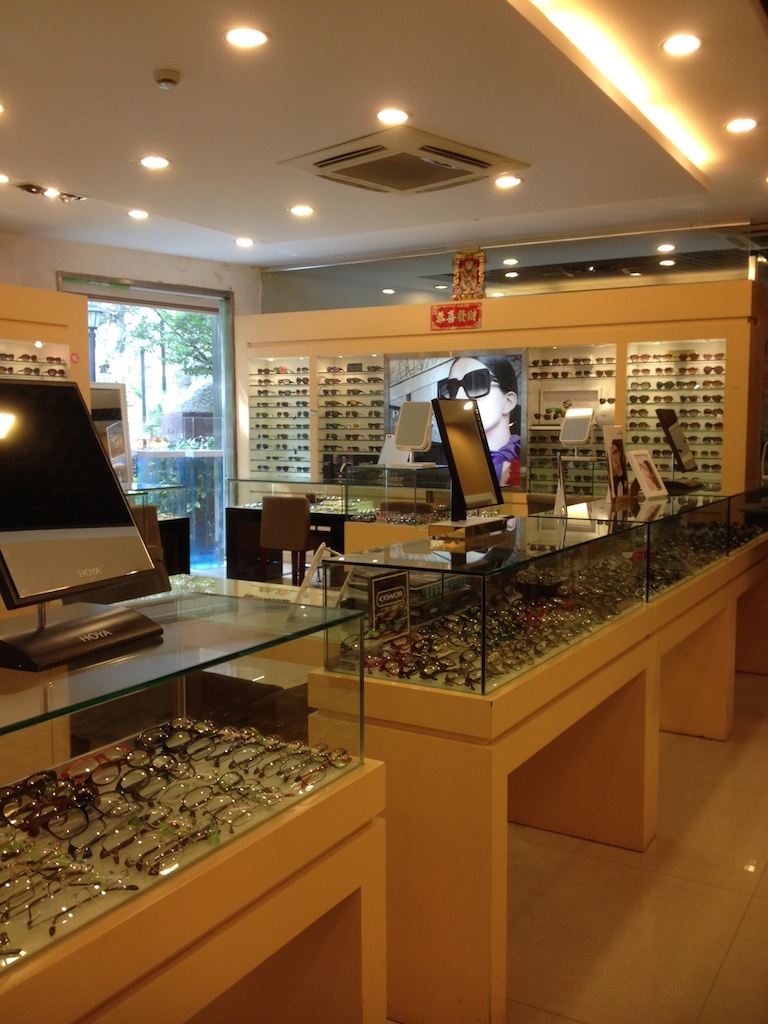 Prior to traveling internationally, I had two pairs of eyeglasses. Two weeks before our trip to Iceland, I tripped and fell and broke my good pair of glasses in Astoria New York. That left me with just one pair of glasses. Unfortunately in Reykjavik Iceland my one and only pair of eyeglasses were beginning to look weird. By the time I arrived in St. Petersburg Russia I was traveling with a broken frame.
Upon arrival in Shanghai 13 days ago, the first thing I did was order a new prescription glasses and transferred the old glasses to a temporary frame. I was told it takes about 15 days to get the new pair because of Golden Week Holidays.
It is easy to get a pair of prescription glasses in Shanghai. You don't need an appointment or a doctor's prescription. I went to Best Optical on Nanjing West Road without an appointment. Getting a pair of prescribed eyeglasses in Shanghai is slightly different from the US. Eye testing was not done by an ophthalmologist. The lady who helped me through the sale process did the eye exam. She did an incredible job because I can see clearly now!
She even offered me a cup of coffee.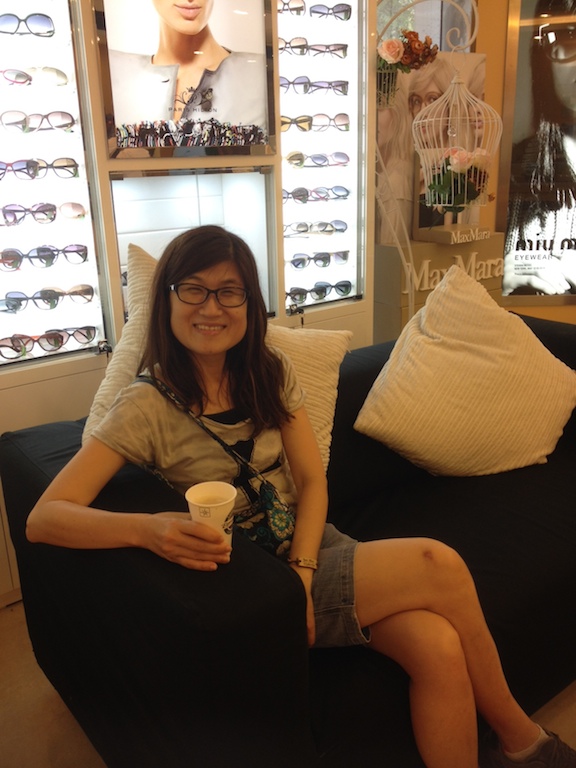 My bi-focal eyeglasses cost 3495 Yuan (about $575) which is similar to those I had when I was in Malaysia. The price would have been more if I chose a Gucci, Coach, MuiMui or some other name brand frames. For now I am happy with a Made in Japan frame.