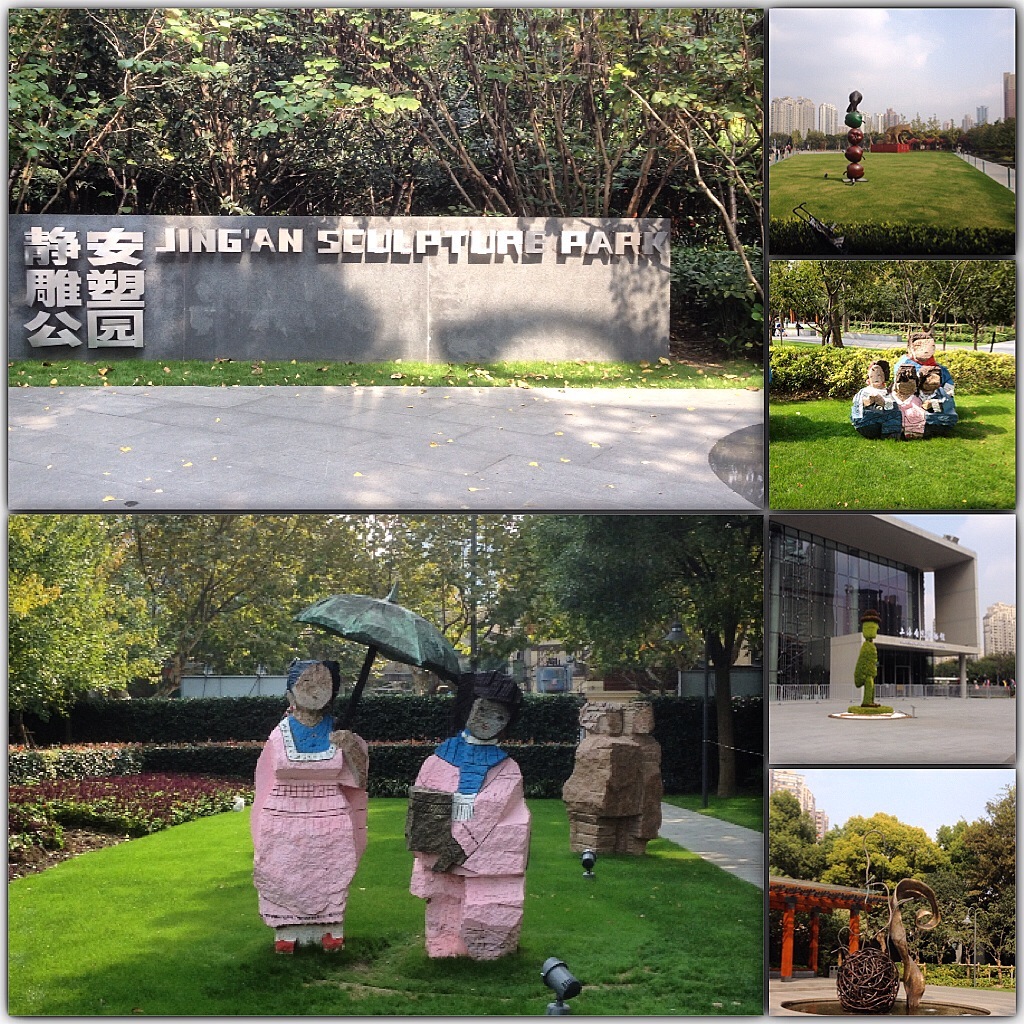 Regardless of weather conditions, residents around the Jing'an Sculpture Park dutifully dance, walk and exercise in the park. I can see these 'tiny' figures every morning from the windows on the 28th Floor of the apartment we stayed in for six weeks. The groups vanish in mid-afternoon on the running tracks and reappear in the evening.
Local residents come with young children and the elderly to play and rest in the park. Most mornings you will see this lady with her bag of goodies feeding all the well-fed stray cats. These stray cats came running to her when she placed food on the ground.
Jing'an Sculpture Park has over 300 trees including cherry trees, camphor, beech, hackberry and gingko. The park comes equipped with jogging paths, benches, a teahouse, the soon to be opened Shanghai Natural History Museum and a variety of sculptures.
The sculpture theme for 2014 is City Paradise. Following the success of the 2010 City Pride and 2012 City Fantasy, the Jing'an Sculpture Project said 2014's theme is about animals.  You can find sculptures from 15 artists from 11 countries including China, South Korea, Chile, France, Portugal, Belgium, Bulgaria, Spain, Italy, Lebanon, United Kingdom and the Netherlands.
This bronze "Until We Will Meet Again" sculpture is by a young Chinese artist Yan Shilin.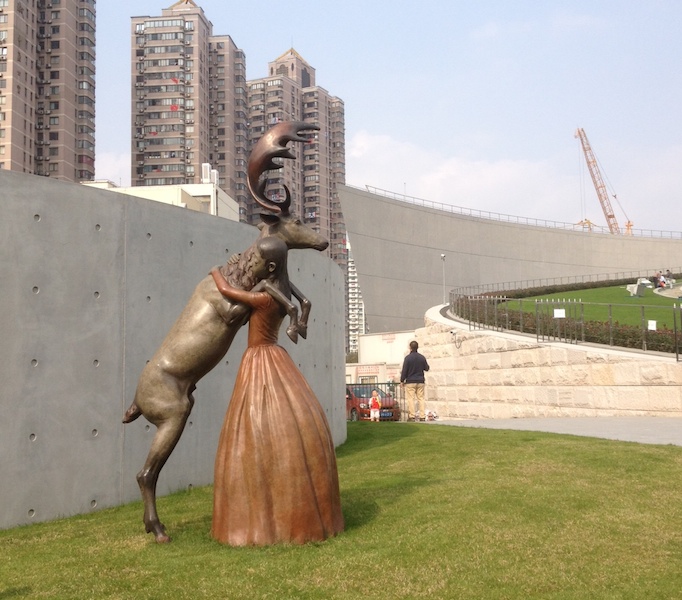 Here are some of the interesting sculptures found around the park. The most interesting sculpture is the huge fox in front of the Shanghai Natural History Museum.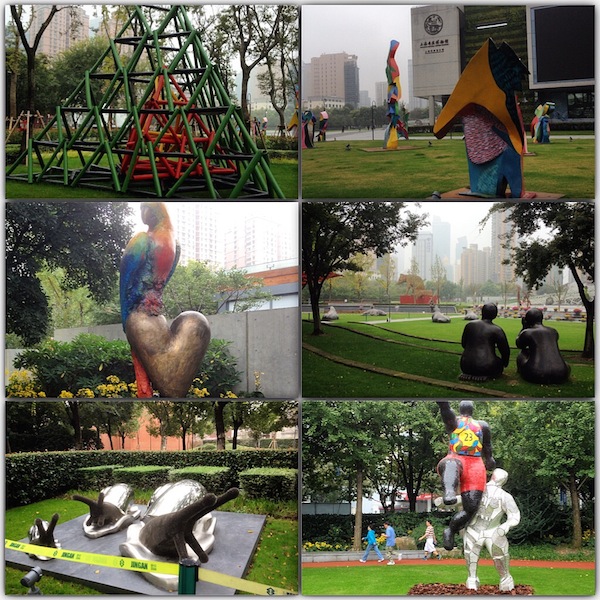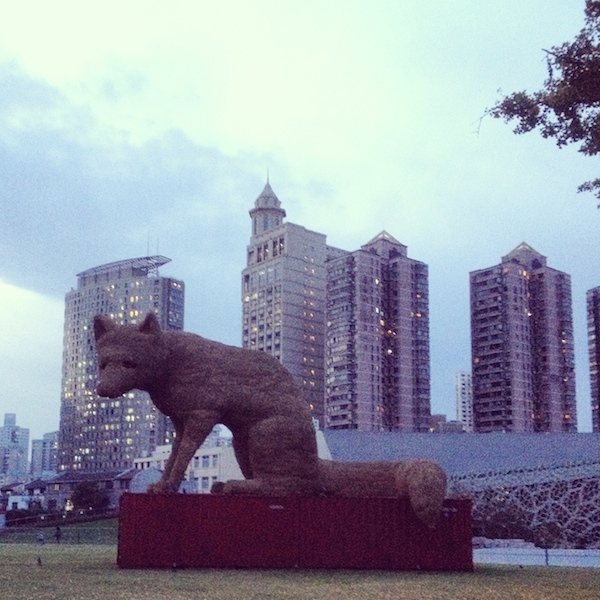 Jing'an Sculpture Park is located on Beijing Road West and Chengdu Road North. It is free to visit.