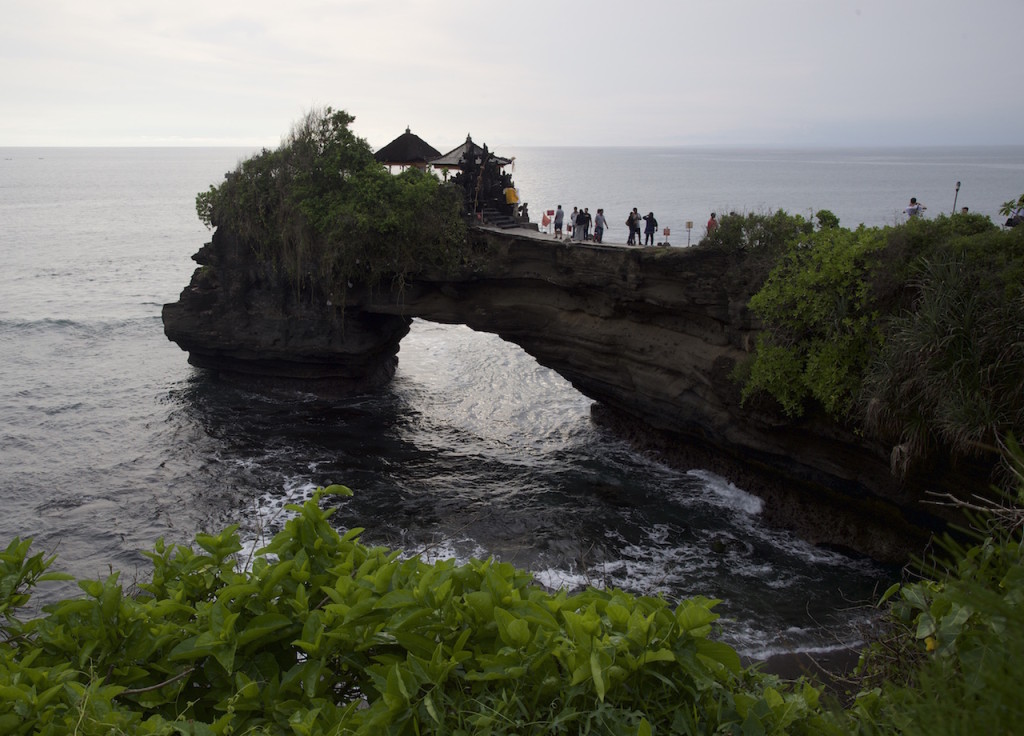 One touristy thing to do in Bali is visiting Tanah Lot during sunset. Tanah Lot is where the pura (temple) is located on top of the rock. And during low tide, devout Hindus or anyone interested can walk to the base of the rock and pay a few Rupiah for blessings.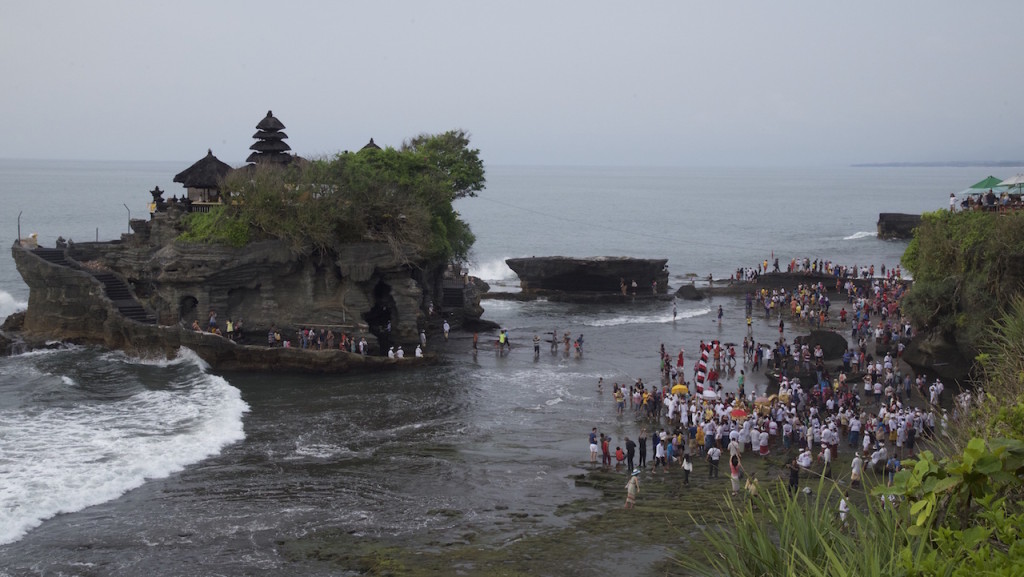 Tanah Lot is located in the west coast of Bali. On the evening of our visit, the parking lot was filled with buses and cars at 4:30 pm. Tanah Lot is always crowded in the evening according to Como, our local driver and guide.It takes about 15 minutes to walk from the car park through a path filled with souvenir sellers to the temple. Beware of selfie sticks sticking out while you walk by the edge of the rock.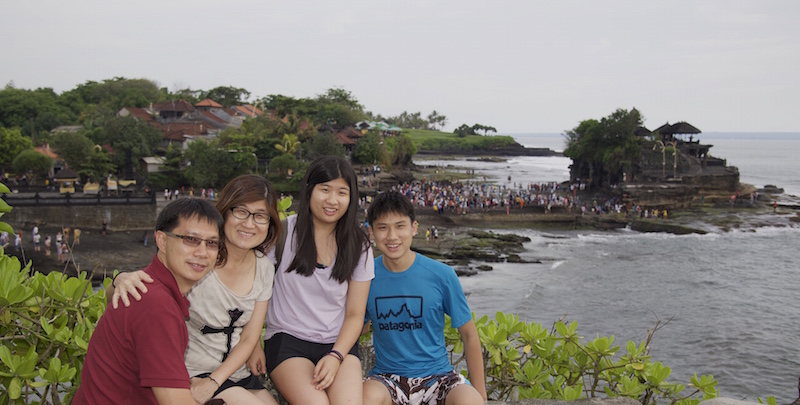 The most important thing to do is to walk towards the restaurants located close to Pan Pacific Nirwana Golf and Spa Resort to secure seats at one of the restaurants. You must purchase food and drinks at the restaurants. You will get unobstructed views there.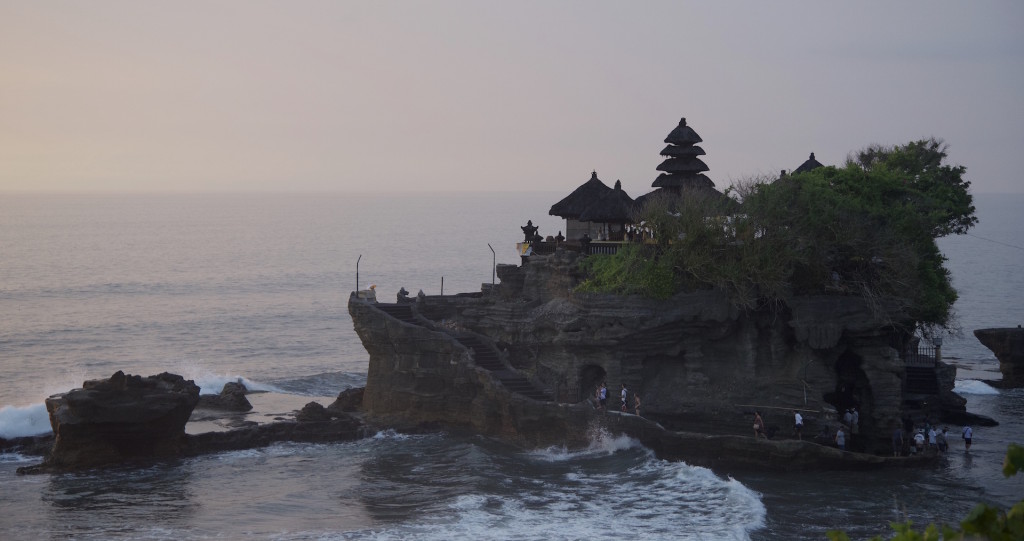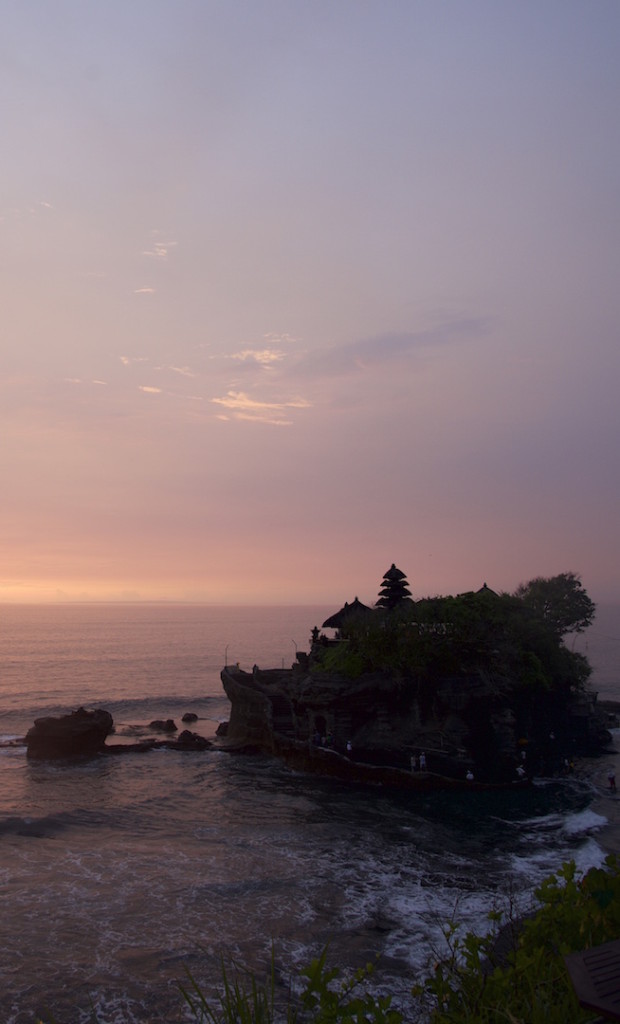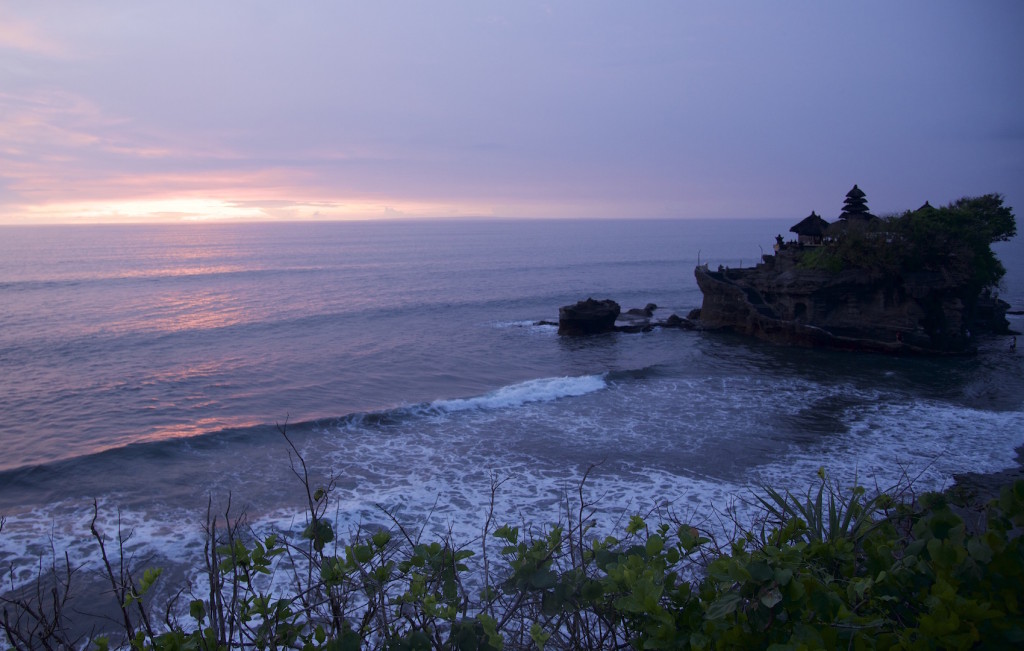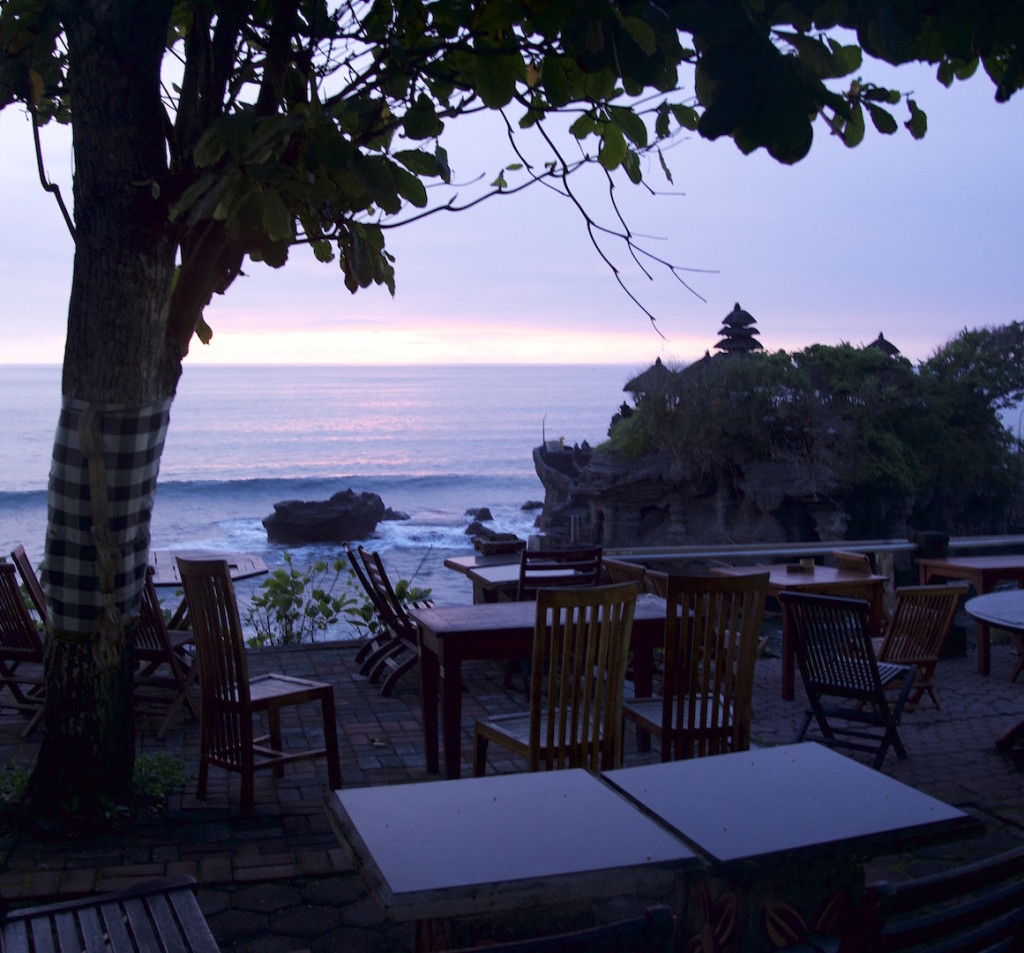 Order your food and drinks, wait for the sun to set slowly while you sip fresh coconut drinks or gulp your favorite local or imported beer. Most of these restaurants serve appetizers and simple Balinese dishes like nasi campur and nasi goreng.
The best ways to visit Tanah Lot is either by hiring a local driver and guide or joining a local tour.
Most of what you are going to see in Tanah Lot has been reconstructed because of erosion and age. It is still worth a visit if you like sunsets and Instagramming like me.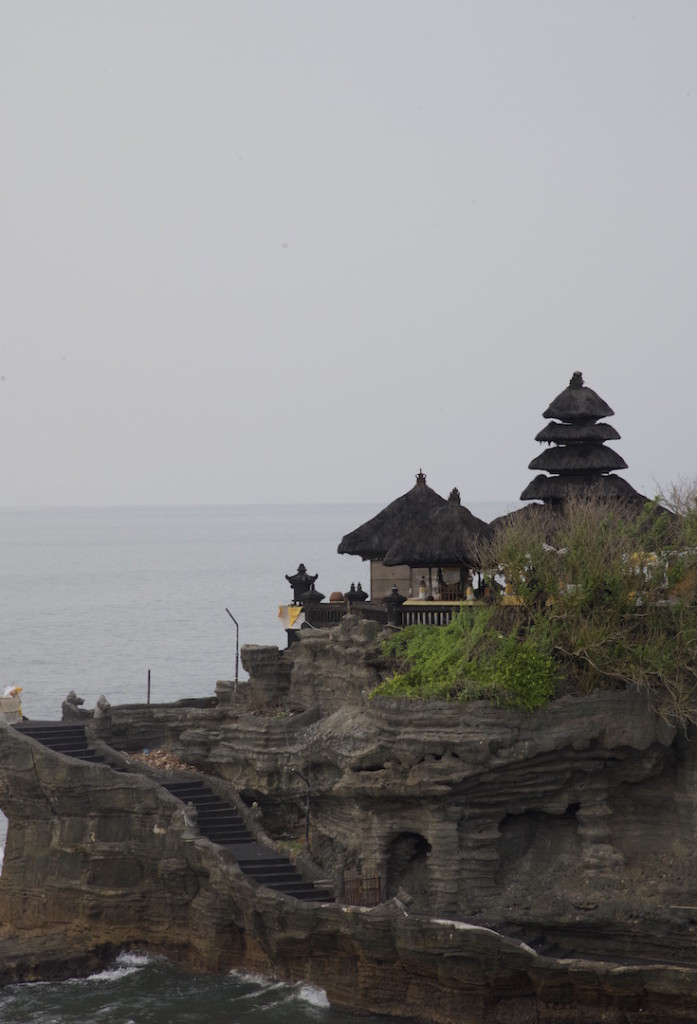 Check out my Instagram feed for photos from around the world since 2012. Here's one during my visit to Tanah Lot: