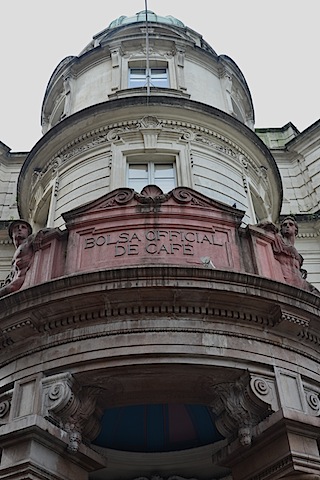 Coffee speaks so much about the Brazilian culture and history. It doesn't matter whether a person lives in the slums or at an exclusive neighborhood of Brazil. There is always a cup of coffee to go to in the morning or late in the night. Coffee has brought wealth to the nation and has formed a way of life for its people.
It is not native to Brazil. Coffee was brought in to Bethlehem, Northern Brazil by Francisco de Mello Reed in 1727 from French Guiana when coffee was at its peak as a commercial commodity. He brought in a small amount of Arabica coffee and cultivated them in North Brazil, which has similar weather as French Guiana. Soon coffee plantations were spread throughout Brazil particularly to Maranhao, Bahia, Rio de Janeiro, Sao Paulo, Parana and Minas Gerais. It became the most important commodity for Brazil's economy by 1779 when the first shipment of coffee was sent overseas. (Source: ABIC.com.br)
Coffee brought wealth and development in Brazil. One such place was Santos. Santos location and port was an ideal place for coffee plantations and coffee trade. Brazil's wealth increased for over a century because of coffee. Nearby cities like Sao Paulo, Minas and Parana began to emerge. In the beginning animal transportation was used. When railways were introduced in Europe and North America, railways were built in Brazil to support more production and transportation of coffee.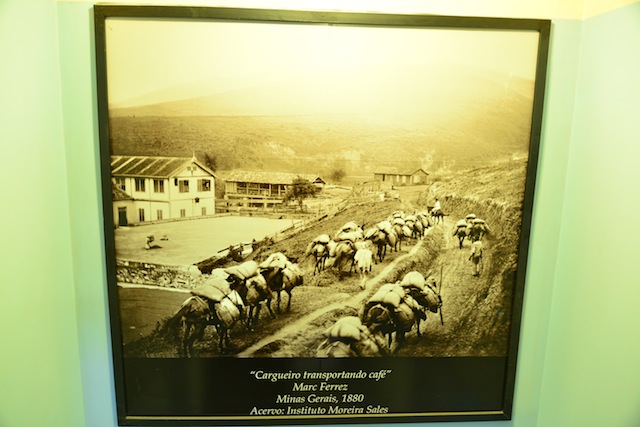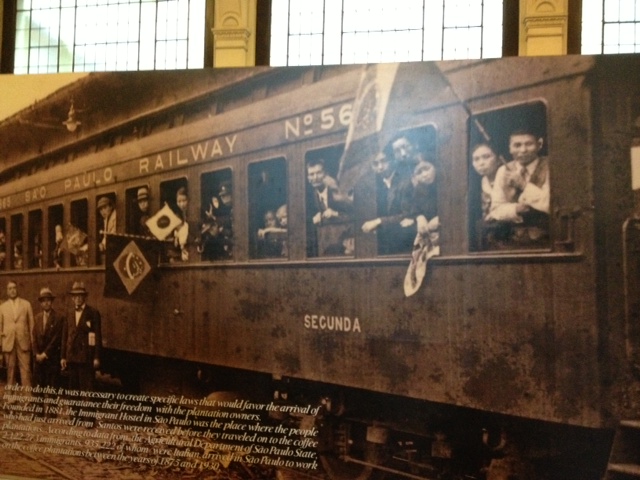 Immigrants were brought into the country to work in coffee plantations and Santos flourished. In 1922 the city opened The Coffee Exchange Palace (Bolsa de Café) as part of the centennial celebrations of the Independence of Brazil. The buildings main room, the Trading Room is richly decorated with stained glass ceilings by artist and historian Benedicto Calixto. This was the room where negotiations for coffee took place. The room's three huge paintings were also Benedicto Calixto's artwork depicting life in Santos in the 1500s, before the coffee era and after coffee was introduced.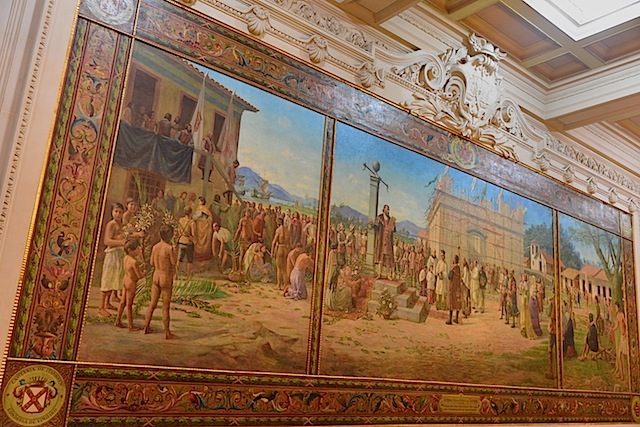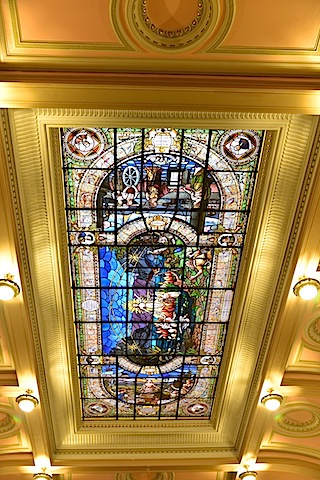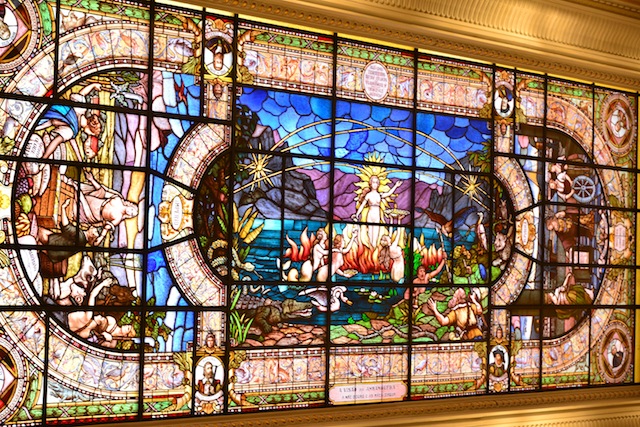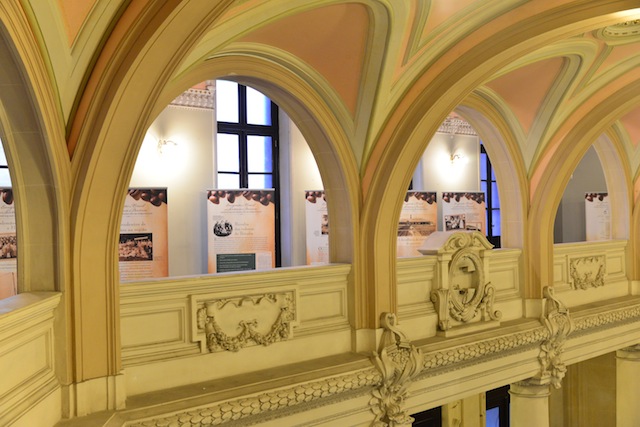 The wood benches are still found in the Trading Room. During our visit, a choir group was rehearsing for the evening's performance. This building now houses the Coffee Museum (Museu do Cafe), one of the main attractions of Santos. Up until 1957, the Coffee Exchange Palace was the place that determined the daily prices of bags of coffee.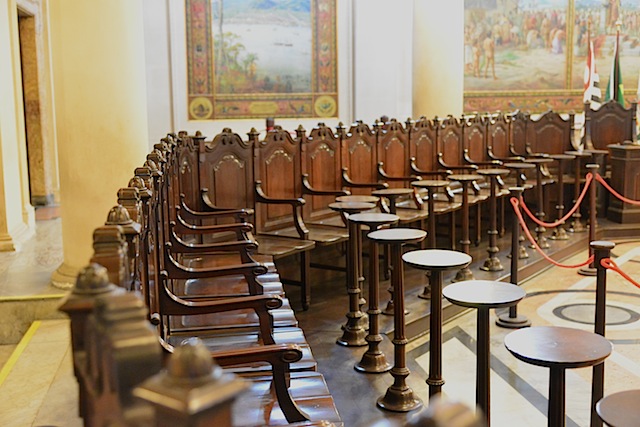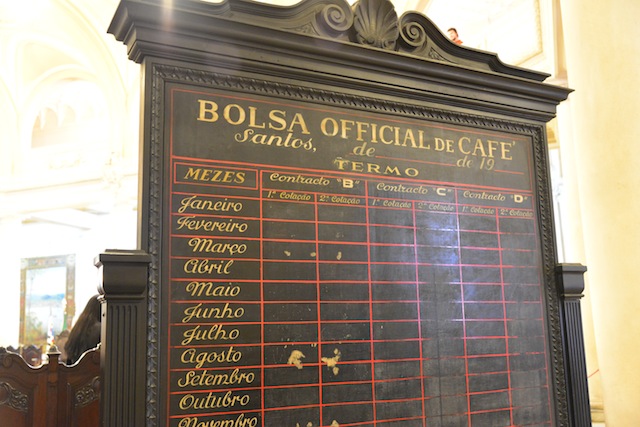 A visit to the museum will bring you into various rooms, first the main area called the Trading Room and into smaller rooms downstairs and upstairs with old tools, baskets, documents and photos showing the arrival of Japanese and European immigrants and the wealth that represents the area. There are over two million immigrants that came through Santos and mostly to Sao Paulo during Brazil's coffee export era.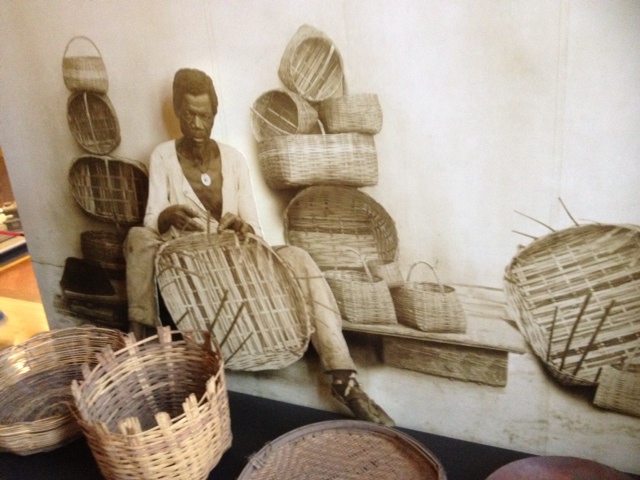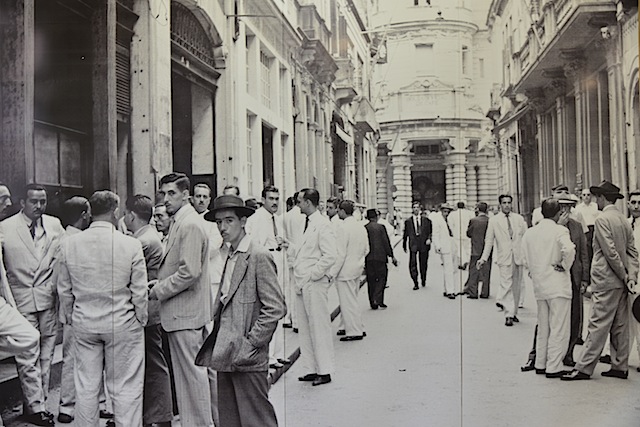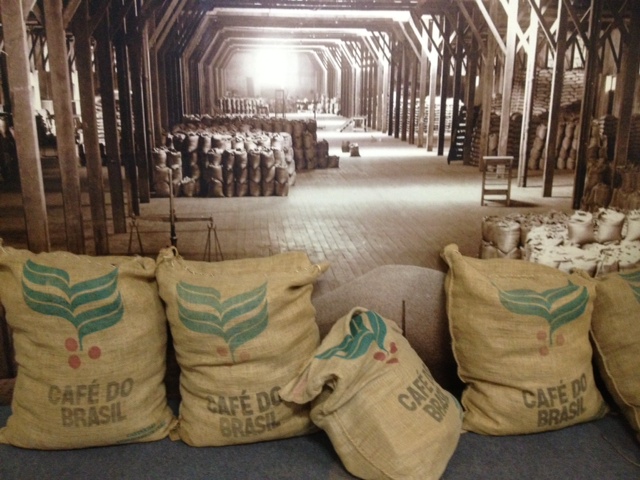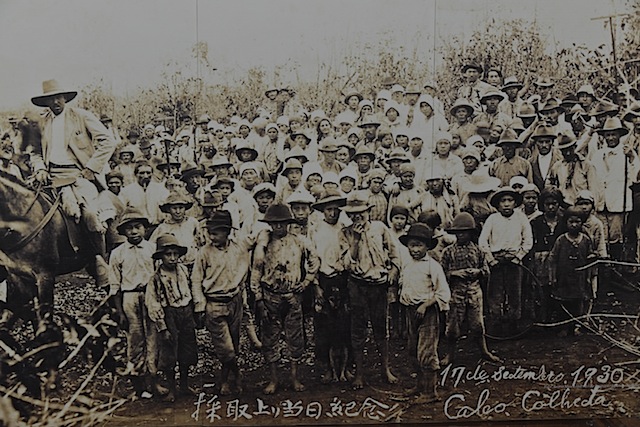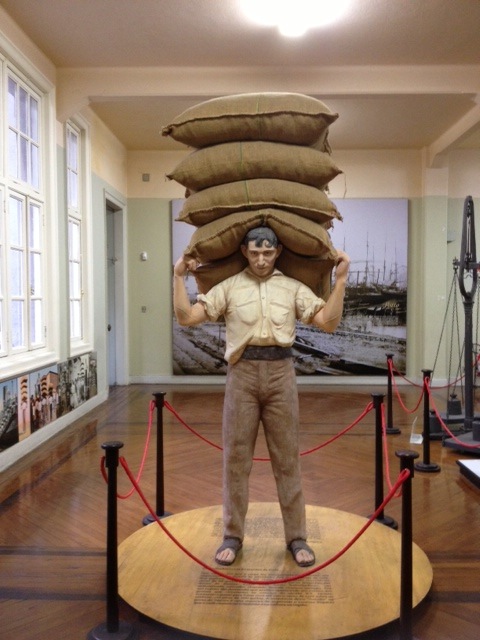 Brazil is the world's top coffee producer and second largest consumers worldwide. You should not leave the museum without trying one of the gourmet coffees in the Museum Cafe or bring home some freshly roasted coffee beans.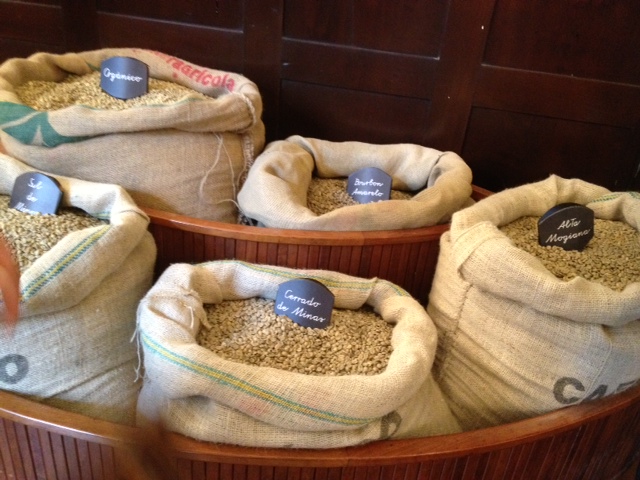 A coffee barista (server) gave us an explanation of the various coffee served in the cafe. He explained the coffee like a sommelier explianing a type of wine. The various roasted coffee included:
Cerrado de Minas
Sul de Minas
Alta Mogiana
Chapadao do Ferro
Blend da Cafeteria
Organico
Bourbon Premium
Jacu Bird Coffee
Here is the coffee we had at our table: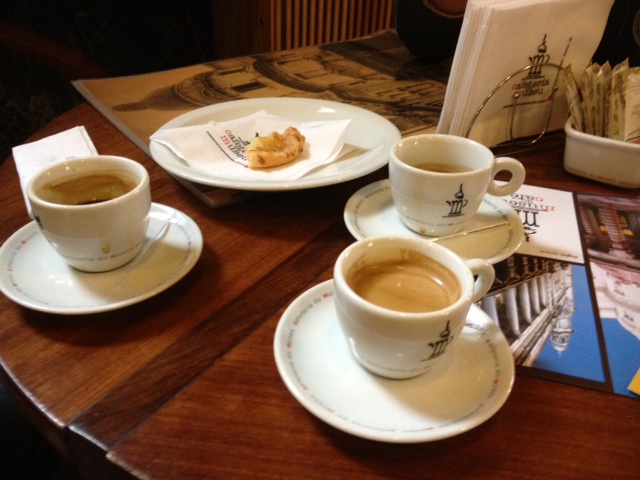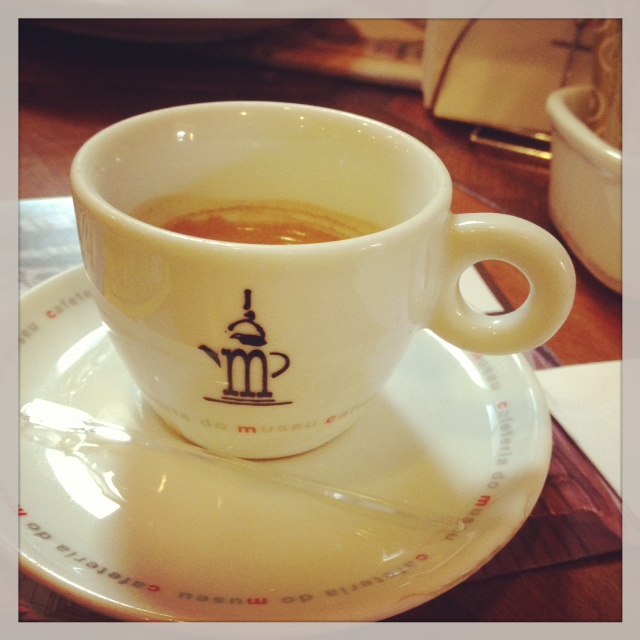 Alta Mogiana and a shot of Chapadao do Ferro. Both coffee were very strong. Chapadao do Ferro was stronger. If you purchase a shot of coffee, it means half a cup, a very small cup of coffee. We had ours with pao de queijo (bread with cheese) which according to our tour guide, is the best way to have your coffee in Brazil.
More information about The Coffee Museum:
Opens Tuesday to Saturday from 9 a.m. to 5 p.m.
On Sundays from 10 a.m. to 5 p.m.
Museu do Cafe, Rua XV de Novembro, #95
Centro Santos
www.museudocafe.org/br
Do you drink coffee? What type of coffee do you like most? Please share. We would like to hear from you.