Underneath the busy streets of Seoul and a kaleidoscope of colors, sounds and smell lies another layer of street food and food markets. We discovered the fullest expression of Korean's rich food culture inside the Nakwon Market, one that you won't read in guidebooks. It was as local as it gets. Located in Nakwon-dong, Jongno-gu, about a 20 minute walk from Insa-dong.
To get inside the market, we walked down the curved concrete road, that looks like a road that leads to an underground parking lot. It was damp and a little colder inside.
The market despite having fluorescent lights seemed a little gloomy as we entered. Rows and rows of merchandise were stacked up against each other and as we walked further along, there were men in black suits having bowls of noodles and two distasteful posters on the wall.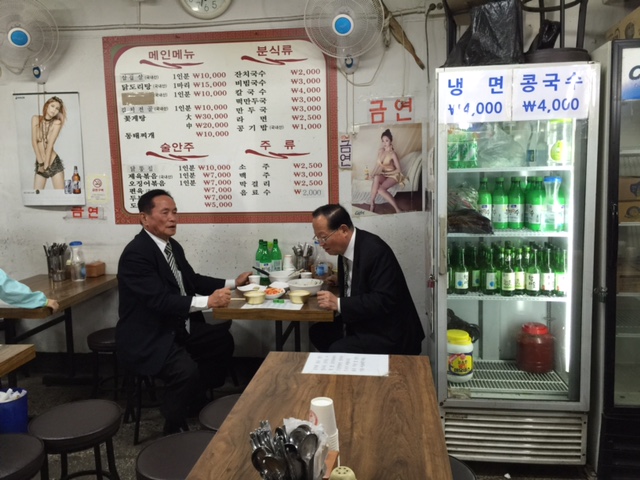 The aisles between each store at the fresh produce section were tight and we had to walk single file through colorful stands piled up with groceries and fresh produce. Also, rows of kimchi and other traditional Korean side dishes looked so appetizing even in the underground setting.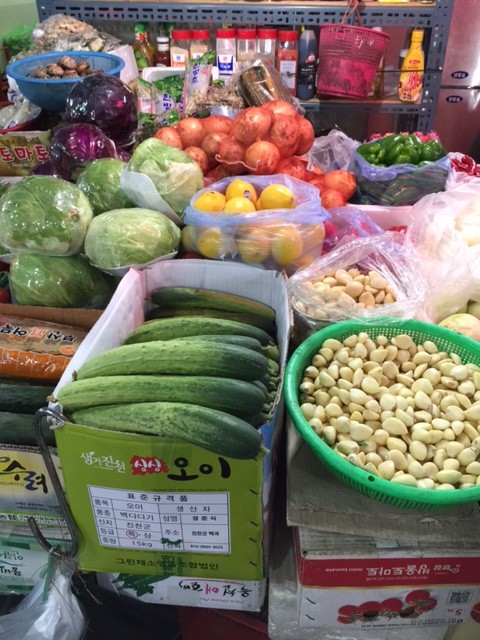 Everything you can find above ground, you can certainly find underground at the Nakwon Market, except a little cheaper.
Nakwon Market is a lesser known market compared to Gwangjang Market, Dongdaemun Market, Daehangno and Namdaemun Market. It is small and non-touristy. It is a market catered to the neighborhood folks. Strangely, the majority of the shoppers and diners inside Nakwon Market were men.
The popular Gwangjang Market was Korea's first daily market and it is known for the food stalls and traditional Korean clothing. Dongdaemun Market is known for affordable clothing and Daehangno is where university students hang out.
Namdaemun Market is the wholesale center of Korea and my traveling companions' favorite market for shoes, jewelry, accessories, and handbags.
Which is your favorite market in Seoul?