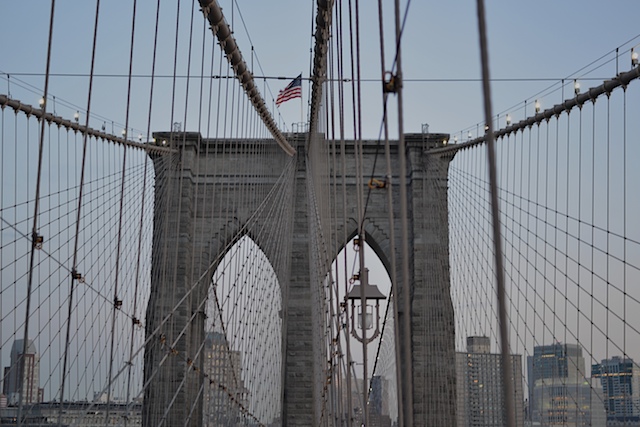 The best time to walk on the Brooklyn Bridge is either right before sunrise or sunset. We chose an hour before sunset.
When it was completed in 1883, Brooklyn Bridge was the first steel suspension bridge and the tallest structure in New York City. It links Manhattan to Brooklyn. Through the test of time the Brooklyn Bridge still stands tall.
It took us about 20 minutes to cross the bridge on foot on the pedestrian walkway over East River.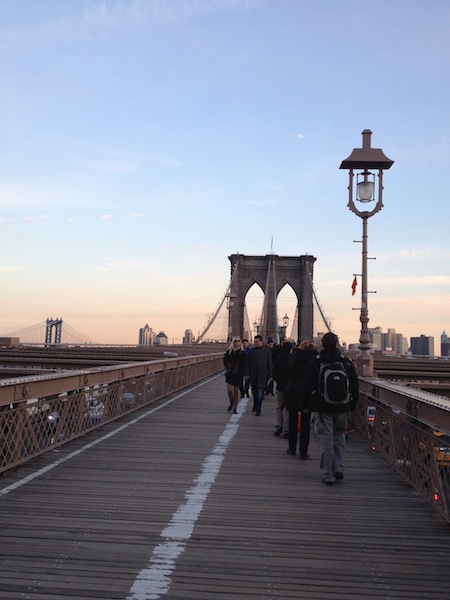 On our left was Manhattan Bridge, below were vehicles and on the pedestrian walkway were hundreds of people either walking or cycling towards Brooklyn or Manhattan.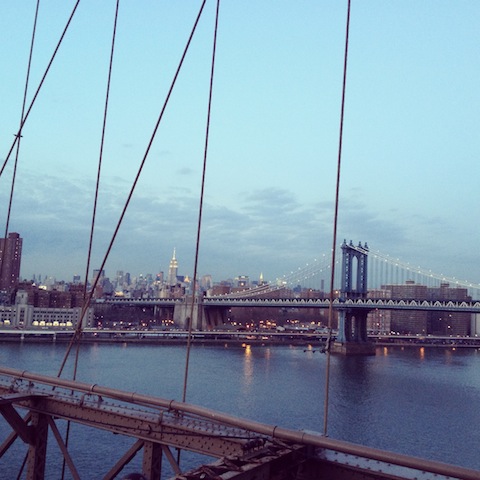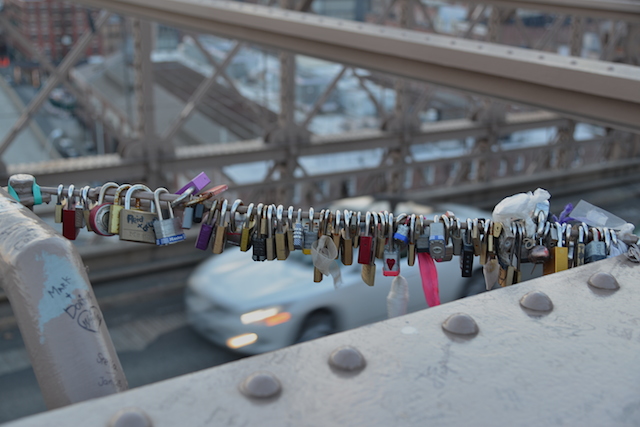 Once we arrived at the middle of the bridge, the magnificent Manhattan skyline lit up in the evening sky and on our right was the Statue of Liberty. Some vendors were packing up and calling it a day.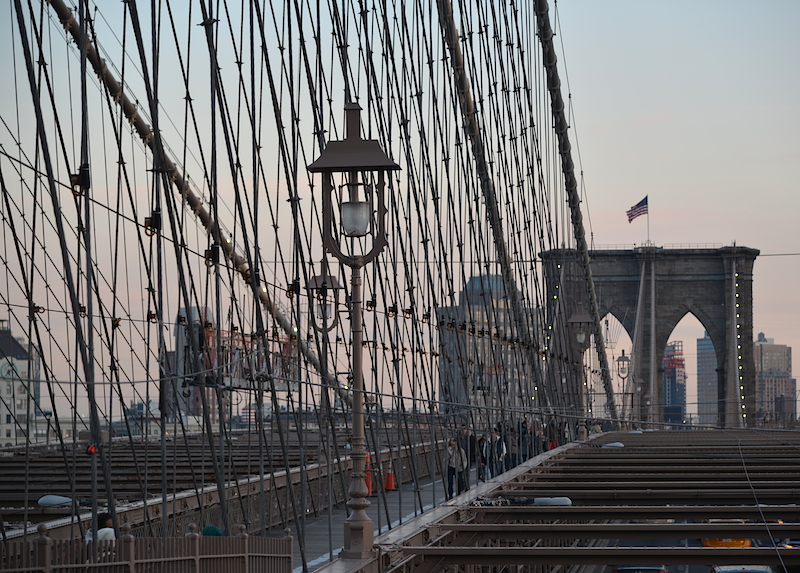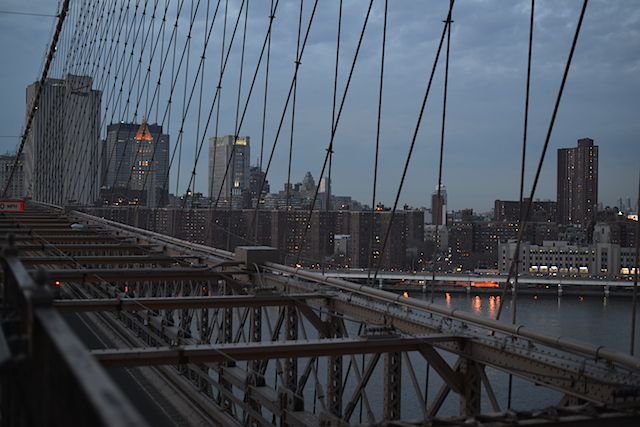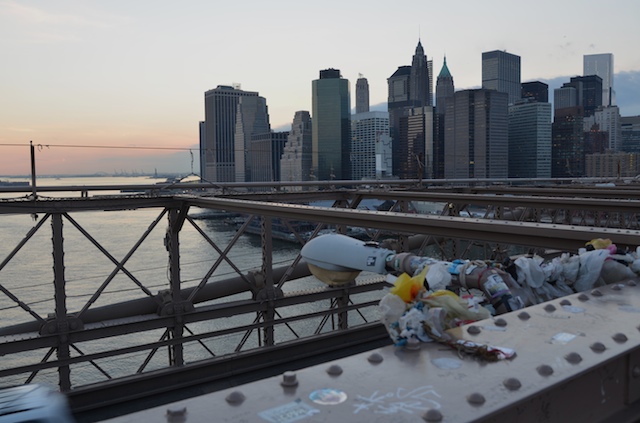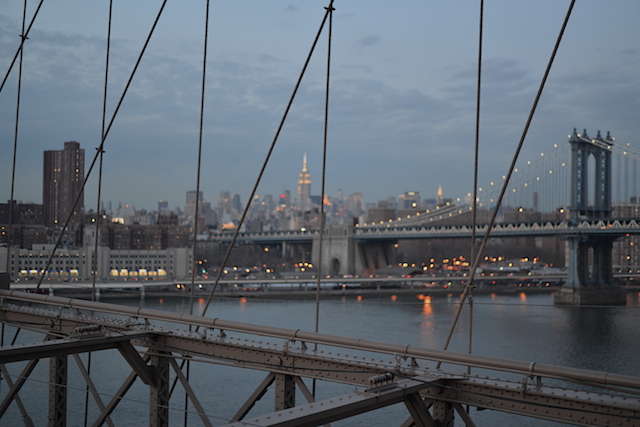 I stood for a while to ponder on the changed skyline of Lower Manhattan and The Freedom Tower.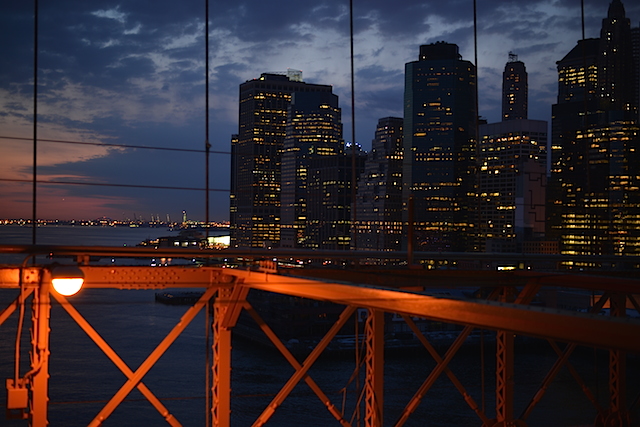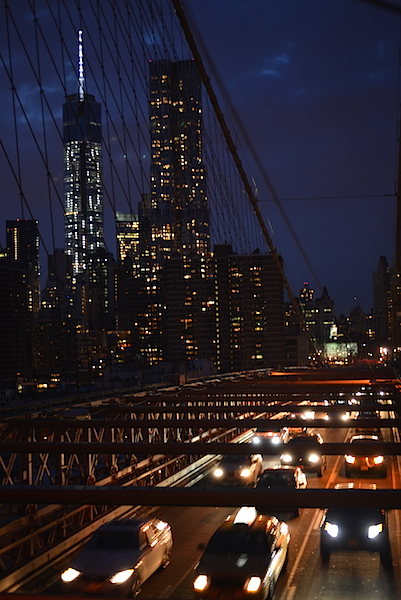 Walking on the Brooklyn Bridge not only gave us a great view of Manhattan's skyline, but a closer look at the pillars and lighted steel cables. We saw the activities around East River- the river that never freezes despite freezing cold weather in New York City. Brooklyn Bridge is definitely a must see attraction in NYC.
We took a number 6 train to Brooklyn Bridge/City Hall train station. The bridge is on the left once you exit.