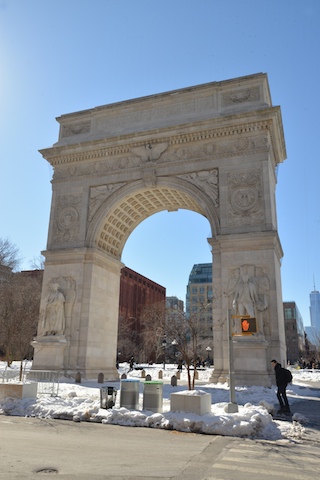 Washington Square Park was covered with snow when I visited.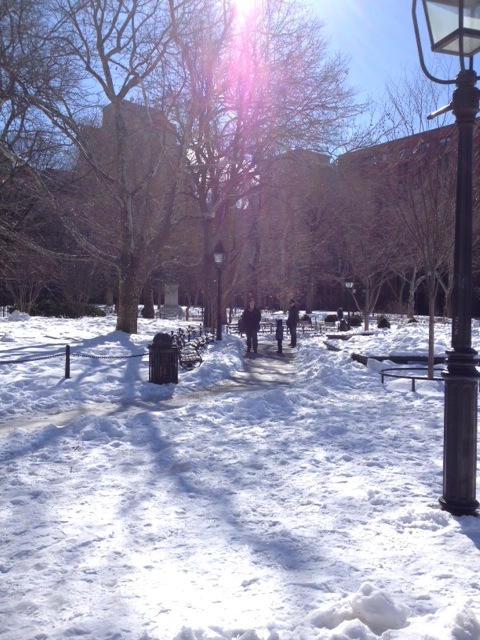 Did you know that George Washington was inaugurated in New York City as the first President of the United States on April 30, 1789? And the Square is named after George Washington. Washington Square area was used as the Washington Military Parade Ground in 1826. It became a public park in 1827. The park is surrounded by Greek Revival mansions built by wealthy and prominent families who moved from overcrowded downtown Manhattan to the then quiet neighborhood around Washington Square.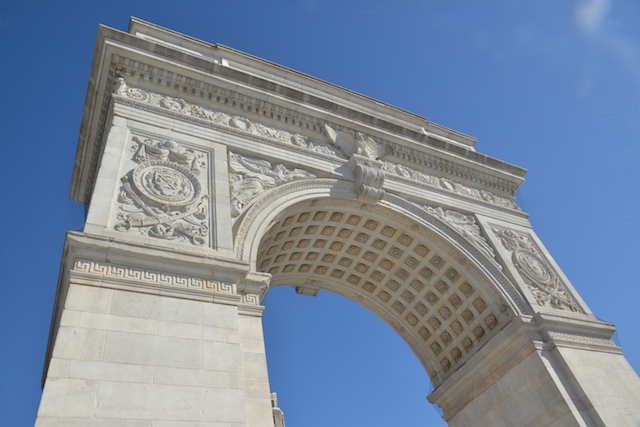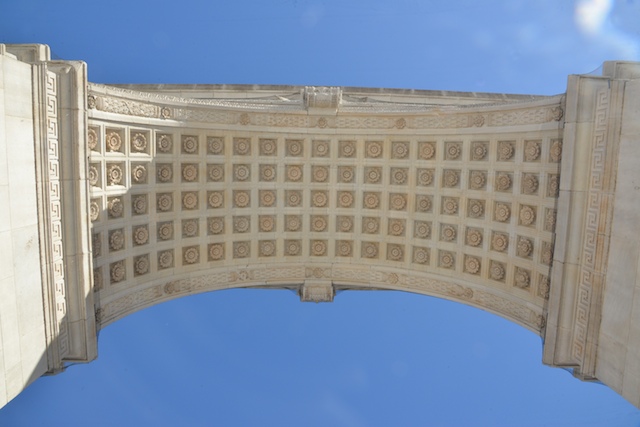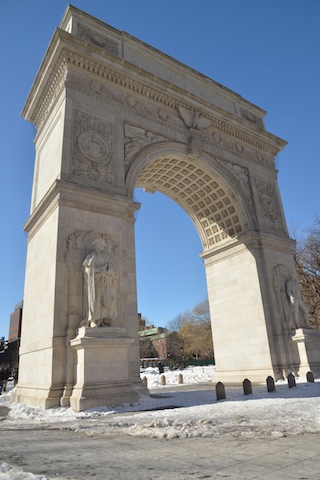 The marble Washington Arch was built between 1890 and 1892 to replaced the old wooden arch. Architect Stanford White modeled the structure to look like the Arc de Triomphe in Paris.
Here are some photos of Washington Square Park covered with snow in February.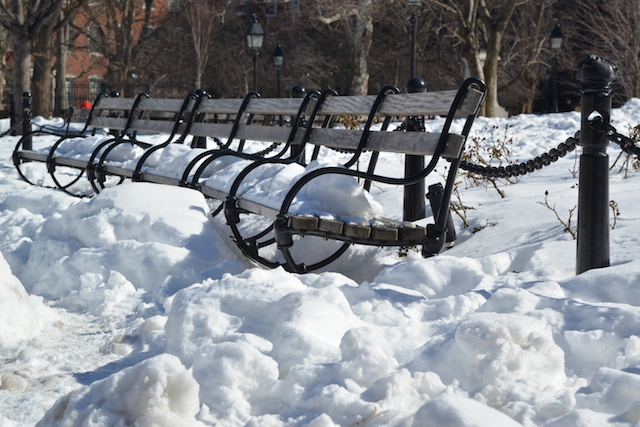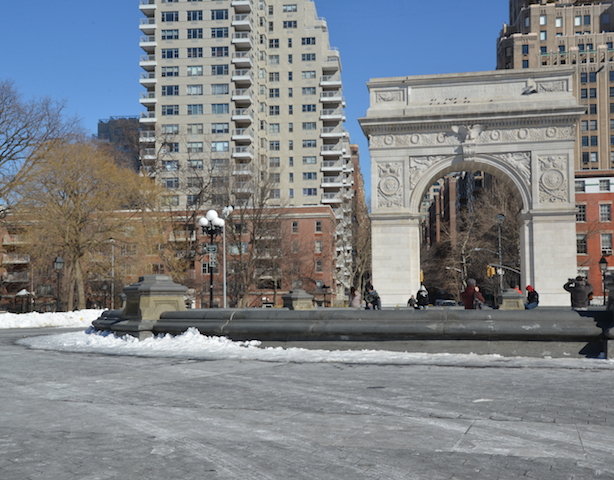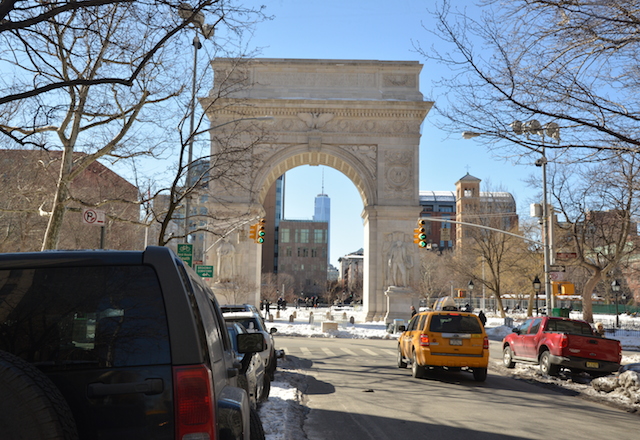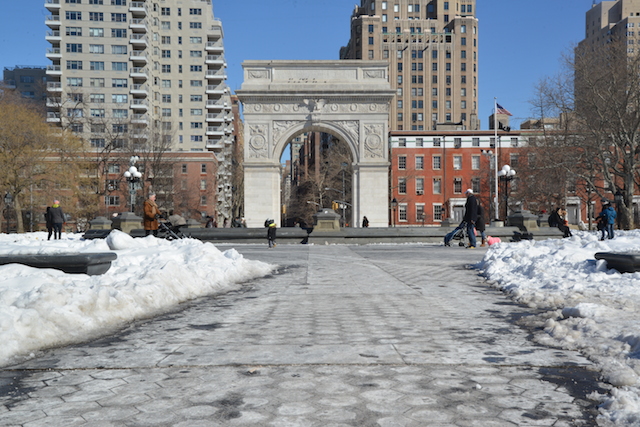 More information: Washington Square Park