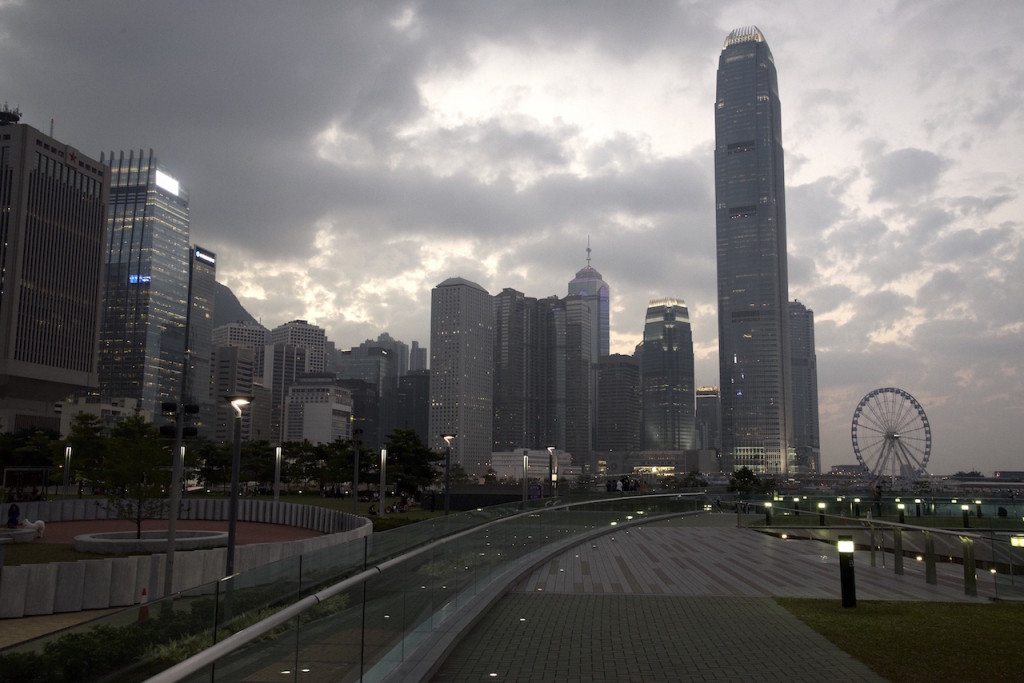 If you stay one night at the Four Seasons Hong Kong or the Ritz Carlton Hong Kong it will set you back by $619 per night for two people. If you stay at the Landmark Mandarin Oriental you will pay $632 per night for two. And if you book one night accommodation at the Wharney Guangdong Hotel in the heart of Wanchai you will pay $161 for two.
Where would you stay?
I asked the same question when I was deciding on our five nights stay in Hong Kong. Most standard hotel rooms in Hong Kong only accommodate two people in a room. Some will squeeze in the third person, but almost none would accommodate four in a standard room.
If I had chosen the luxurious Four Seasons Hong Kong for our family of four for five nights, it would have set me back by $6,322, not including tax for two rooms.
By staying at Landmark Mandarin Oriental, I would have paid $6,322 too for five nights (reflecting a cheaper rate for over three nights stay).
You are right if you have guessed the Wharney Hotel.
My family and I stayed for just one night at the 3-star Wharney Hotel in Wanchai, right in the center of Wanchai nightclubs and bars. We were fast asleep by 10 pm and happily missed all the happenings outside. Wharney Guangzhou is walking distance to Hong Kong Observation Wheel and Hong Kong Convention and Exhibition Centre (Bauhinia Square).
For the other four nights, we chose 4-star Cosmopolitan Hotel, located in front of the Hong Kong Jockey Club. I love the Cosmopolitan Hotel because
• The family rooms accommodate up to four people
• Safe environment
• Good front desk and concierge services
• Great price and newly renovated rooms
• Close to the bus stop with buses that took us directly to Hong Kong Financial District, City Center and to the ferry terminal to get to Tsim Sha Sui
• Walking distance to restaurants near Times Square
• Complimentary shuttle service to Times Square
• Free use of a smartphone with unlimited 3G internet
Plus, walking distance to the Hong Kong Jockey Club and Museum.
I paid $756.32 for four nights, which equates to $94.54 for two people. The room accommodated four of us at $189.08 for a room per night. Wharney Guangdong Hotel was $322.96 per night for two rooms.
Total cost for five nights at the two hotels was $1,079.28, not including tax, a fraction of the Four Seasons Hong Kong and the Landmark Mandarin Oriental.
We didn't stay for five nights at the Cosmopolitan because it was not available on the first night when we arrived in Hong Kong.
When making reservations for accommodation, always play around with the dates. Some days may be cheaper than others. And if one night is not available like what happened to us at the Cosmopolitan Hotel you can always reserve for the other nights and stay elsewhere on the days it is not available.
For reservations for Wharney Guangdong or Cosmopolitan please use Booking.com. I used Booking.com for my reservation.
Disclaimer: The links on this page are affiliate links to Booking.com and I get paid a tiny commission if you choose to use the link to make your reservation for the hotels mentioned.