Claudia
Claudia Looi – Online Copywriter, Travel and Web Content Writer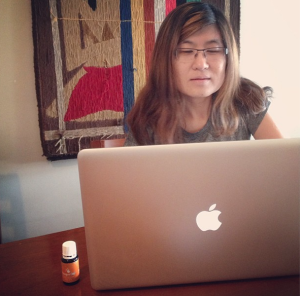 I've devoted my time to helping entrepreneurs who have no online presence create a list of followers, weekly content, engagement with prospects and ultimately, a website that is a money making machine.
Being an entrepreneur, traveler and writer myself gives me a personal vantage point in serving my clients with not only experience in the game, but also a past history through the many facets of business. A digital culture demands that we write more than we speak. An engagement must occur through various social media platforms such as Facebook and Twitter.
My professional writing started online and has led to expertise with content management systems particularly in WordPress.Leveraging from my background as a travel professional (12 years in selling, leading tours, consulting, managing in 3 continents) and 5 years as a real estate and financial advisor and investor, I will help you improve your online presence with words that sell and create a lead generation system to funnel your ideal clients to the right channels of communication and sales processes.
I value organization, detail orientation, independent work and deadline in a fast paced online environment and will seek to deliver these values to your organization.My Bachelor of Social Studies in Geography and Political Science, exposure to multi-cultural environment, travel experience to over 30 countries and work experience in 3 different countries give me a slight edge in identifying the different culture, people groups, marketing strategy and crafting the right words. After all, we are living in a global environment where there are no borders, time zones and language barriers in the online world.
I'll help you improve your results and deliver web content to help you get your message to your ideal clients.
Trainings:
Studied under Sandi Krakowski for two years in Email Marketing, Online Copywriting, Content Marketing and Creating Free Opt-in offer.
AWAI Copywriting
AWAI The Ultimate Travel Writers Program
AWAI Get Paid to Eat Program
Experience with:
Malaysia Tourist Guide License
Malaysia Tourism Board Member
Travel Agents Association New Zealand (TAANZ)
IATA member
Current Membership:
Professional Writers Alliance
International Travel Writers and Photographers Alliance
Media Kitty (Travel Journalist Membership)
Charity: (current)
Treasures Of Africa
Healing to The Nations
Writing Samples:
For some samples of my work, please visit my Portfolio Pages.
Copywriting Services:
Content Marketing Strategy- put together a content marketing strategy, create fresh weekly content for your blog and newsletter and headlines for your Twitter feeds and Facebook posts
Lead Generation- Create opt-in offers, autoresponder series of emails and sales page
How can I help?