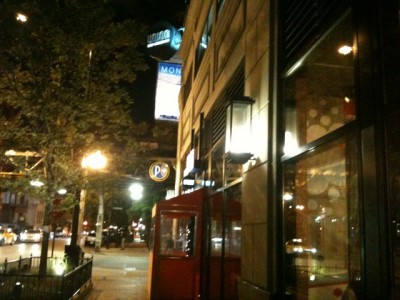 Social media, blogging and email marketing have changed our decisions on where to travel and which restaurants to dine in.  KLM, the Royal Dutch Airlines has a revolutionary idea of 'meet and seat'. How about that?
You meet someone through Facebook or Linked In before traveling. According to
KLM
, meet and seat lets you find out about interesting people who will be on board your KLM flight. It could be someone who is going to the same event, destination or same activities.
After making a reservation, you share your Facebook or LinkedIn profile through your 'manage my booking' feature on KLM's website. Then, check other passengers' profile details to see where they will be sitting or choose your seat and let someone find you.
Imagine if you need to find someone to share expenses for rooms, ground transportation and sightseeing and other activity expenses. You can save loads if you find the right person to share with. Not forgetting you may find like minded friends and have an amazing trip. Although it can be quite risky as well when you have the wrong match. So do your homework.
Before I left for Chicago, my 17 year old insisted I should visit Union Sushi and Barbeque Bar. She has been following some foodie bloggers including Eat at Union and Union's Instagram feed. All those beautiful photos of sushi, sashimi and barbeque were blue printed in her mind.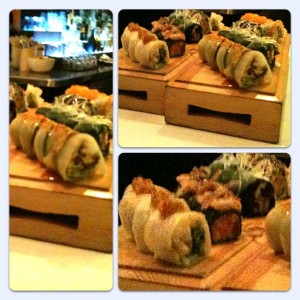 When I announced my trip she immediately recommended Union Sushi.
I did my homework looking through their website, blog posts, YouTube videos and Twitter feeds and was very impressed with their innovative use of social media and the many channels of marketing. Most of them are free platforms like Twitter, YouTube, blog posts, Instagram and Facebook.
For years we relied on guidebooks, coupons in the hotel, concierge service at the hotels or friends' recommendations. Now consumers have real time information about a certain place to eat or travel.
While I was dining in Union Sushi (actual name Eat at Union), I tweeted and some diners were also taking their smartphones taking photos or chatting with friends online. What a different world we are living in today. I did not make a decision based on reviews or magazine write ups. Of course Eat at Union has amazing reviews and rightfully so.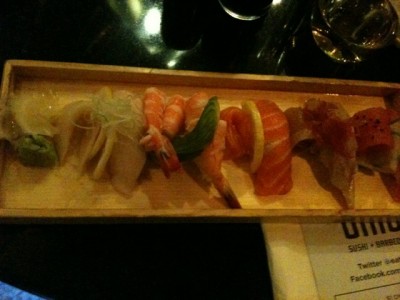 Being a sashimi connoisseur, having a sushi chef as a friend for years and having been to many amazing Japanese restaurants in New York City and other parts of the world, Union Sushi does have the same cutting edge in serving great sashimi but honestly there is nothing unique about the sashimi. The quality and freshness are top class just like the rest of the top class Japanese restaurant in the North East.
What makes Union Sushi stand out is their social media presence. I am so impressed with their marketing strategy with social media. They stand out among the crowd. They go beyond just sending a bunch of deals and steals. Look at this screenshot of short tweets with Union: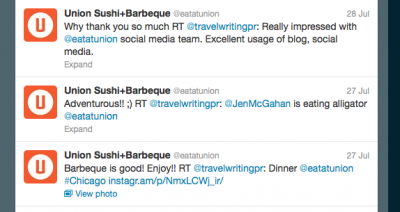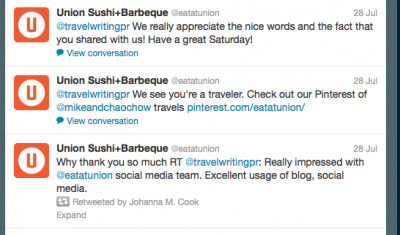 Their results may be even more astounding if they revamped their blogging and email marketing strategies.
If you are a business owner looking for ways to build your online presence and still thinking if social media, blogging and email marketing are the right tools to use, think no more, it is time.
Have you made a decision on a travel destination or dining out because of social media? Let us know by commenting below.
For more information on Union Sushi (Eat at Union) go to their website, eatatunion.com