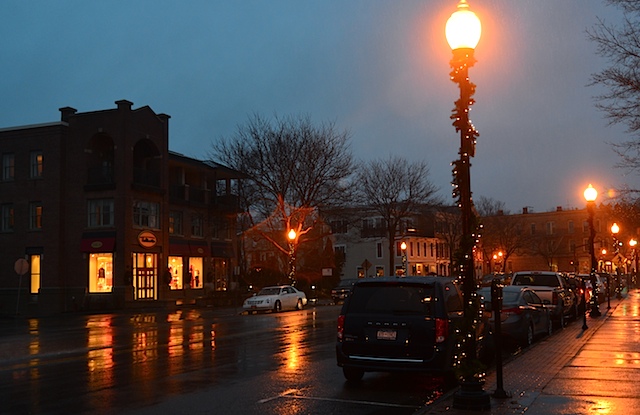 The drive from Hammondsport to Skaneateles took longer than anticipated in the heavy rain. We missed Dickens Christmas in Skaneateles on the last Saturday of the season. How could we miss the one event we looked forward to this holiday season in Skaneateles? We arrived precisely at 4:05 p.m. The event was from 12-4 p.m. 🙁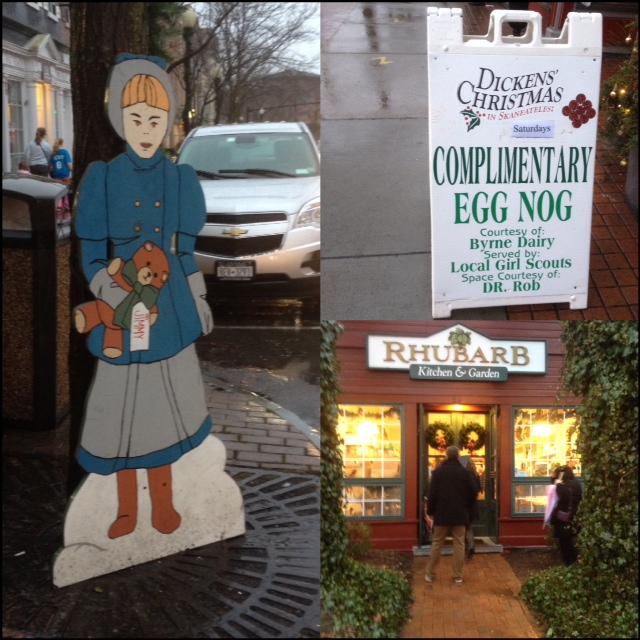 Instead of taking photos with Dickens and his clan, listening to Christmas carols at the gazebo and drinking complimentary eggnog and munching on cookies, we walked in the rain around town, went window shopping and enjoyed a cup of cappuccino at Vermont Green Coffee.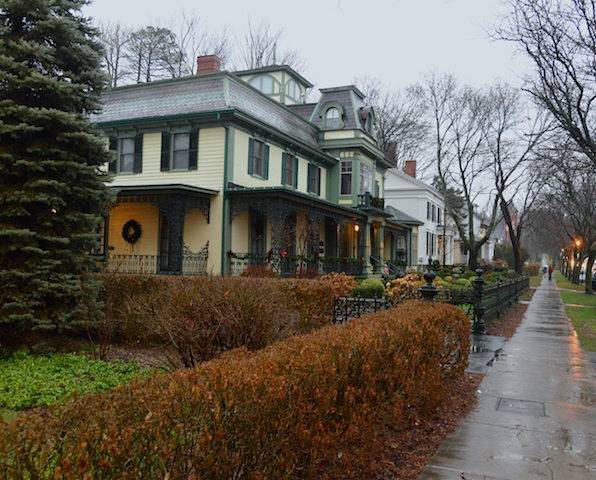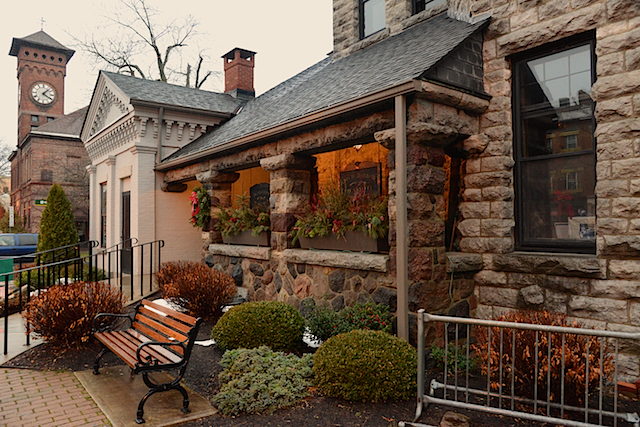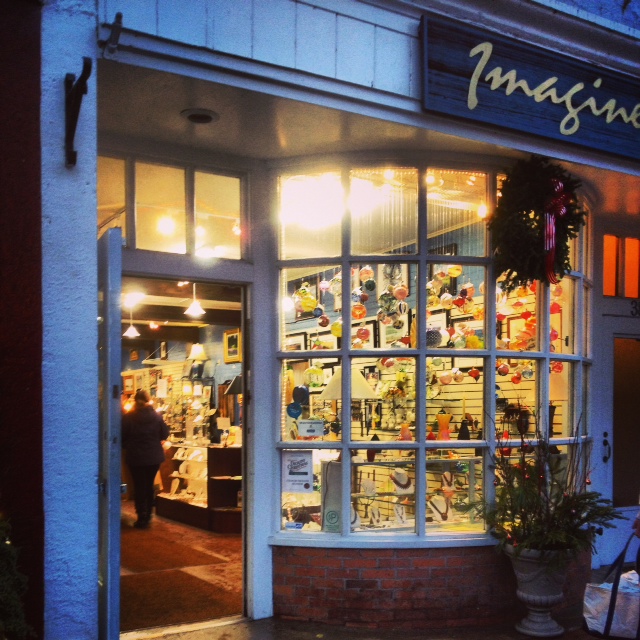 Skaneateles is known as a Unique Village on the Lake. The name Skaneateles is from an Iroquis word for long lake. The Skaneateles Lake is the cleanest lake in the world and is home to the famous Dicken's Christmas for the last 20 years. This art and culture festival happens every Saturday and Sunday from Thanksgiving to Christmas.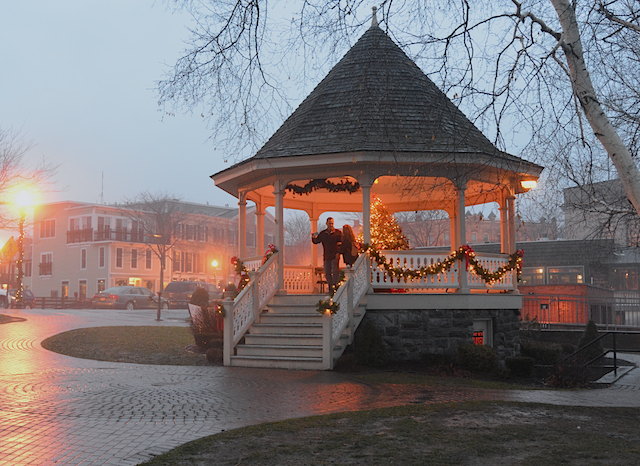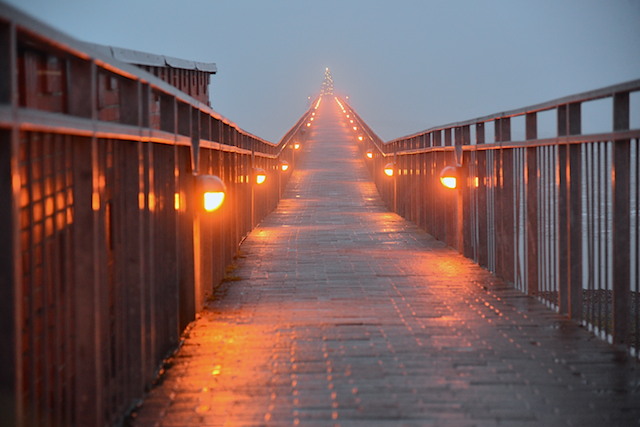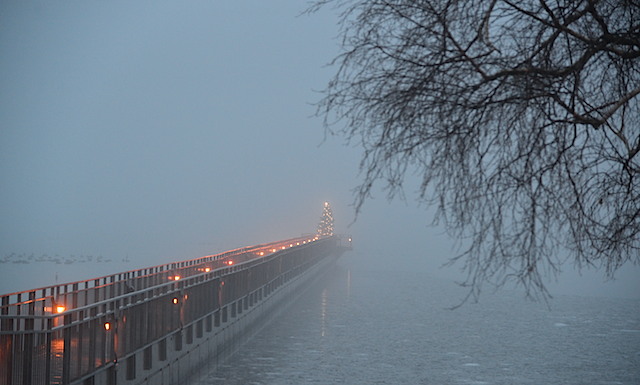 This village reminded me of Frutillar, a German town in Lake District of Chile. Check out the article on Frutillar, I wrote about nine months ago and tell me if you agree. They say after you travel for a little while, the towns and cities begin to look the same. Maybe it was the mist or the cozy tavern with dim lights beside the lake or the Christmas tree and lights on the jetty. Well, Skaneateles is definitely a great winter destination.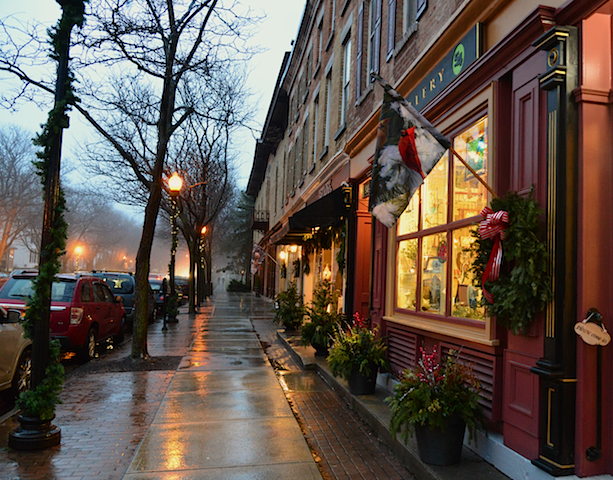 If you look at the calendar of events for Skaneateles NY, there is always something happening. Take a look: Skaneateles NY.
Have you been to Skaneateles? Many celebrities and even one of our past presidents, President Clinton has a home here.