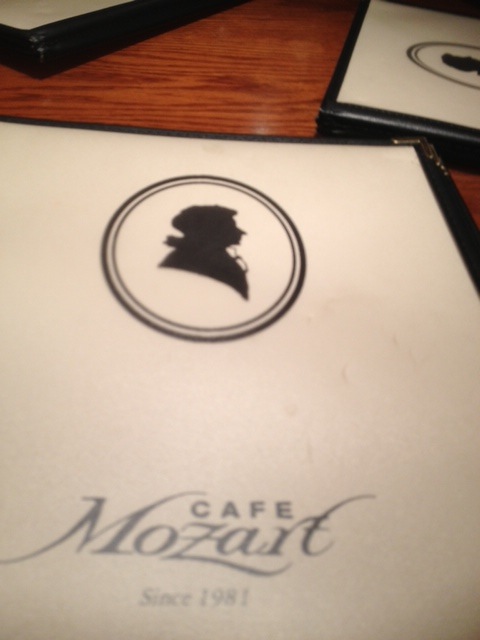 With food names like bratwurst, weisswurst, knackwurst and wurstproben teller- what would you choose?
The sign outside says Cafe Mozart with a silhouette of Mozart and his ribbon but the storefront looks like a grocery store with a deli. To our surprise inside this 31 year old German deli is a hidden gem – a symphony of authentic German flavors in the heart of Washington DC.
The original owners Hildegard and Max Fehr had been in the same location since 1981. The name Mozart came about because the couple are originally from Austria. Hildegard had been preparing her home cooked German food for years at the same location. Today their long time employee and partner Farooq and his son Farhan Ahmad own the Deli and Restaurant. You can read about the history of the restaurant and deli on their website.
Each table at the café has a fresh flower arrangement and an upright black piano sitting in the corner.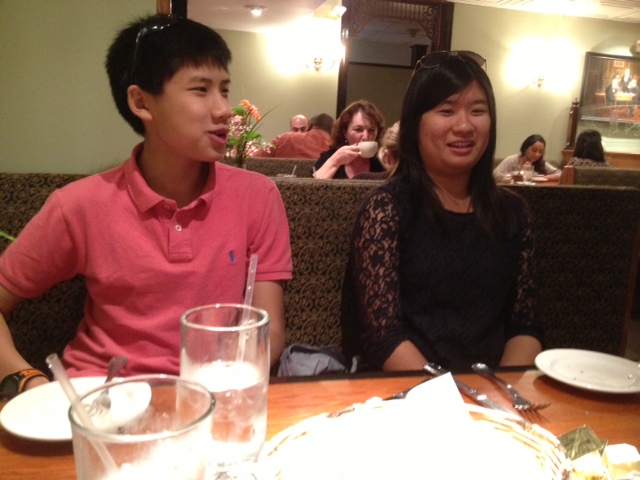 We took this lunch experience as a German food lesson, in other words we are also preparing ourselves for our visit to Germany and Austria next year.
Our selection of food included Schlachtplatte that is a choice of one sausage, one smoke pork loin or kasseler pippchen in German, and German potato salad, sauerkraut and red cabbage. It also comes with a slice of Viennese Apple Strudel. All for just $22.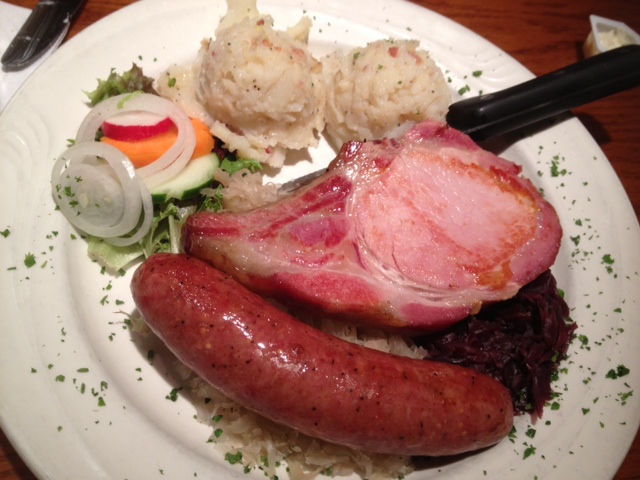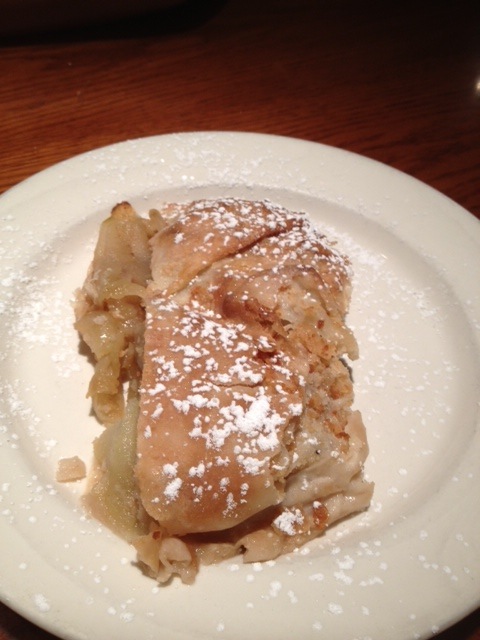 According to Germanfoodguide.com, kasseler rippchen are pork chops that have been smoked and ripened in salt brine. Other cuts using the same method of cooking includes pork shoulder (kasselernacken) and pork side (kasselerbauch).
Our choice of sausages included bratwurst, weisswurst, knackwurst and smoked bratwurst. Germanfoodguide.com has all the explanations of the types of sausages found in Germany. The most common German sausage found in our local supermarket is the bratwurst also known as brat. It is the type of sausage made from pork in a natural casing, usually good for grilling or frying.
The weisswurst is white in color and is made of pork and veal seasoned with bacon, parsley, salt, pepper, onions and lemon-powder.
Knackwurst is made of ground beef and pork and looks like a big hot dog.
Another popular German cooked meat is schnitzel or breaded and fried boneless meat. It is also popular in Chile especially in the Lake District region with a large German population. They call in Milanesa in Frutillar and Puerto Varas, Chile. I like the wiener schnitzel (veal) recipe found in Germanfoodguide.com.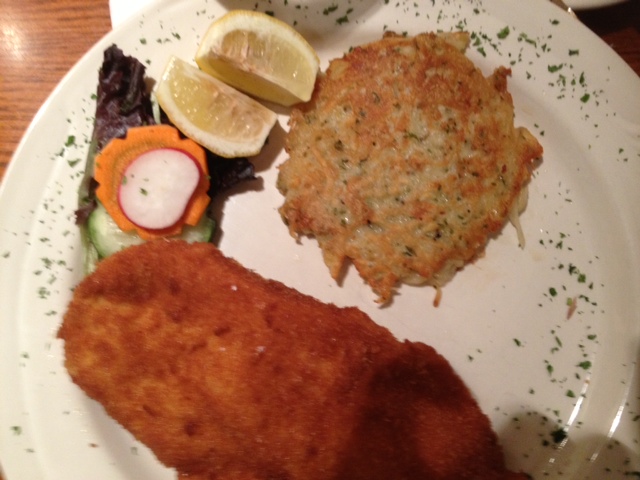 No German food is complete without sauerkraut. Sauerkraut is sour cabbage in the German language.
Our experience at the Café Mozart was educational and satisfying to the mind and body. We may not know if it was authentic because we have nothing to compare to. I would recommend lunch there if you were looking beyond Chinese takeout and McDonalds.
Location: 1331 H Street NW, Washington DC 20005
www.cafemozartgermandeli.com