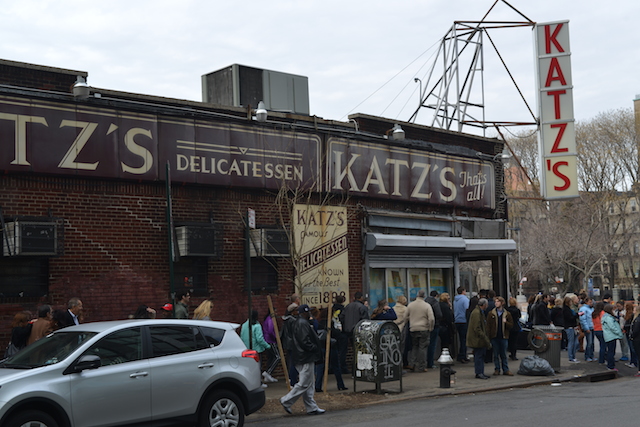 At least 30 people were already waiting to get into Katz's Deli. What we didn't know was inside there was another line either waiting to be served or getting their orders at the self service line. We were given a ticket upon entering and the ticket needed to be retained until check out.  The line for ordering food was long and all the seats were filled with diners. Two men were directing customers to the proper lines and services.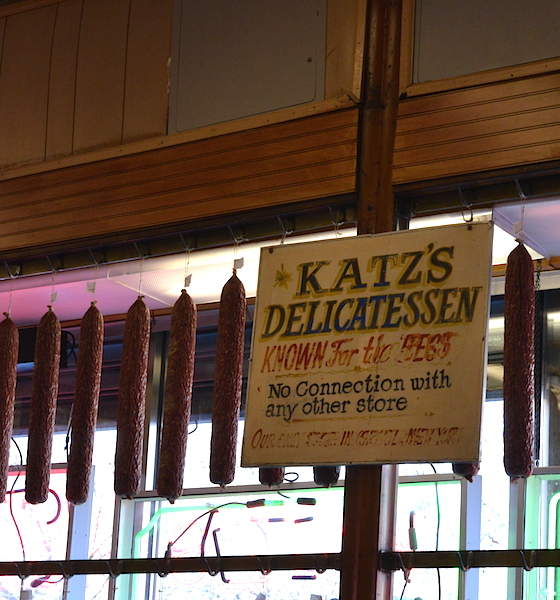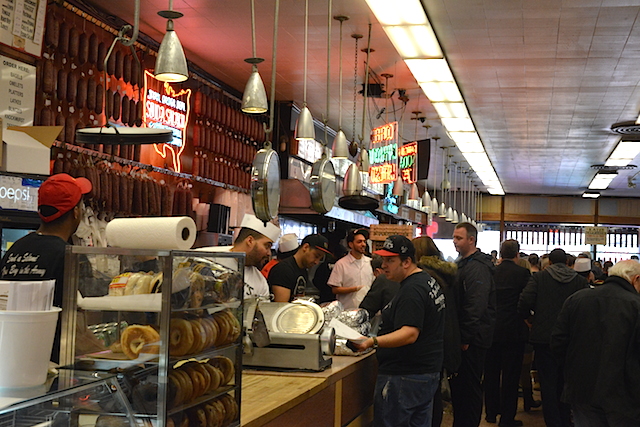 Somehow if you want to eat excellent food in New York City, there are two constants – wait in line and pay a little bit more than usual. That was the case with Katz's Deli. If you have read guidebooks or foodie blog posts, I'm sure you have come across the pastrami on rye sandwich from Katz's Deli as one of the recommended foods to eat in NYC. You might have seen the inside of Katz's Deli if you have seen the movie "When Harry Met Sally."
The inside was filled with photos of celebrities and I couldn't help but to scan through all of them.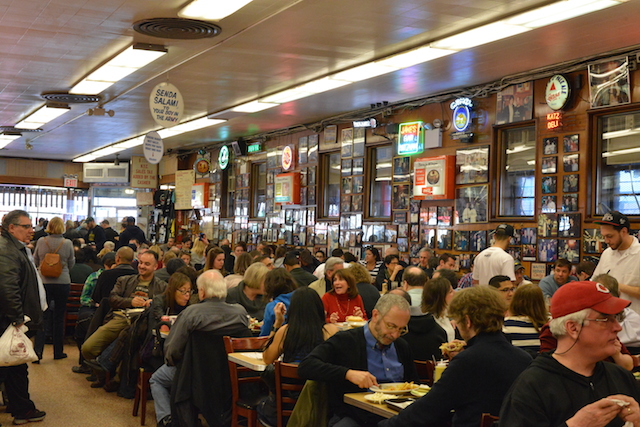 In Katz's Deli you can either choose to be served or wait in line to order. The self service seats are separated from the full service seats. Just before the self service seats was a self serve water fountain with clean glasses. Customers were welcome to help themselves to the water for free.
"Send a salami to your boy in the army" signs are still hung on the ceiling. According to Katz's Deli, during World War II, the three sons of the owners were all serving in the army. It was their family tradition to send food to their sons and that's when the slogan started. Another famous sign is "Where Harry Met Sally...Hope you Have What She Had! Enjoy!"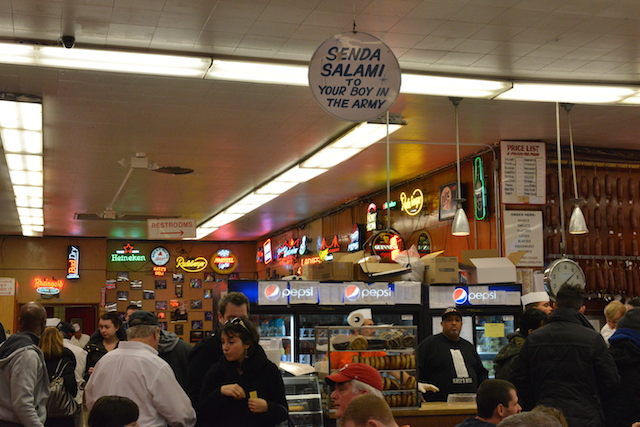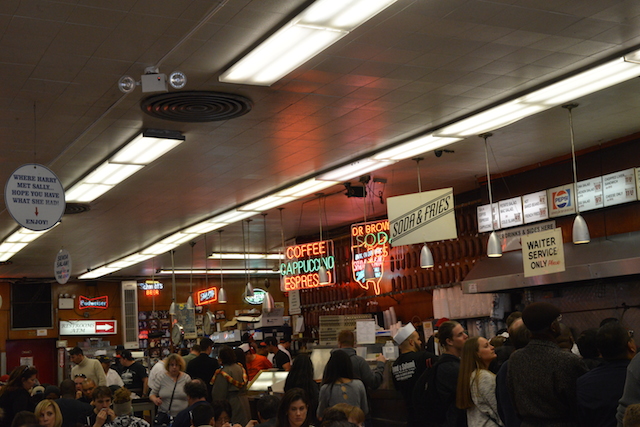 Old establishments and immigrant success stories are some of the attractions I look for in a place. New York City is a place filled with immigrants and stories about immigrant businesses successes and failures. Katz's Deli can be traced back to 1888 from Iceland Brothers to Iceland and Katz and by 1910 was officially named Katz's Delicatessen. It has been in the current location since 1917 – almost 100 years ago.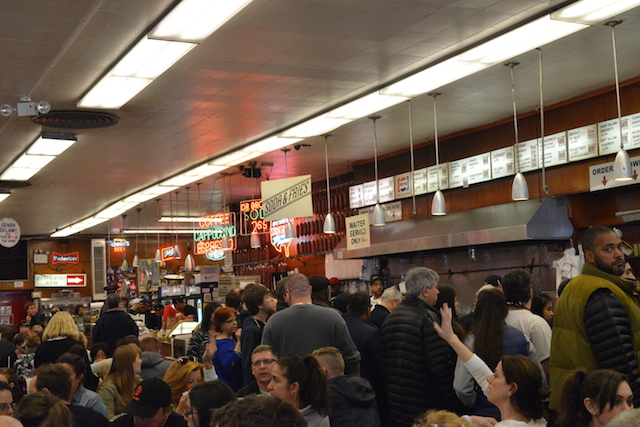 Along with our pastrami on rye sandwich we were given a complimentary plate of pickles – truly New York style and the best pickles in America. Of course we added the fries too. Cheese, tomatoes and lettuce were also added to our pastrami sandwich.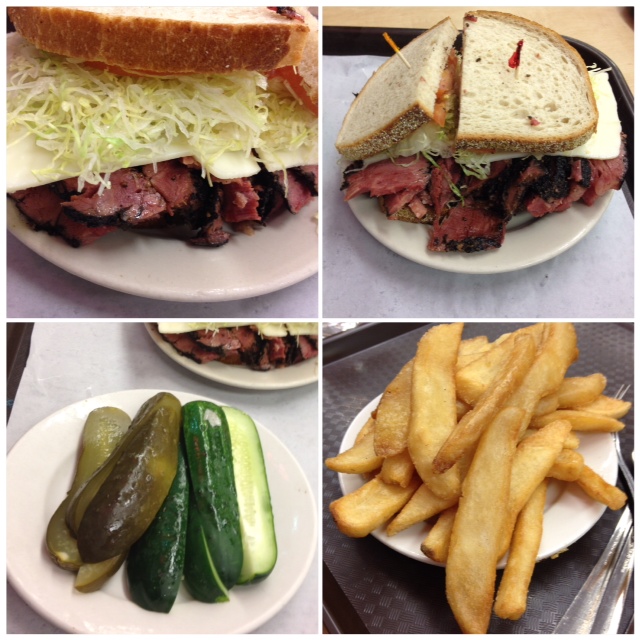 On our way out we had to stay in line to pay for our food using the tickets given earlier. One pastrami sandwich (with added cheese and tomatoes) with a plate of fries was $26. Could you imagine four pastrami sandwiches costing over $100?
It's worth trying!
Location: Katz's Delicatessen, 205 East Houston Street, New York, NY 10002.