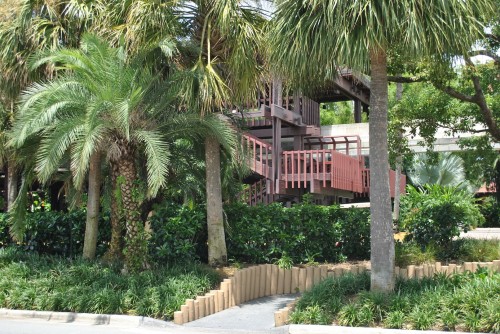 The heat was on… it must have been over 95 degrees Fahrenheit. Lush tropical plants, bamboos and palm trees almost covered the whole building. You can't see it from a distance. As we entered the building, suddenly the temperature dropped by almost 30 degrees.

A cool breeze welcomed us as we walked under the building, which is an open area with torches, water fountains, wooden statues and welcoming smiles. Men and women adorned in tropical attires… beautiful red, yellow and orange flowers… guests wearing leis, swimwear and a recent tan.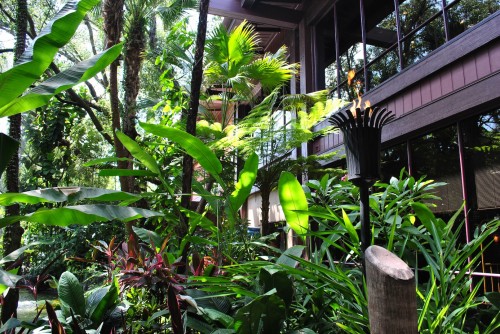 Sure, we all dream of a vacation to Kona, Hawaii. The miles and miles of unspoiled shoreline, happy feet walking on white sandy beaches, sitting on a lounge chair with the tropical breeze calming you as you doze off reading your favorite book.

The Polynesian Resort at Disney is all of that and more… it is a place for a dose of man-made Hawaii. Disney's creativity and excellence is seen all over the resort. Polynesian inspired artwork, architecture and concepts make this place the next best thing to the Hawaiian Islands.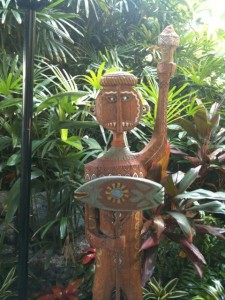 For inspiration, I travel to Disney whenever I have the time, since it is only an hour to an hour and a half drive from home (depending on traffic and if we get lost again).

At the center of the resort is a lavish décor of greens, volcanic rocks, water cascades and flowers. Kona Cafe is on the second floor. Table for five was reserved a week ahead. Some restaurants inside Disney's theme parks are open to the public without the need to hold theme park passes. Check with Disney's reservation to find out more.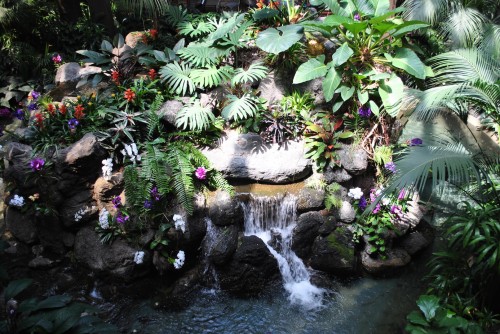 This is a
great way to dine outside the usual, and the best part is parking is free. You can take the bus or the monorail around Disney theme parks. Of course, you are not allowed to enter the theme parks without a ticket.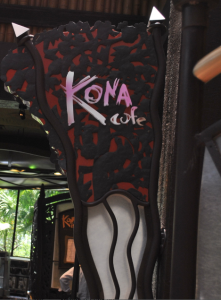 As the hostess brings you into the casual café "without walls", she will bring you to feast your eyes with the dessert selections on the onstage open pastry kitchen before you are seated. This afternoon, Julio was making macaroons.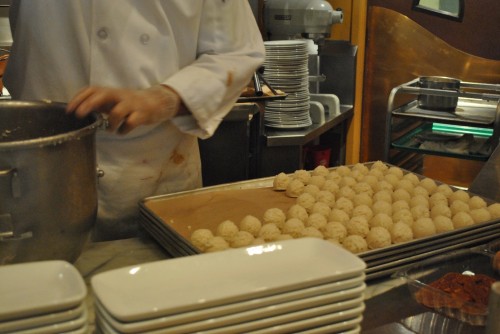 These are what were served at our table (and more)…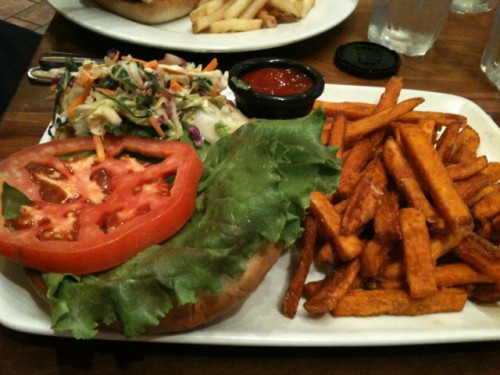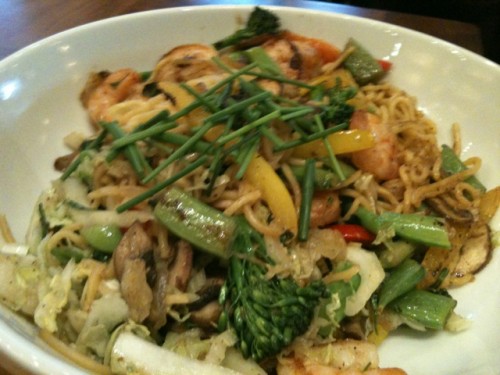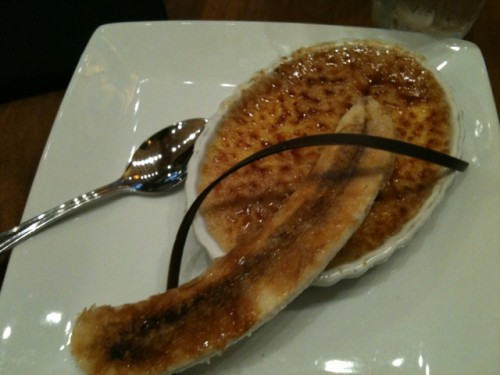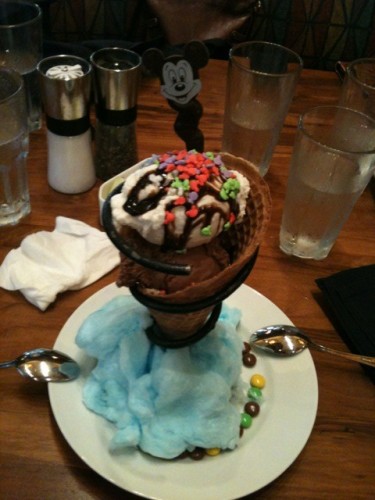 The resort has its own beach, huge pool, water slides built inside a 40-foot volcano for kids, and a snack and drinks bar. The beach looks as though its been there forever, with palm trees and lounge chairs lining the area.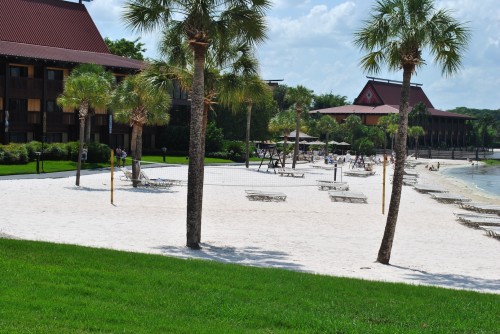 Disney Polynesian Resort is a combination of Hawaiian and Tahitian decors. The two-story and three-story village longhouses are connected to the Great Ceremonial House that is built to resemble a royal Tahitian assembly lodge.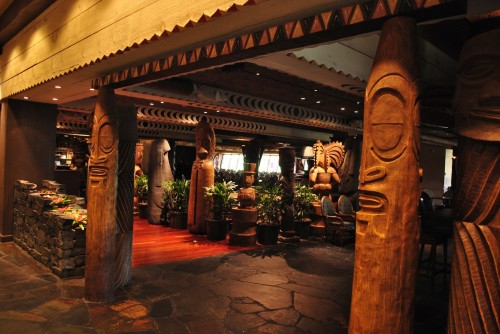 Whether it looks like the real Hawaii or Tahiti, Disney Polynesian Resort gives guests a feel of tropical paradise. Today we were there to meet our daughter's classmate from third grade. They have not seen each other for eight years. Oh, how the girls have grown since those little play dates in Long Island New York.

Both living thousands of miles apart with different ambitions and dreams… as I sat across the table from them, I realized this friendship was enriched because her parents and us have helped in making it possible.

They say it takes a village to raise a child. In Hawaiian the word "ohana" means family. Family could mean parents, grandparents, uncles, aunts and children living under a roof. It could also mean a close friend or close family friends not related by birth.

Danielle is our "ohana"… even though she is of Russian, American, Jewish descent.

That's inspiration and friendship at Kona Café, Disney's Polynesian Resort. Walt Disney said, "You can design and create, and build the most wonderful place in the world. But it takes people to make the dream a reality."

What are your thoughts? Please leave your comment below.

Click on link for more information about Disney's Polynesian Resort.