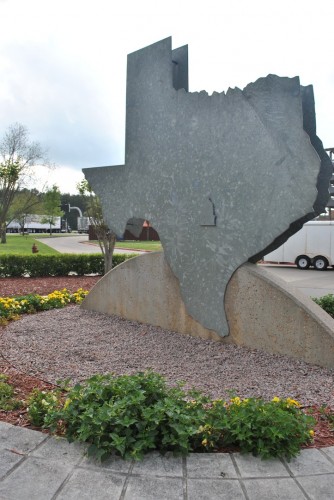 While driving along Dallas to Austin, images of cowboys, boots and hats came to mind. Our conversations took us to the Dallas Cowboys, beef jerky and where could we find a great Texas beef barbecue. The locals will know best...so we sought out help from a local.
Stopping by at Robertson's Chopping Block for 1 pound of beef jerky and 1 pound of turkey jerky, we asked the cashier where is the best place for beef barbecue. He recommended Johnny's Steaks and BBQ, an eatery tucked away from the main road in a small town called Salado.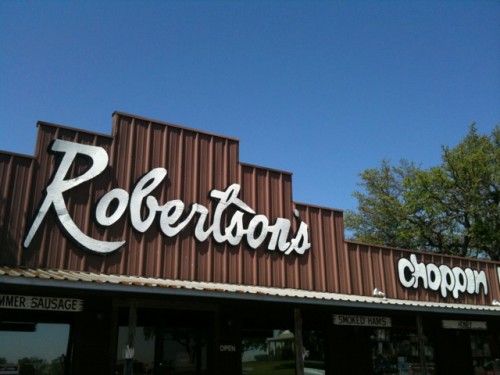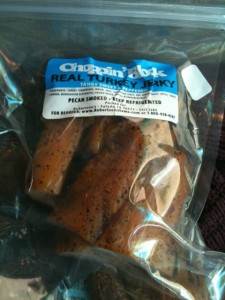 Salado is about 45 minutes from Austin, off Exit 284 on I35, between Dallas and Austin. Where is it? We drove through a small road along the highway onto another smaller road to get there. With our google map on the phone, we finally found it.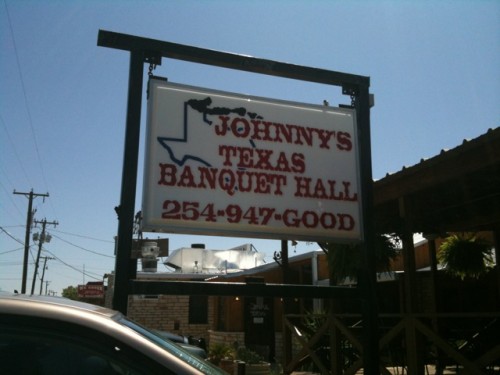 Men in their trucks, one with a trailer filled with horses, cowboy hats, belts and boots were dining with friends. It was lunch time. We walked into the rustic room filled with diners, into the smell of grilled meat.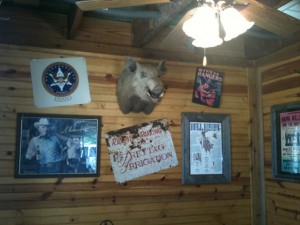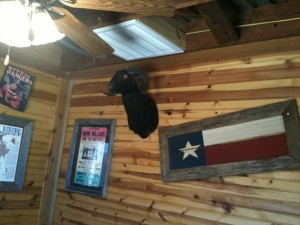 The lady who came in with us directed us to the counter. I overheard, "newbies....". "Yes, we are newbies" we said with a smile. "Oh, you order and pay here before taking a seat." Definitely not a place that most tourists stopped for a meal.
Raising cattle is a big business in Texas, a way of life and livelihood for more than 135,000 beef ranchers today, according to Texas Beef Council. It has a history that dates back to the 1800s. Movies of cowboys, romance in ranchers were made through the years. Novels have also been written about ranchers and cowboys. The most famous breeds in Texas are the Longhorns.
Our server came with our meal. Here are pictures of our beef and chicken... mesquite grilled ribeye , brisket...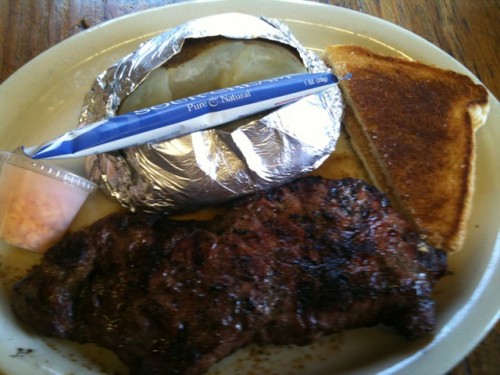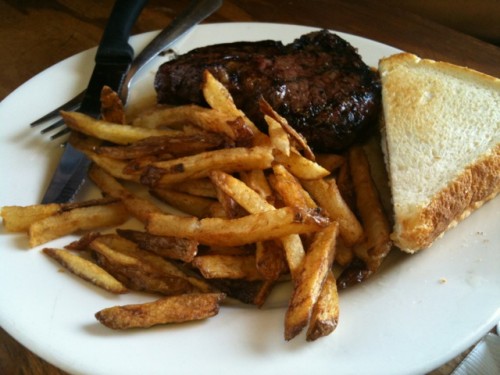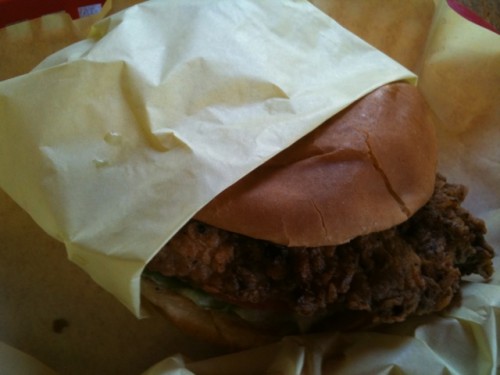 Johnny's is a father and son establishment, Johnny and Josh Bratton. They want diners to have a feel and an understanding of Texas as they enter the restaurant. The restaurant is decorated with antlers, pigs, flags, signs and stickers. Meals are freshly cooked with a touch of southern hospitality. They specialize in Mesquite Grilled Steaks and they are all hand cut and cooked to order...that is freshness to me.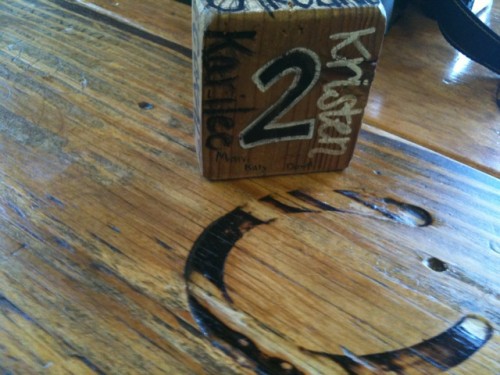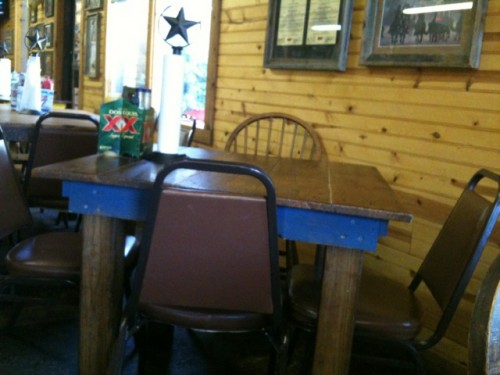 Johnny's has daily specials. I wish we were there on a Thursday where the All the Pork Ribs You Can Eat are served with a choice of two fries, potato salad, mashed potatoes, cole slaw, pinto beans, green beans or corn for $9.95. It was a Wednesday, so I settled for a 12 oz. Mesquite Grilled Ribeye and left wanting Pork Ribs!
One of the advantages of a Road Trip is the convenience of stopping in small towns along the route. Here, we traveled to a small community in the outskirt of Austin, the town of Salado, Texas for a taste of Texas barbecue. A place we have never heard of before this road trip.
Do you stop in an unknown town and ask the locals for best places to eat? Let us know. Please comment below.