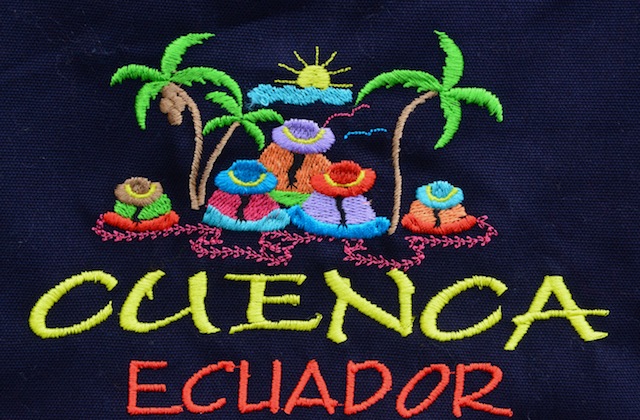 If a local gives me a tip about places to shop in Cuenca, I listen. It's almost certain she or he is right. Now that I've shopped in Cuenca and Otavalo, I dare say there is not much difference between Otavalo and Cuenca's San Francisco market when it comes to Ecuadorian souvenirs.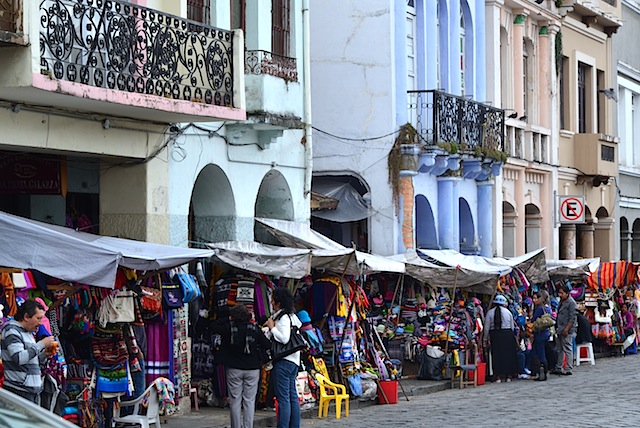 The only difference is Otavalo's indigenous market is huge and there are more vendors. I personally prefer souvenir shopping in Cuenca. Here's why:
One: The vendors are friendly
We took our guest shopping in Cuenca since he did not have the time to make a trip to Otavalo. The lady who served us is from Otavalo and she wore the same indigenous dress like the vendors in Otavalo. I shopped as well and bought local made color pencils, a beautiful embroidered Otavaleno baby dress and scarves. The key to better prices is to shop with the same vendor.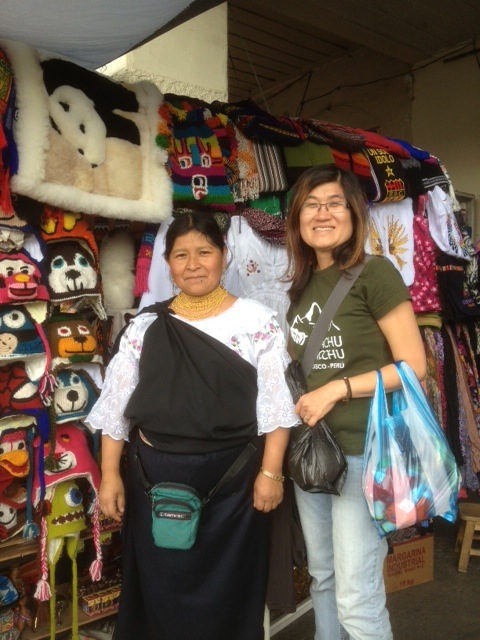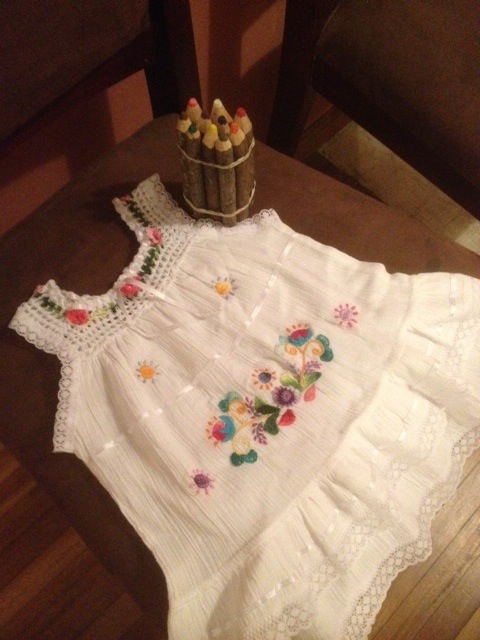 Two: Not so overwhelming
On a Saturday, Otavalo market has literally thousands of vendors selling almost similar items. The questions of "what if there are better scarves/bracelets/bags?" or "will there be a better price at another stand?" constantly ran through my head.
Souvenir shopping in Cuenca was not so overwhelming. We had just a few stands to choose from.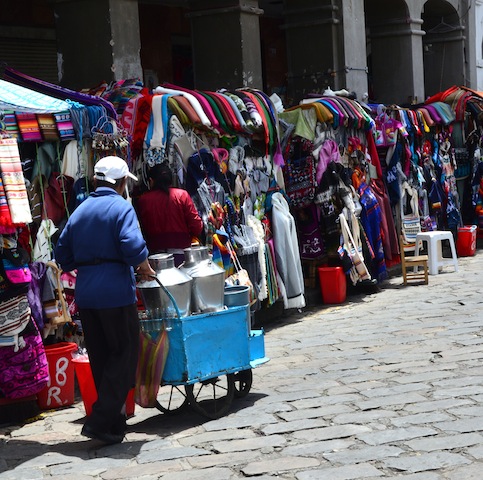 Three: Price may be better
I was quoted $3 for the color pencils but $6 in Otavalo. The rule of thumb for bargaining is a few dollars less than the asking price. I could easily ask for $2 for the color pencils, which I did and got them for that price. I couldn't get the color pencils down to $2 in Otavalo.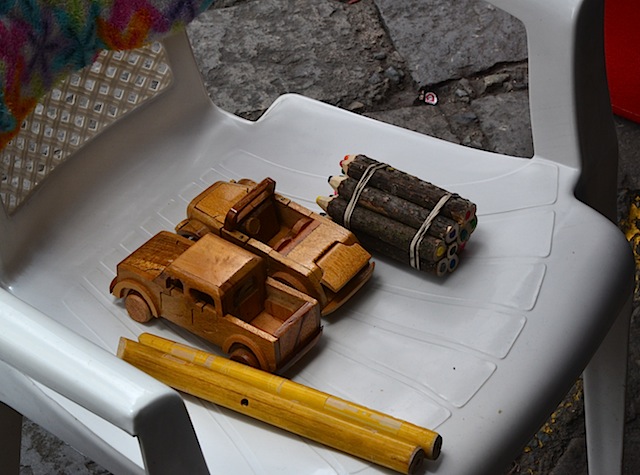 Four: Personalized service
While looking through the vendor's merchandise at her outdoor souvenir stand, she invited us to her indoor store just steps from the stand. Inside the store there was another door to a huge indoor shopping area. The merchandise inside was different from the stand. There was more variety and huge rugs and blankets were on display.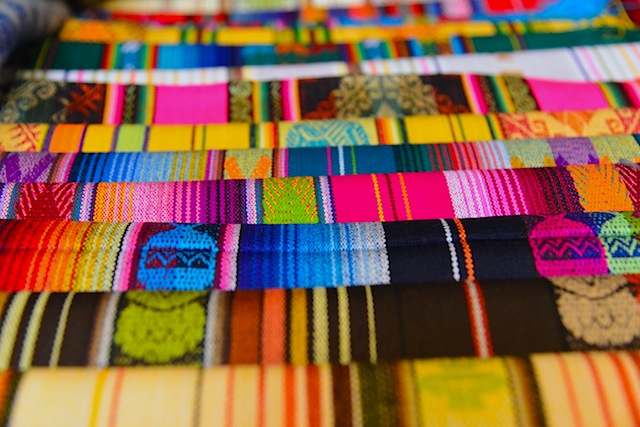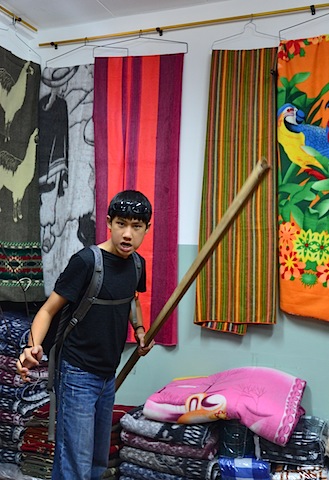 I was so impressed with the 'hidden' souvenir shopping that I took a photo with the owner in the middle of the room. There must have been two separate rooms inside the huge indoor shopping place.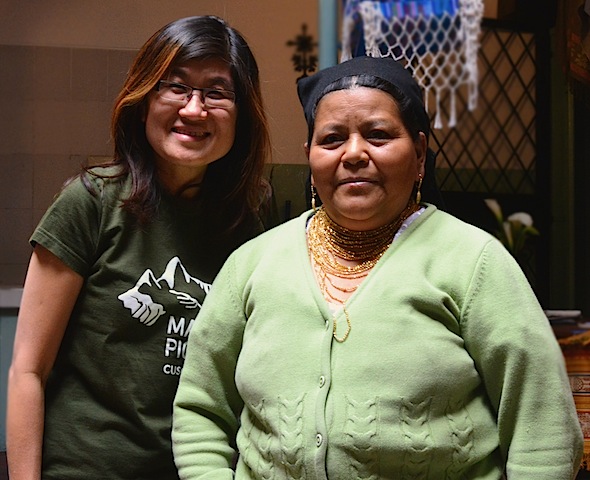 Five: Not so crowded and safer
We were warned to be extra careful with our belongings while shopping in Otavalo market. Cuenca is less of a threat because it is small and less crowded.
Six: The ladies wore the same traditional dresses
Most of the vendors in Cuenca dressed in their traditional Otavaleno dresses as well. The only difference is there are more male vendors in Cuenca's San Francisco Market.
With that said I still think that Otavalo indigenous market is a great place to visit if you have never visited one in South America. I will be sharing a blog post on our visit at Otavalo market next.
Near the San Francisco Market is Casa de la Mujer (Women's House), a quiet enclosed shopping place where Ecuadorian artisans are found on two floors selling bracelets, jewelry, Panama hats, pottery, ceramics, scarves, dresses, purses and more. The merchandises are not necessarily from Cuenca. I saw pieces of silver filigree earrings from Chordeleg and some probably made in China stuff.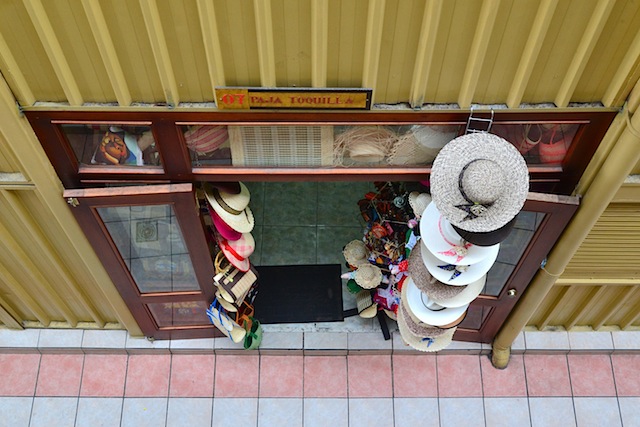 It was here that I purchased beautiful handmade bracelets from the beautiful Maria Luz. I purchased one on my first trip and went back for five more two weeks later.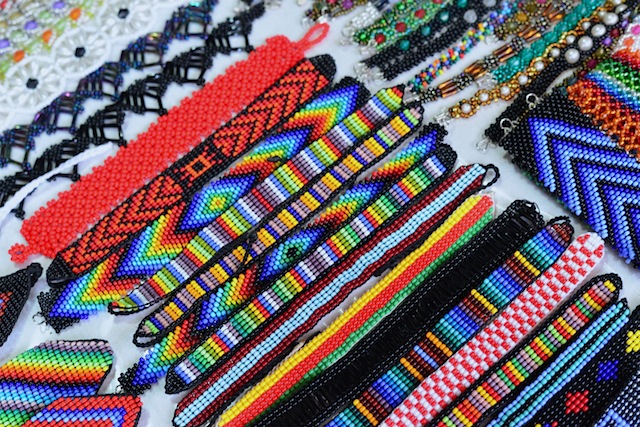 Cuenca is one of my favorite cities in Ecuador. Souvenir shopping in Cuenca especially at the San Francisco market is fun and haggling is recommended. I'm not good in haggling, how about you?