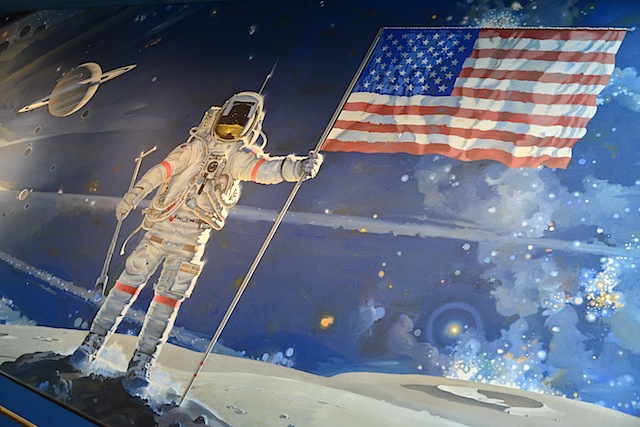 It was July 20, 1969 when the world was either glued to the radio or heard of news from the distant land that American astronauts Neil Armstrong and Buzz Aldrin stepped foot on the surface of the moon. Astronaut Michael Collins, the third man in the same mission was inside Columbia, the Command Module.
Whether you are born before or after 1969, that was a momentous moment. The Lunar Module "Eagle" was one of the 400 objects related to the first landing mission to the moon displayed at the National Air and Space Museum. I was fascinated with these objects.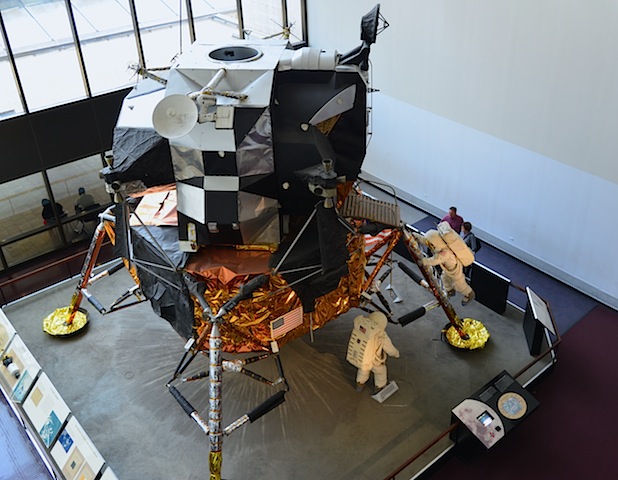 The National Air and Space Museum in Washington DC has over 17,000 objects. It was impossible to take them all in. So I focused on 3,500 objects related to Apollo Moon landings including the Apollo 11.
According to the National Museum of Air and Space, on July 16, 1969 the Apollo 11 mission was launched from Cape Kennedy atop a Saturn V rocket.
The complete Apollo 11 parts consisted of Command module, no. 107, Service module and the Lunar Module (Eagle). The Service Module contained the main spacecraft propulsion system and consumables while the Lunar Module was the two-person craft used by Armstrong and Aldrin to descend to the Moon's surface on July 20. The Command Module is the only portion of the spacecraft to return to Earth. (Source: Museum of Air and Space)
The Apollo Command Module Skylab 4 on display is identical to those used during the Apollo Program.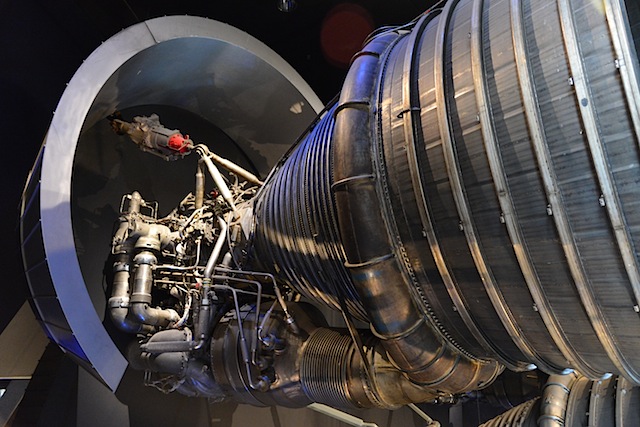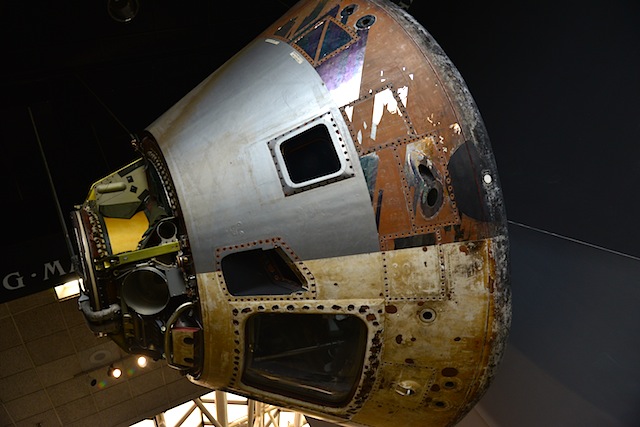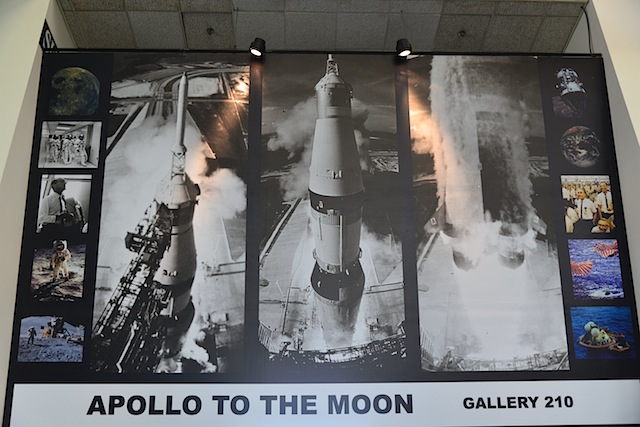 Among the many objects was a complete set of a Apollo 17 Space Suit excluding the portable life-support system. Because it was left on the moon to conserve weight. The helmet was removed in recent years because the museum discovered that the  suit was so tightly sealed that bacteria was growing. This suit was worn by Astronaut Eugene A. Cernan during the Apollo 17 mission. He was the last man to leave the Moon. The suit was with a layer of aluminized gridded Kapton film for additional protection and is more advanced than those worn by Armstrong and Aldrin.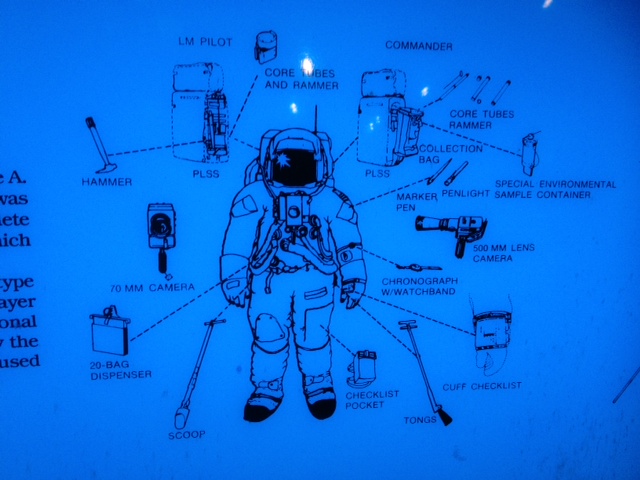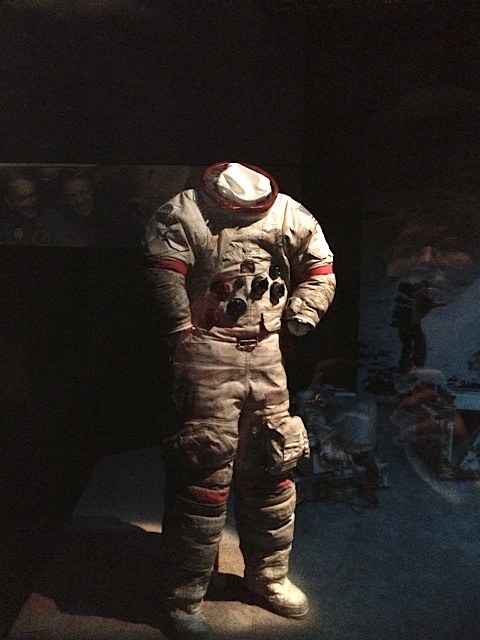 Space food on display: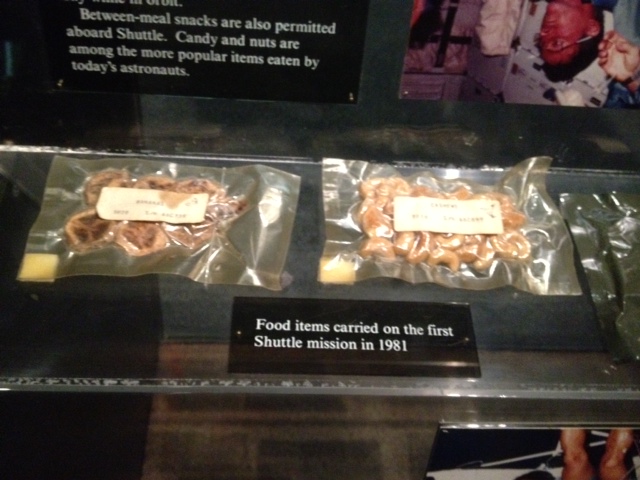 The Lunar Roving Vehicle (LRV) that carried two astronauts with life-support systems, scientific equipment and lunar samples. The first was used during the Apollo 15 mission on July 31-August 2, 1971.
At the main hall of the museum were displays of rockets, missiles, flying objects and space travel. The Wright Brothers' stories and 1903 Wright Flyer, Charles Lindbergh and Amelia Earhart's stories were among those that are worth a revisit.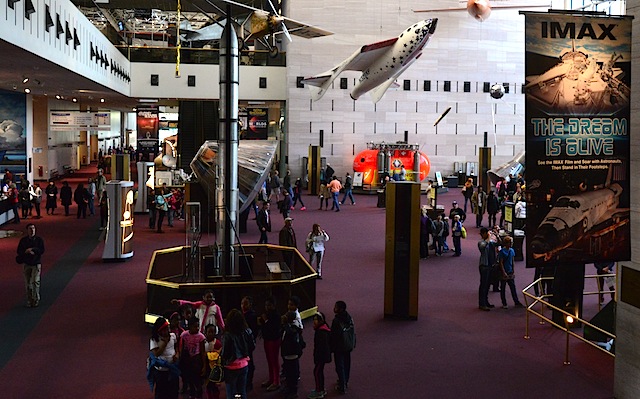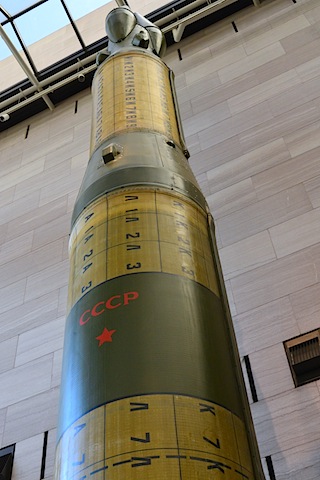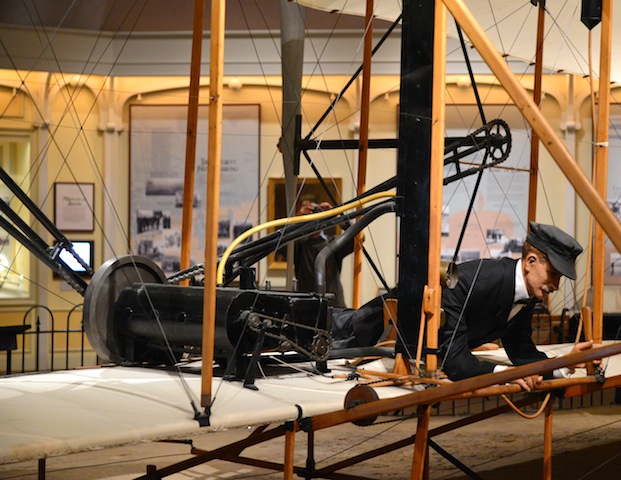 Admission to the museum is free. It is open daily from 10 a.m. to 5:30 p.m. except December 25. Take advantage of the free 90-minute tour happening twice a day at 10:30 a.m. and 1 p.m.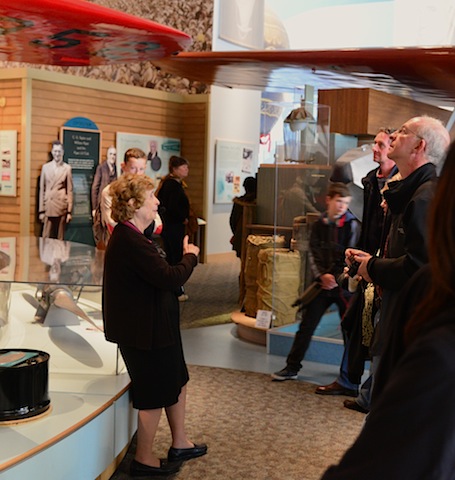 Location: Independence Avenue at 6th St SW, Washington DC