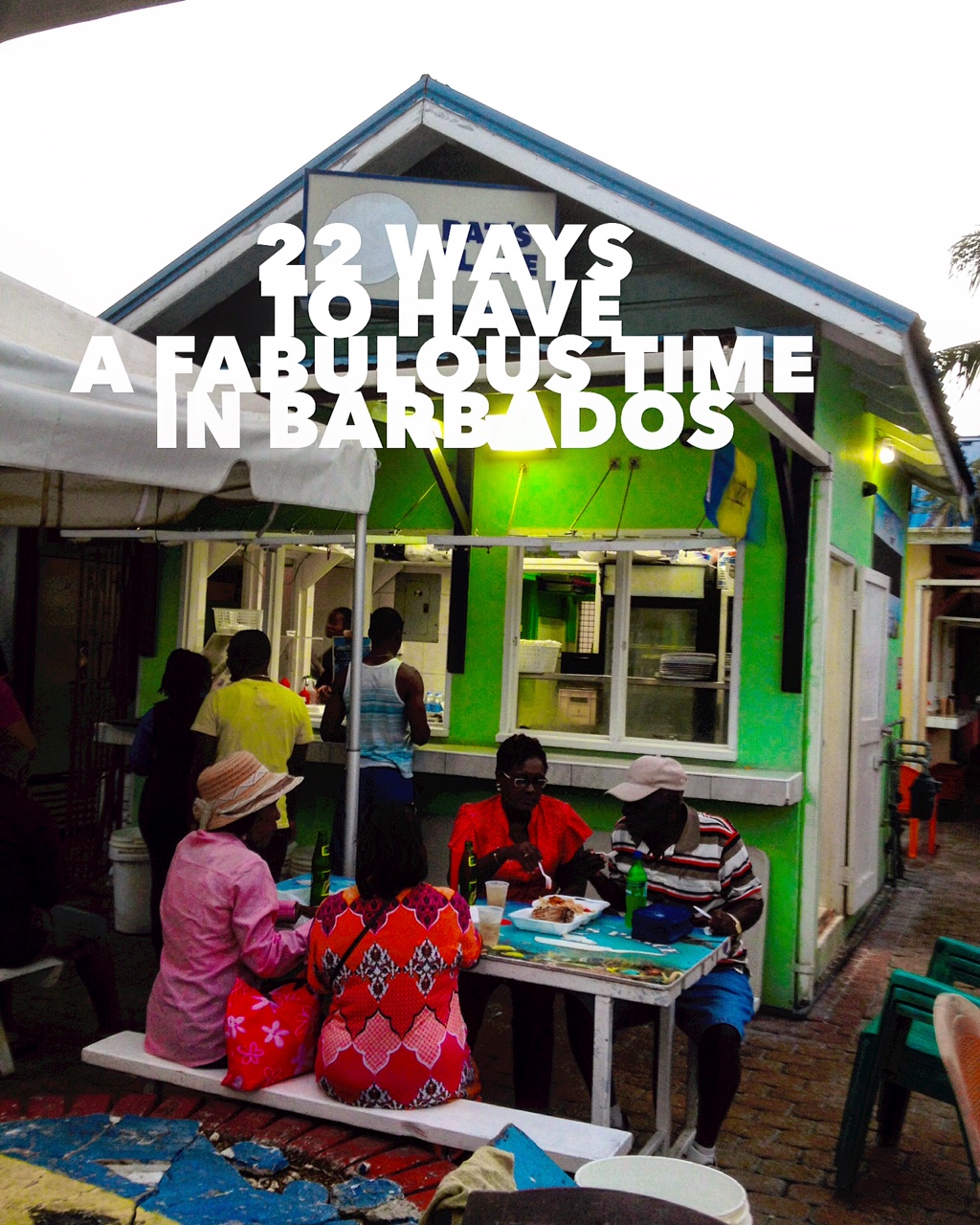 Over 70 miles of brown, pink and white sandy beaches await you as you descend from your plane to the island of Barbados. The weather is perfect, averaging around 75 to 85 F and humidity hovering around 57 to 74 percent.
The island's British, West African and Caribbean heritage provides a unique blend of the Bajan culture. Ruled by the British for 339 years, from 1627 to 1966, the island still reflects several elements of the British culture. English is widely spoken and is the official language. Bajans drive on the left, embrace afternoon tea, and play polo and cricket depending on which group of people you lime or hang out with.
Peak travel season is from the end of December to April. Hotel prices and airfare tend to be higher during peak season. For an affordable vacation, visit Barbados from June to November.
Are you planning a trip to Barbados? There is much more than fabulous sand, sea and sun in Barbados. Here are 22 ways to have a fabulous time there:
1. Oistins Friday Fish Fry
Visit Oistins Friday Fish Fry for grilled or fried fish and beer. Join the locals and tourists for a night of eating and liming (Bajans word for hanging out) in Barbados' most famous liming venue on Friday evenings. There are plenty of vendors selling the same things, competing for tourists' attention, making it a fun place for a street party every Friday evening. Expect fried or grilled fish like dolphin (Mahi mahi), Flying fish, kingfish, barracuda and swordfish in the menu.
Once you have chosen the vendor you like, take a seat on the picnic benches or plastic chairs. Listen to the live music playing in the bandstand while you wait for your plate of fish and a bottle of cold local beer. There are opportunities to talk to strangers sharing the table with you.
2. Try Banks, the popular beer in Barbados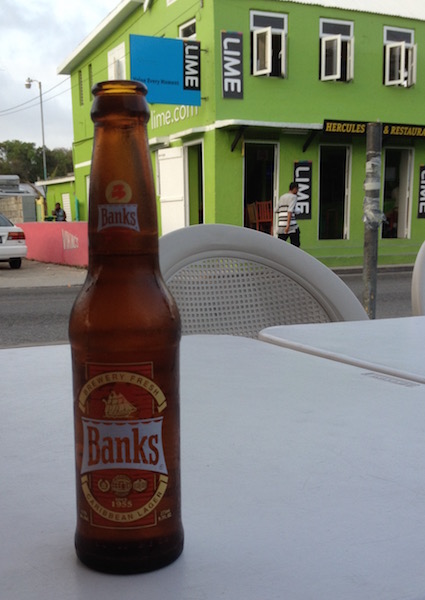 3. Visit the fresh fish market and walk on the pier in Oistins
Oistins Friday Fish Fry usually starts after 6 pm. You can go early and visit the Berinda Cox fresh fish market, a roofed open-air fish market. The market is open daily. Oistins is a working fishing village with boats and fishermen hanging out drinking beer and playing dominoes.
4. Eat Flying fish with baked macaroni pie
Flying fish is the most common fish in Barbados. In fact, Barbados is known as "The Land of the Flying Fish!" You must try fried or grilled flying fish with macaroni pie when in Barbados.
5. Visit Harrison Cave
See the wonders of the underground world in Barbados.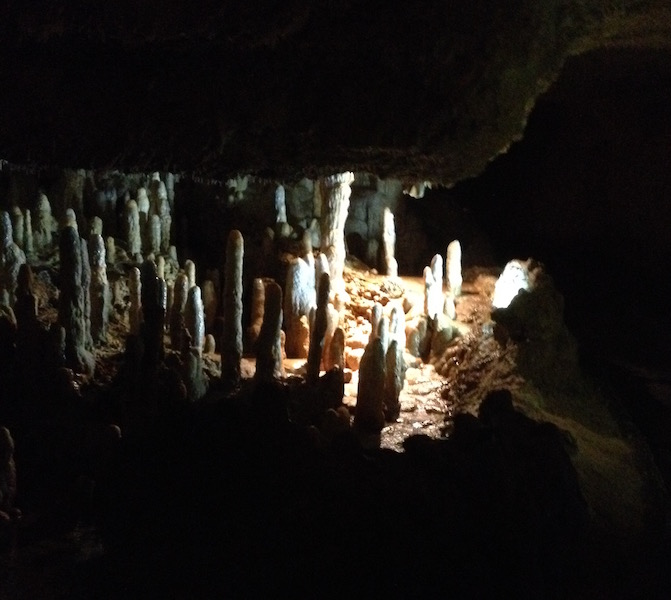 6. Visit St. Nicholas Abbey
Discover the history of Barbados and visit one of the oldest Jacobean mansions in the Western Hemisphere.
7. Taste Barbadian rum
Mount Gay Distillery started in 1703. Rum culture is important in Barbados. Visit Mount Gay Distillery for the experience. If you can't, a tour to St. Nicholas Abbey includes rum tasting too.
8. Stroll on the quiet beach on the west coast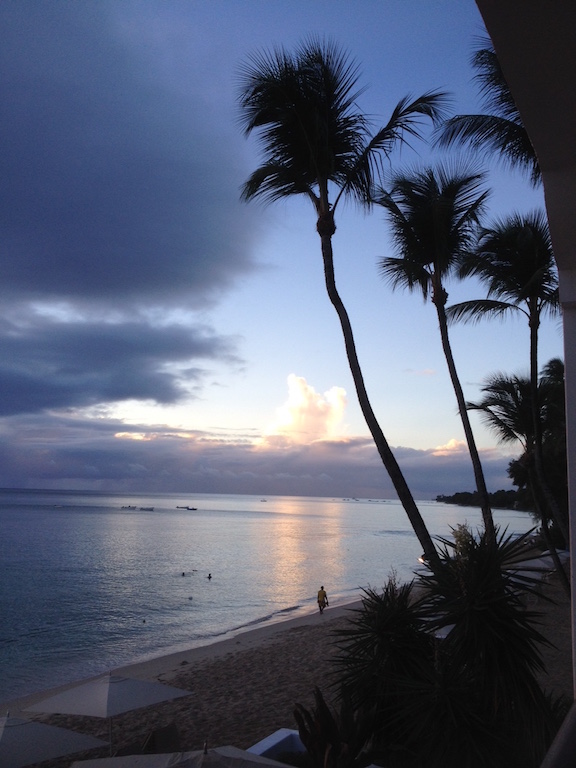 9. Chat with the friendly locals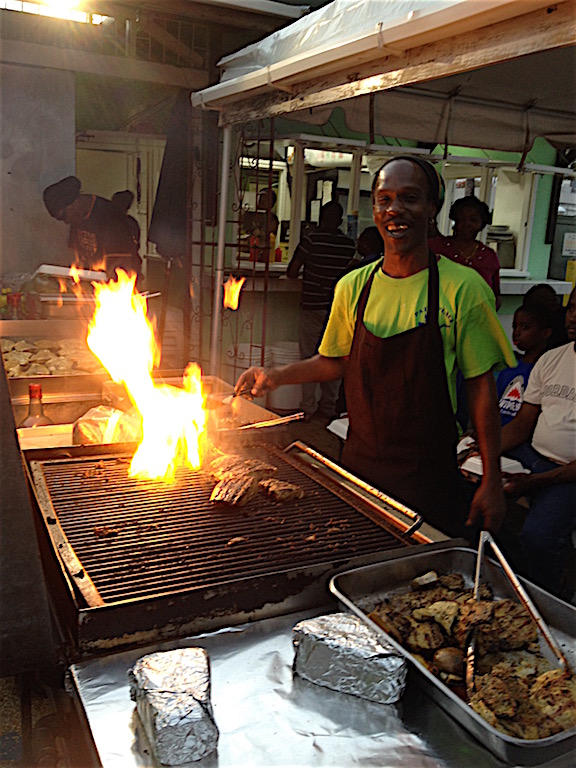 10. Rent a car, not just any car. Rent a mini moke!
For details check out my eBook - Take a Break: Go to Barbados at Amazon.com. ($2.99)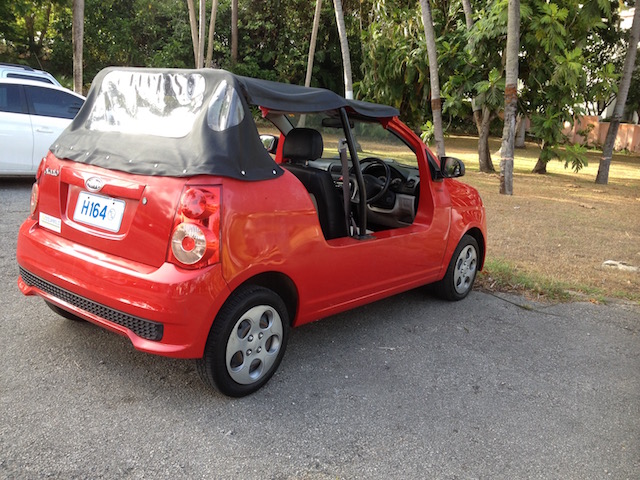 11. Drive around the island
Check out the neighborhoods around the island. Drive safely!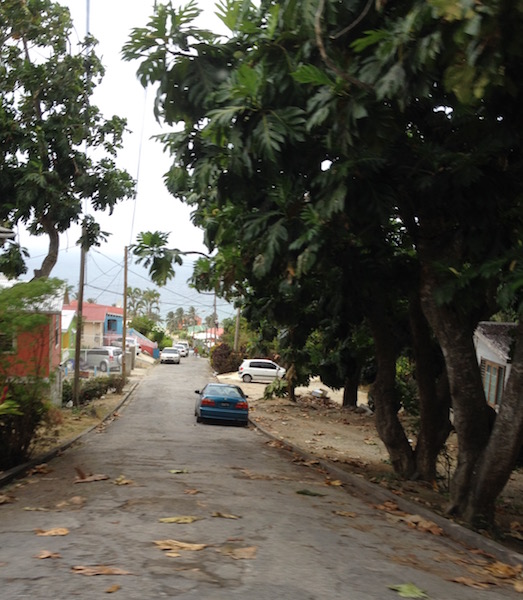 12. Drink rum punch and more
Don't drink and drive.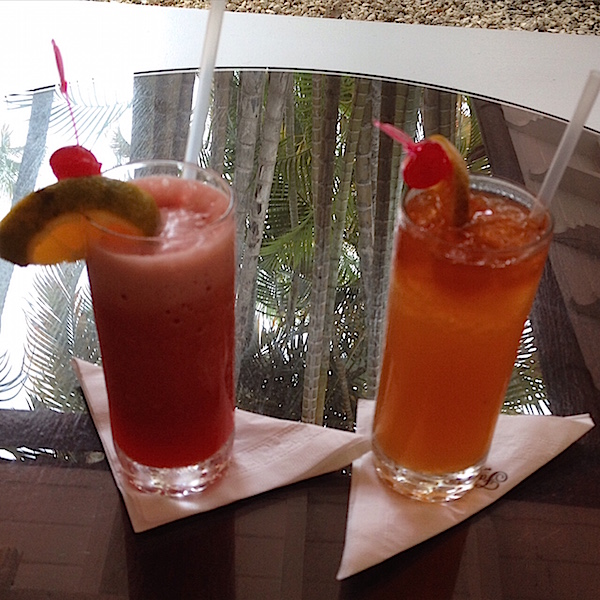 13. Visit Bathsheba
Bathsheba is located in the east coast of Barbados where the coast is rugged and the waves are suitable for surfing.
14. Have an afternoon tea in one of the hotels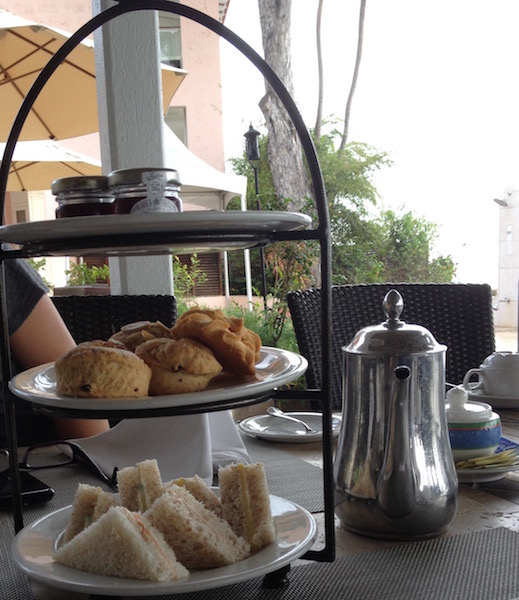 15. Visit a rum shack
There are less than 1,000 rum shacks in Barbados now. These are tiny huts selling rum and beer to the locals at ridiculously cheap prices. Nigel Benn Aunty Bar is a popular rum shack. Unfortunately, while we were there, the owner was taking an afternoon break. Look at the Old Brigand rum ad.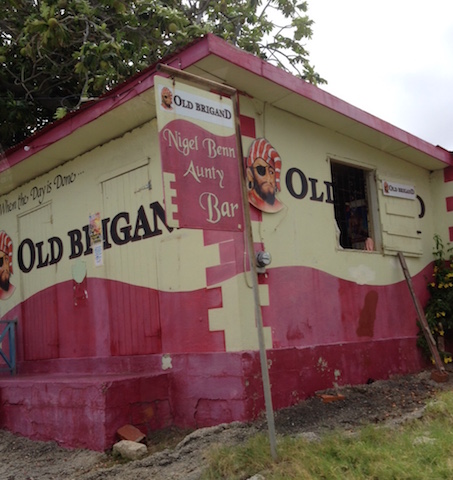 16. Look out for black belly sheep
Barbados black belly sheep look like goats. According to BarbadosBlackBelly.com, a ram at 9 months is about 42-44 lbs and by 14 months, it will be about 55 lbs. Black belly sheep have a less muttony taste compared to lamb.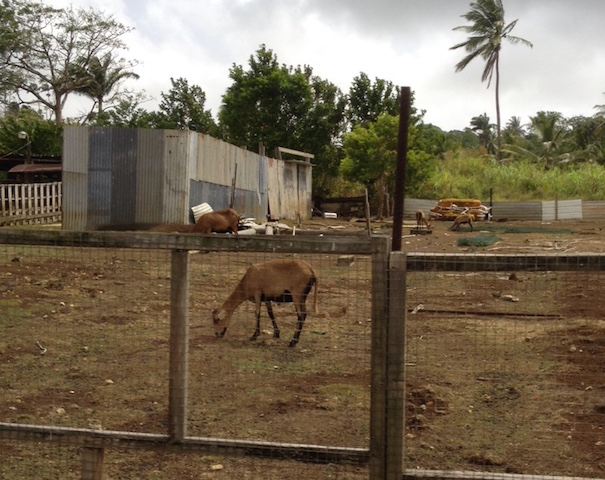 17. Go to the Gap - St. Lawrence Gap
Another liming venue in Barbados.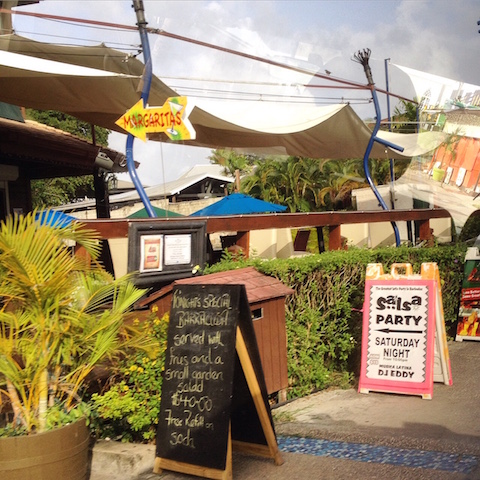 18. Check out the restaurants, clubs, shops and Chattel Village in Holetown
19. Enjoy various types of water sports on the island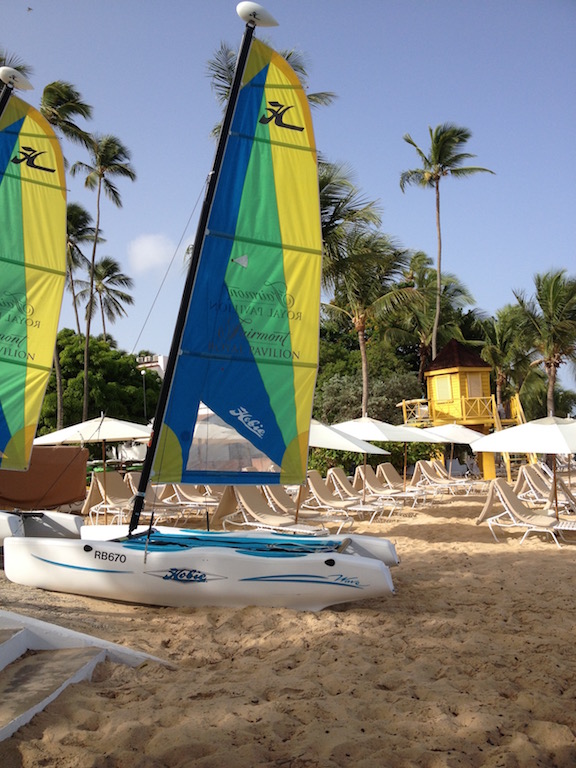 20. Dine in a restaurant with an ocean view
Here's the Palm Terrace Restaurant in Fairmont Royal Pavilion Hotel on the west coast of Barbados.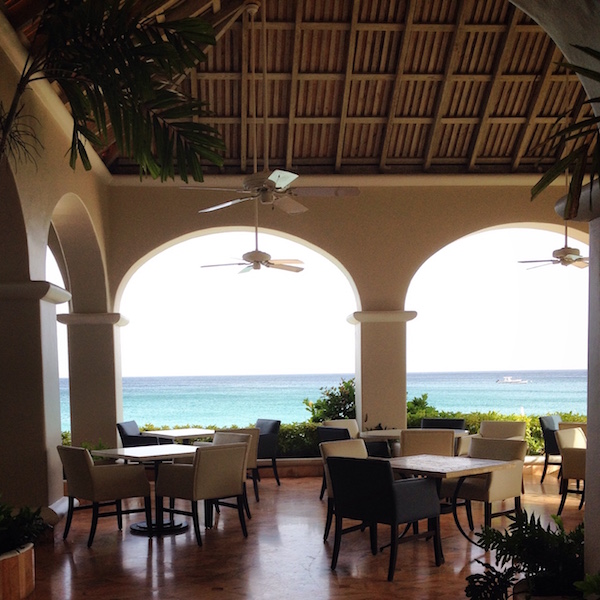 21. Check out the local fruit stalls and supermarkets for fresh fruit
22. Enjoy the flowers and views at Flower Forest
The Flower Forest, at 750 feet above sea level offers panoramic views of Chalky Mount and the East Coast. A map with names of flowers and trail signs are available for guests to take on a self-guided tour around the Flower Forest.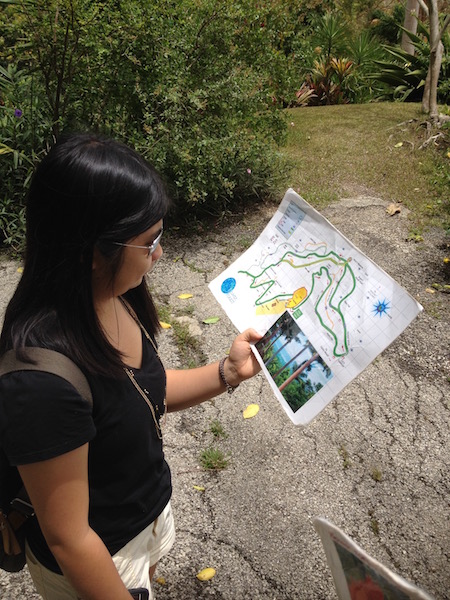 For more information about Barbados read my eBook, Take a Break: Go to Barbados ($2.99). There is a chock-full of information for less than 3 bucks. Get it today and let me know what you think?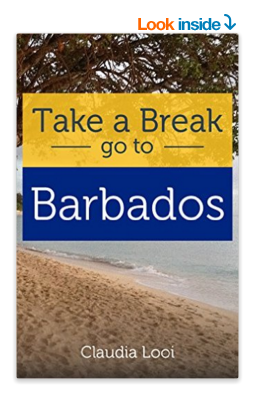 Like this list and photos about fabulous ways to enjoy Barbados? Let me know your thoughts.