Apple picking season usually starts at the end of August until the end of October. We arrived a little too late on November 1st but there were still plenty of fresh apples to purchase at farm stands.
Apple Hills had a bushel of apples at the counter of the Tourists Information Center at the border between Pennsylvania and New York. "Just help yourself with the apples", said the lady at the counter. "They are fresh from the farm." It's been a long time since McIntosh apples tasted so good. Usually they taste pasty because of their long shelf life.
We took a short scenic drive to the Green Family's Apple Hills near Binghamton NY. Apple Hills has been in business since 1848. The apples and other seasonal fruits and vegetables are sold at their Big Red Farm Market.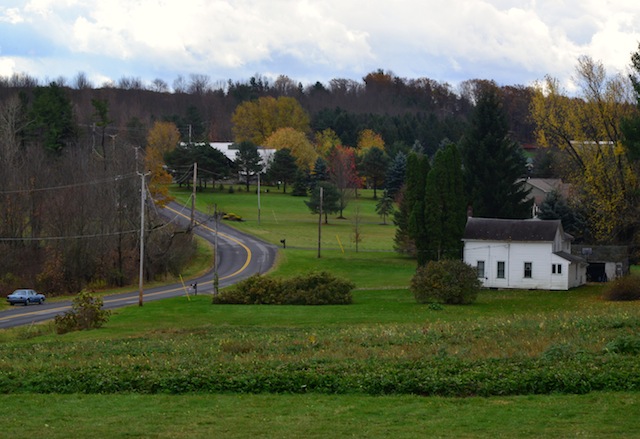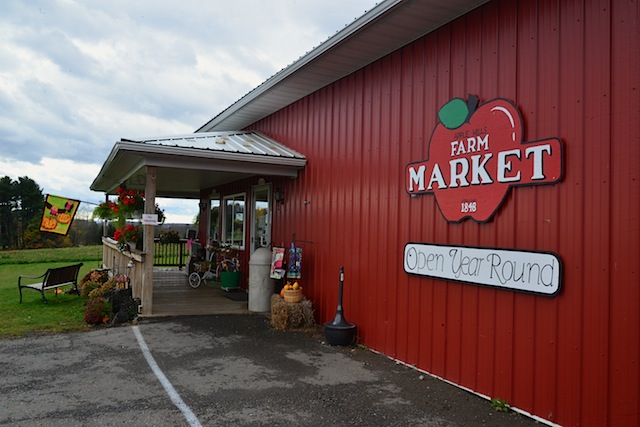 Big Red Farm Market is open year round along with The Apple Dumpling Café. In there it is just like any country store in the north where cider, jams, cheese, spices, maple syrup and unique gifts are sold.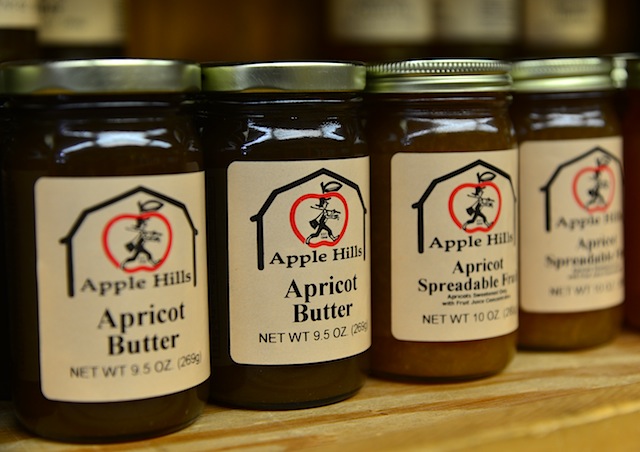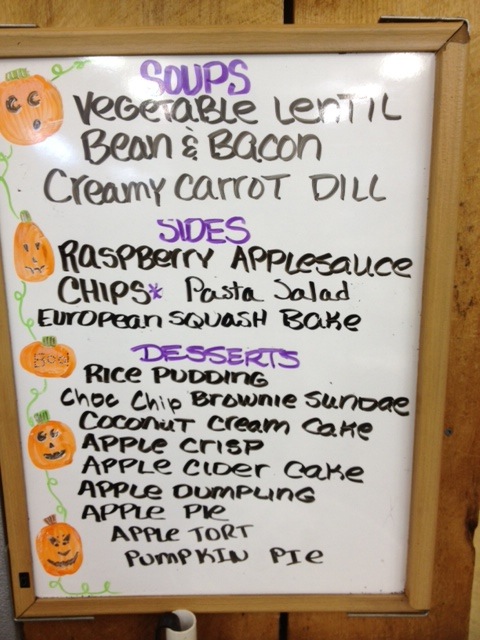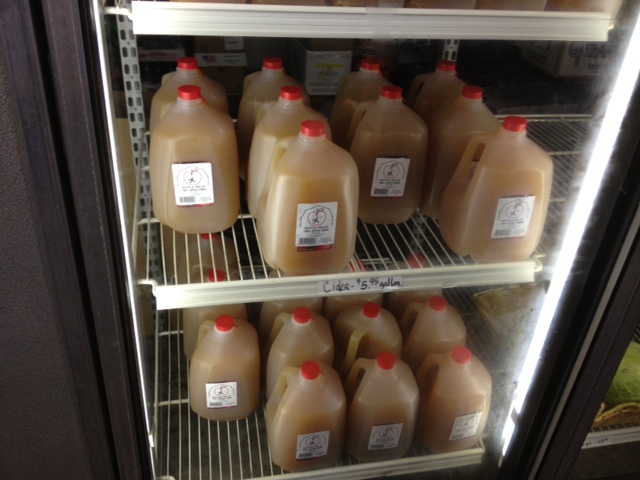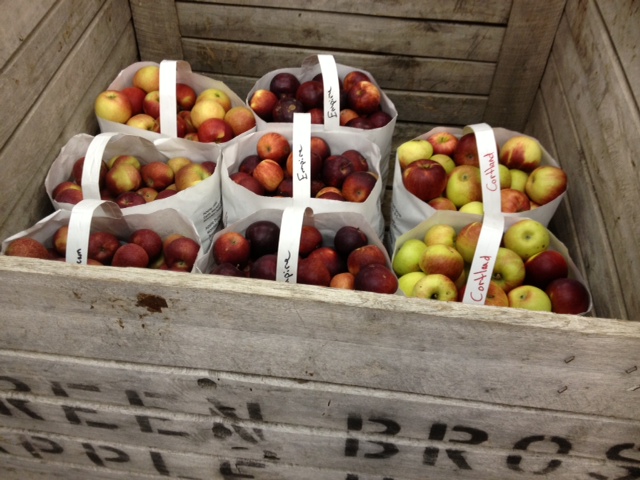 I've learned something new about the Empire Apple from Apple Hills. The Empire apple was developed at the New York State Agricultural Experiment Station in Geneva NY in 1966. It is a cross of McIntosh and Red Delicious and popular because of its crisp and firm texture.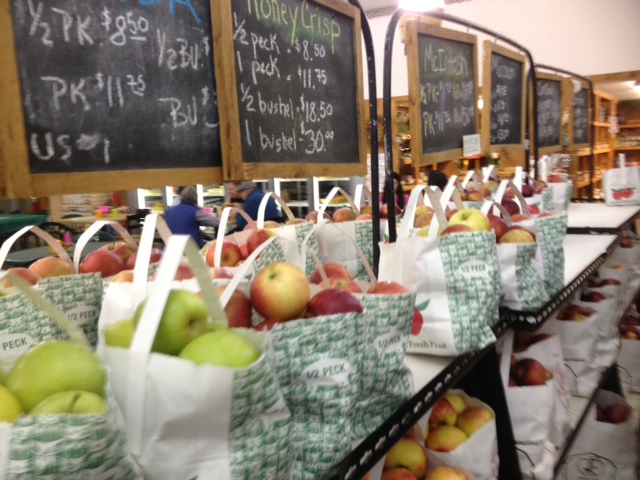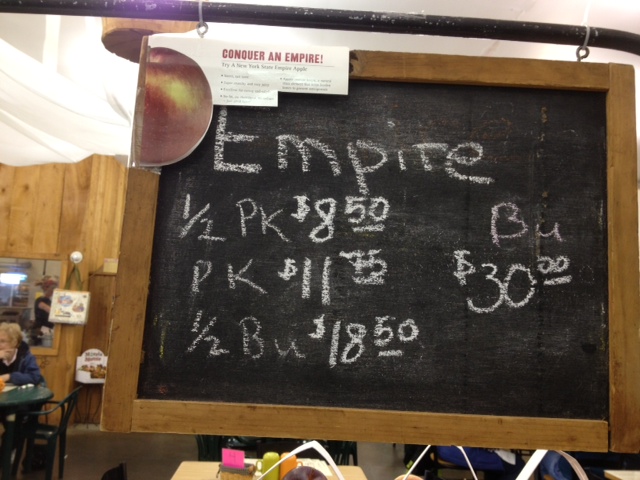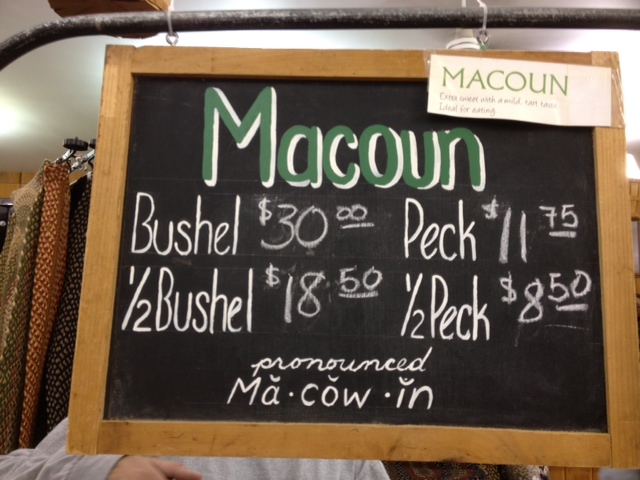 These are some important lessons from a brochure I picked up at Apple Hills:
One pound of apples consists of four small apples, three medium apples or two large apples. Two medium apples are needed to yield one cup of grated apples. You need two pounds of apples for one nine inch apple pie.
When you cut an apple and to keep apples white longer, dip in a lemon juice and water solution. A temperature of 32 to 40 degrees Fahrenheit will keep apple crisp and fresh for six weeks depending on maturity when refrigerated.
Apples stores in room temperature will become overripe and deteriorate five to ten times faster than those refrigerated.
New York State apple varieties include McIntosh, Empire, Jonagold, Honeycrisp, Macoun, Braeburn, Paula Red, Cortland, Red Delicious and more.
Do you have a favorite?
Source: www.nyapplecountry.com and www.nycider.com
Location: 131 Brooks Road, Binghamton, NY 13905
http://www.applehills.com/