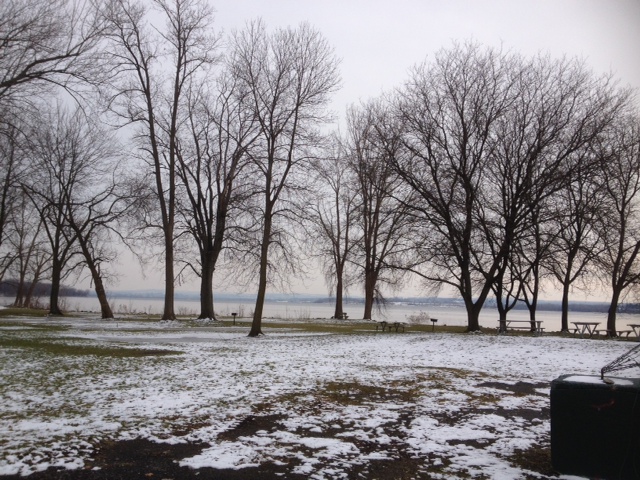 It's that time of year when humans and birds alike leave Upstate New York for Florida. Ironically we did the opposite. We took on a three month assignment in the snowiest city in America, a city with an average of 121 inches of snow per winter.
Our current accommodation is closer to the city of Ottawa Canada than New York City. This snowiest city usually wins the Golden Snowball award. You can track it at www.goldensnowball.com. Here are some photos (with my son smiling) of the surrounding area in mid-November 2013. On another note, our hometown in Florida had a temperature of 75 degrees with a sunny and blue sky.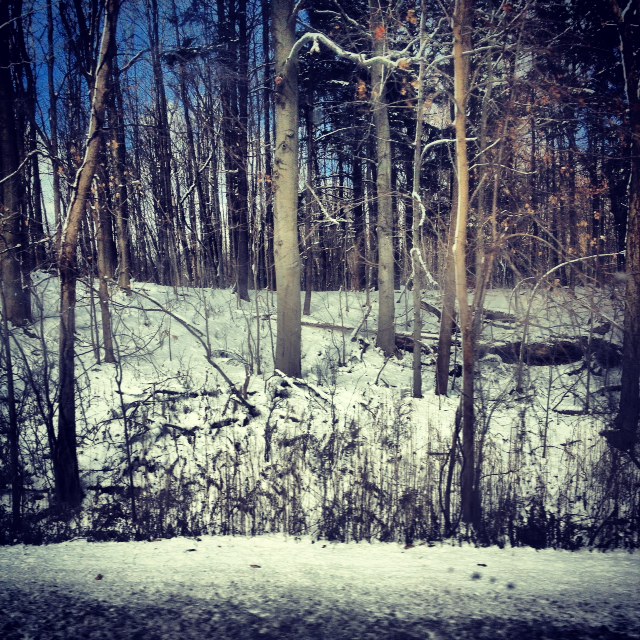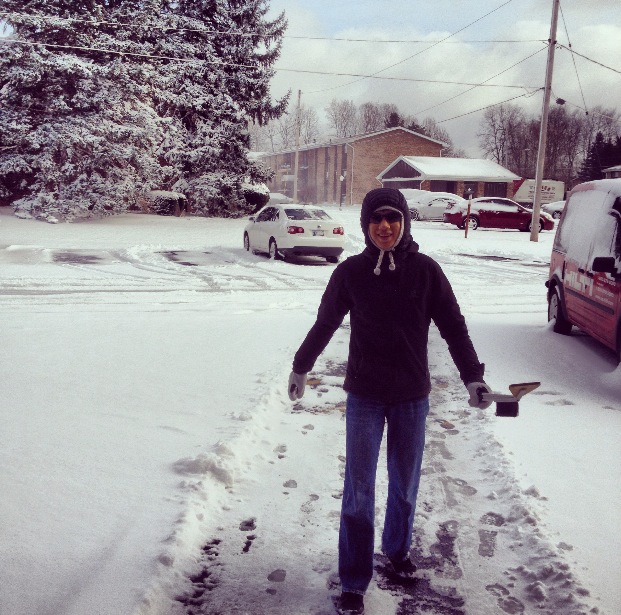 Syracuse has four distinct seasons. Ever since we arrived on November 1, 2013 we had only a handful of sunshine days. The rest of the days were grey and cold. We are looking forward to the abundant snowfall and holiday celebrations here and around the Finger Lakes area.
Here are a few of the activities we have planned and will be writing about in the next few weeks:
One: Dickens Christmas in Skaneateles
Every Saturday and Sunday between Thanksgiving and Christmas from noon to 4 p.m. The historical Skaneateles downtown hosts events for all ages including caroling, horse drawn carriages, and visits with Scrooge and Father Christmas.
More information at Skaneateles
Two: Lights on the Lake
From November 12th till January 12th Onondaga Lake comes alive from 5- 10 p.m. with towering holiday displays, animated scenes, colorful arches, larger-than-life Land of Oz, Victorian Village and lots more. This is the best way for us to experience the real winter wonderland during this holiday season with festive lights glittering in the snow. We haven't had that while living in Tampa for eight years.
At 7 p.m. to midnight on December 31, the New Year celebration begins with outdoor live music, inflatables, crafts, glow-in-the-dark mini golf and activities for all ages. At the stroke of midnight the Orange Ball Drop will ring in the New Year followed by fireworks.
More information: Lights on the Lakes
Three: Snowshoeing in Beaver Lake Nature Center
Beaver Lake has nine miles of trails and a 200-acre glacial lake. Cross-country skiing and snowshoeing are popular sports during the winter season in Beaver Lake.
Snowshoe rental is $3 for the first hour and $2 for each additional hour. There are two separate trails; the 1.4 miles flatter trail of Northern Exposure and the 2.2 miles hilly trail Southern Exposure. I am looking forward to the Moonlight Snowshoeing experience at Beaver Lake Nature Center.
Let it snow!
Location: 8477 Mud Lake Road, Baldwinsville, Telephone: 315-638-2519
Admission: $3 per car
Four: Clinton Square Ice Rink
Just like Rockefeller Center in New York City, downtown Syracuse Clinton Square has a huge lighted Christmas tree and ice skating rink.
It is $3 per adult and children under 12 is $1.50.
More information: Clinton Square Rink
Five: Scenic Byway on Cayuga Lake
We will take a scenic road trip through vineyards, marshes, villages, antique shops and slopes along Lake Cayuga, Finger Lakes longest lake. It is 87 miles to drive around the lake. The Village of Aurora is worth a stop. It is listed on the National Register of Historic Places with historic homes, churches and Aurora Inn.
The City of Ithaca is located at the south end of Cayuga Lake. Ithaca is home to Cornell University and Ithaca College.
For a new wardrobe we will head over to Waterloo Outlet Mall.
Six: The Seneca Falls It's a Wonderful Life Museum
Visit the real "Bedford Falls" which is Seneca Falls and the It's a Wonderful Life Museum. Museum opens from Tuesday-Saturday, 11-4 p.m. Closed December 24-January 1
More information: The Real Bedford Falls
Seven: Museum hopping
When the temperature dips lower in Syracuse and the Finger Lakes, it is time to go museum hopping. Syracuse is a historical city. European settlers came in the 1600s including French Jesuits in 1656.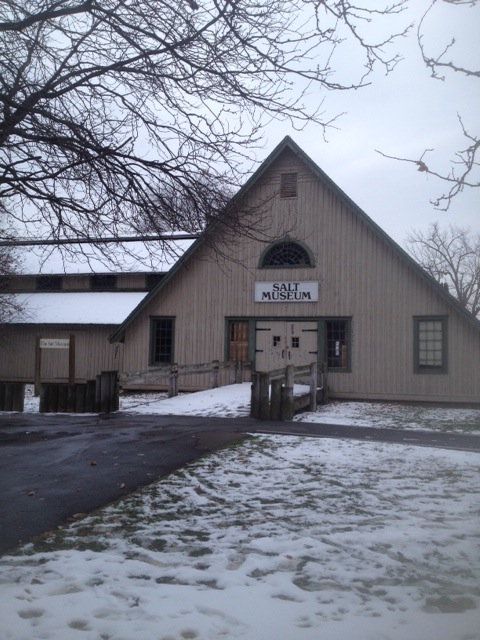 Salt production was one of the most important activities since the late 1790s and ended in 1926. The Salt Museum is not open in winter. But the following will be open.
Erie Canal Museum
The museum is at the National Register 1850 Syracuse Weighlock Building, the only remaining canal boat weigh station in the United States. The exhibits include a replica of a canal boat and Gingerbread Gallery for the holiday season.
More information: Erie Canal Museum
Milton J. Rubenstein Museum of Science and Technology (MOST)
Planetarium shows, lively science demonstrations, hands-on exhibits, IMAX Theater and the new Math in Motion theatre.
More information: MOST
Everson Museum of Art
This is I.M. Pei first museum design. Everson Museum has a collection of American art and well-known American ceramic art. Current exhibit includes "The Art of Video Games".
More information: Everson Museum of Art
Women's Rights National Museum
The first Women's Rights Convention was held here on July 19-20, 1848. This museum shows the efforts of women's rights leaders, abolitionists and other 19th century reformers.
More information: Women's Rights National Museum
Eight: Shopping and WonderWorks at Destiny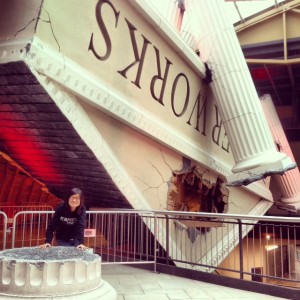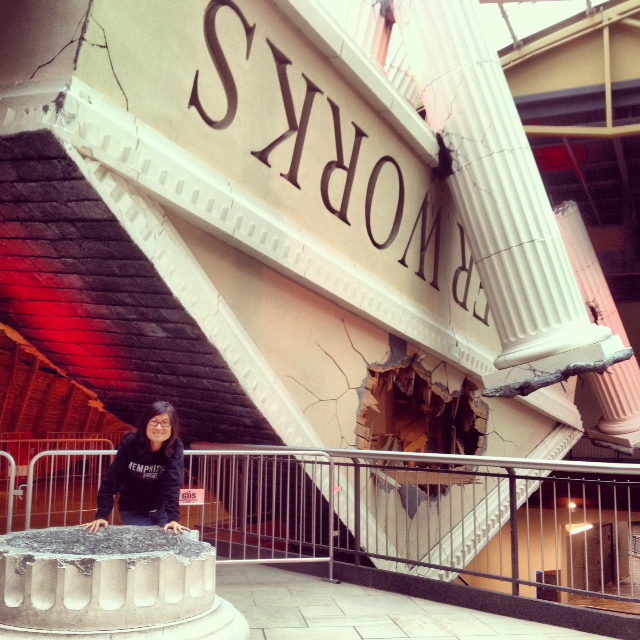 Destiny is one of the biggest and best shopping and entertainment centers in this region. Imagine an indoor space of 2.4 million square feet of destination shopping with more than 260 retail stores, indoor entertainment and WonderWorks, a scientific amusement park. It attracts over 26 million visitors per year.
We will be four among the millions who will be shopping, dining and playing in Destiny and WonderWorks.
More information: WonderWorks
Nine: The Harriet Tubman Home in Auburn
Harriet Tubman, the activist and leader that led slaves to freedom through the Underground Railroad founded this home for the aged.
More information: Harriett Tubman Home
Ten: Syracuse Sushi
We have not eaten out since we arrived in Syracuse. One of the reasons is to watch what we eat and heal our gut from possible parasites and to save money for our venture to Europe and Asia including Trans Mongolian Railway. However we will be going to Sakana Ya Sushi Bar to try out their $25 per person All-you-can-eat sushi. This restaurant came highly recommended.
Come back for photos and read about our experiences in each of these attractions in Syracuse and the Surrounding Areas in New York.