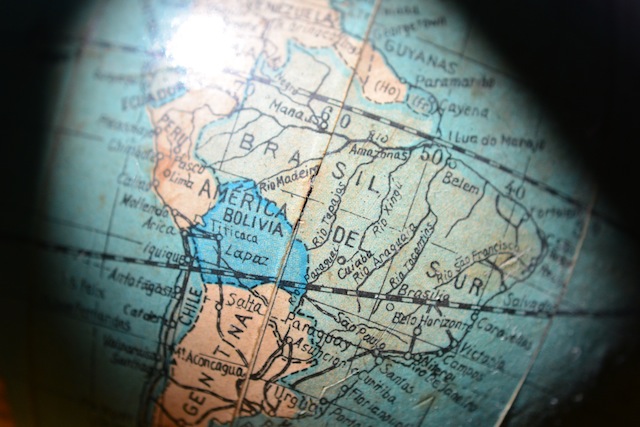 By Ken Looi
We arrived at Sao Paulo by VW Polo (driven by Marcio Misso, GoTripTV.com) on June 17. Started our journey from Florianopolis at 11am and reached Sao Paulo at 93opm). Usually it is an eight hour ride. We took longer because there was a huge protest (65,000 people took part). Most roads were blocked. We have to avoid Paulista Av. While in the city, one of the motorcyclist was not happy with our driver. The motorcyclist, went passed us and purposely hit the right side mirror with his hand.
Today, there will be another protest. This protest is about education, health care, increase crime rate, and others. Currently at the time of writing, the Conferations Cup is being held in Brazil. The teams are Japan, Nigeria, Tahiti, Mexico, Uruguay, Spain and Brazil. The world is focusing on Brazil because the World Cup 2014 and Olympics 2016 (Rio de Janeiro) will be held here.
We stayed at Paradiso Hostel at Rua Chui from June 17 to June 26. It it a studio – garage converted to living space. One bathroom without a door. There were drain flies in the bathroom. We killed them all during our stay. We covered the drain hole from the floor with a floor mat. There is no window in the entire studio but only a front sliding door. They called it the secret garden. To access the kitchen, one must go to the street by opening the garage door. It is a problem when it's raining.
Sao Paulo is the largest city in Brazil. It is the tenth largest city in the world. Sao Paulo is also the capital of the state of Sao Paulo. People from the city of São Paulo are known as paulistanos, while paulistas designates anyone from the surrounding state, including the paulistanos. There are the interesting Italian neighborhood known as Mooca and Japanese known as Liberdade.
Haircut in Liberdade on June 20 was an added adventure during our stay in Sao Paulo. We walked around Liberdade and found a hairdressing salon owned by Chinese immigrants. The hairdresser did not speak a word of Portuguese or English.
The city, which is also known as "Sampa" or "Cidade da Garoa" (city of drizzle), due to its unreliable weather.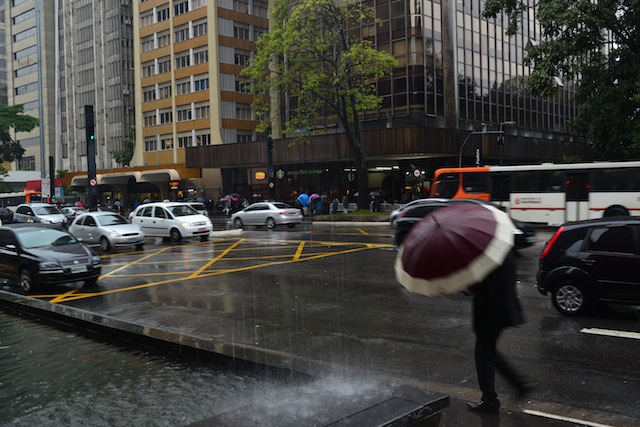 Around the metropolitan city of Sao Paulo: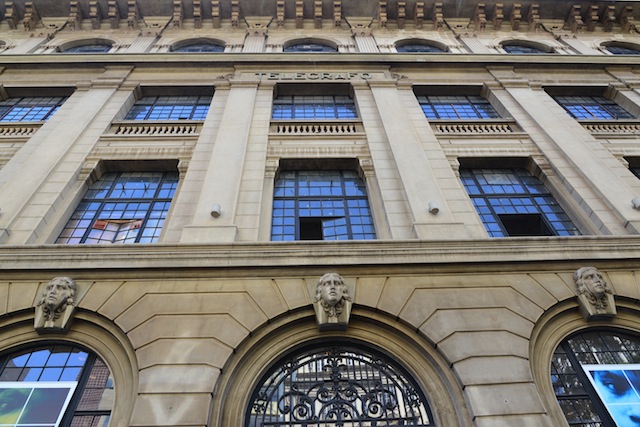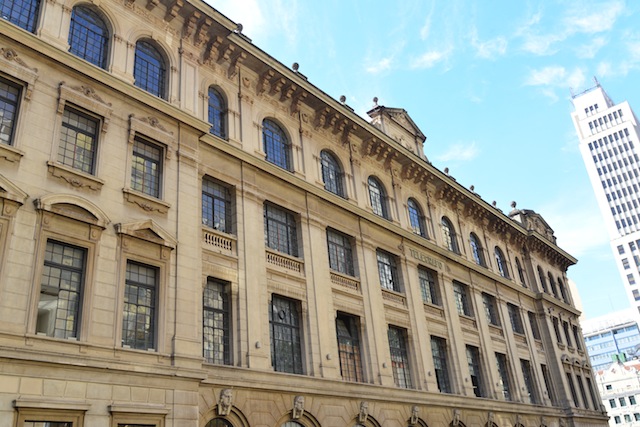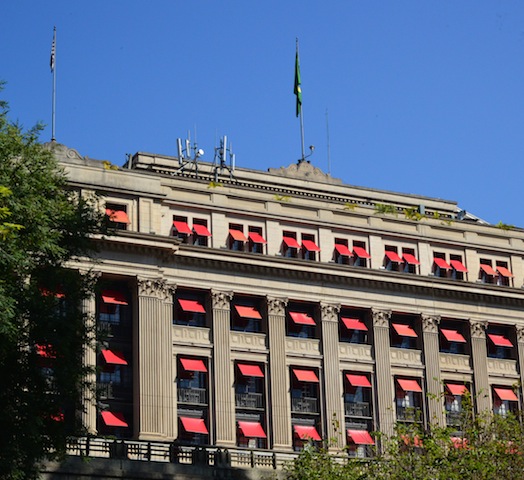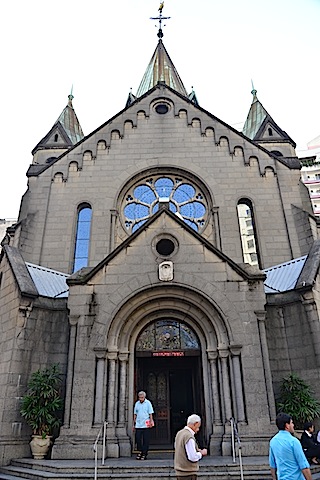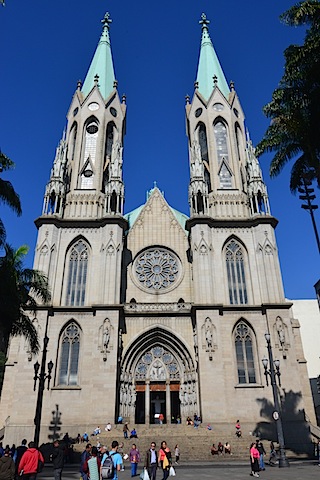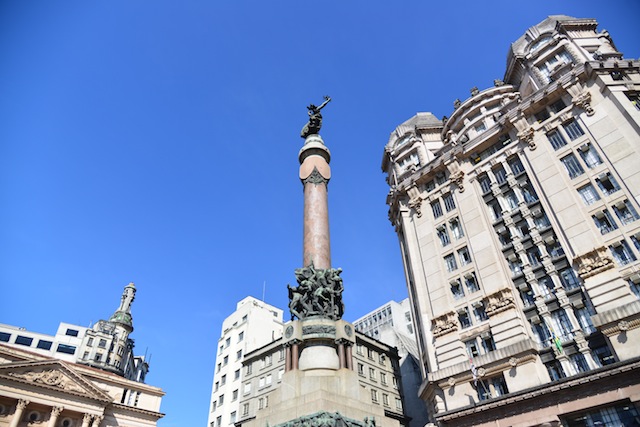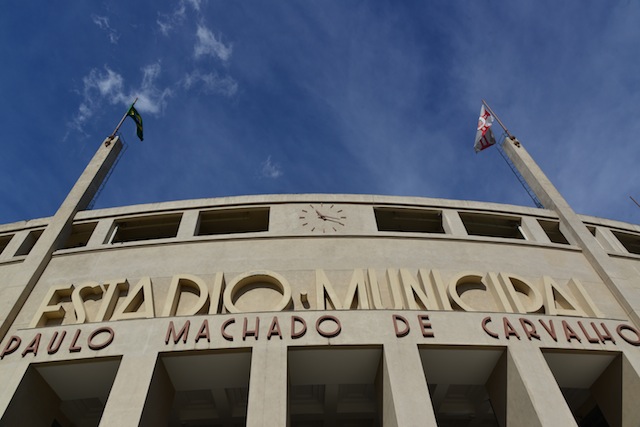 Following are photos taken at the mercado and street food markets: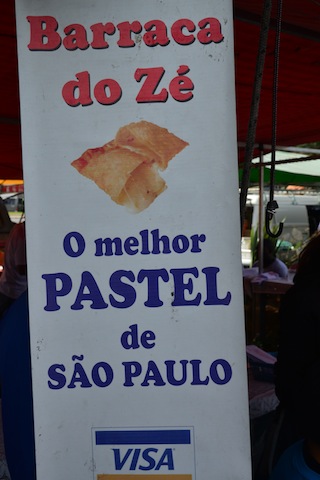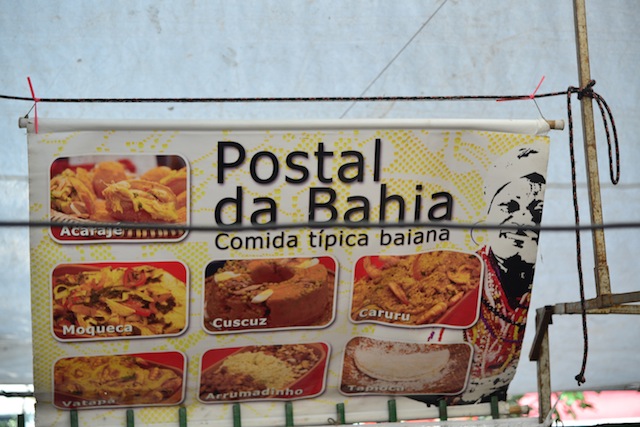 We went to Mercado Municipal on June 21. A must go place for tourists from all over Brazil and other countries, the Mercado Municipal de São Paulo (Municipal Market of São Paulo) is one of the most traditional gourmet points of the city. And must really be. Mercadão, as it is affectionately known by the visitors, you can find a wide variety of foods – from fresh vegetables and fruits to meat, poultry and seafood of all kinds, pasta, sweets and top of the line spices from different parts of the world.
Not to mention its Gourmet Lounge, which offers the opportunity to try tasty dishes there, while enjoying the architectural beauty of Mercadão. Francisco Ramos de Azevedo's designed the Mercado in 1926. It was opened on January 25, 1933. The stained glass windows were created by the Russian artist Sorgenicht Conrad Filho, famous for his works at the Sé Cathedral in São Paulo.
Photos are my own. Kindly let me know if you would like to use these photos.