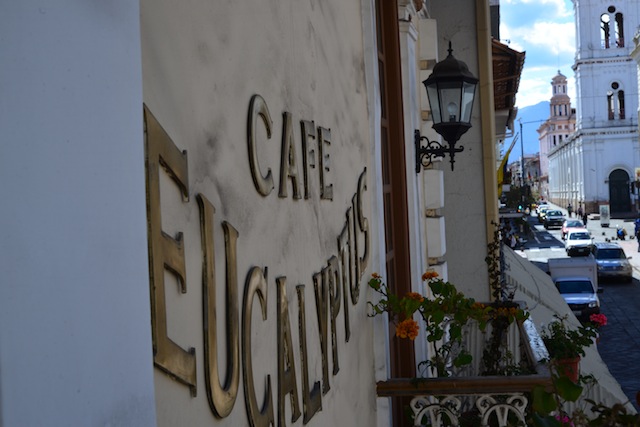 This is one of the most talked about cafés in Cuenca. I've read reviews on TripAdvisor that it's a place for gringos. The food is the same like the chain restaurants in the US. There is nothing Ecuadorian about it.
After eight months away from U.S. soil, we didn't mind having a little 'home' food. Finally we made it for lunch after having a full breakfast a few hours earlier at another gringo joint – Café San Sebas, which I really liked and enjoyed.
For $10 per person, we had lunch specials with a starter, a main course and a dessert.
The starters included tortilla chicken soup with vegetables, guacamole with tortillas chips, quesadillas filled with cheese and peppers, barbecue chicken wings or Caesar salad. We had quesadillas and barbecue chicken wings.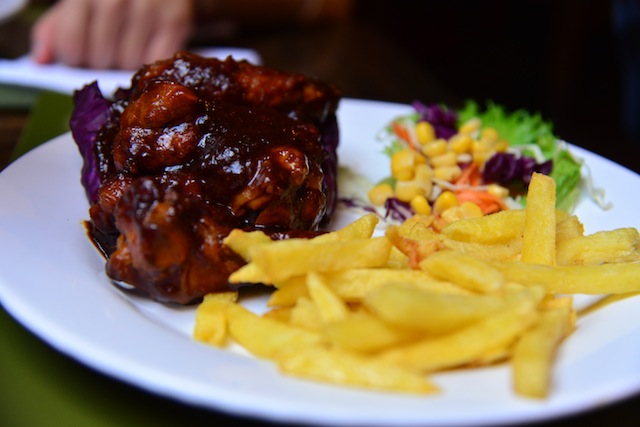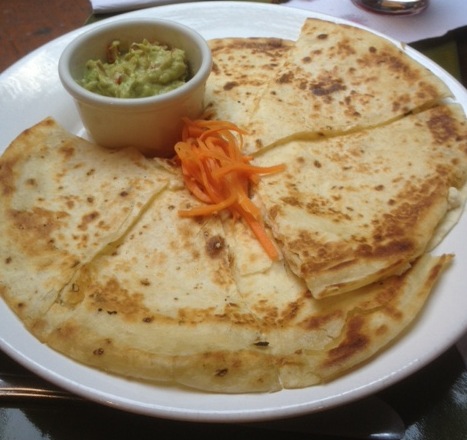 Main course was pasta primavera with vegetables, penne pasta, barbecue beef sandwich with French fries and salad or chicken or vegetable Indian curry tikka masala.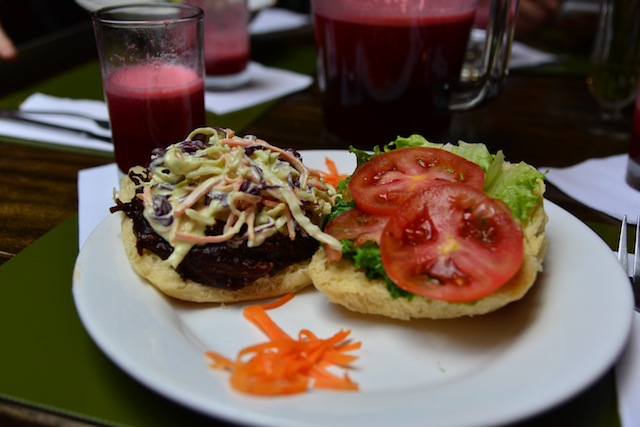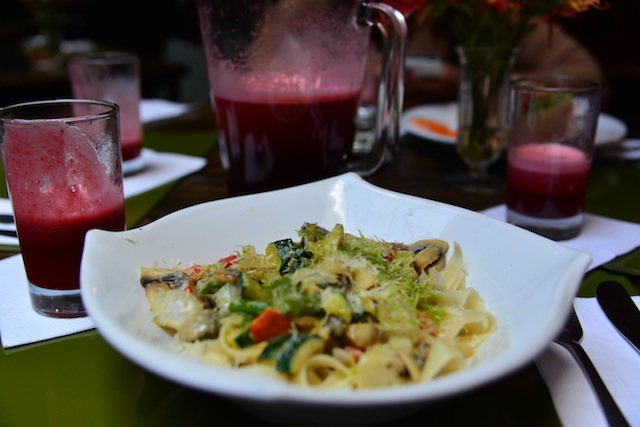 Desserts were either flourless chocolate cake or fig cheesecake or ice cream.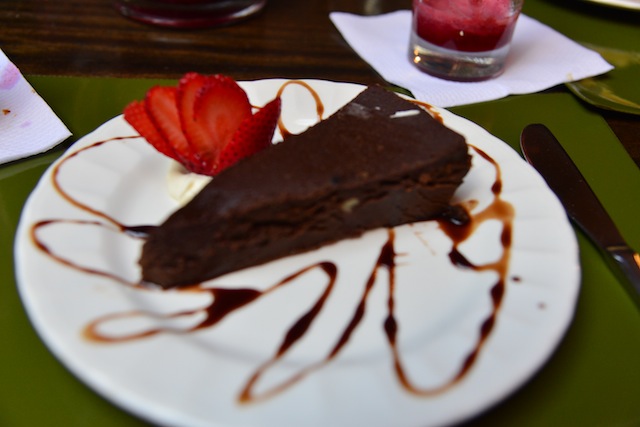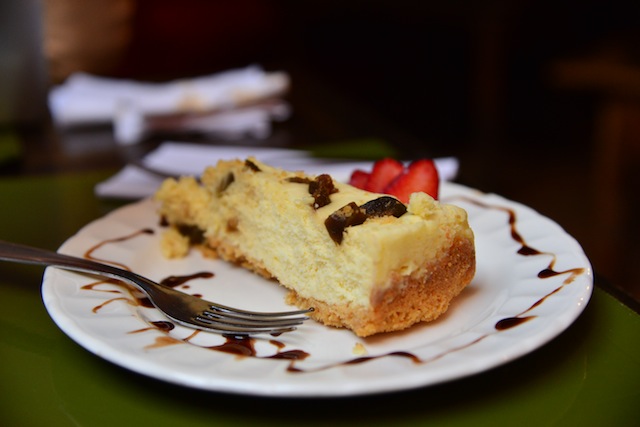 If you don't like lunch specials, Café Eucalyptus has a la carte menu that ranges from $4.50 to $22.95. They serve Asian cuisine including Indian and Thai curry. Don't forget to try the "mora" (blackberry) juice, a popular juice in Ecuador.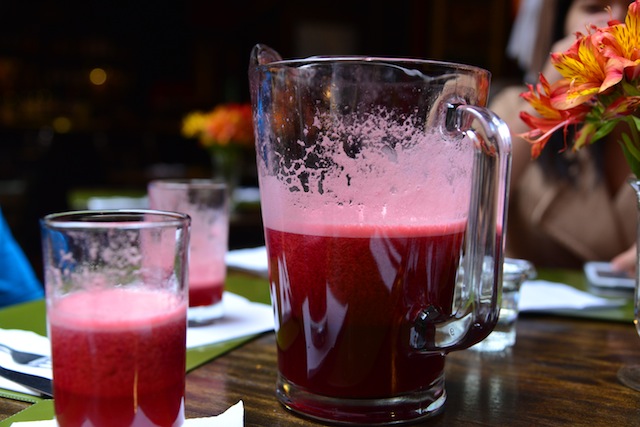 Café Eucalyptus was started in 2002. It has two dining floors, two fireplaces and one on each floor and provides live music four nights a week. It is one of the rare dining places that accepts credit cards.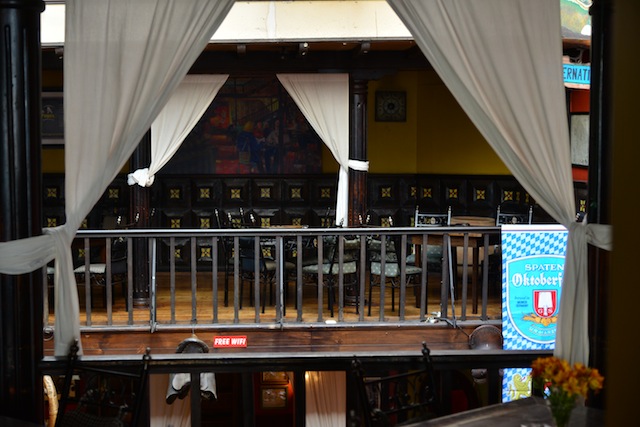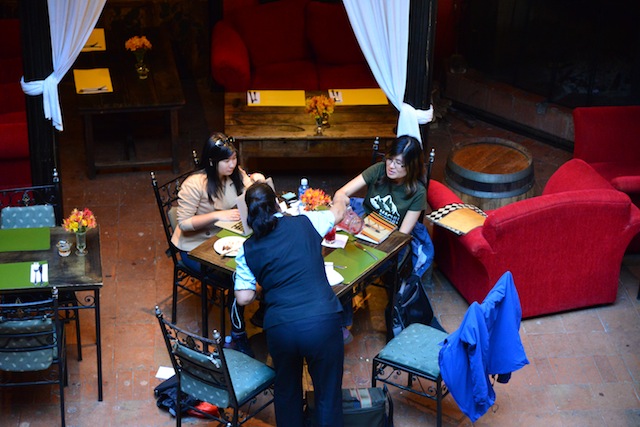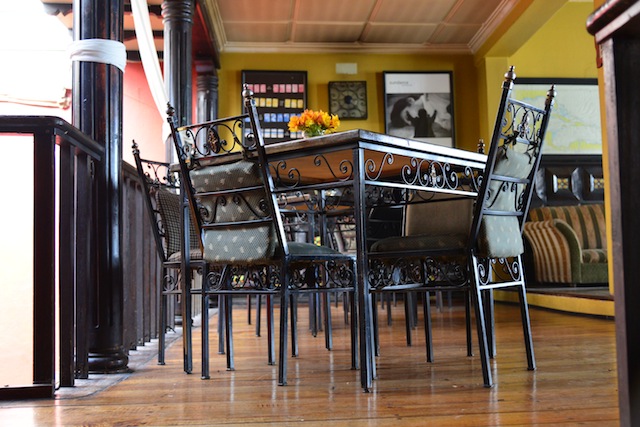 The owner has recently opened a branch in Vilcabamba and a hiker hostel called Jardin Escondido Hostal (Hidden Garden Hotel) in Vilcabamba.
I recommend Café Eucalyptus if you are looking for an American style dining. This is not for you if you are looking for typical Ecuadorian food.
Information:
Café Eucalyptus, Gran Colombia 9-41 y Benigno Malo www.cafeeucalyptus.com
Jardin Escondido Hostal Vilcabamba www.jardin.ec