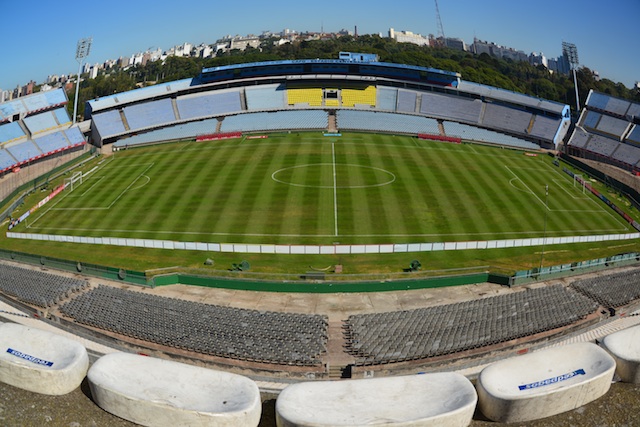 Football or soccer as we Americans call it is a national passion of most South Americans. At the beach or in the local parks, kids and adults are seen kicking soccer balls if weather permits. Standing here in the Centennial Stadium, I could only imagine the final match in 1930 between rival Argentina and Uruguay...the tense moment...who would be the world soccer champion of 1930? Would the effort of building a massive stadium of that time pay off with a win?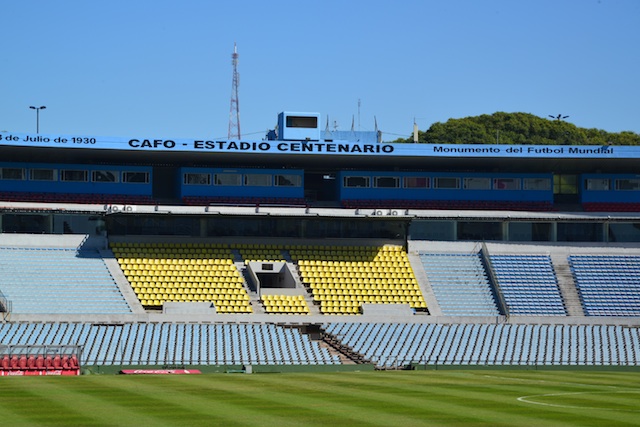 According to FIFA:
The final match saw the hosts roar back from a goal behind at half-time to upset Argentina with a 4-2 score. Uruguayan captain at that time, Jose Nazassi was the first player to hold the 'Victoire aux Ailes d'Or' trophy, which was later renamed the Jules Rimet Cup. Celebrations went on for days in Montevideo, as the global era of football arrived with a domestic triumph. The game of football would never be the same.
The Centennial Stadium's construction started on July 21, 1929 when Montevideo was still lacking in infrastructure to host an event of World Cup's magnitude. The hard work paid off when the huge construction was completed in a record time of nine months, five days after the opening match. It is called Estadio Centenario to mark the 100th anniversary of Uruguayan independence. It is a landmark and a national pride. FIFA named it one of the Historical Monuments of soccer in the world.
This classic stadium holds 100,000 spectators. Changes have been made throughout the years and now the stadium holds about 70,000 seating spectators. The stadium still stays almost the same like 1930, with most of the original concrete seats still in place. The stadium is not owned by any football clubs. So any club can rent and play in Estadio Centenario. The stadium is located at Parque Batlle, a 60 hectares park with exotic and indigenous trees.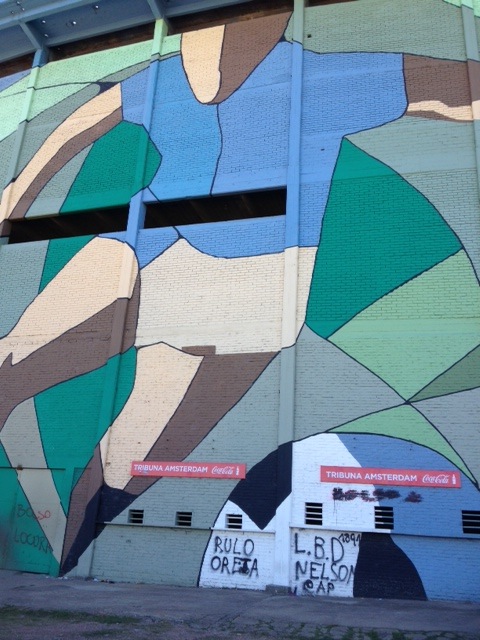 The stadium is open to the public and you are required to pay 50 Uruguayan pesos to enter. It is about a 15 minute walk from the main bus station, Tres Cruces and is accessible by public buses. We took bus 121 from Pocitos and walked for about 15 minutes to the stadium and bus 191 from the front of he stadium to Punta Carretas. Bus fare is only 20 Uruguayan pesos in Montevideo.
To watch a live match in Centennial Stadium, get the game schedule and your tickets from any Abitab store. For example this Sunday, there is a game between CA Peñarol and Nacional.