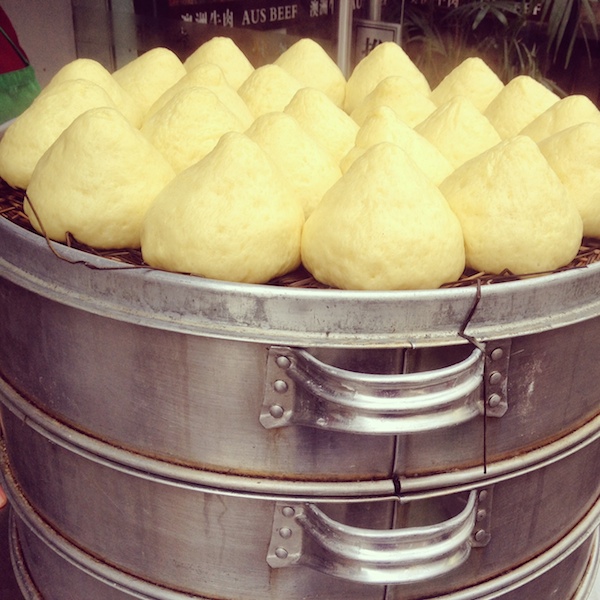 Finding food for less than $2 in Shanghai is possible.
Dining is one of the most popular pastimes for Shanghainese. Shanghai offers an eclectic and diverse array of cheap eats. From food court, hole-in-the-wall eateries to street food stalls, deciding what to eat can be mind-boggling for first-time visitors and non-Chinese speaking tourists.
I had the advantage. I stayed with a local, my sister, the expat. She took me to places only locals go. With her help, here are 20 cheap eats under $2 in Shanghai.
Note: My currency conversion rate is $1= 6 Yuan.
1. Cong You Bing near West Nanjing Road. Each 3.50 Yuan (58 cents).  Read more here.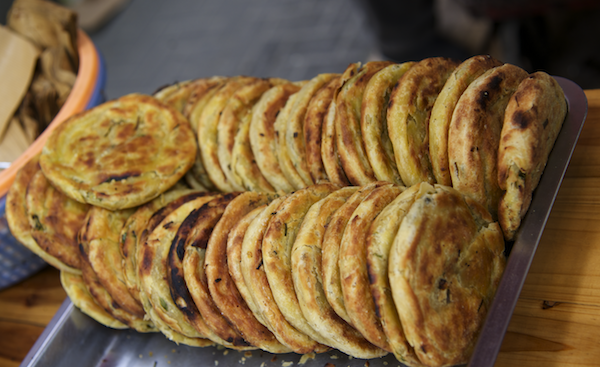 2. Jianbing (Chinese crepe) on Wulumuqi Road in Xuhui District. Each 4 Yuan (67 cents).
3. Vegetable dumplings in clear soup from a hole-in-the-wall eatery on Street. 9 Yuan ($1.50) for a big bowl of soup with nine dumplings.
4. A variety of steamed buns including pork steamed buns (baozi) from every street corner in Shanghai. 1.50 Yuan ( 25 cents) each. We usually eat two to three per person for breakfast or lunch. Read more here.
5. Shanghainese noodles with black sauce and vegetables from in Wulumuqi Road. 4.50 Yuan (75 cents) per bowl with a bowl of clear soup on the side. The black sauce is for our chicken dish.
6. Barbecue lamb kebabs in Qibao. You can find them in most streets in Shanghai from 3 to 5 Yuan (50 cents to 83 cents) each. This was 5 Yuan (83 cents).
7. Hai Tang Gao (rice cakes filled with sweet red beans). Three for 10 Yuan. One for 3.33 Yuan ($1.10) each. Read more here.
8. Fried flat rice noodles after 9 pm at Fengyang Road (off West Nanjing Road) for 7-10 Yuan ($1.16-1.66), depending on the types of ingredients you add to the stir-fry. This lady starts selling on the street after 9 pm when the Chengguan (city inspectors) are 'inactive.' She has the best fried flat rice noodles in the city!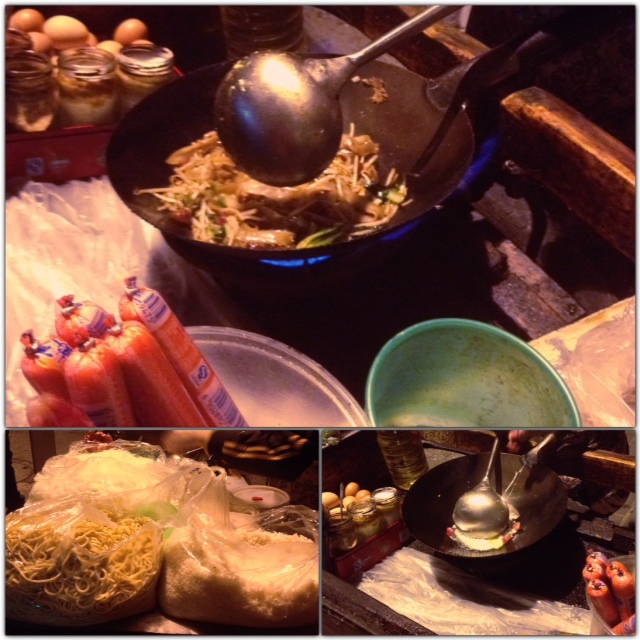 9. Mochi sweets for 'breakfast.' Not everyone would eat this for breakfast. It goes well with espresso or Americano. 8 Yuan for four in a packet ($1.35). Can be purchased anywhere in Shanghai. I bought these (see photo below) at Wulumuqi Road.
10. Fried Noodles found in a hole in a wall eatery behind JW Marriott Shanghai, off Huangpi Road. 8 Yuan ($1.33) without pork 9 Yuan ($1.50) with pork. Ask for disposable bowls and chopsticks even if you eat in.
11. Chinese paratha and bacon for 7 Yuan ($1.16).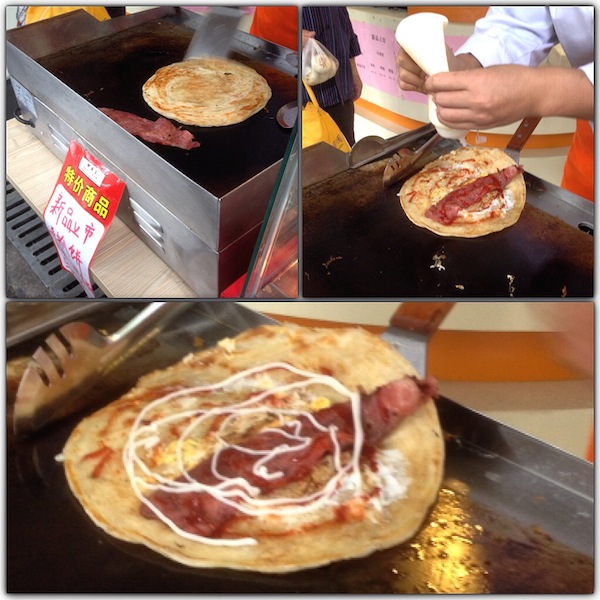 12. Tea eggs - these salty eggs soaked in tea and salt are great hunger stoppers when you are out and about. Each cost 1.50 Yuan (25 cents). Nothing beats a warm egg when hunger strikes. You can find these usually sold by baozi vendors.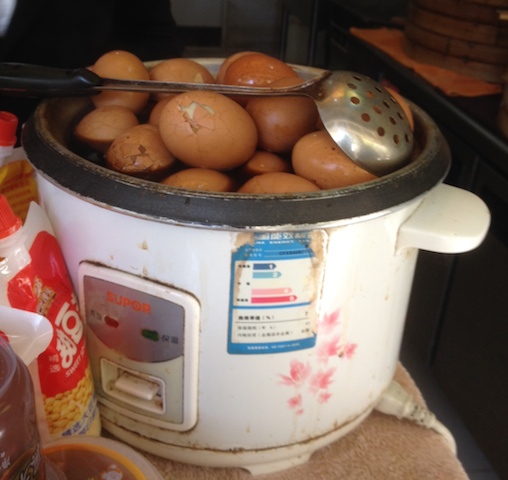 13. Jiaozi (potstickers)- meat filled potstickers at 3.50 Yuan (58 cents) for four.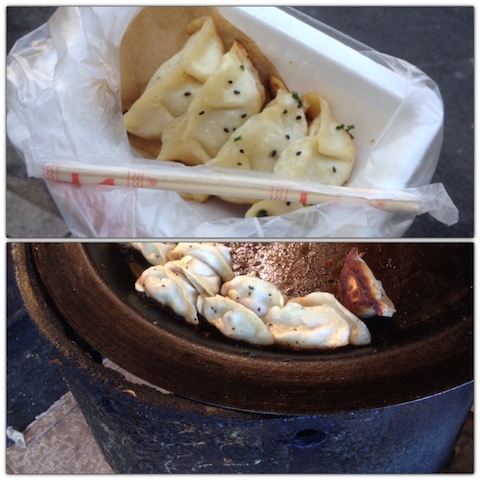 14. Noodles in soup with preserved vegetables and a fried egg for 12 Yuan ($2) at Hongqiao Railway Station.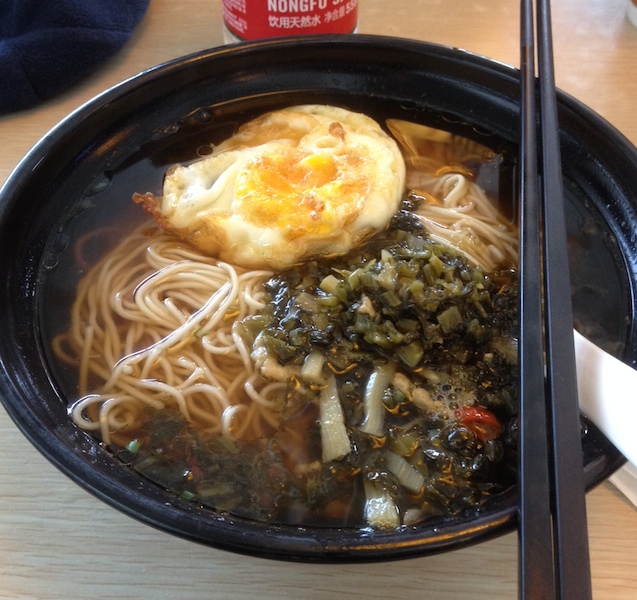 15. Shenjian bao - 4 for 6 Yuan ($1) at Yang's Dumpling, above West Nanjing Road station. Yang's has several stores throughout Shanghai.
16. Vegetarian Sichuan Ma La Soup from a small eatery on Xinzha Road for 12 Yuan ($2). You have to pay an extra 1 Yuan for the take-out box.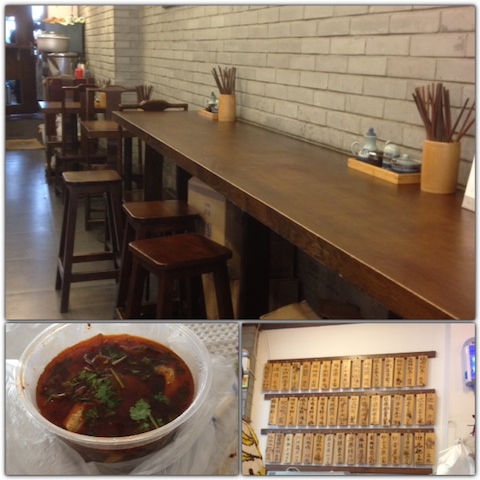 17. Dried scallion noodles 7 Yuan ($1.16) at Fengyang Road next to Han City Shopping. The noodle shop offers a variety of dried and soup noodles- same noodles different soup and sauces with different prices.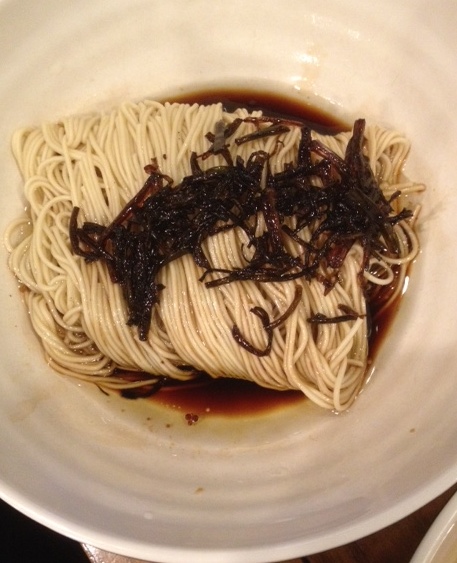 18. Baked sweet potatoes for 3 Yuan (50 cents) or more depending on the weight.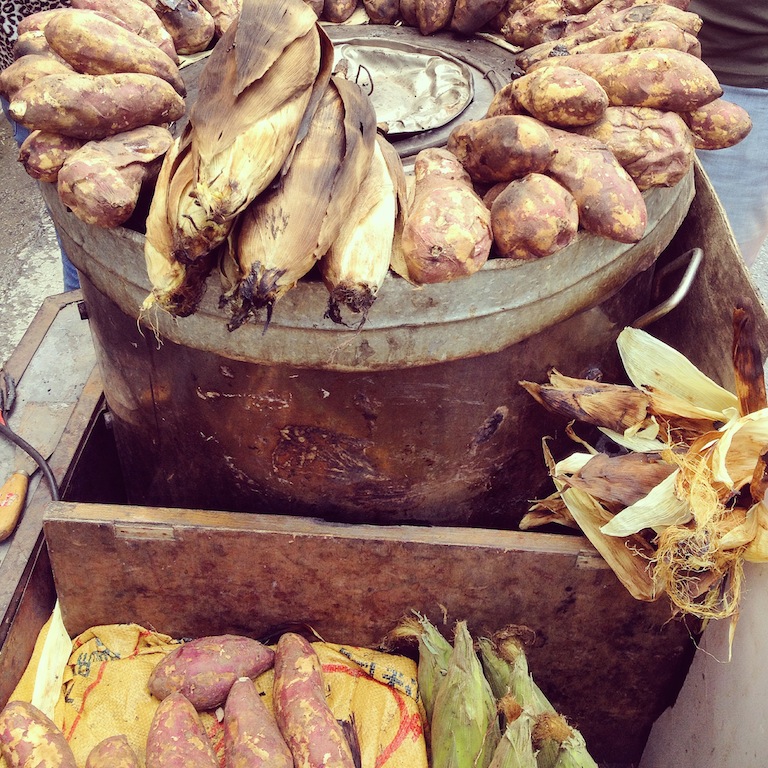 19. Youtiao (fried bread sticks) each for 1.50 Yuan (25 cents). Great with coffee or warm soy drink.
20. Xiaolongbao (Chinese soup dumplings) 10 Yuan ($1.66) for 6.
For a complete list of places to eat, visit, shop and more get my eBook for just $2.99: