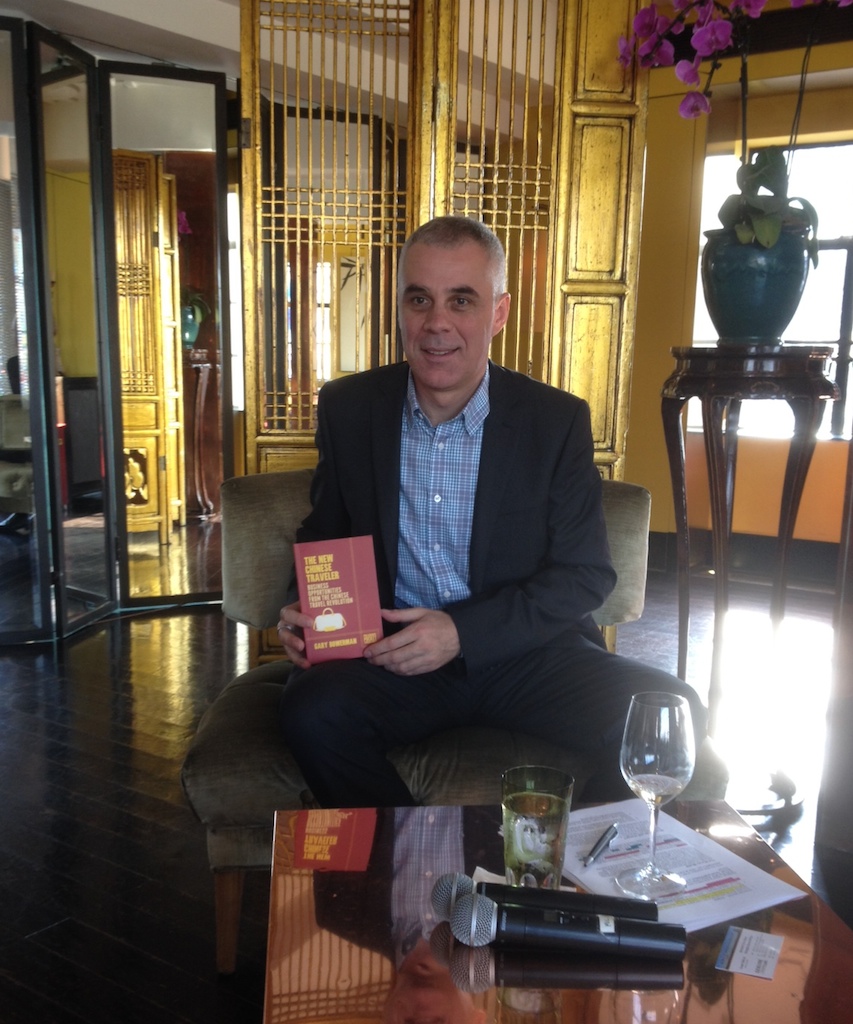 A new revolution is happening in China. This time it also involves money, status, lifestyle and identity. It is the Chinese Travel Revolution.
The massive numbers of travelers traveling overseas for vacations, shopping and experiences are expected to hit the 116 million mark this year. Last year 98 million Chinese travelers traveled outside of China. It was 50 million in 2010- an increase of about 50 million in less than four years. The world's most populous country is injecting money into the world of tourism- to the tune of $155 billion. According to Bloomberg Businessweek, that is a 20 percent increase over 2013.
Its no wonder tourism boards are creating awareness here in Shanghai including South Africa at the Shanghai Exhibition Center. Representatives from across South Africa meet with travelers who are looking for the most spectacular luxury and unique travel experiences. These experiences include winery tours, safari adventures and cultural experiences.
Chinese travelers traditionally are comfortable just being led by a group leader where they visit as many places as possible in a short time, stay one to two nights in a hotel in each destination, spend little time getting to know the destination and their main focus is shopping and taking photos of themselves in front of iconic landmarks.
Besides the traditional group tours, now affluent Chinese, western educated Chinese and Internet savvy young Chinese are looking for more. They want to explore places on their own and create unique travel experiences just for themselves. According to author of The New Chinese Traveler: Business Opportunities from The Chinese Travel Revolution, Gary Bowerman emerging independent travelers are looking for a destination that has direct flight/flights with easy connections from their hometown, easy visa application, independent itinerary, unique experiences and the availability of free Wi-Fi. Shopping, particularly luxury goods shopping is still an important aspect of traveling for these groups of Chinese travelers.
The world can no longer expect a single type of Chinese traveler. The travel scene was different only a decade ago. Then China was all about inbound tourism. Chinese travelers are not just consumers of travel; they are the investors as well. They are buying hotels all over the world as seen in the recent sale of Waldorf-Astoria New York.
CLSA said by 2020, the world will see a doubling of Chinese travelers. We will see Chinese travelers evolved into a different set of travelers – the independent, frequent traveler, Internet savvy traveler. Not just the group travelers we are used to seeing in the past. They will impact the airlines, gaming resorts, luxury goods, and medical tourism, hotels, properties and cruise ships industries. They will design their own flights, hotels, tours and unique experiences.
The author of The New Chinese Traveler was at M on the Bund Shanghai promoting his book and having lunch with over 30 travel industry experts (Shanghai-style with a 3-course meal for 188 Yuan per attendee). During the short talk, Mr. Bowerman said World Expo 2010 in Shanghai may have been one of the factors that led to the almost 50 percent increase of overseas travelers in 2014 since 2010. Chinese had already bought one million tickets to the next World Expo in Milan. Chinese travelers are looking for niche branded travel markets he said.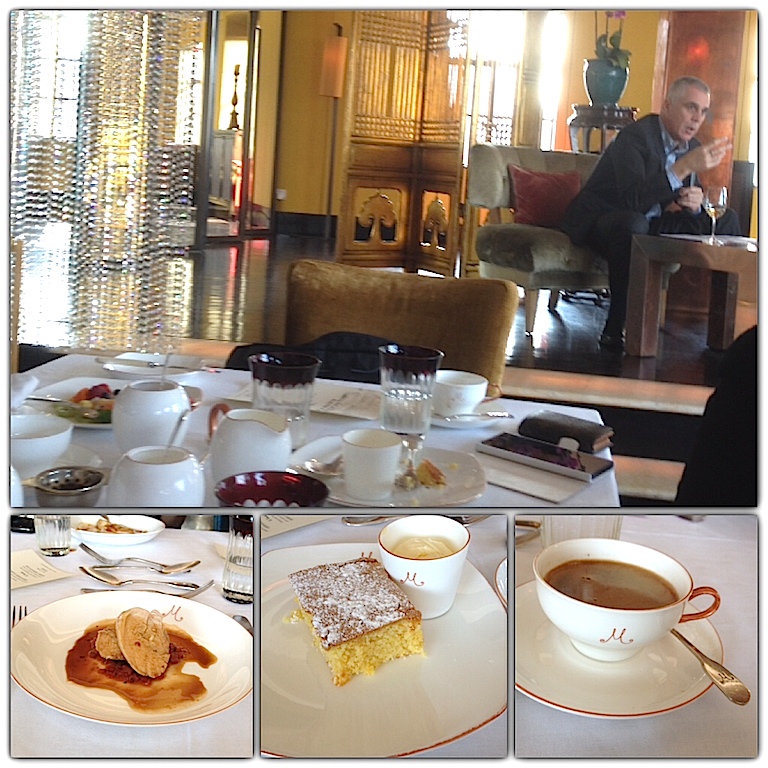 Niche travel markets to look out for are
•    Luxury
•    Cruise
•    Backpacking
•    Gaming resorts
•    Experiential – wine/food, culture, seasonal (winter activities)
Chinese travelers are going everywhere. They are travel consumers and investors. Chinese companies are investing where the Chinese travelers are going. To reiterate, Chinese travelers are looking for conveniences like direct flights, easy visa application and unique experiences away from the masses.
To learn more and find ways to tap into this lucrative market, read The New Chinese Traveler: Business Opportunities from The Chinese Travel Revolution by Gary Bowerman. He is the expert on the Chinese traveler and Chinese tourism trend.
Resources for further reading:
Bloomberg Businessweek
CLSA
The New Chinese Traveler by Gary Bowerman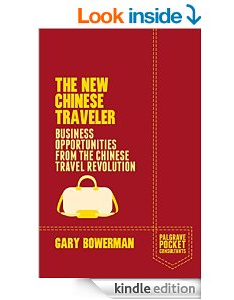 Note: The New Chinese Traveler eBook is an affiliate link which means I'll make a little commission when you purchase through this link. Thank you!