In Casa de Correos y Telegrafos, the old Post Office building, a block from Lima's Plaza de Armas is the Gastronomy Museum of Peru. The museum chronicles the history of food and cooking in Peru using life-size figures, food, cooking utensils and furniture to illustrate the different methods of cooking from different regions of Peru.
It also shows the different types of ingredients used in the different regions including fusion cooking brought by immigrants from Asia and other parts of the world. Lomo Saltado a very popular Peruvian stir-fry dish is of Chinese origin. These are the ingredients to make Lomo Saltado. You can substitute the meat with fish.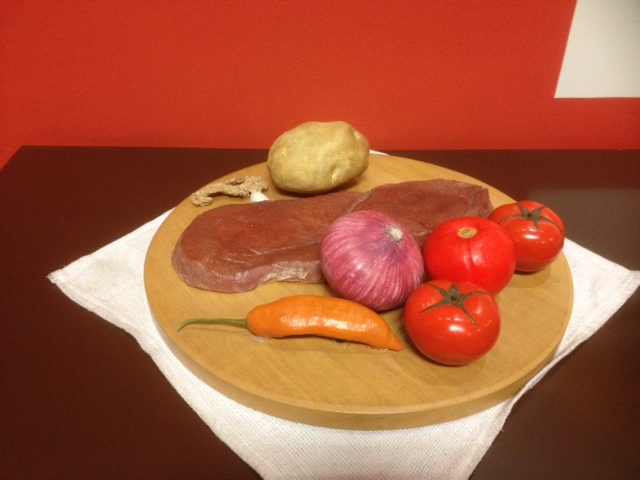 I learned that Pollo a la Brasa or rotisserie chicken as we call it in the United States originated in Peru. A Swiss hotelier named Roger Schuler in the 1950s invented this cooking method. With the help of his engineer friend, Franz Ulrich they built a machine that swivels and cooks several chicken at one time. He also created a sauce that goes with this cooking method.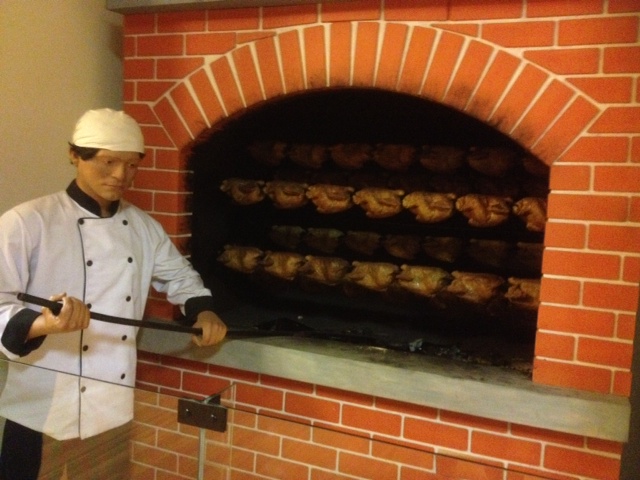 Making bread, cookies and pastry are not a common practice among Peruvians before colonization and importation of wheat. When the Spanish came they brought wheat and taught the locals how to bake. With that came ovens and different types of cooking utensils.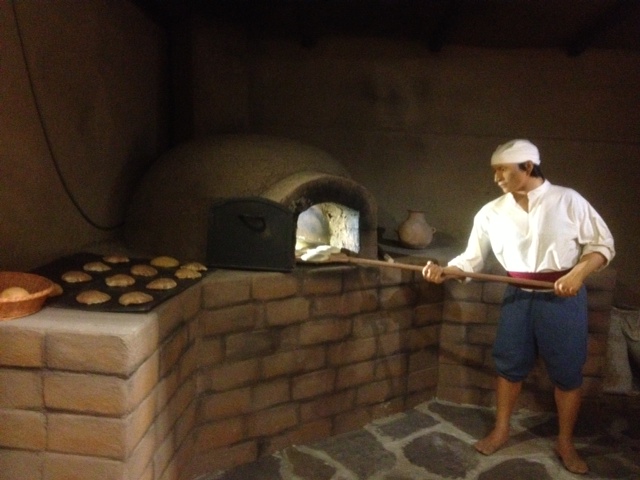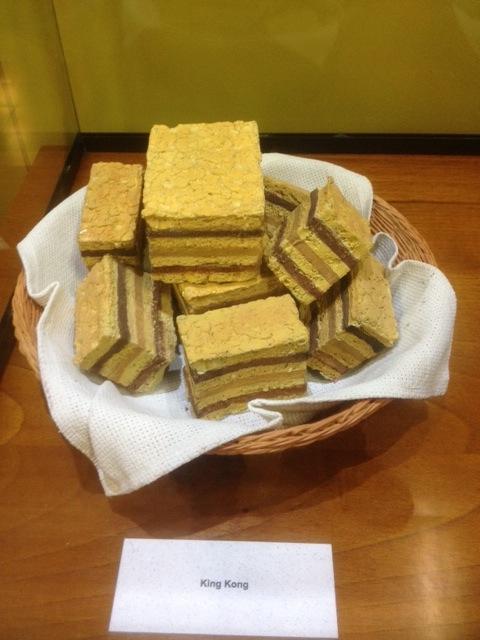 Slaves from Africa were brought in during colonial times and 'la chichera' were shown in the museum with simple long dress, a clay jug on their head supported by a headgear and in her basket were glasses. She was selling chicha in the streets all over the city. It shows the difficult life the slaves had to go through to make an income. Food hawking existed even today but not with a clay jar on their heads.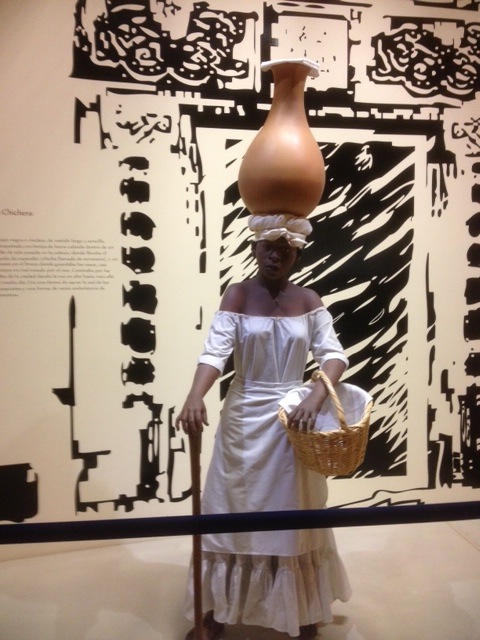 The Andean highlands had a cooking method called pachamanca where food was buried underground and cooked with wood burning stove. They ate a variety of potatoes and got their meat by hunting in the wild.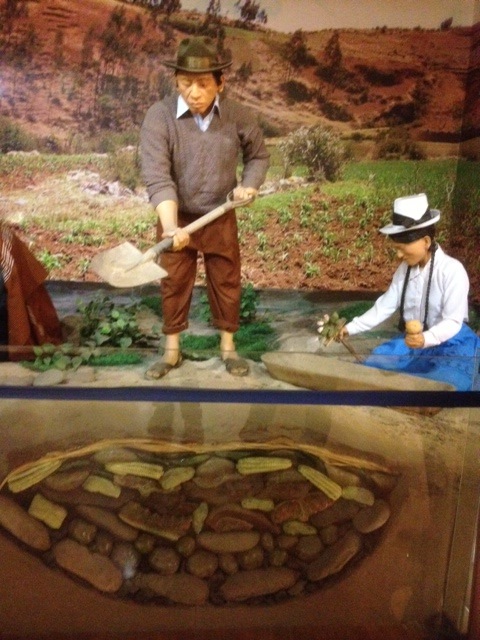 Pictures of the various delicious Peruvian food I've tried in Peru from Puno, Lake Titicaca islands, Cusco, The Sacred Valley, The Andean Highlands, Arequipa, Pisco and Lima were being displayed including rocoto relleno (stuffed peppers) famous in Arequipa and the Andes, ice cream, tamalera, tejas and more.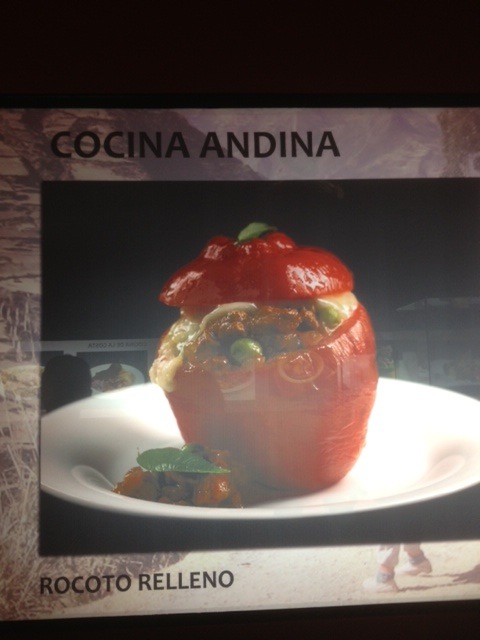 And the Last Supper painting we saw in Arequipa with local dishes on the table including cuy (guinea pig).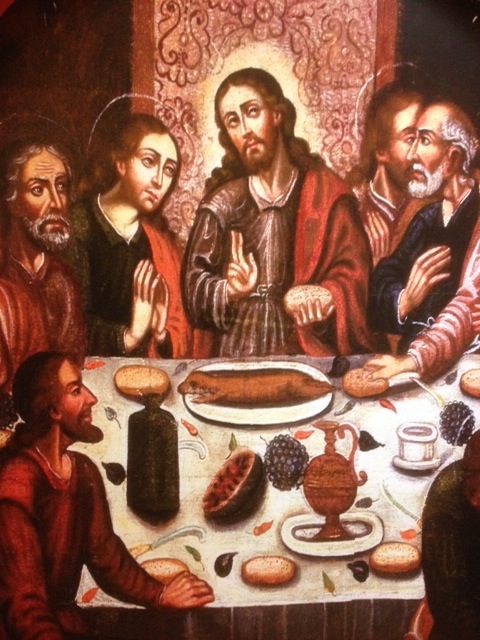 Peru has over 3,000 types of potatoes and the Museo de la Gastronomia Peruana had a variety of potatoes on display. Quinoa is another staple food in Peru.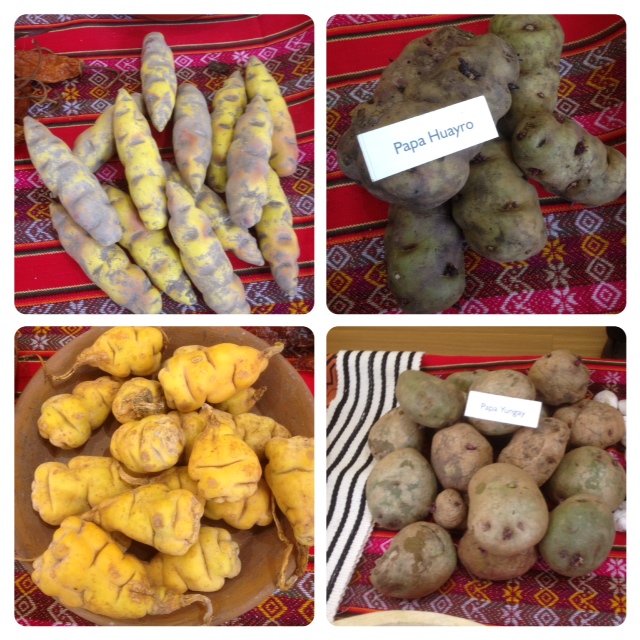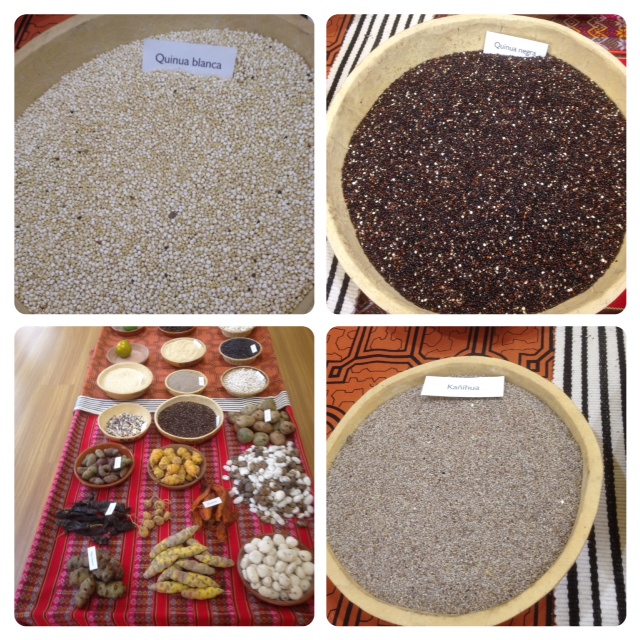 To promote the use of quinoa in everyday cooking, the museum ran a recipe contest using quinoa with the winners recipes displayed on the walls.
Guests can pick up the recipe cards. Here is one that I took from the museum called TAMAL DE QUINUA. Below is the recipe I google translated from Spanish:
Ingredients:

2 ½ cup quinoa
1 ½ chucharada vegetable oil
1 chucharada ground aji panca
Iodized salt to taste
banana leaves
Filling:

¼ kg chicken breast (4 pieces)
Medium onion
1 tablespoon ground aji panca
2 cloves of garlic
1 medium egg
Iodized salt to taste
Fresh salad

Medium onion
1 medium lemon
Iodized salt to taste
Preparation:

1. Boil quinoa.
2.Make a dressing with vegetable oil and aji panca. Add the boiled quinoa, iodized salt and water. Let stand.
3.To preparer stuffing, fry in vegetable oil crushed garlic, ground aji panca, diced onion, iodized salt and chicken pieces.
4. To assemble the tamales, spread banana leaves, place the seasoned quinoa, add the filling, the fourth of boiled egg and olives. Package with strips of banana leaf and cook with water for approximately 30-45 minutes.
Note: The tour is 3 soles per person. Visit their website at www.ins.gob.pe.
It was definitely an educational tour for me when I visited the Gastronomy Museum of Peru. Food takes such a huge place in our life. It shows the history, culture, geography, climate and influence of a region or group of people. Of all the food in Peru my favorite was rocoto relleno and anything with quinoa including quinoa soup.