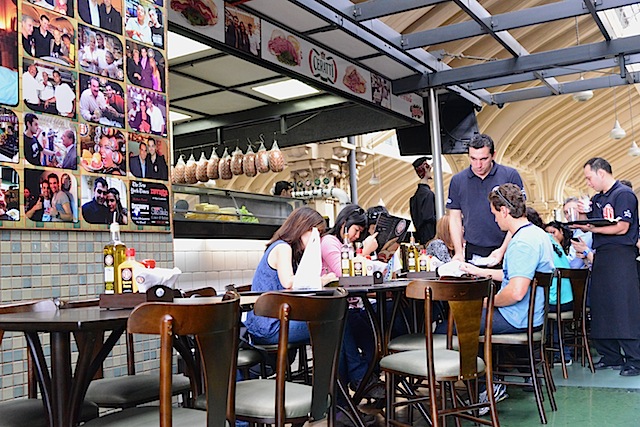 Hocca Bar is the most well-known place to eat at the Mercado Municipal. While the other restaurants had only a few guests, Hocca Bar's mezzanine floor restaurant was almost full on a Friday afternoon. You can either dine on the ground floor or the mezzanine level.
Restaurant service in Sao Paulo is fast. In Hocca Bar, it was the same. Even when many people came before us within minutes food arrived.
A tour to Mercado Municipal must include eating at Hocca Bar. Hocca Bar's sandwiches are huge and even if you are a big eater, I don't think you can finish the sandwiches served. Look at these two varieties of mortadella sandwiches: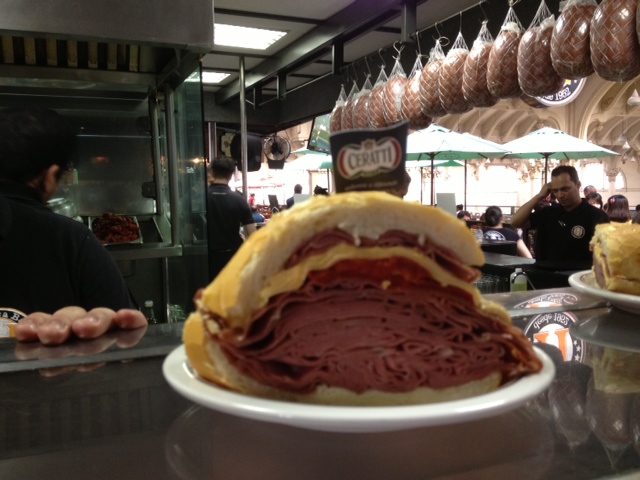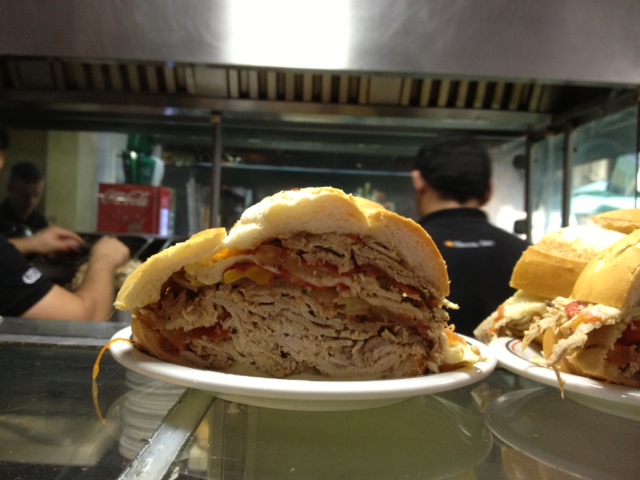 We had pastel de bacalhau (codfish pastel), the price for each was R$14.90. These are rectangular pastries filled with shredded pieces of pure cod bathed in olive oil and Hocca's secret recipe.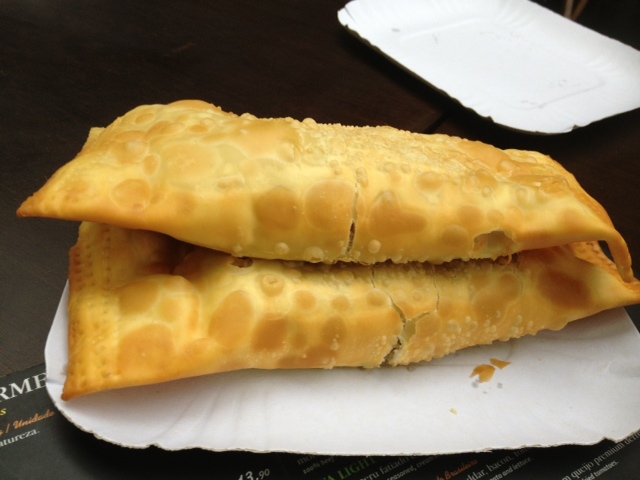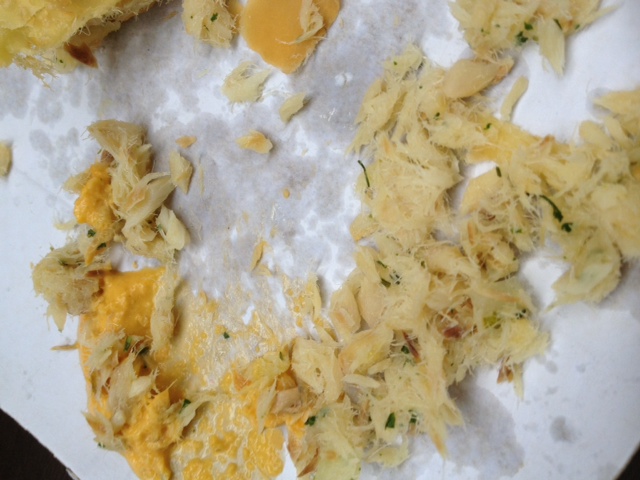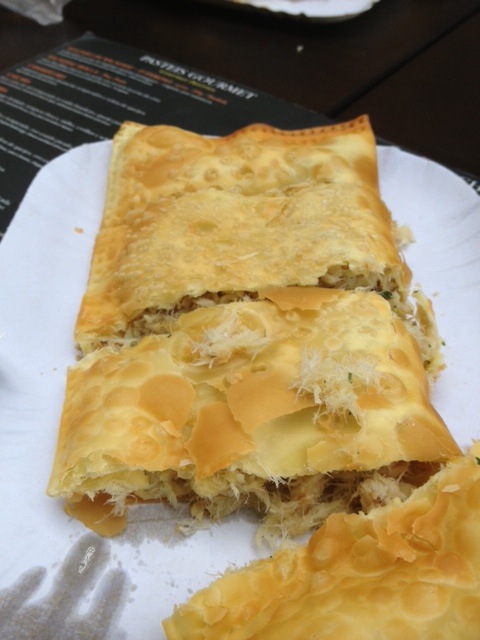 You can eat the mortadella or pastel with this hot sauce that tasted like spicy mayo: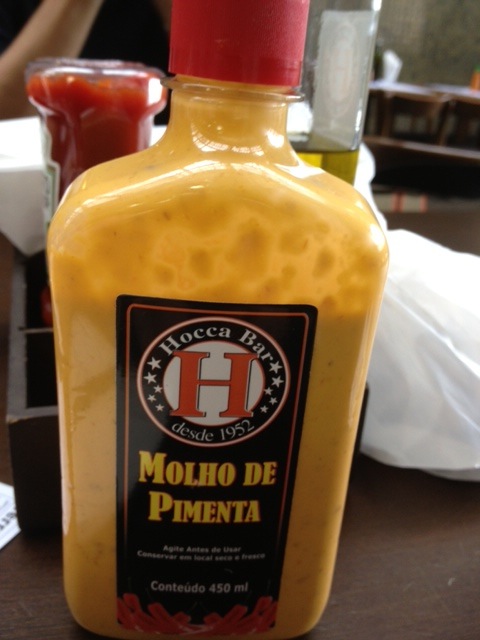 Beer and coffee are available in Hocca Bar: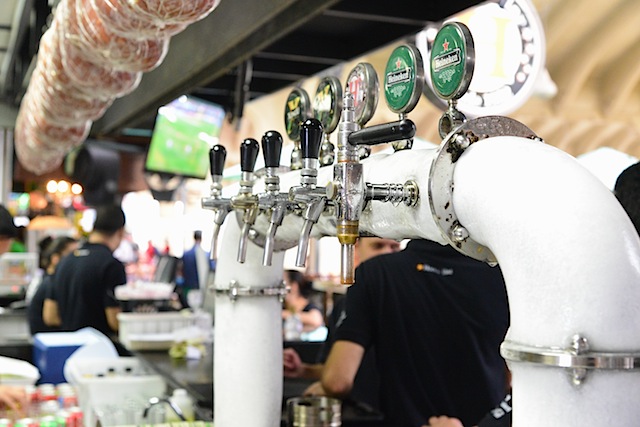 Location: Rua da Cantareira, 306, Mercado Municipal de Sao Paulo
Hocca Bar has been in business since 1952 and has served famous people from Brazil and around the world. Have you been to Hocca Bar Sao Paulo Brazil?