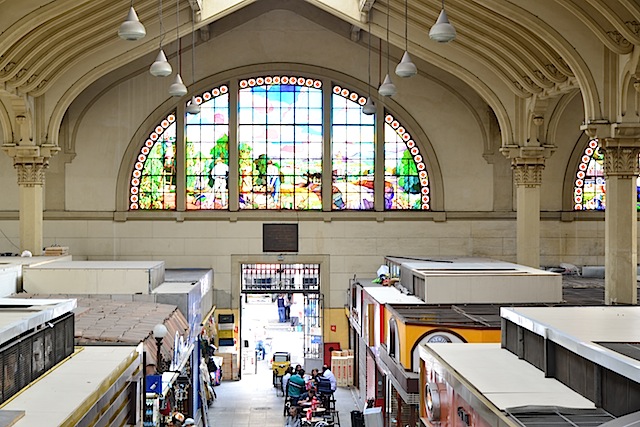 Food and markets let us into the very heart and soul of a city and its people. It tells a lot about their taste buds, climate, produce and whether it is a city influenced by many cultures or just a few. I'm fascinated with local food and markets and have visited many. Mercado Municipal in Sao Paulo Brazil is the most exciting fresh market I have visited in South America.
The market is by the polluted Tamanduateí River, and the building was designed by architect Francisco Ramos de Azevedo and his associates in 1926 and opened on January 25, 1933. Russian artist Sorgenicht Conrad Filho who did the stained glass windows in Sé Cathedral in São Paulo did the stained glass windows in the Mercado too. The 72 stained glass windows have 32 panels. The market employs 1,500 people and occupies 12,600 square meters with 450 tons of food sold per day. (Source: Mercado Municipal)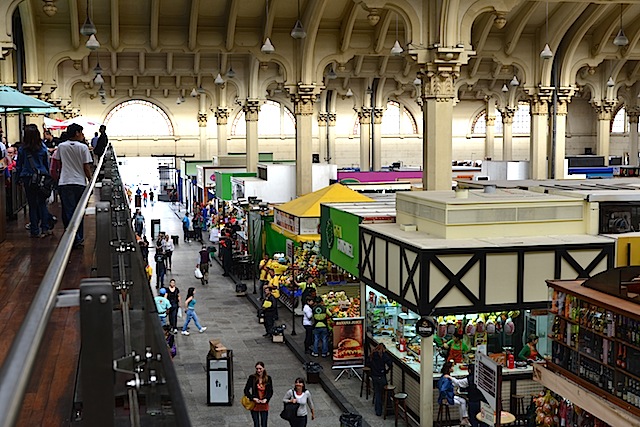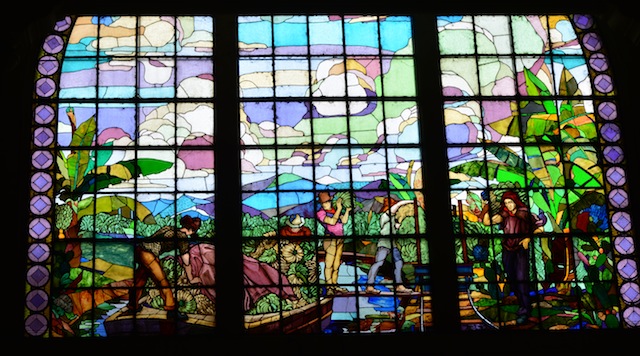 The market has a huge selection of fresh fish, shrimp, and shellfish. The seafood in Mercado Municipal is pricier than Mercado Publico in Florianopolis. You can purchase dried shrimp and salted fish like the Portuguese bacalhau (codfish).
I captured a photo of the huge shrimps priced at R$110 per kilogram: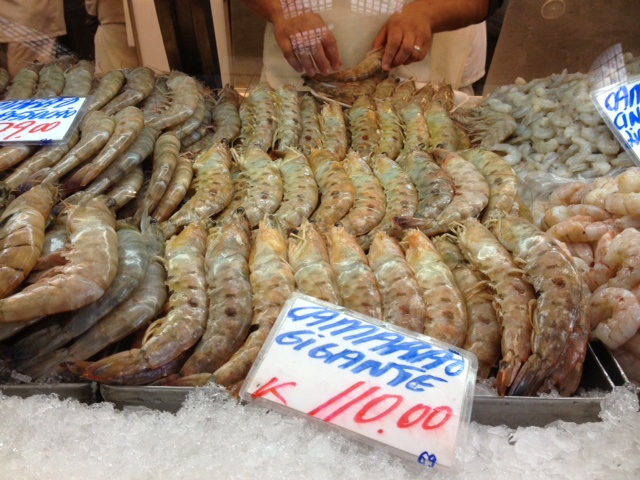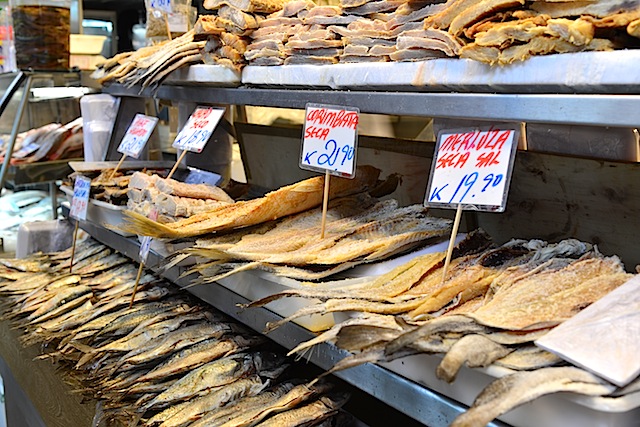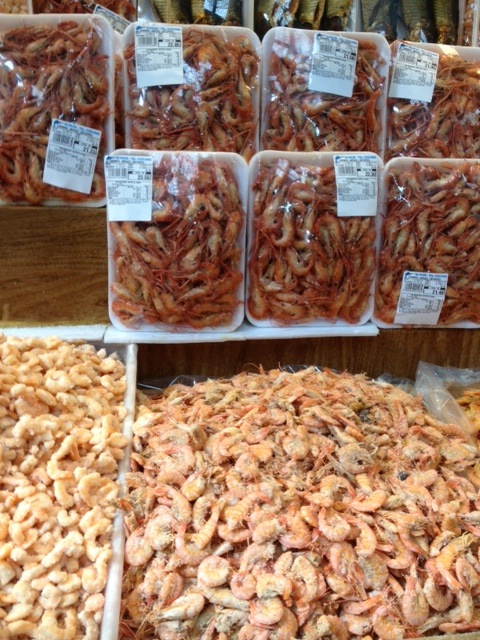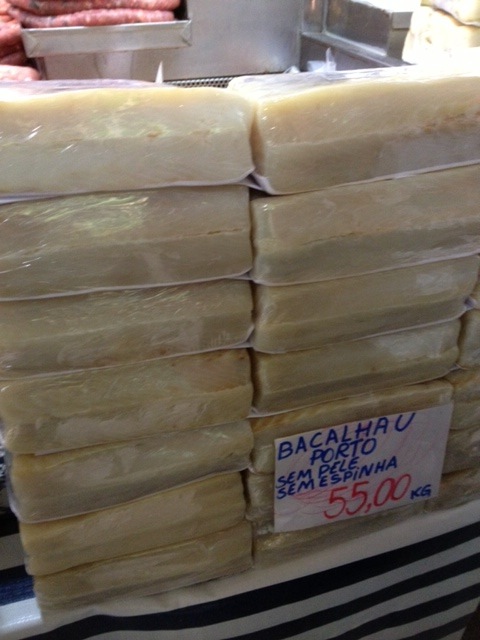 In the meat section, pork dominates. They have piglets, pig's internal organs, and pork knuckles too: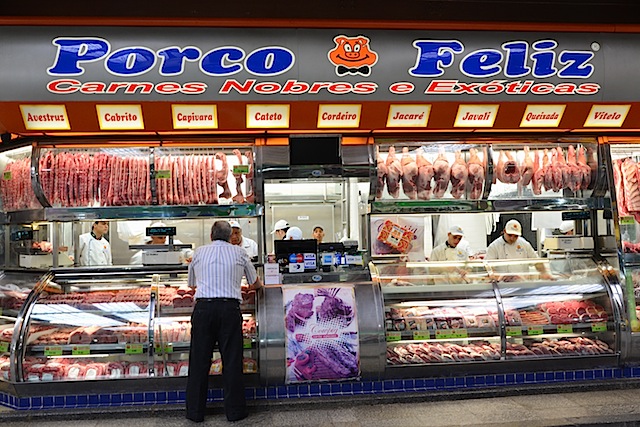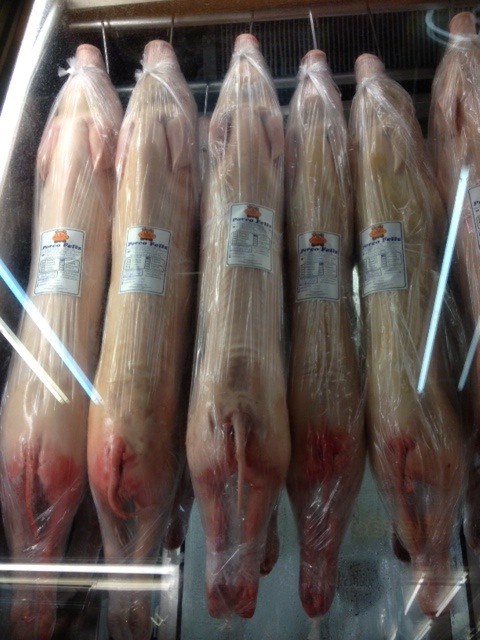 You won't have a problem finding Portuguese, Italian and Mediterranean foods in Mercado Municipal. You get various types of sausages, olives, olive oils, spices, and cheeses: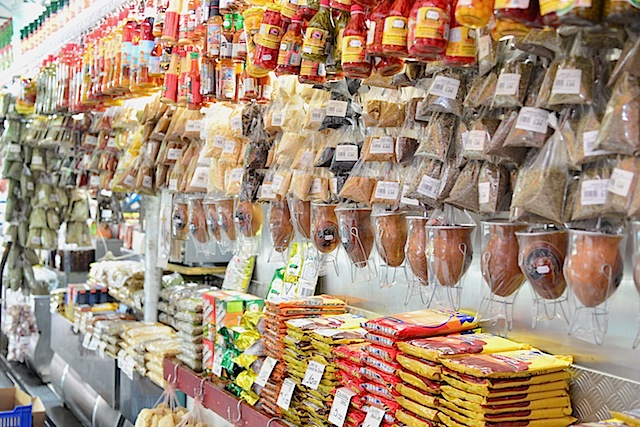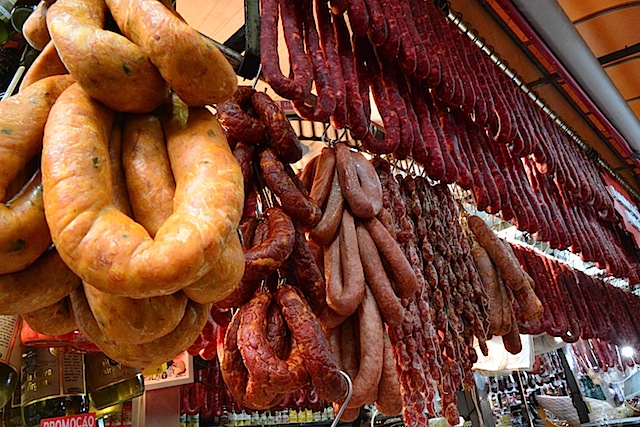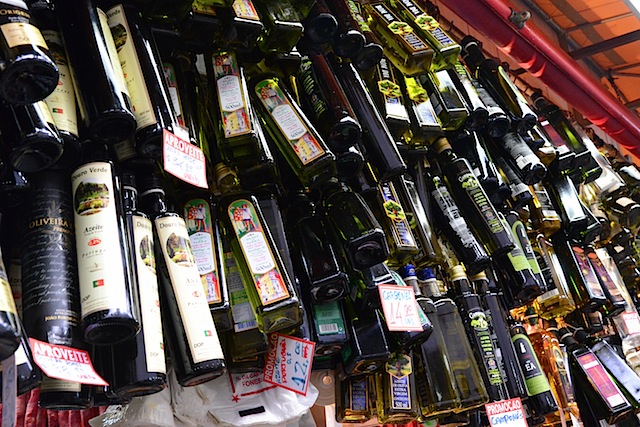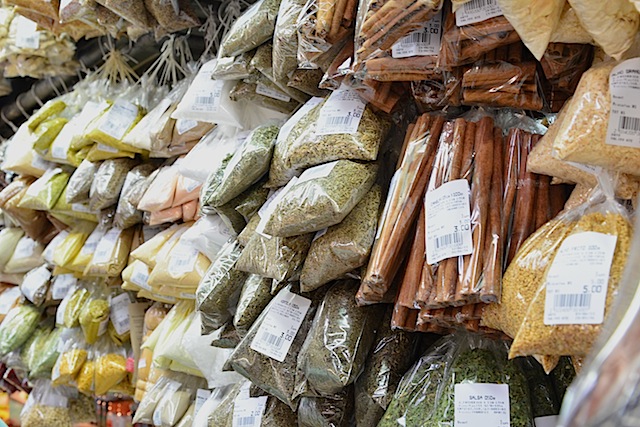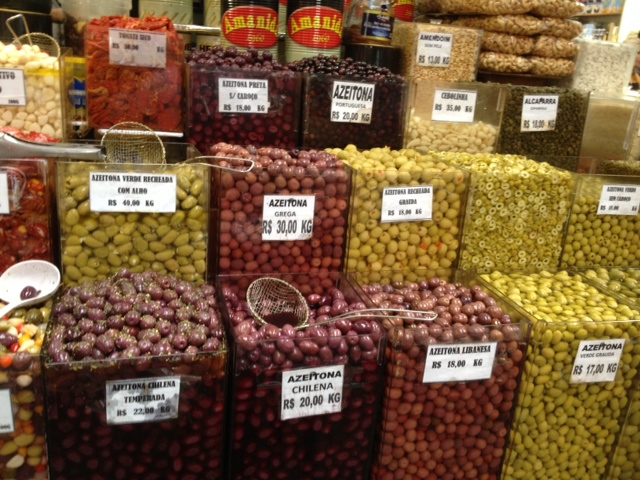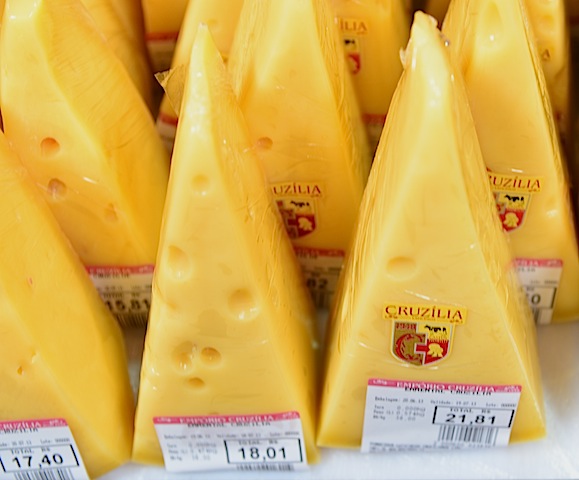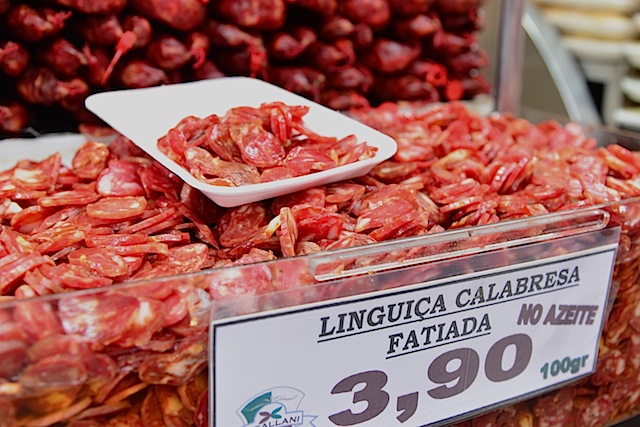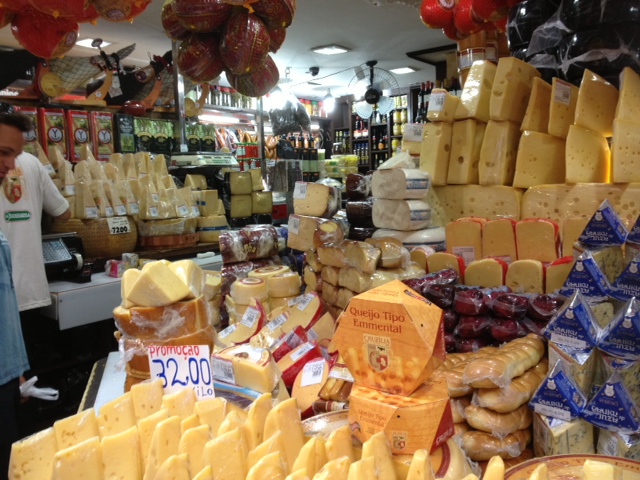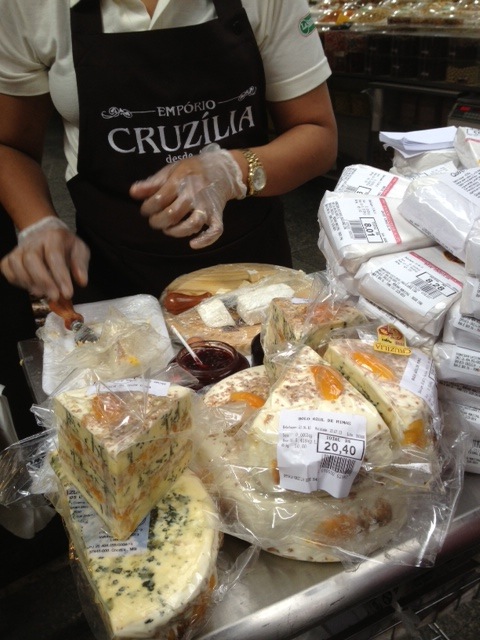 In the fruit section, you'll find colorful fruits from Brazil and other parts of the world, dragon fruits, rambutan, mangosteen, strawberries, and papayas.
Fruit samples are given out to visitors by kind men in colorful T-shirts and aprons.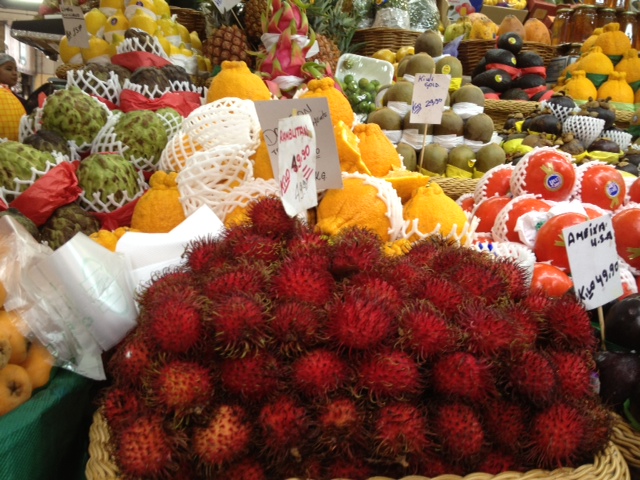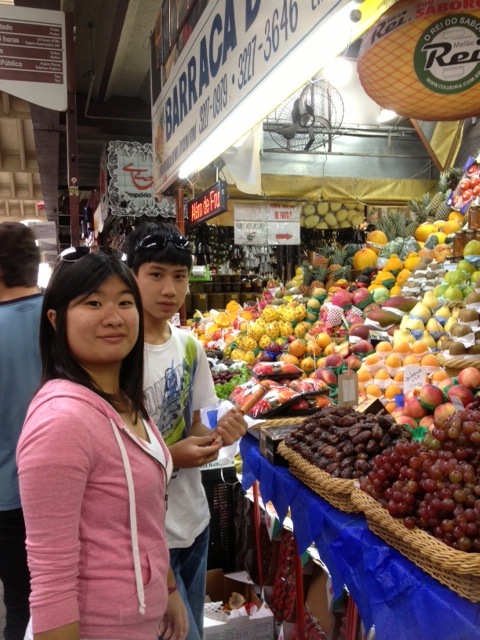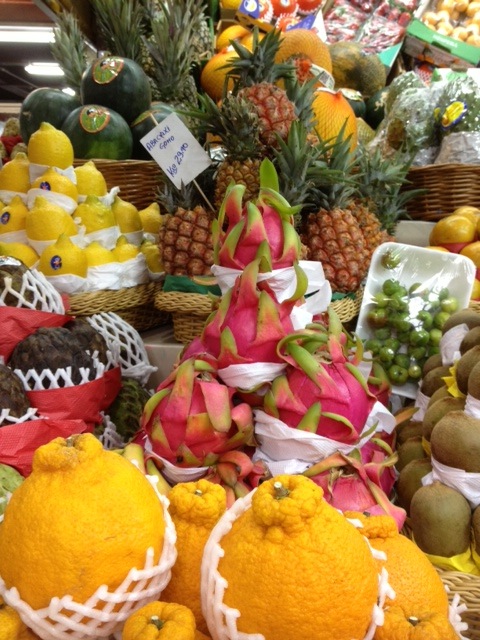 The market has a huge selection of dried sweet fruits, nuts, legumes and beans, like the black beans for the famous local dish called feijoada.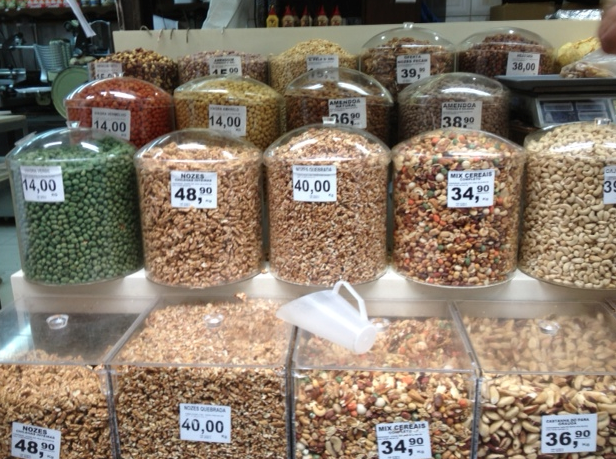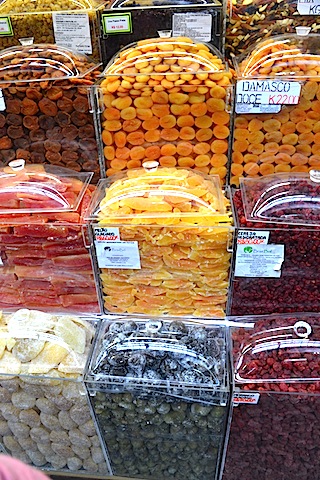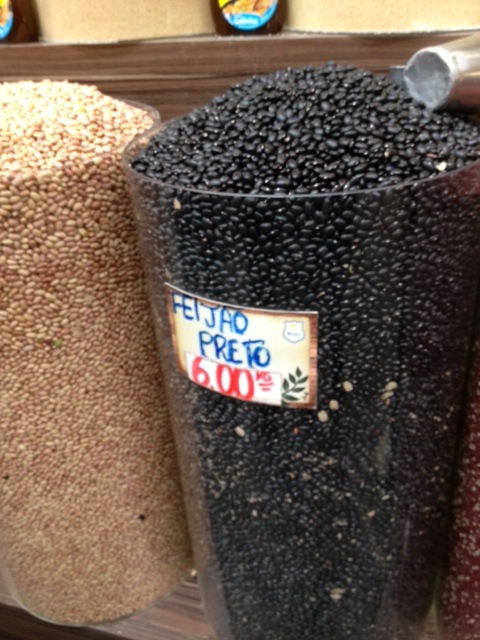 The colorful peppers, condiments, and sauces line another section of the market. We discovered the spiciest pepper is Trinidah Scorpion: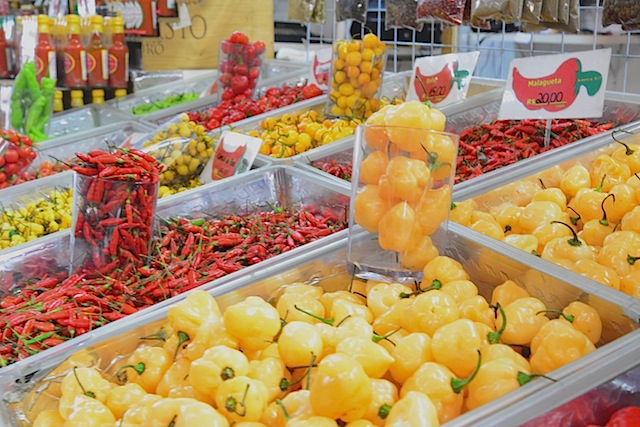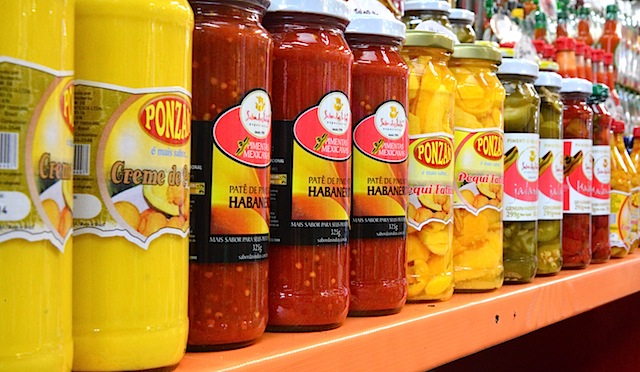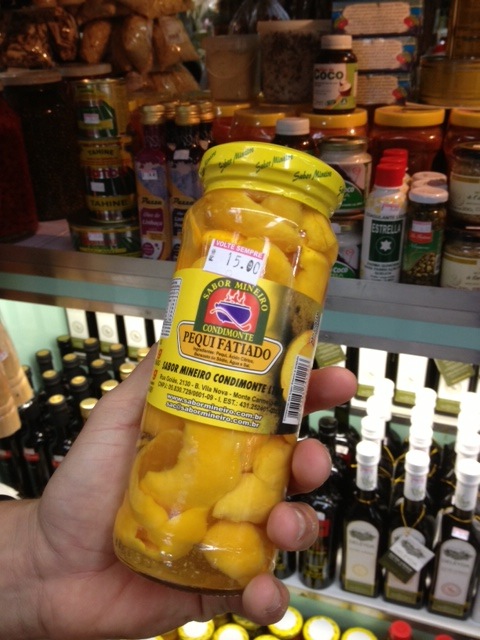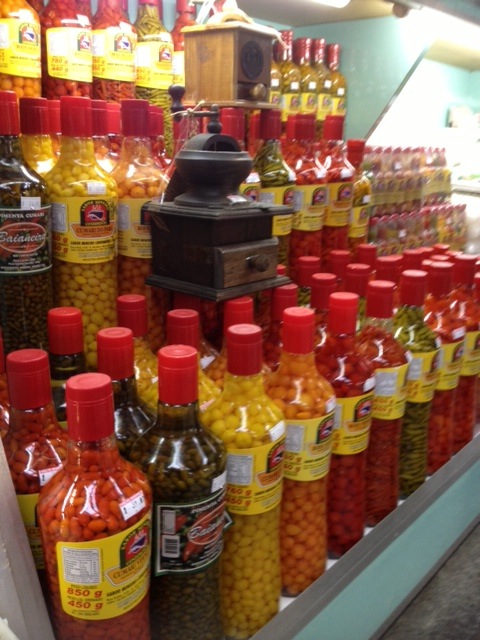 In the Mercado you don't find many weird foods on display, other than the casings for sausages and some different meat soaked in olive oil: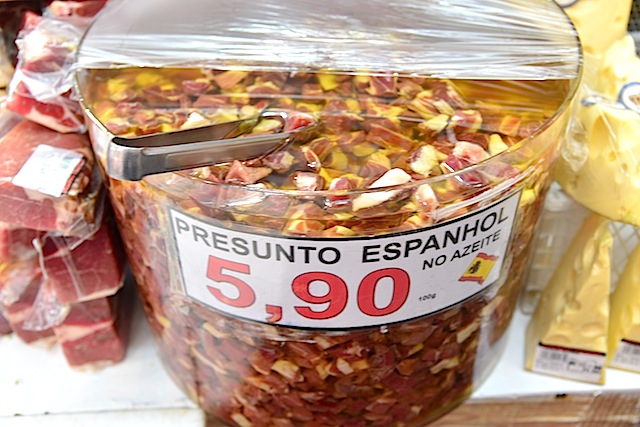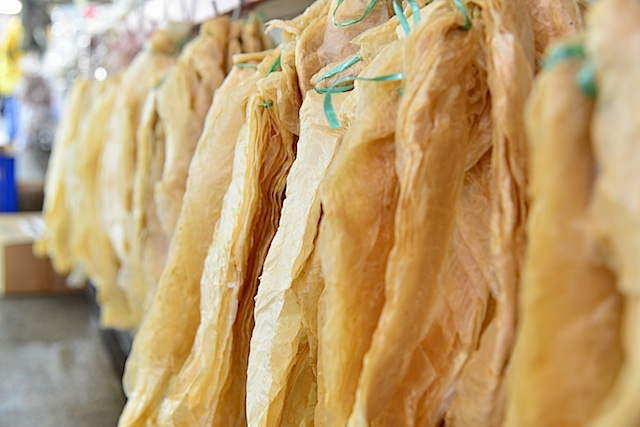 Mercado Principal is one of the best attractions in Sao Paulo. It is a foodie's paradise. I like the fact that this market does not sell clothes, cheap souvenirs or accessories.