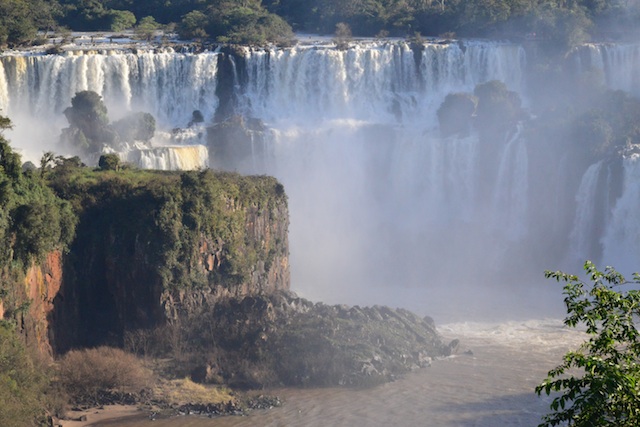 Among the many travel attractions and natural wonders of the world, Iguazu Falls falls into one of the highest of my 'must-see' destinations. This July I finally made it, first the Brazilian side of Iguazu Falls. After the 10 minute helicopter ride and Bird Park visit, we walked to Iguazu Falls entrance with our guide and took a complimentary double-decker bus to the falls.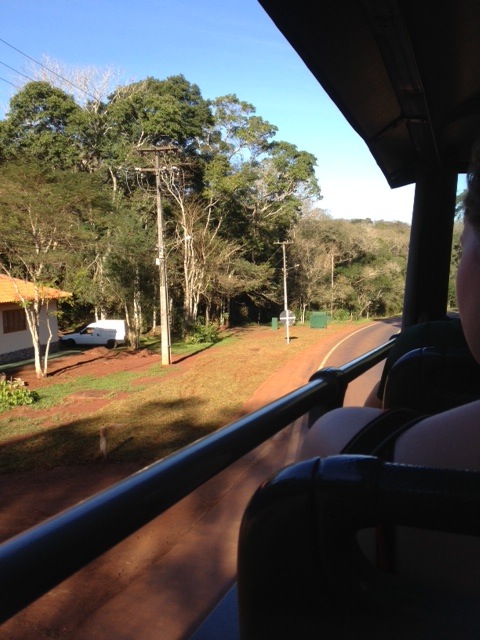 I thought the first sight of the falls was already amazing. It was a Friday and many times we found ourselves walking without the need to wait or elbow another visitor. We walked on platforms built over rushing falls, trees and forests. These platforms are connected to pathways to many viewing areas with many levels. We viewed falls of various sizes and forces.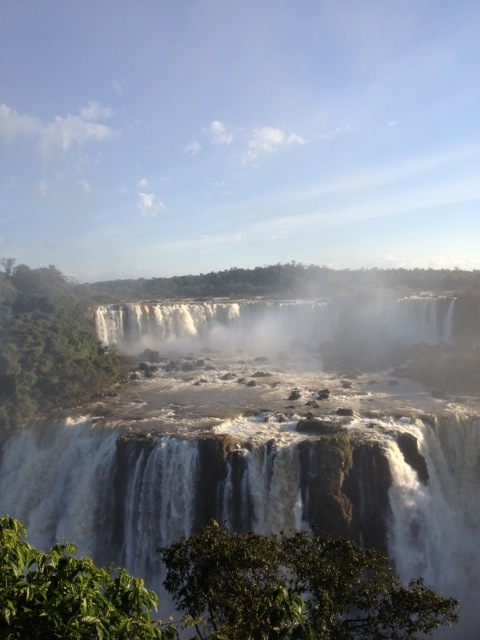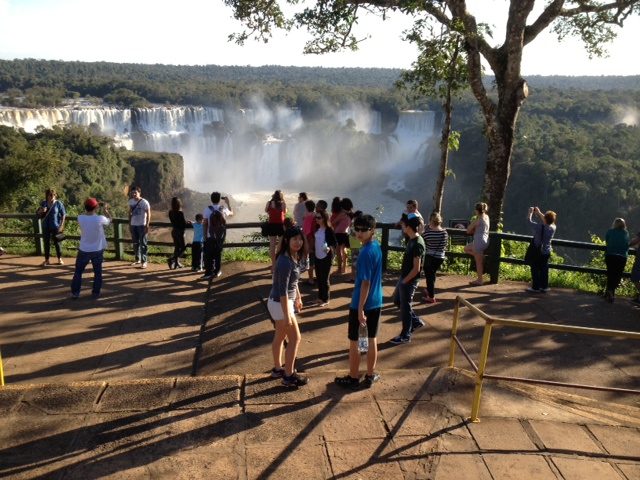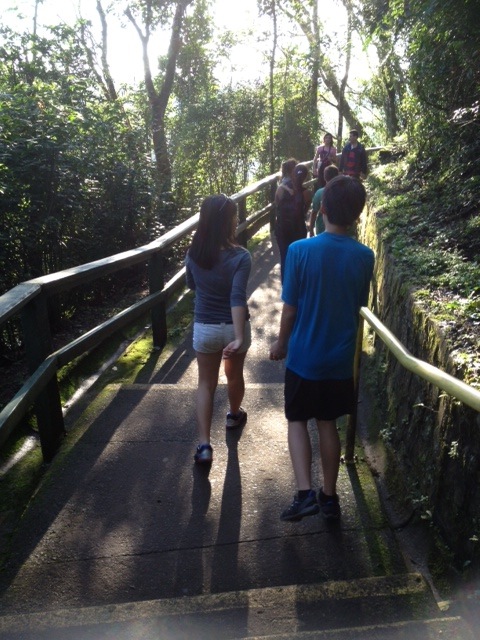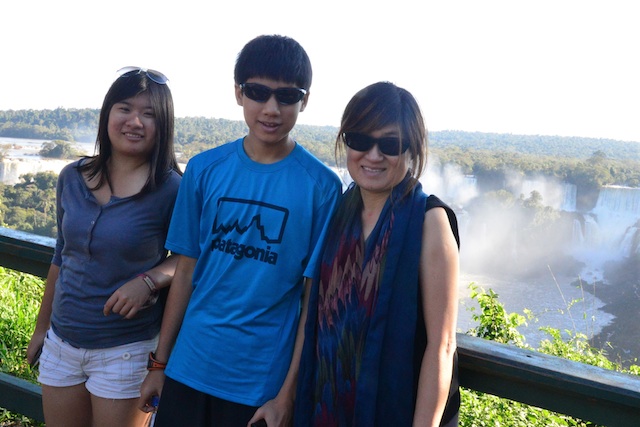 Visitors of all nations were walking through these pathways and platforms. Most of the time you won't get wet walking through the pathways. Of course the magnificent falls came into view as we walked towards the Devil's Throat or Garganta do Diabo. Walking through the platform facing the Devil's Throat left me soaking wet from head to toe. The force of the millions of gallons of water was felt as I stood among hundreds of visitors happily smiling and taking photos in front of the splashing water.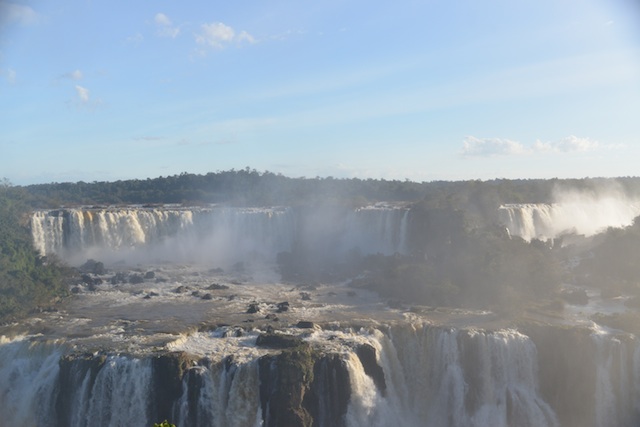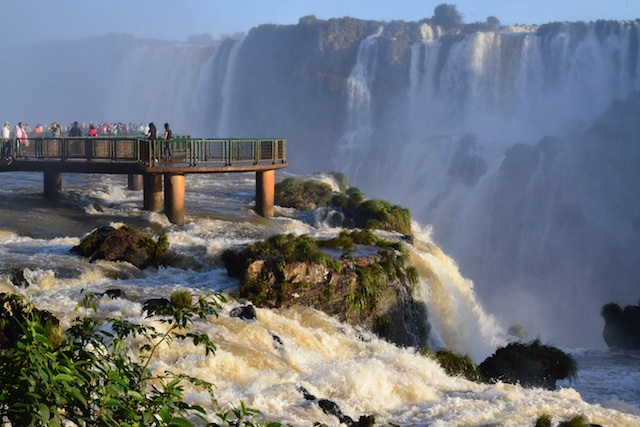 There are different opinions as to which side of the falls is better, Argentina or Brazil. I've been to both side. I prefer the Brazilian side of Iguazu Falls. It could be because it was less crowded compared to the Saturday crowd in the Argentinian side.
The most spectacular time to view and take photos at the Iguazu Falls (Brazilian side) was during sunset, when the park was closing. As we approached the exit gate, we got to see the sun shining on the falls making it golden yellow, standing majestically on the side as we bid farewell.
Have you been to the Iguazu Falls? Which side do you prefer? Argentinian or Brazilian side? Let us know.